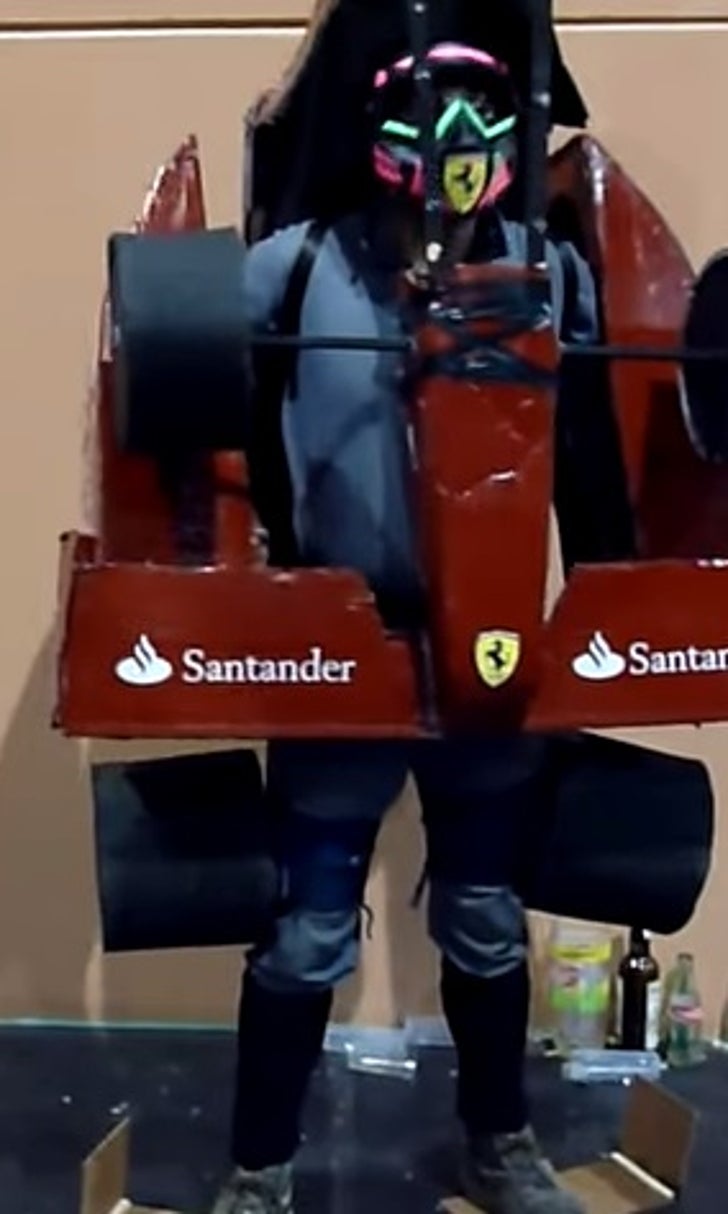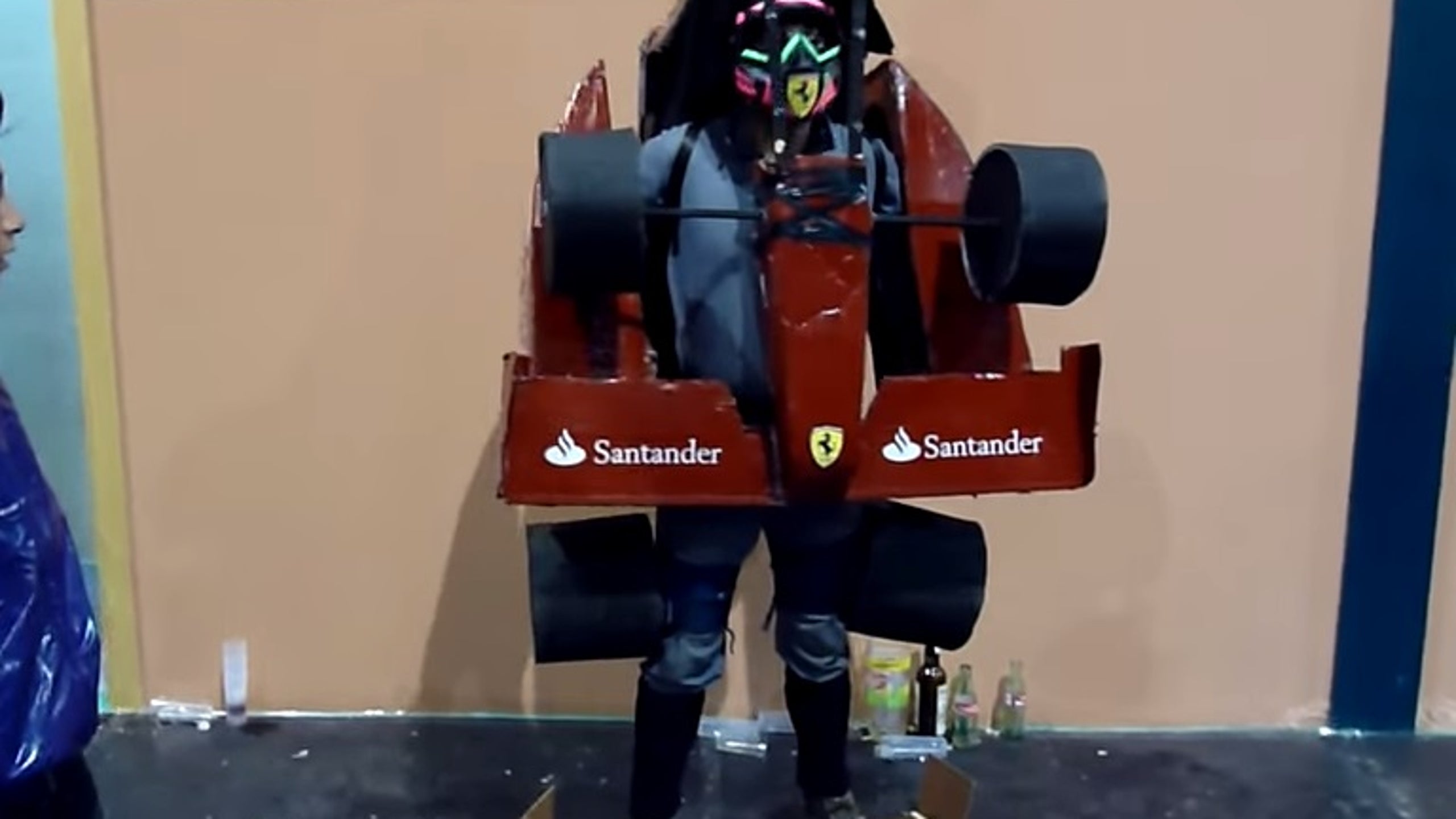 Homemade Ferrari F1 Transformer costume actually transforms
BY foxsports • October 30, 2014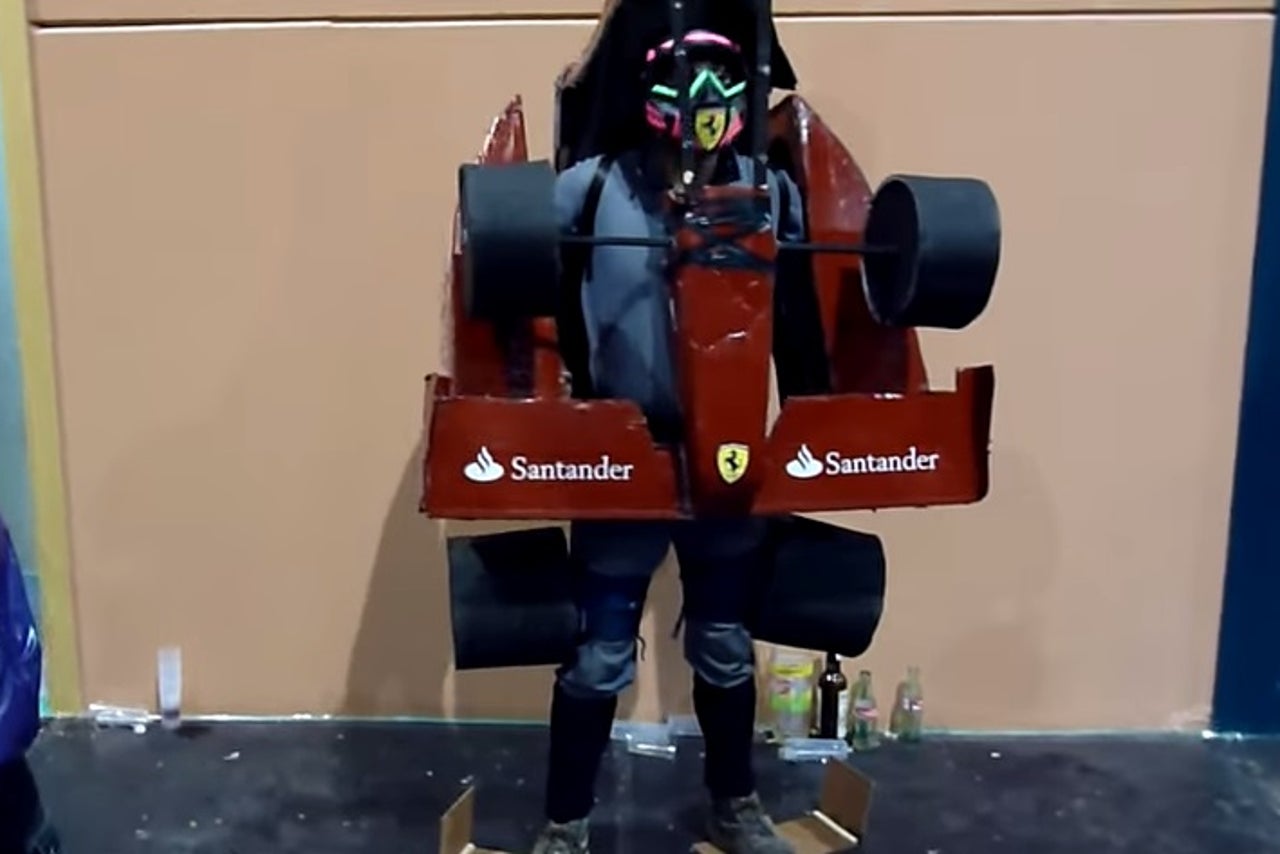 So it may look like he's a walking Santander billboard wearing some skiing goggles but this is actually a pretty sweet homemade Ferrari F1 transformer costume.
That even transforms!
Now head to your local store in an attempt to make your own for Halloween. Actually don't even bother, you'll just end up looking like you've had a fight with a cardboard box.
Video (below) by juanmamachaquito
For more alternative F1 news, visit wtf1.co.uk.
---