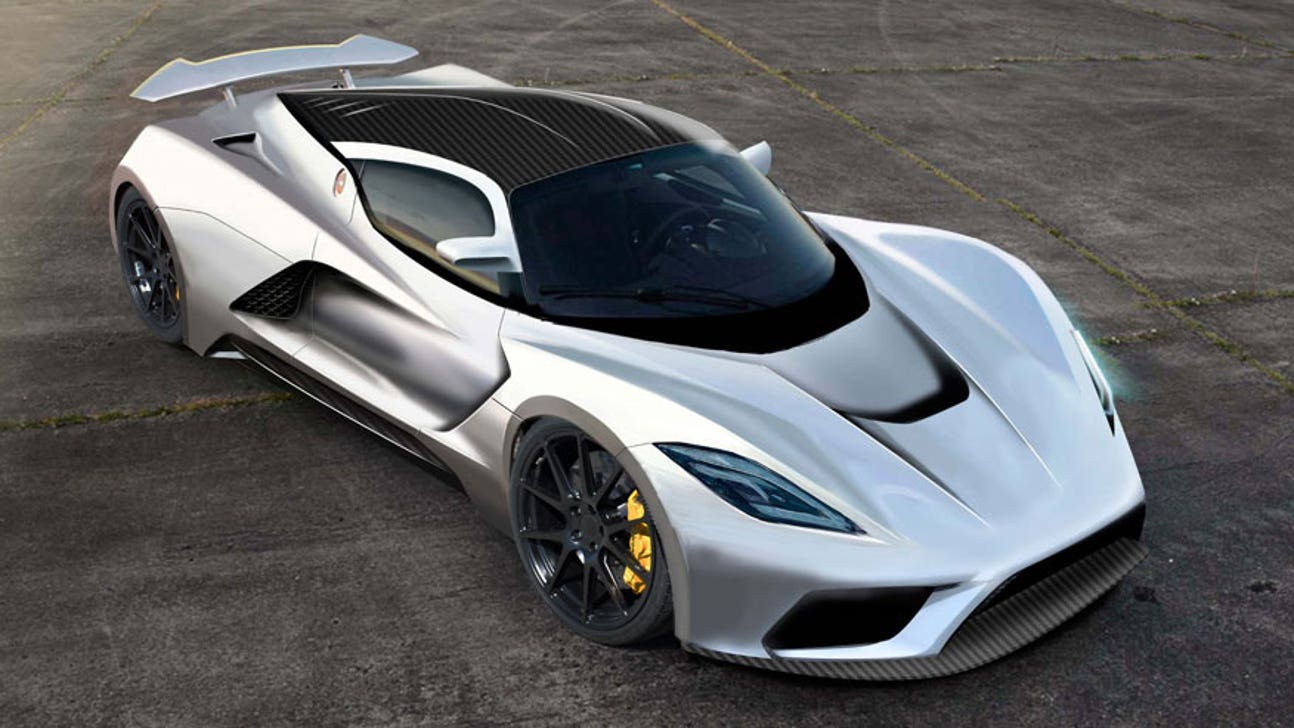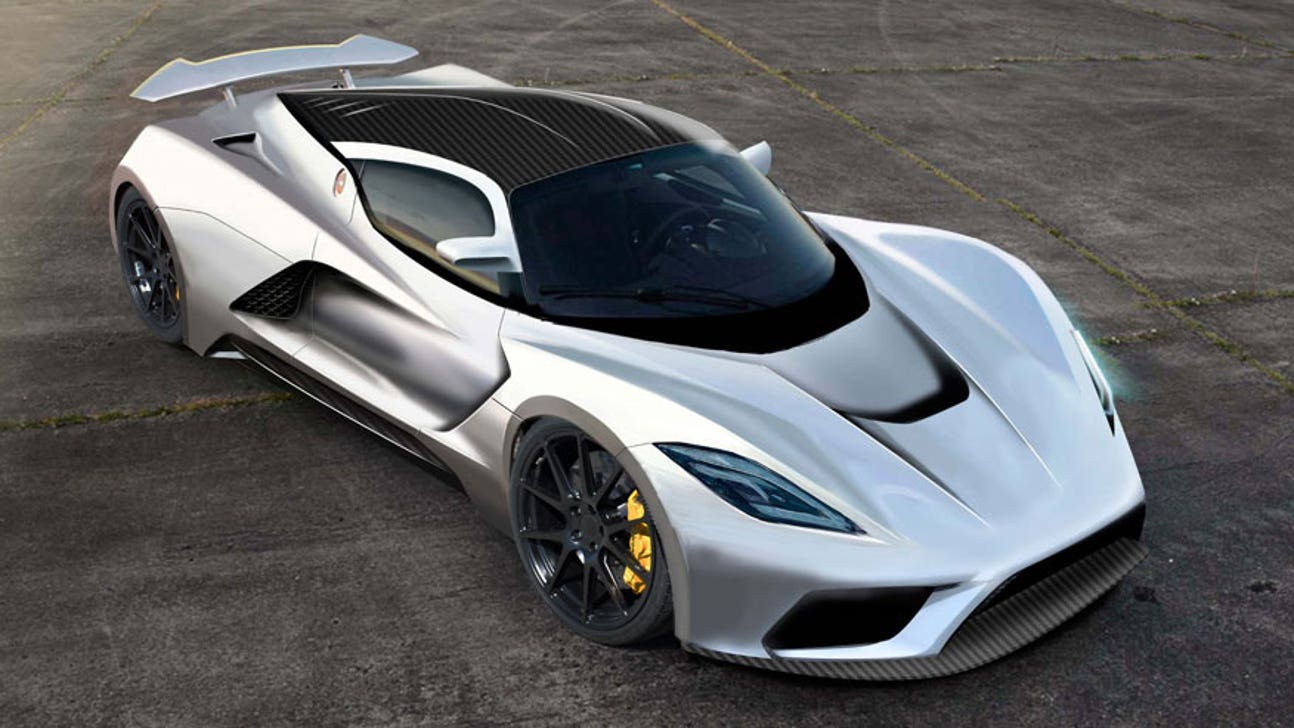 Hennessey planning new 1,400-horsepower supercar that will top 290 mph
Published
Aug. 5, 2014 2:00 p.m. ET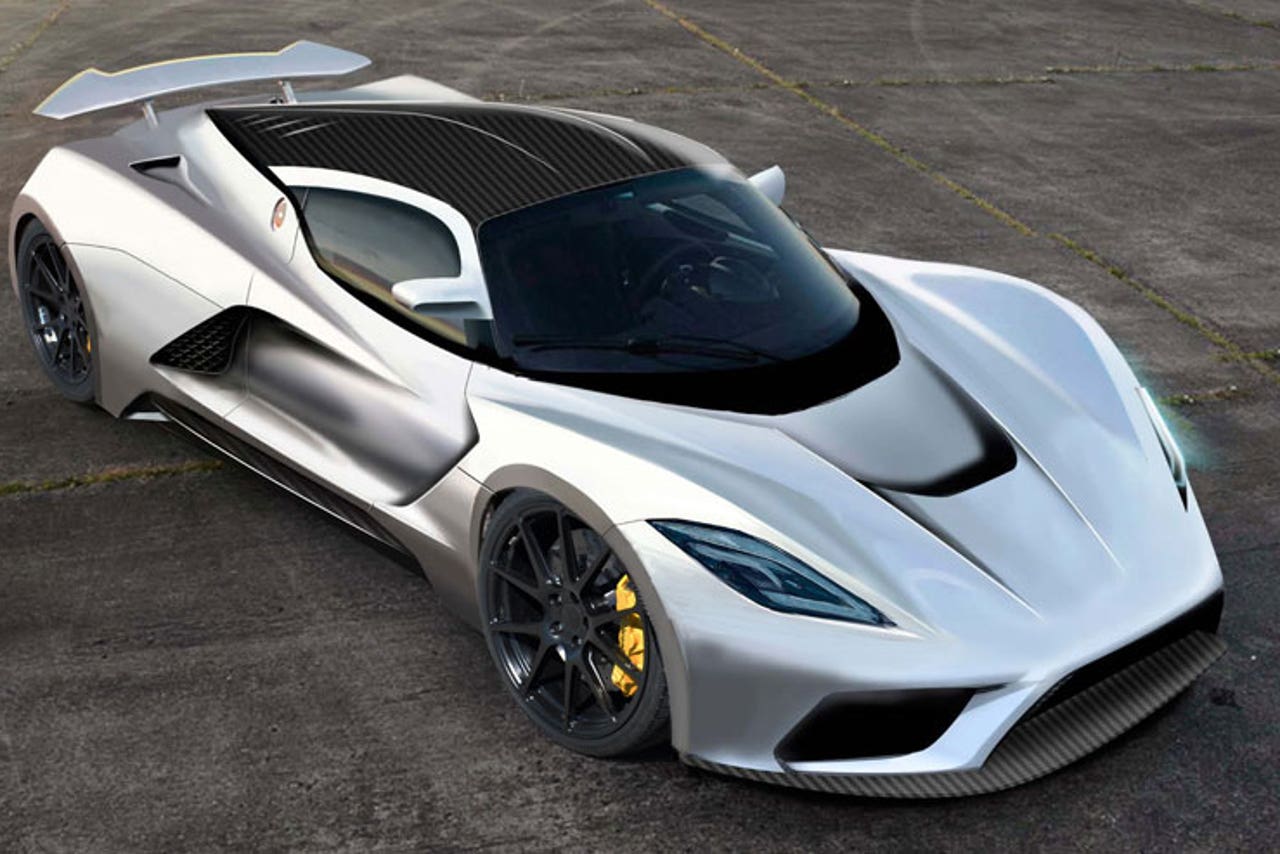 The "world's fastest car" may soon look pitifully slow.
Ok, not that slow, but Hennessey Performance has announced plans for a successor to its 270 mph Venom GT that could crack 290 mph.
Named Venom F5 after the top wind speed rating on the Fujita scale for ranking tornadoes, the two-seat supercar could boast more than 1,400 hp – up from the Venom GT's 1,244 hp – thanks to larger turbochargers and intercoolers, and a more potent fuel system strapped to its 7.0-liter V8.
Six-speed manual and racing-style single clutch automatic transmissions will be offered, and the car will be built on an updated version of the Venom GT's Lotus Exige-based chassis.
A bigger departure is the new vehicle's styling. While the Venom GT looked something like an Exige that'd been through a mean toffee stretcher, the Venom F5 gets an edgier, more distinctive carbon fiber body that the Texas-based builder says both lowers aerodynamic drag and improves downforce, which should help it set a new speed mark and stay stuck to the road when it's there.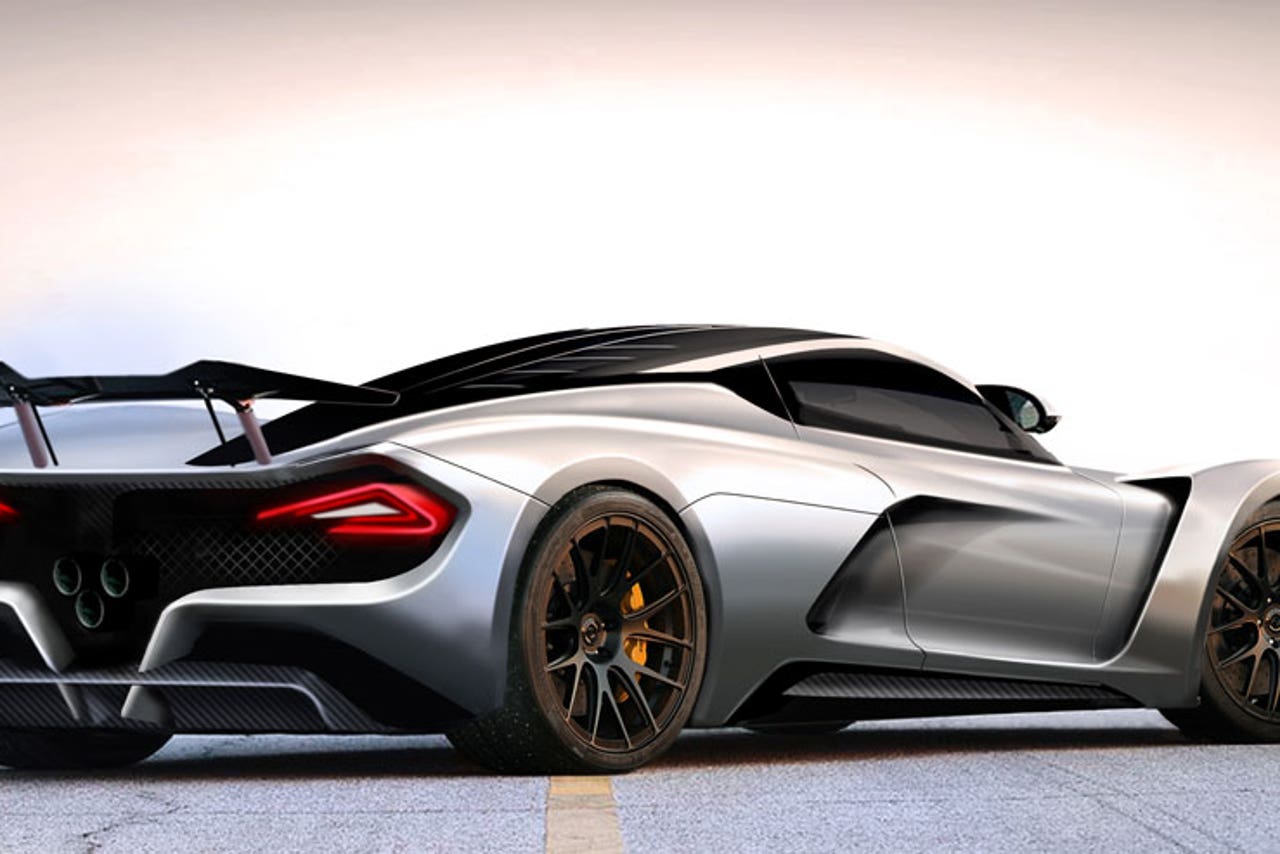 The Venom F5 packs lower aerodynamic drag and improved downforce.
The Venom GT hit 270.49 mph on the Space Shuttle landing runway at the Kennedy Space Center, but Hennessey believes it could go even faster given a long enough stretch of pavement. It also holds several Guinness-certified acceleration records, including a 0-186 mph run in just 13.63 seconds, all of which are likely to fall when the Venom F5 hits the road.
Of course, the price for the Venom F5 will be just as stratospheric as its speed at $1.2 million. Nevertheless, Hennessey plans to build a minimum of 30 cars with deliveries beginning in 2016.
---