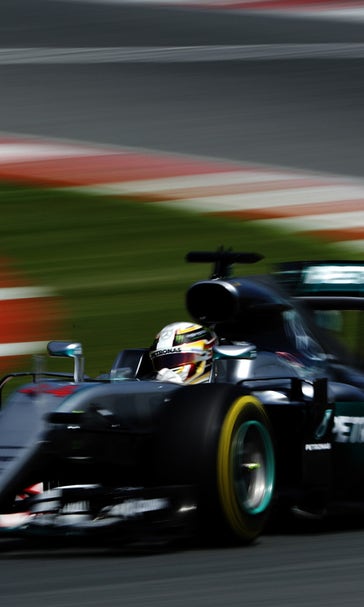 Hamilton takes pole as holds off challenges from Rosberg, Red Bull
May 14, 2016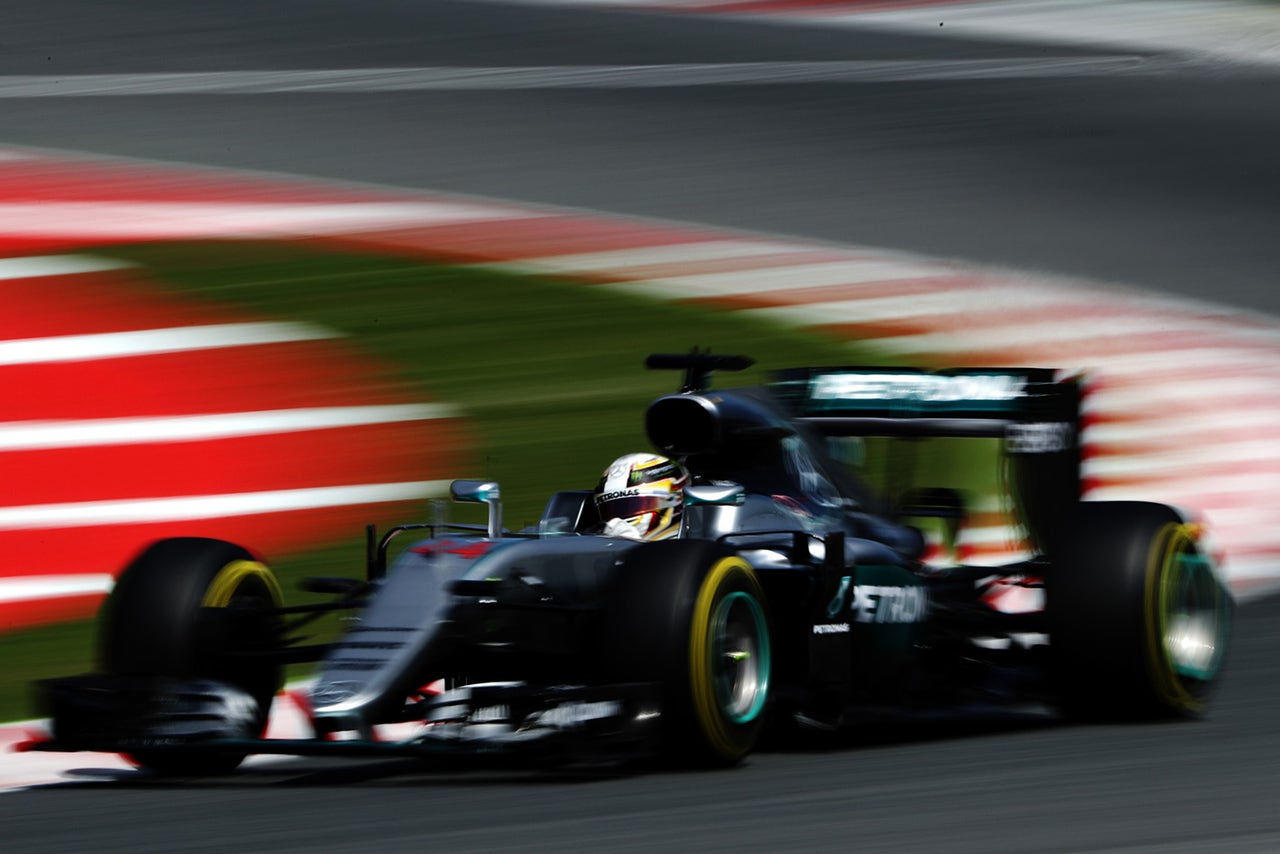 Lewis Hamilton will lead the field away at the start of the Spanish GP on Sunday after turning a 1:22.000 at the Circuit de Barcelona-Catalunya on Saturday.
The Brit, having taken his 52nd career pole position, will look to end a seven-consecutive  race long winning streak held by his Mercedes teammate Nico Rosberg, who will start second.
Although many believed it would be Ferrari giving the Silver Arrows a run for its money this weekend, it was the Red Bull Racing teammates who locked out the second row, with Daniel Ricciardo edging his new teammate Max Verstappen to third position, while Kimi Raikkonen and Sebastian Vettel qualified in fifth and sixth positions respectively.
Meanwhile at Toro Rosso, where former Red Bull Racing driver Daniil Kvyat had gone, Carlos Sainz qualified in eighth position while Kvyat failed to make it into Q3 and will start 13th.
The Spanish Toro Rosso driver was joined in the top 10 by his fellow countryman Fernando Alonso, who got McLaren through to Q3 for the first time since the team's switch back to Honda power.
Meanwhile further back, it was a disaster for Williams driver Felipe Massa, who was not able to turn a fast lap during Q1 due to a "timing issue" and will line up in 18th.
Unofficial qualifying results:
1. Lewis Hamilton (Mercedes)
2. Nico Rosberg (Mercedes)
3. Daniel Ricciardo (Red Bull)
4. Max Verstappen (Red Bull)
5. Kimi Raikkonen (Ferrari)
6. Sebastian Vettel (Ferrari)
7. Valtteri Bottas (Williams)
8. Carlos Sainz (Toro Rosso)
9. Sergio Perez (Force India)
10. Fernando Alonso (McLaren)
11. Nico Hulkenberg (Force India)
12. Jenson Button (McLaren)
13. Daniil Kvyat (Toro Rosso)
14. Romain Grosjean (Haas)
15. Kevin Magnussen (Renault)
16. Esteban Gutierrez (Haas)
17. Jolyon Palmer (Renault)
18. Felipe Massa (Williams)
19. Marcus Ericsson (Sauber)
20. Felipe Nasr (Sauber)
21. Pascal Wehrlein (Manor)
22. Rio Haryanto (Manor)
---