Formula 1
Formula 1
Hamilton and Vettel already focused on 2018 F1 title battle
Updated
Mar. 4, 2020 5:12 p.m. ET

ABU DHABI, United Arab Emirates (AP) Championship rivals Lewis Hamilton and Sebastian Vettel are already looking forward to fighting each other for a fifth Formula One title next year.
With Hamilton wrapping up this year's title two races ago, the pressure is off this week at the season-ending Abu Dhabi Grand Prix.
Both are projecting to 2018, where the four-time champions get back to the serious business of trying to catch Argentine great Juan Manuel Fangio on five titles.
''Certainly we will never match him in how successful he was in such a short space of time,'' Vettel said on Thursday at a news conference. ''Back then racing was different. The cars were not that reliable and he still managed to be successful. (He was) the best we've ever had in terms of putting it all together and skill.''
Only Michael Schumacher with seven titles has won more than Fangio, who drove in F1 from 1950-58.
''It was the most dangerous period of time in motorsport. I feel honored to be so close to such a great sporting icon,'' Hamilton said of Fangio. ''He should be celebrated more for his success. He's not mentioned a huge amount. He's kind of the godfather of the sport for the drivers.''
Some may come to revere Hamilton like that in time.
He has won 62 races - second only to Schumacher's 91 - and holds the record for pole positions with 72. The 32-year-old British driver has won three of the past four titles - losing to Mercedes teammate Nico Rosberg in 2016 - and was at the peak of his powers this season.
After trailing Vettel at the halfway point, he pulled away after the summer break and leads the German driver by 43 points.
Hamilton is arguably the fiercest competitor around and is already thinking about how Vettel plans to turn the tables.
''Whatever weakness Sebastian had, he'll work on those over the winter. No one's perfect, even I have things to work on,'' Hamilton said, without a trace of irony. ''He's going to raise the bar next year and I'll have to as well, otherwise things won't be the same.
''Ferrari had a very, very good season. Half the season they were in the lead and that wasn't down to luck,'' Hamilton added. ''Red Bull is also going to be (competing for the title) next year.''
Considering how poor Ferrari was in 2016, this year can still be viewed as a success with Vettel winning five races compared to none last year.
Vettel joked that winning the title in 2018 will be ''a walk in the park'' if Ferrari improves by the same amount, then took a more serious view of the situation.
''That final step is always the hardest. But the team is ready and fired up,'' said Vettel, who won four titles with Red Bull from 2010-13. ''We made the biggest step of all. We lost out as the season progressed. In the end we weren't good enough to take it to the last race, but there's so much potential still.''
He accepted that he ultimately fell short because ''Lewis made less mistakes'' than he did.
Poised to regain the championship lead, he crashed out of the Singapore GP from pole position back in September - turning the tide in Hamilton's favor. Reliability issues plagued Ferrari at the next two races. He started last and finished fourth at the Malaysian GP and then qualified third before retiring from the Japanese GP.
In June, the rivals were embroiled in their most heated clash at the Azerbaijan GP in Baku.
Vettel drove alongside Hamilton's Mercedes as they waited behind the safety car for the restart, and was adjudged to have deliberately nudged the side of him. Tempers frayed and barbs were exchanged. Vettel initially denied it was deliberate but subsequently apologized for dangerous driving.
That incident genuinely threatened to spoil their healthy rivalry, but they joke about it now.
Asked on Thursday what their highlight of the season was, both drivers - sitting next to each other - laughed easily when Baku was suggested.
Referring to the upcoming end-of-season F1 awards, Vettel put himself forward for three.
''I should get (overtaking) move of the year, personality of the year, and fair play ... maybe not.''
---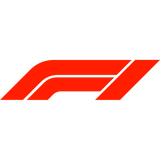 Get more from Formula 1
Follow your favorites to get information about games, news and more
---