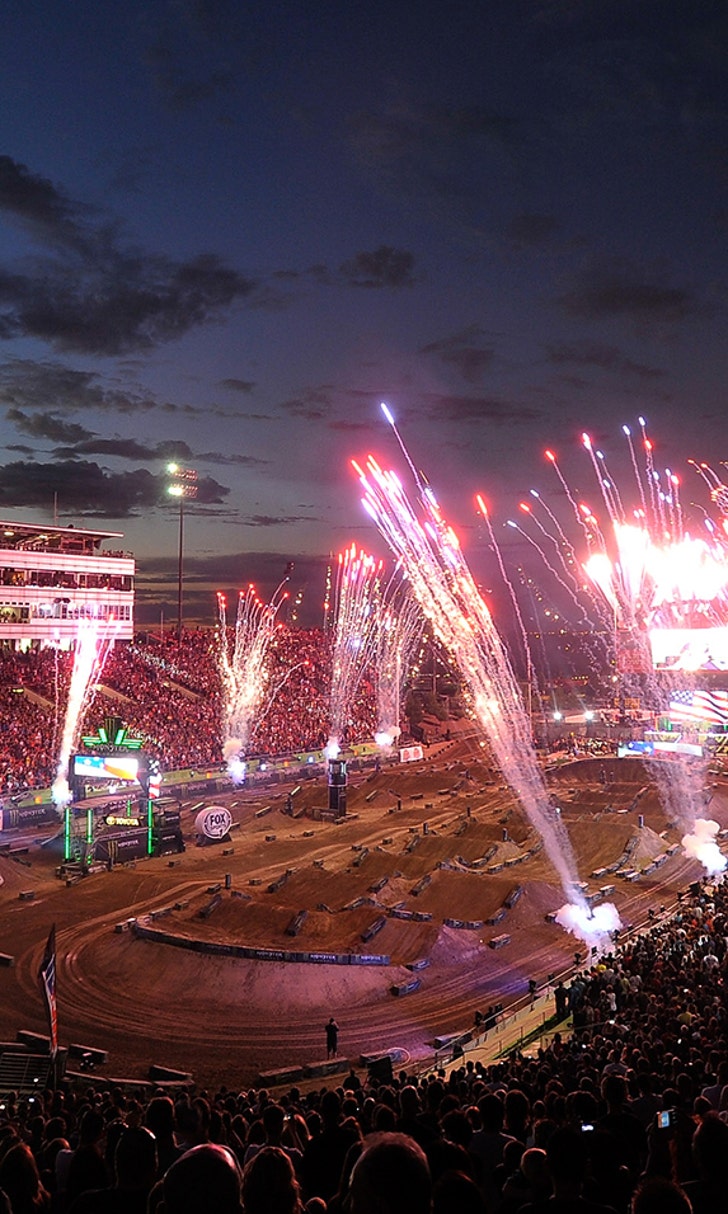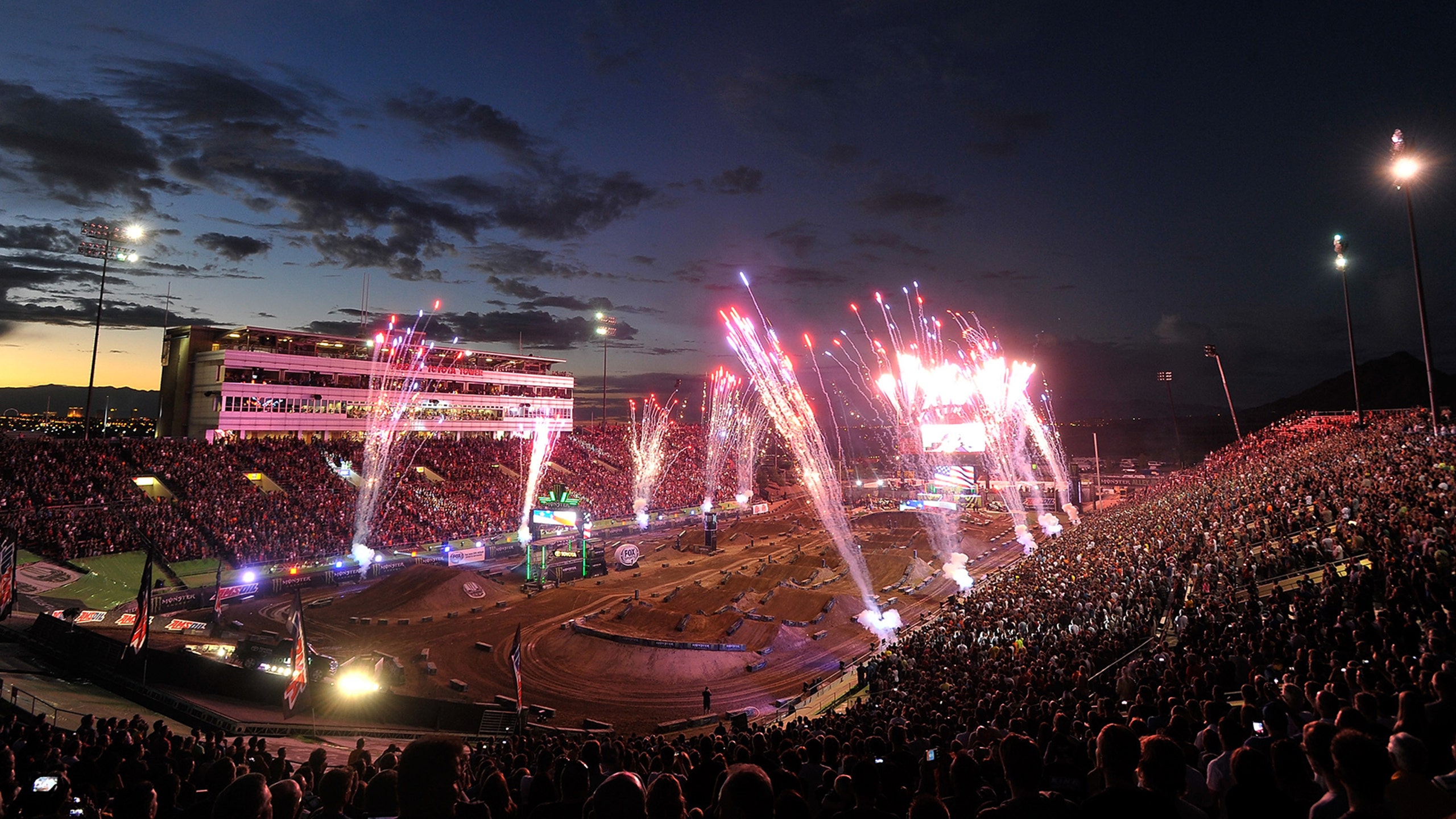 FOX Sports adds high-flying SPIDERCAM for 2015 Supercross season
BY foxsports • December 17, 2014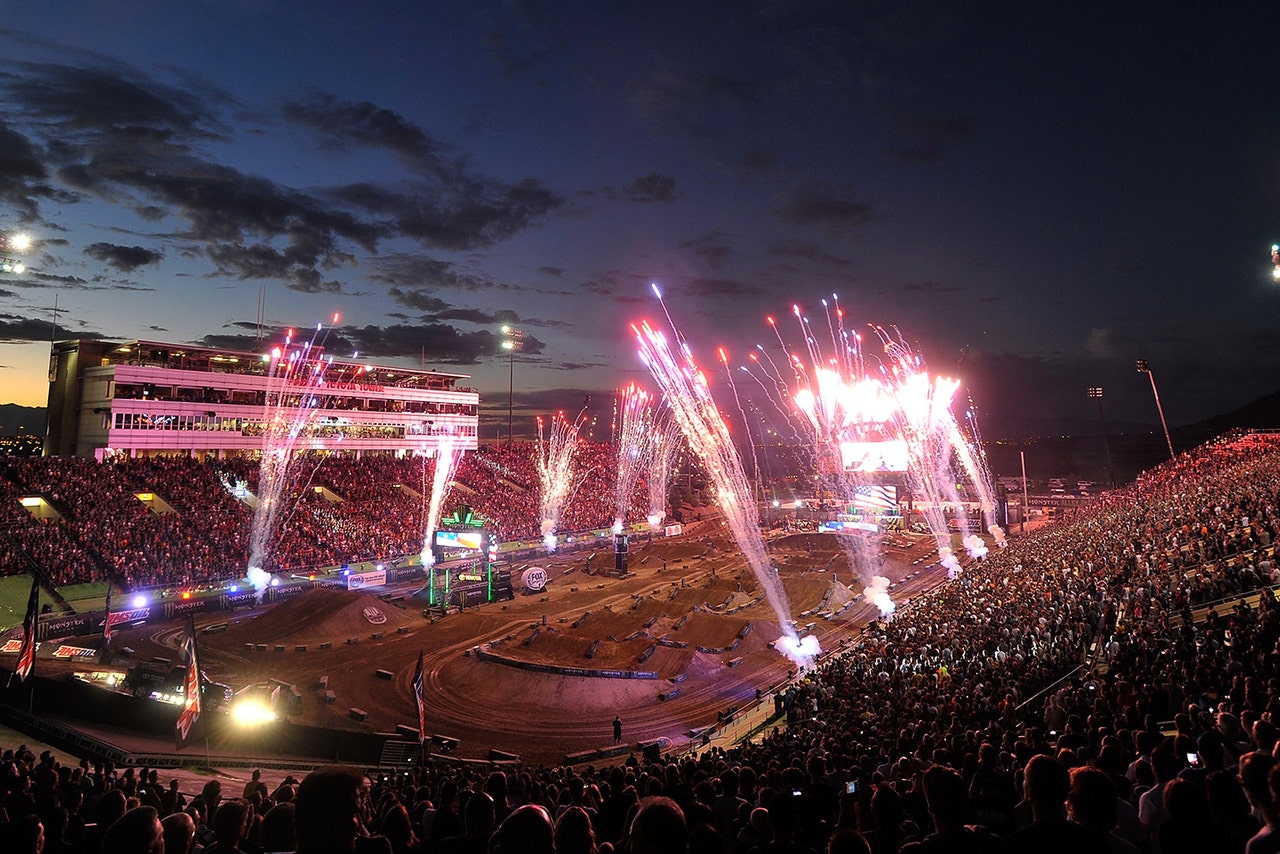 FOX Sports and Feld Motor Sports team to put viewers in the middle of the action for the 2015 Monster Energy AMA Supercross season, adding the award-winning SPIDERCAM to an already robust lineup of cameras covering the fast-moving, high-flying motorcycle series.
Along with 14 manned cameras, the flexible control of SPIDERCAM enables spectacular images, giving the audience a never-before-seen perspective and a feeling of being part of the race.
​"We are very excited to add SPIDERCAM to our Monster Energy Supercross broadcasts in 2015," said coordinating producer Pete Richards. "Year by year, we try to find ways to improve our shows by introducing the most current technical innovations and SPIDERCAM might be the best yet. It allows us to bring viewers closer to the action from angles that they have never seen before … If you can't be there in person, this is the next best thing."
Through the use of four motorized winches positioned in each corner of a defined flight range, SPIDERCAM allows any desired position to be achieved. The highest safety standards are employed in combination with years of experience, allowing for a smooth flight. In 2014, SPIDERCAM received the Sports Technology Award for best technology in professional sports, cementing its reputation as a great addition to any sports broadcast.
SPIDERCAM gives the viewer the unique feeling of being part of the live audience, having been utilized at performances of well-known bands and musicians such as Muse, U2, The Police and Robbie Williams, as an integral part of the viewing experience.
Through continuous technological innovation, the application of SPIDERCAM has no limits. Along with integration into superior sports broadcasts in stadiums all over the world, SPIDERCAM also is used in unusual locations, including the stunning Sagrada Familia in Barcelona, ​​the Zurich train station as part of an opera performance and camel racing in the Middle East.
The 2015 Monster Energy Supercross season opens Jan. 3 from Anaheim, Calif., at 10 PM ET on FOX Sports 1 and FOX Sports GO. To add the full season schedule to your calendar, simply Tweet #SXonFOX to @FOXSports1 and check your notifications or visit FOXSports1.com.
Click HERE for the full and exclusive Monster Energy Supercross on FOX Sports television schedule.
---