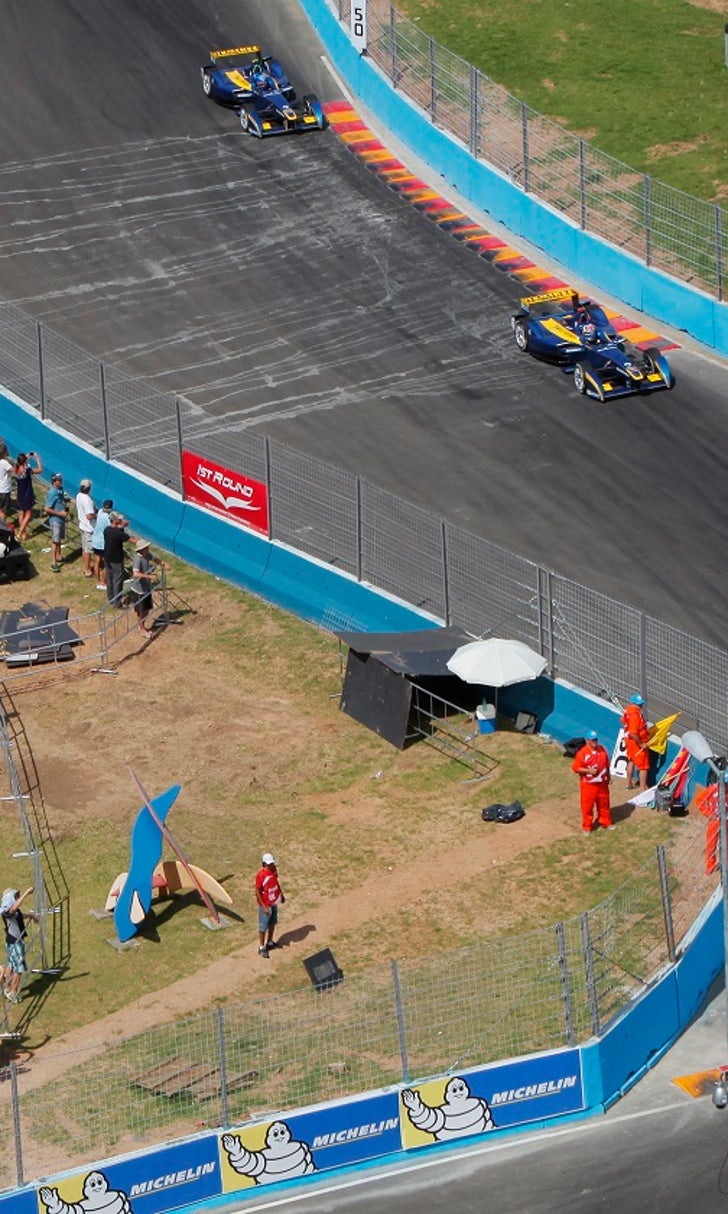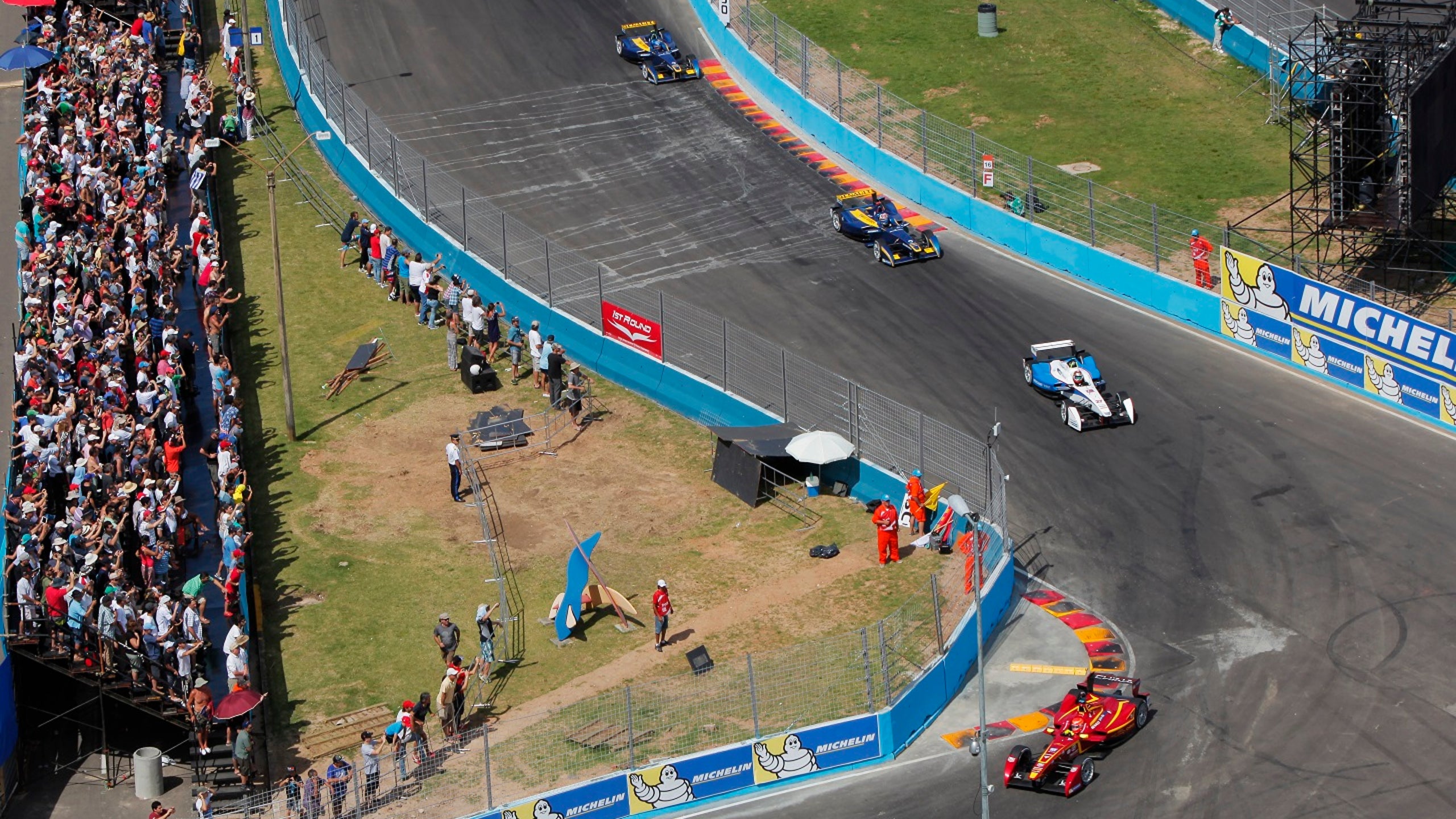 Formula E: Results from the Punta del Este ePrix
BY Samuel Reiman • December 13, 2014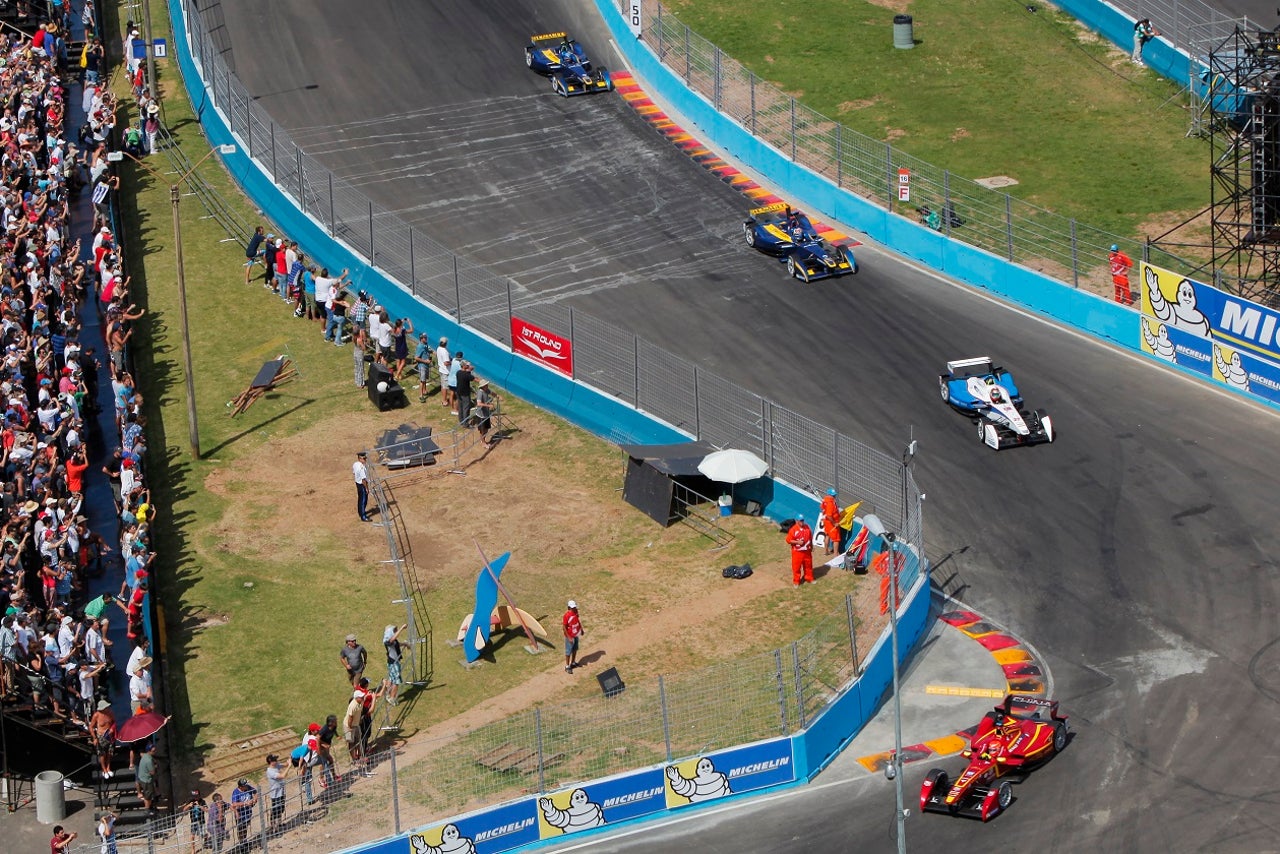 Sebastien Buemi has became the third winner in as many races in the inaugural FIA Formula E series.
The Punta del Este ePrix saw four Safety Car periods throughout the race, the last of which set up for a two-lap shootout at the end.
Pole-sitter Jean-Eric Vergne - making his Formula E debut - lost the dash down into Turn 1 to China Racing's Nelson Piquet Jr., who started second on the cleaner side of the circuit.
Jean-Eric Vergne was one of three drivers who got FanBoost for the race (the other two being Nick Heidfeld and Formula E debutant Salvador Duran) but was unable to use it due to technical issues.
Not to worry, as the Frenchman was able to line up Piquet and pass him the old-fashioned way to retake the lead.
Two of the four Safety Car periods took place early on for incidents with Sam Bird and Antonio Felix da Costa, but it was the third of which that shook the field up as Stephane Sarrazin spun during the course of pit stops.
Nick Heidfeld emerged from the rush to the pits with the lead but then had to serve a drive-through penalty for using too much power. Nico Prost and Michela Cerruti also had to serve drive-thru's - Prost for using too much power and Cerruti for speeding in the pits.
With Heidfeld's penalty, the e.dams-RENAULT of Sebastien Buemi finally got to taste the lead.
American Matthew Brabham spun out while running in the points with four laps to go, which led to the Safety Car being deployed for the fourth time.
The Safety Car came in with two laps remaining, at which point Buemi ran off track while defending from Jean-Eric Vergne.
Vergne came over the radio to say that he believed Buemi should yield the spot to him after cutting the chicane, but then his Andretti Formula E car began to slow and Buemi was left unchallenged for his first Formula E victory.
Full results:
---