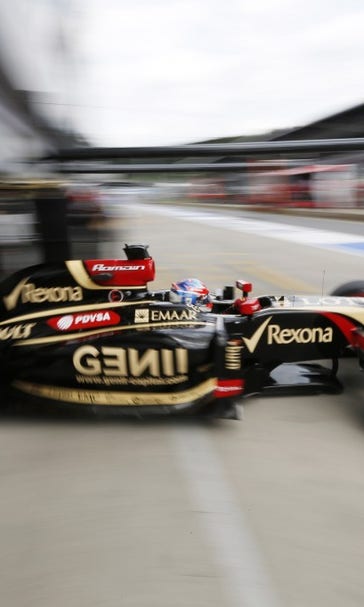 Formula 1: Lotus to switch to Mercedes power in 2015
BY Adam Cooper • July 16, 2014
The deal for Lotus to use Mercedes power units from 2015 will be confirmed in the next few days. At one stage an announcement was scheduled for yesterday, but it could now come at the start of next week.
The new arrangement sees Lotus take over the supply made available by McLaren's move to Honda next season.
Lotus had an ongoing contract with Renault, and a legal accommodation has had to be made between the two partners.
Meanwhile, sources close to Mercedes confirm that the Stuttgart manufacturer has received the financial guarantees that it required from Lotus. It's no secret that the team has been late with payments to Renault over the last couple of years.
In similar situations, in the past funds due to teams from FOM have been directed straight to engine suppliers in order to guarantee payment.
The Mercedes deal means that the Enstone out will end a connection with Renault that began with Michael Schumacher's 1995 World Championship, and lasted for 20 seasons. The prospect of a more competitive power unit will clearly allow Lotus to keep its sponsors happy, especially PDVSA.
The departure of longtime partner Lotus also frees up Renault and Viry to form closer bonds with Red Bull and Toro Rosso.
---