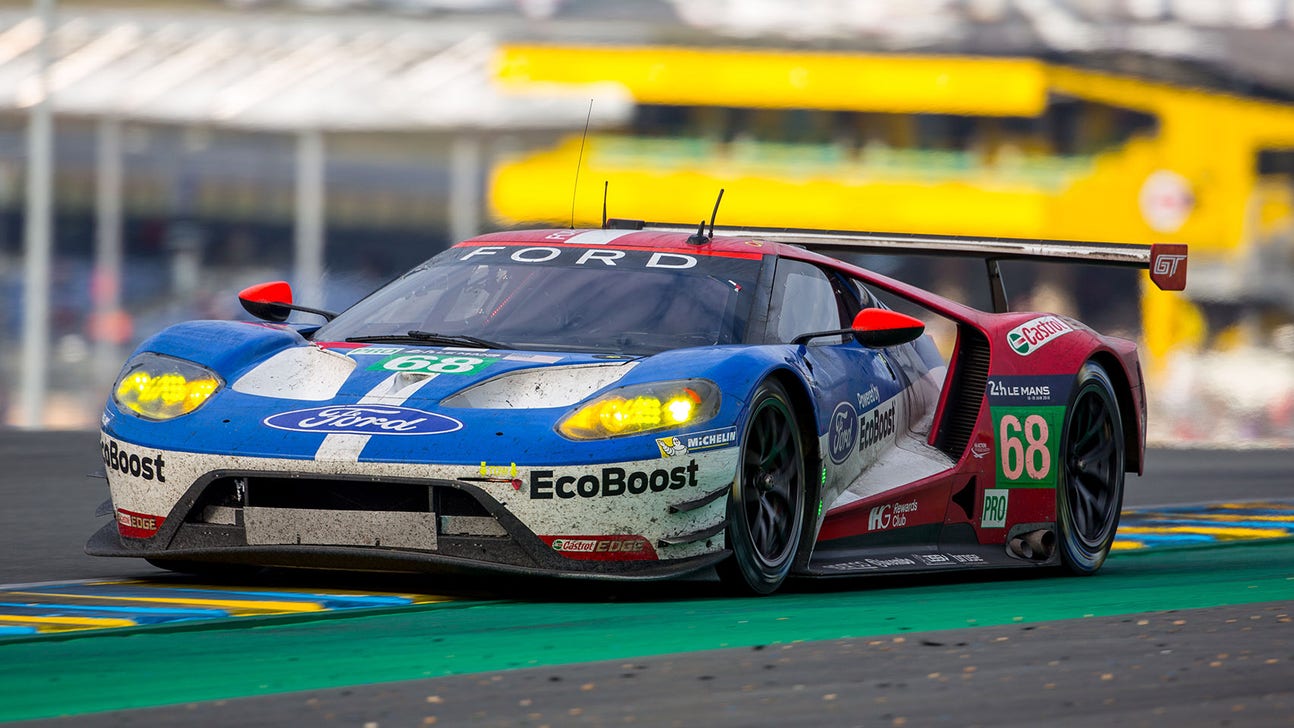 Ford GT keeps 24 Hours of Le Mans win despite penalty
Published
Jun. 19, 2016 2:59 p.m. ET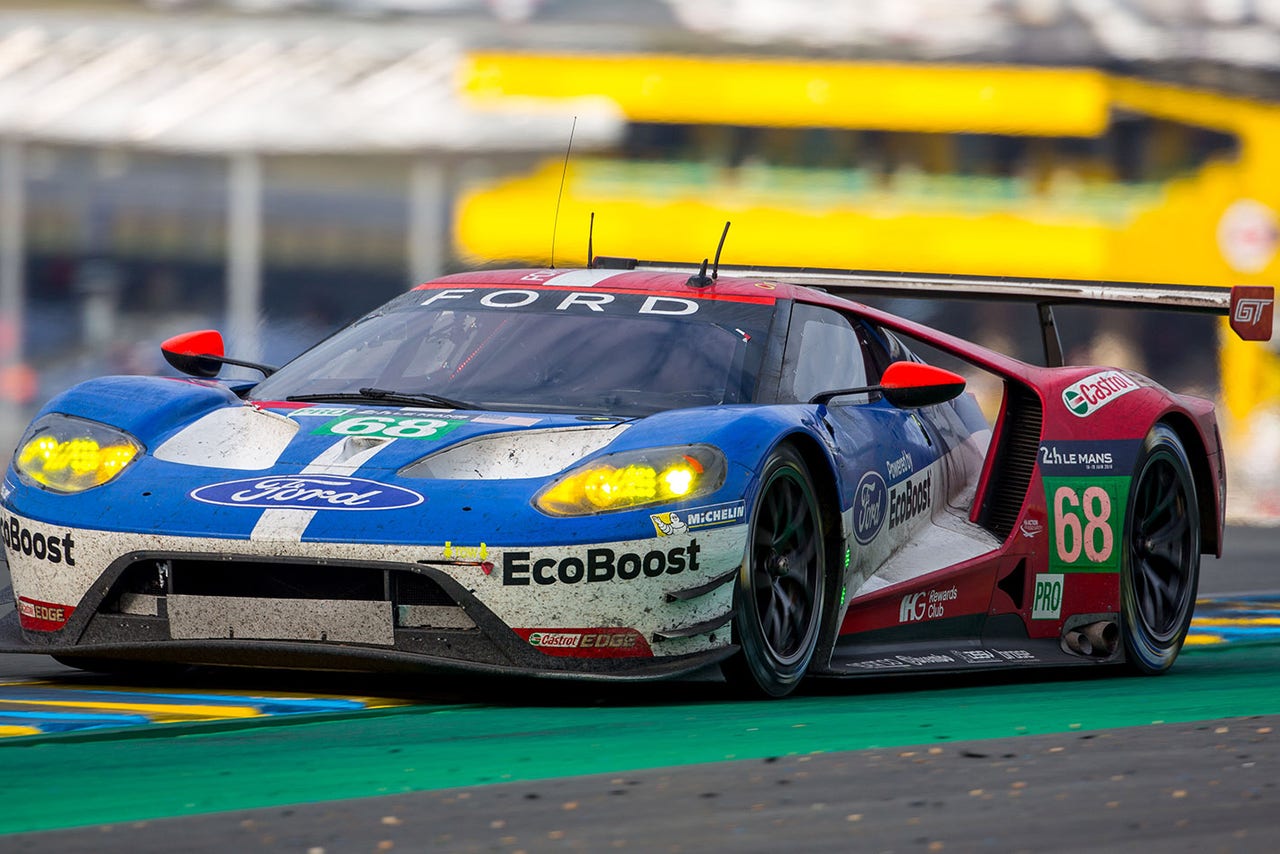 Both the 24 Hours of Le Mans GTE-Pro race-winning No. 68 Ford GT and the second-in-class No. 82 Risi Competizione Ferrari 458 Italia GTE have been penalized post-race, following a series of stewards' decisions issued Sunday evening.
The Dirk Mueller, Joey Hand and Sebastien Bourdais-driven entry has been given a 50-second post-race penalty due to speeding in a Slow Zone, following a protest lodged by Risi Competizione.
Additionally, the Ford was found to have had faulty wheel speed sensors, with a further 20-second penalty added.
With the original margin-of-victory being 1:00.200, the penalties would have given the Risi Ferrari the class victory, but the Houston-based team was also hit with a post-race time penalty of its own.
The Stewards upheld its ruling to force Risi to repair its car's broken leader lights, following a protest lodged by Ford Chip Ganassi Racing in the final hour of the race.
The team has been given a 20-second post-race penalty and 5,000 Euro fine as a result of not adhering to the black-and-orange flag.
A Risi team representative told Sportscar365 they will not appeal the ruling.
The post-race penalties do not change the final race positions, with the No. 68 Ford still claiming the class win, ahead of the No. 82 Ferrari and No. 69 Ford third in class.
It's understood a protest, lodged by Ferrari, alleging the Ford GT was outside of the GTE-Pro performance window in the race, is still ongoing, with no ruling yet made by the stewards.
Click Here for full race recap
---