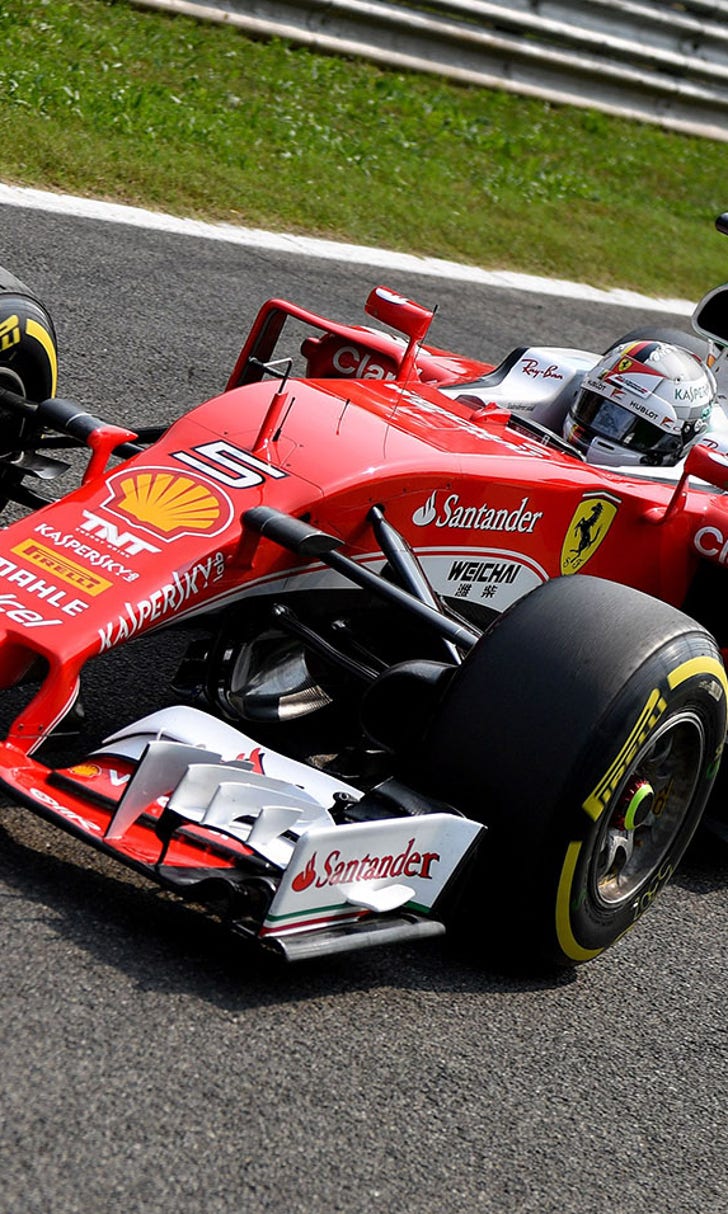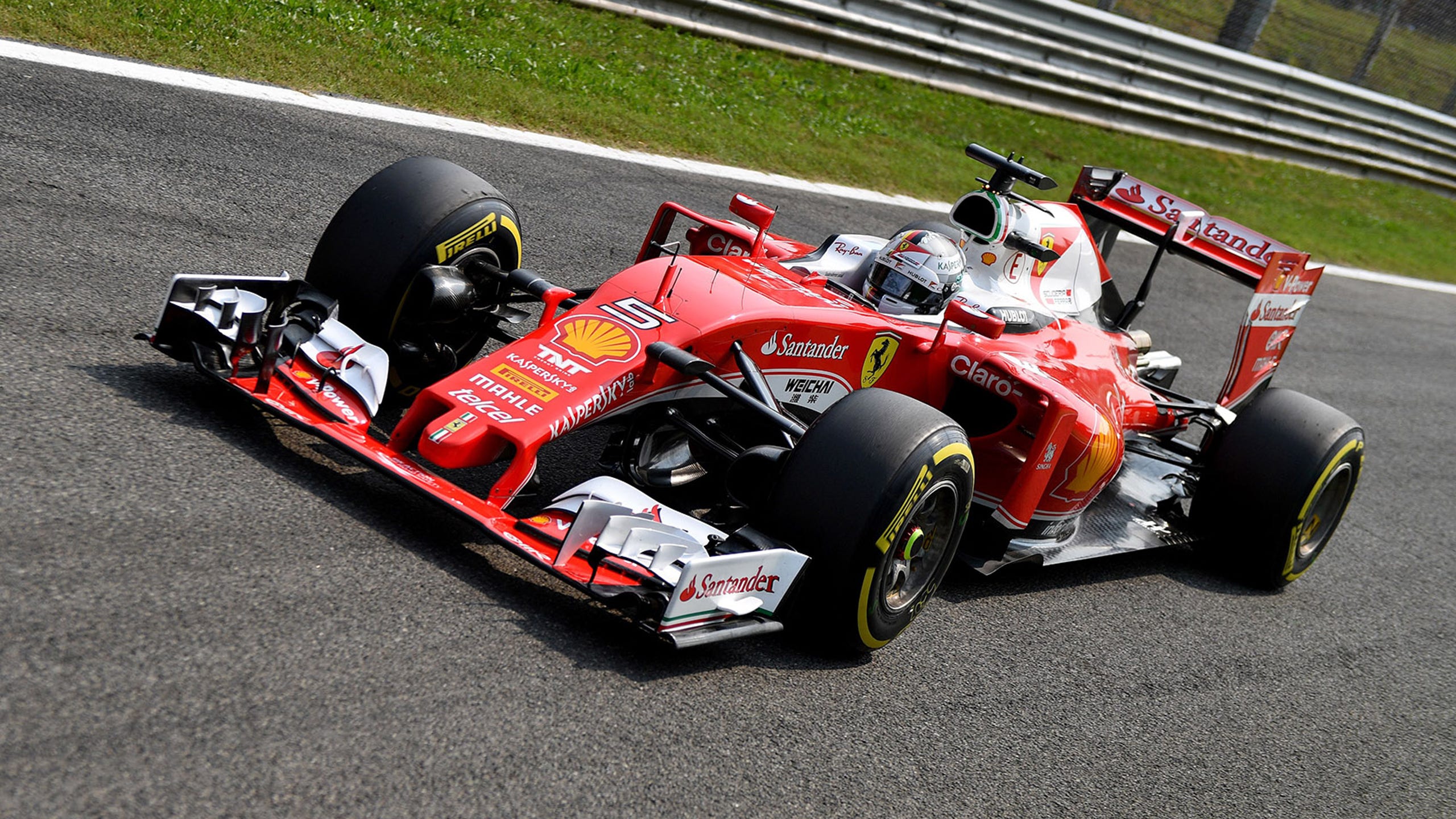 Ferrari running strong in Italy but Mercedes is still far ahead
BY foxsports • September 3, 2016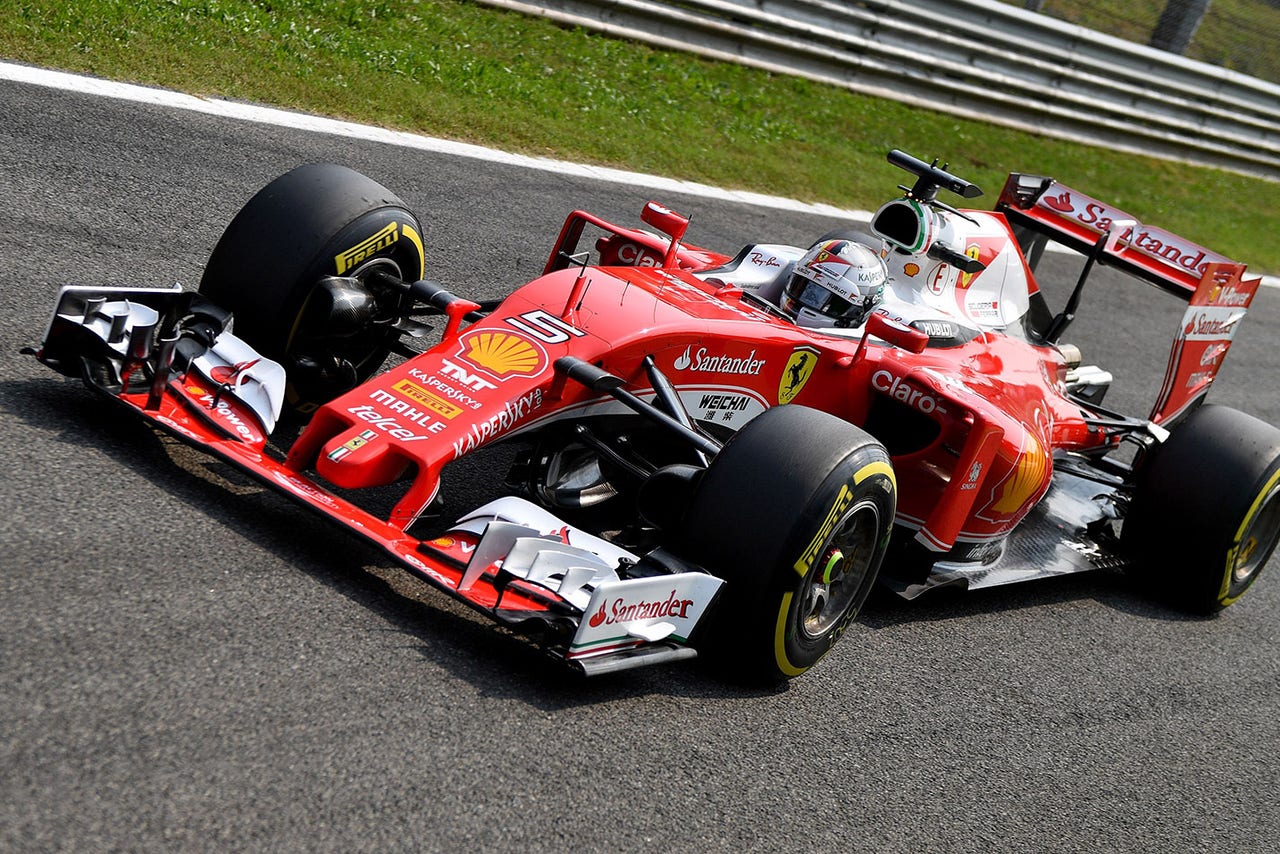 Sebastian Vettel led the chase of Mercedes in qualifying at Monza and gave the Italian fans something to cheer about, but there was no escaping the fact that Ferrari is far behind Mercedes heading into Sunday's race.
Lewis Hamilton and Nico Rosberg also managed to get through Q2 on the soft tire, giving themselves a huge strategic advantage for the race, as the eight cars behind them are all committed to the less durable supersoft, and will probably have to stop twice.
"I wasn't that happy with the first shot in Q3, I sort of lost the rhythm a little bit," said Vettel. "And then I was obviously able to get it back and I had a good lap. I went just on the limit in the last corner. I actually lost and was a bit late going on throttle but I think the lap itself after let's say not a great start, not a great first sector, where I was still losing out a little bit compared to Q2, I brought it back in Sector 2 and Sector 3 and obviously very happy for us to look out the second row as a team."
Vettel acknowledged that he faces a difficult Sunday.
"I'm not entirely happy because the gap is quite big to those guys ahead. Looks like they have been in a world of their own today, but who knows what happens tomorrow. For sure it's great to see that we've got so much support. Last year was already phenomenal and this year seems even better. Every outlap you do people stand up and wave. It's great to see all the flags; I think the support we get around here is massive.
"I think it's normal that they always want the best and I think I said it going into this weekend, I think Monza's coming at the right time. It's the race when we get the most support and I think now is the time we need that, so it feels great and it gives extra boost. I'm sure the people would be happiest with a victory like you said but equally I think the people understand as well if we are nine or eight tenths behind in qualifying that there is a chance of miracles, but if you just go and be realistic, you have to also say that we are not the favorites going into the race. I'm sure we'll try to create whatever is possible and I think in that regard they are actually clever and fair and appreciate the fact that if we do a good job tomorrow, I'm sure they give us credit for that."
When asked what Fiat/Ferrari boss Sergio Marchionne would think of the gap to Mercedes, Vettel defended his team.
"I tell you what, I think above all, knowing what's going on, he's realistic. I think he knew, going into qualifying, that we're not the favorites but it's something everyone in the team is up for and willing to change. Now, the way you need to look at it is not that we get smashed by Mercedes. I think the way we need to look at it first of all, and it is a question of respect, is to say that they do a very very good job, they've strung a very strong team together. Both drivers are hardly making any mistakes, they are really clean every weekend and if we can be behind that, that's a positive because the level is very high.
"Obviously it's not satisfying for us, for anyone going from our president to us at the track, to all the people in the factory but as I said, I think what we need to do and what we know is our biggest strength is to do what we can do and rely on what we have. I think we know we need to improve for the future and that's what we target, every single one and for tomorrow, as I said the target is clear and of course you always aim for the highest, otherwise what's the point of going on the grid if you think that you can't win. But you have to be realistic as well, saying that they are the favorites but we'll try to give them a very very hard time."
---
---