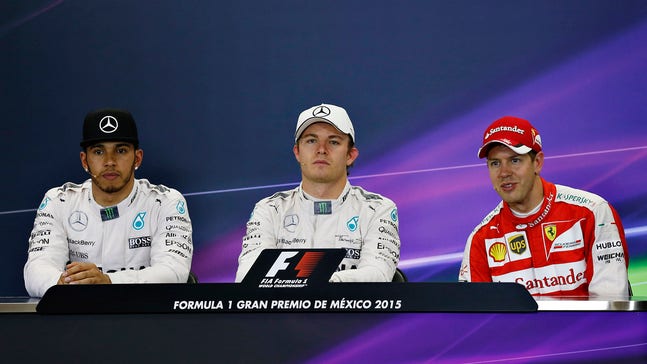 F1: Vettel asks Mercedes teammates to take each other out
Published
Oct. 31, 2015 5:36 p.m. ET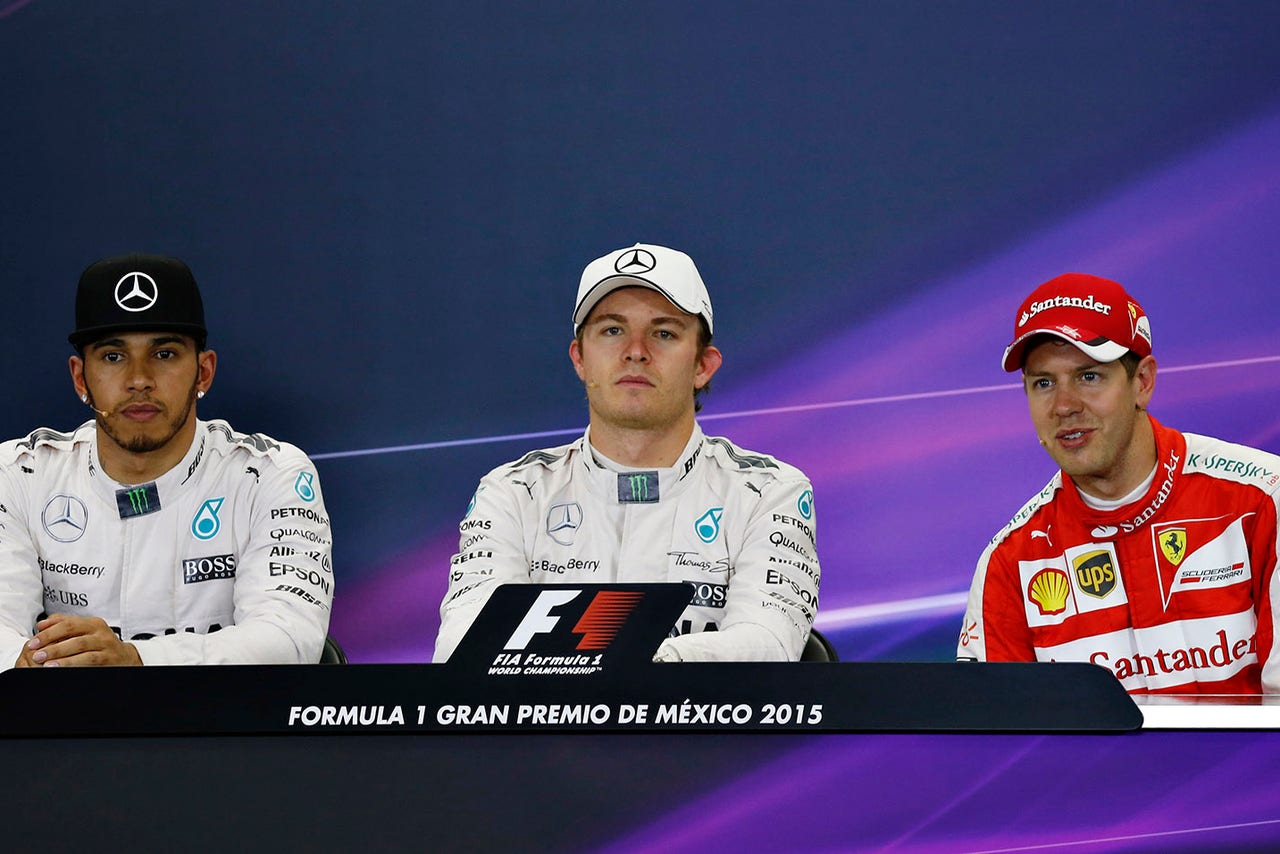 Mercedes teammates Nico Rosberg and Lewis Hamilton will lead Ferrari driver Sebastian Vettel away for the start of the Mexican Grand Prix at the Autodromo Hermanos Rodriguez on Sunday, and, if it's anything like Japan or Austin, there could be fireworks.
Tensions first came to a head at the 2014 Belgian Grand Prix, where Rosberg refused to yield for Hamilton and the two Mercedes teammates made contact, which handed the race win over to Red Bull Racing's Daniel Ricciardo.
The team had a meeting after the race, and the two teammates have been sure not to make contact since.
However, at the 2015 Japanese and United States Grand Prix, Rosberg has found himself run off the track by his British teammate in the first corner, which has begun to irk the German.
During Saturday's post-qualifying news conference, after Rosberg and Hamilton had secured the fourth consecutive Mercedes 1-2 (in those positions, respectively), Rosberg was asked by Livio Oricchio of Globo Esporte if "considering what we saw in the last few races, will there be any conversation between you both considering (the) start tomorrow?"
Rosberg and Hamilton said that they wouldn't change their approach from the previous races, but Vettel couldn't help but try to stir up the pot a bit himself:
They didn't reply no …
---