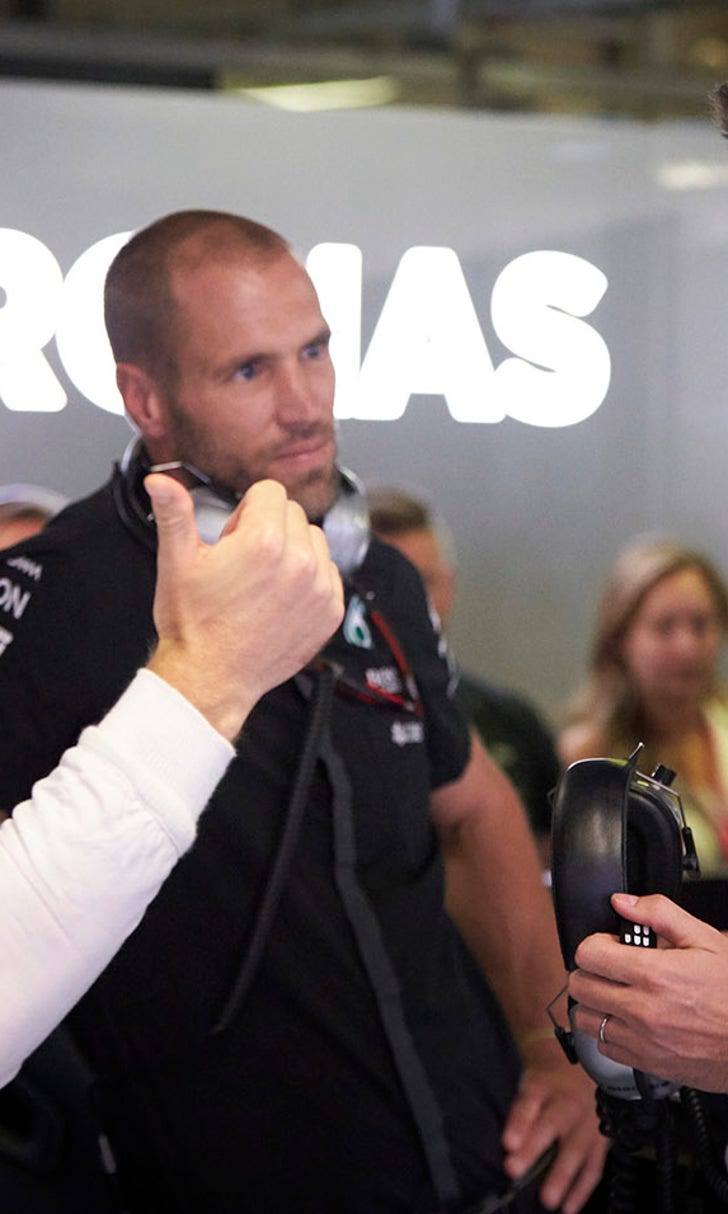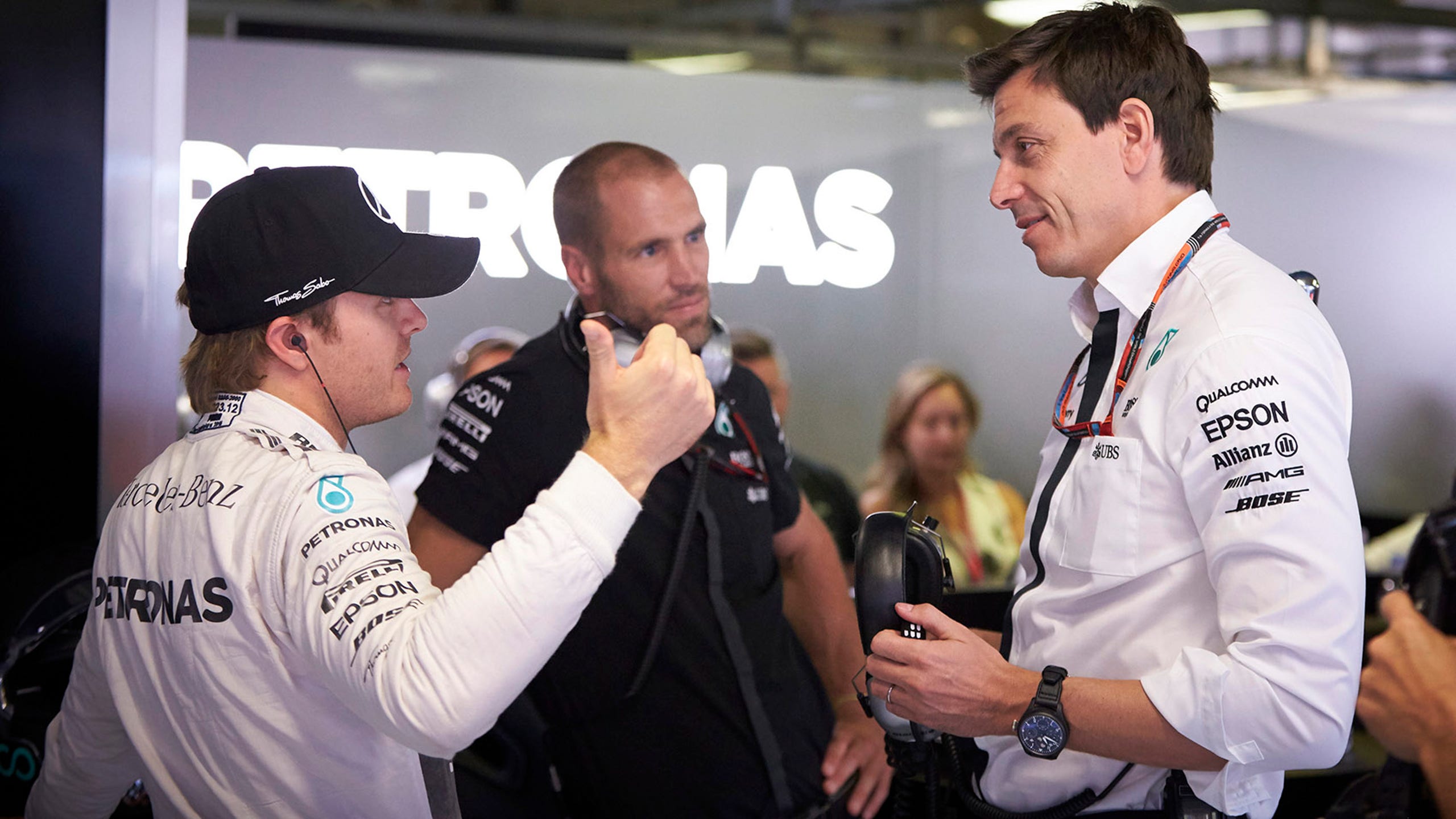 F1: Russia was Rosberg's weekend, says team boss
BY Adam Cooper • October 12, 2015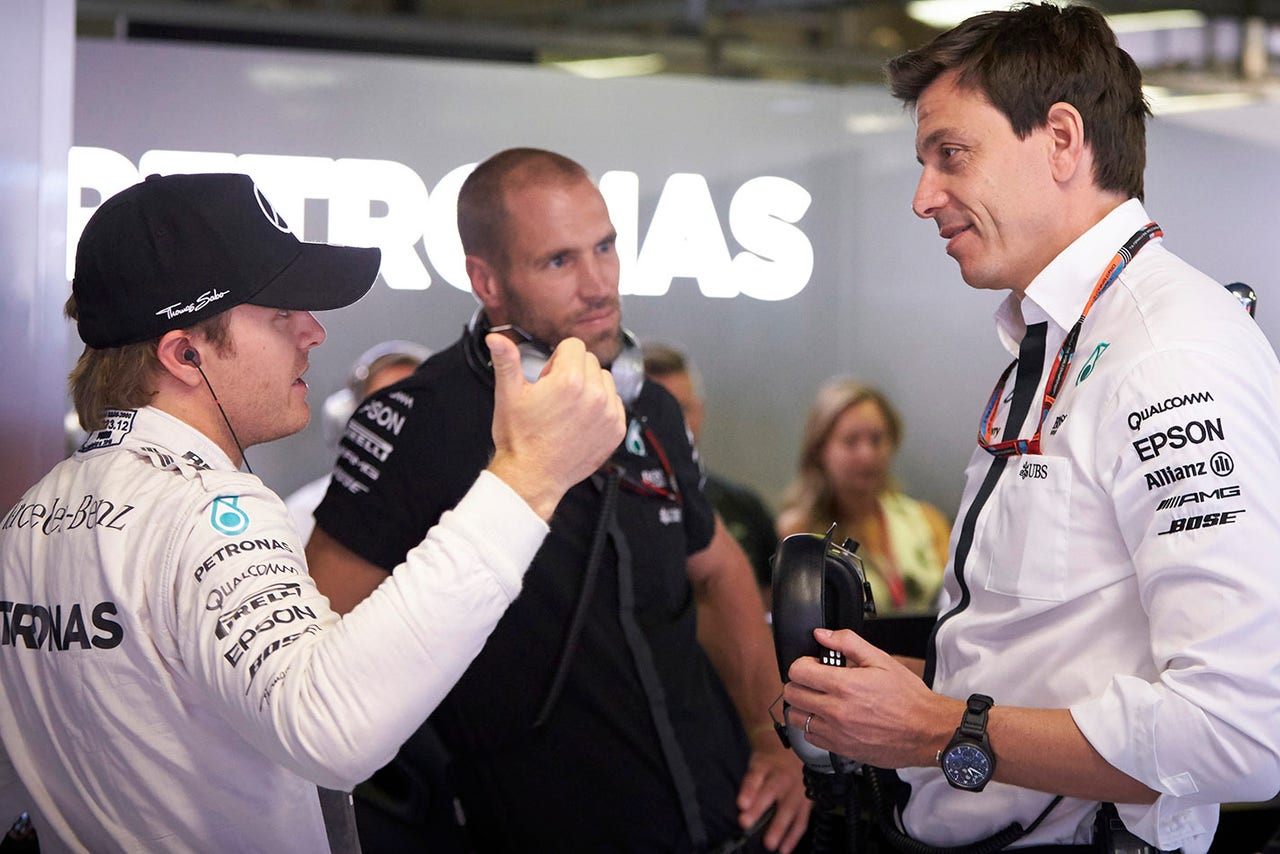 Mercedes boss Toto Wolff admits that the Russian GP should have been Nico Rosberg's after the German led teammate Lewis Hamilton in qualifying.
Rosberg's race was ended early after a throttle damper problem made it impossible for him to continue.
"Very, very bitter sweet because Nico had such a strong weekend and a very impressive first lap getaway," said Wolff. "And again I take my hat off, how he handles the situation. He stayed calm to try to recover the situation, but obviously he had a failure on the throttle mechanism, which we need to analyze. I am gutted for him. But he is going to recover. For Lewis I am happy. He recovered his lead in the world championship and drove a great race as well.
"It is very close always between the two of them and you can see that they push each other very much, and Lewis had the momentum on his side in the last couple of races, or he scored the results, but this weekend was Nico's weekend. All throughout the sessions, and then in qualifying, lap one was strong, just with the right doses of [aggression], and I really enjoyed seeing him bouncing back like he did."
Wolff insisted that he wasn't too worried about the recent run of reliability problems that has afflicted Mercedes.
"I wouldn't be too concerned because the mechanical reliability recently hasn't been good, but the failure we had today is just a freak failure. But definitely if you push the limits of the performance of the car you are going to find out where the limits are. With Lewis' car it wasn't the smoothest ride today. We had rear wing instability 15 laps until the end, which we could not identify, we had a stalling rear wing out of nowhere, and that was a worry obviously.
"It got worse in DRS and got worse in traffic but we didn't know if it was some debris in the rear wing or was a problem with DRS mechanism or wasn't a structural issue but definitely a stalling rear wing is uncomfortable for the driver. He commented on that until the very, very end."
Click HERE for more F1 news and features
---