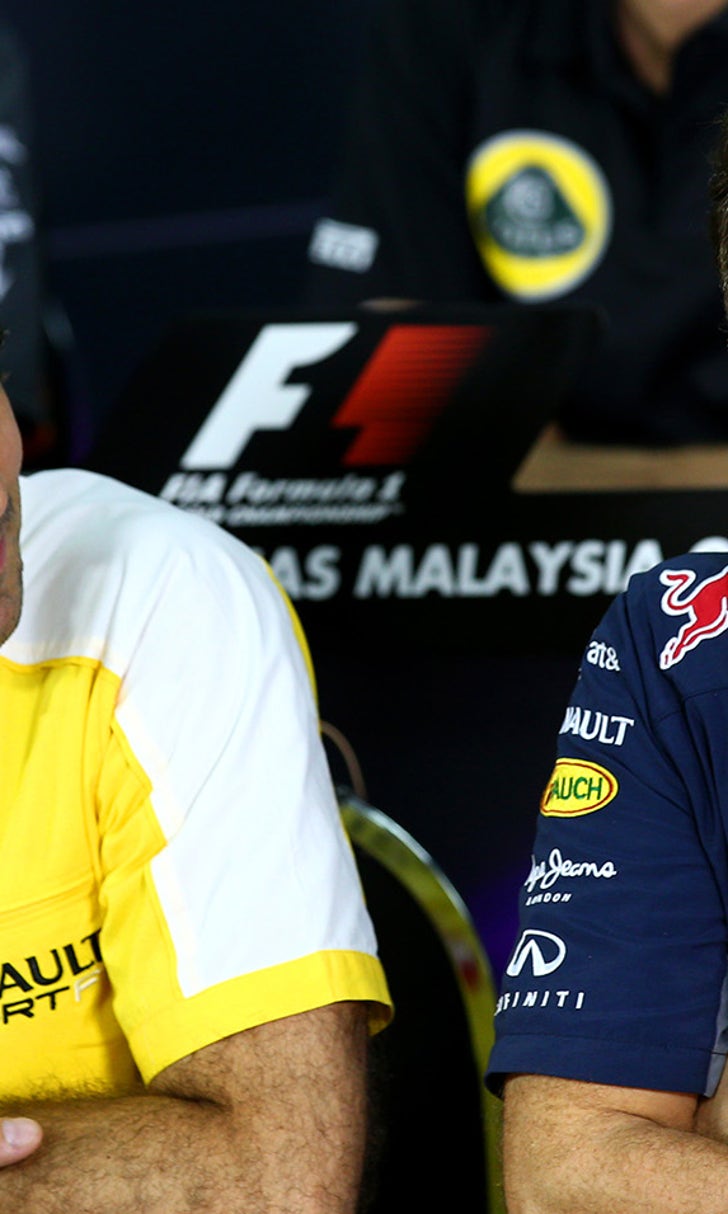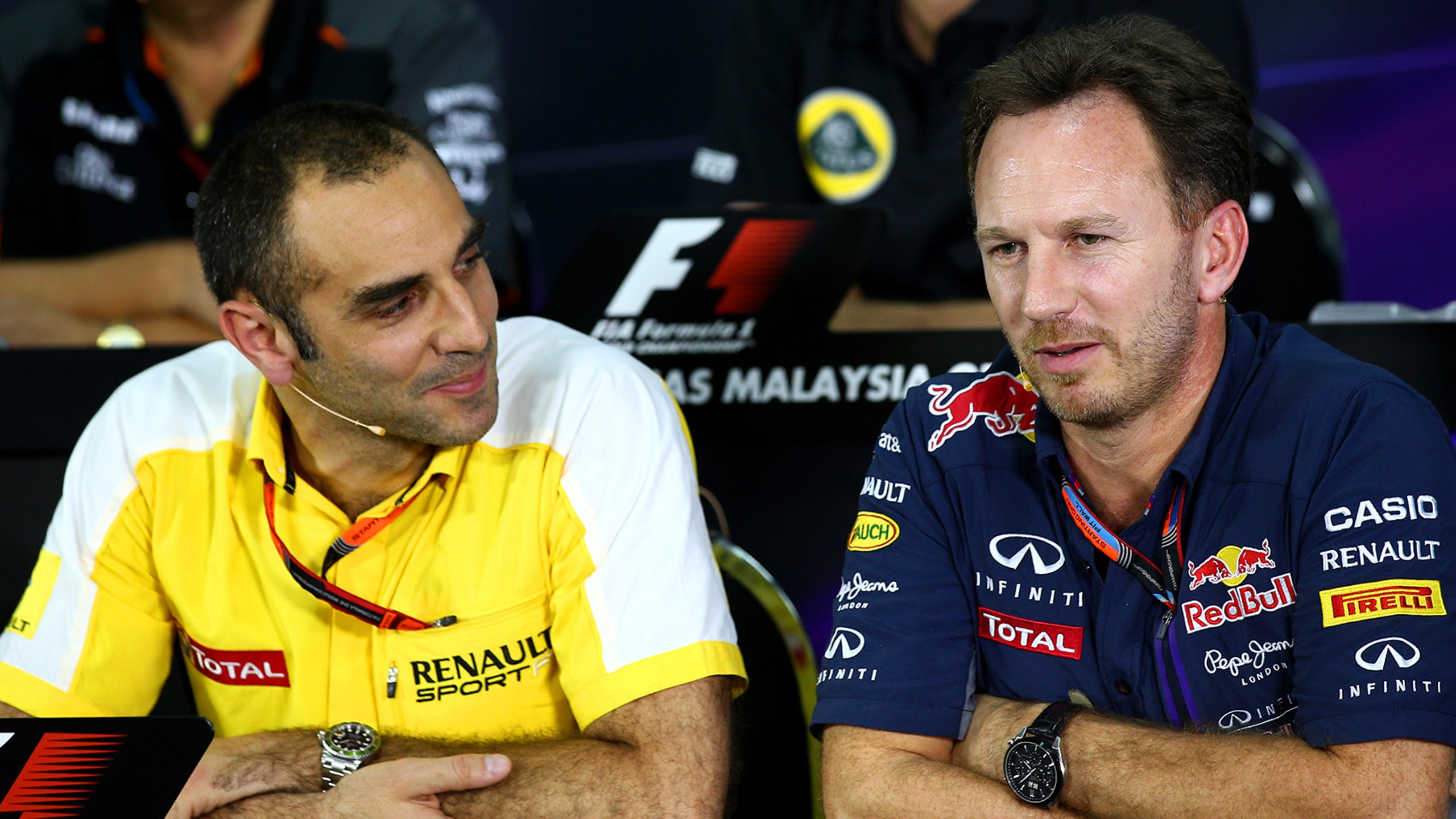 F1: Renault wants to keep Red Bull, Horner still pushing for Honda
BY Adam Cooper • November 18, 2015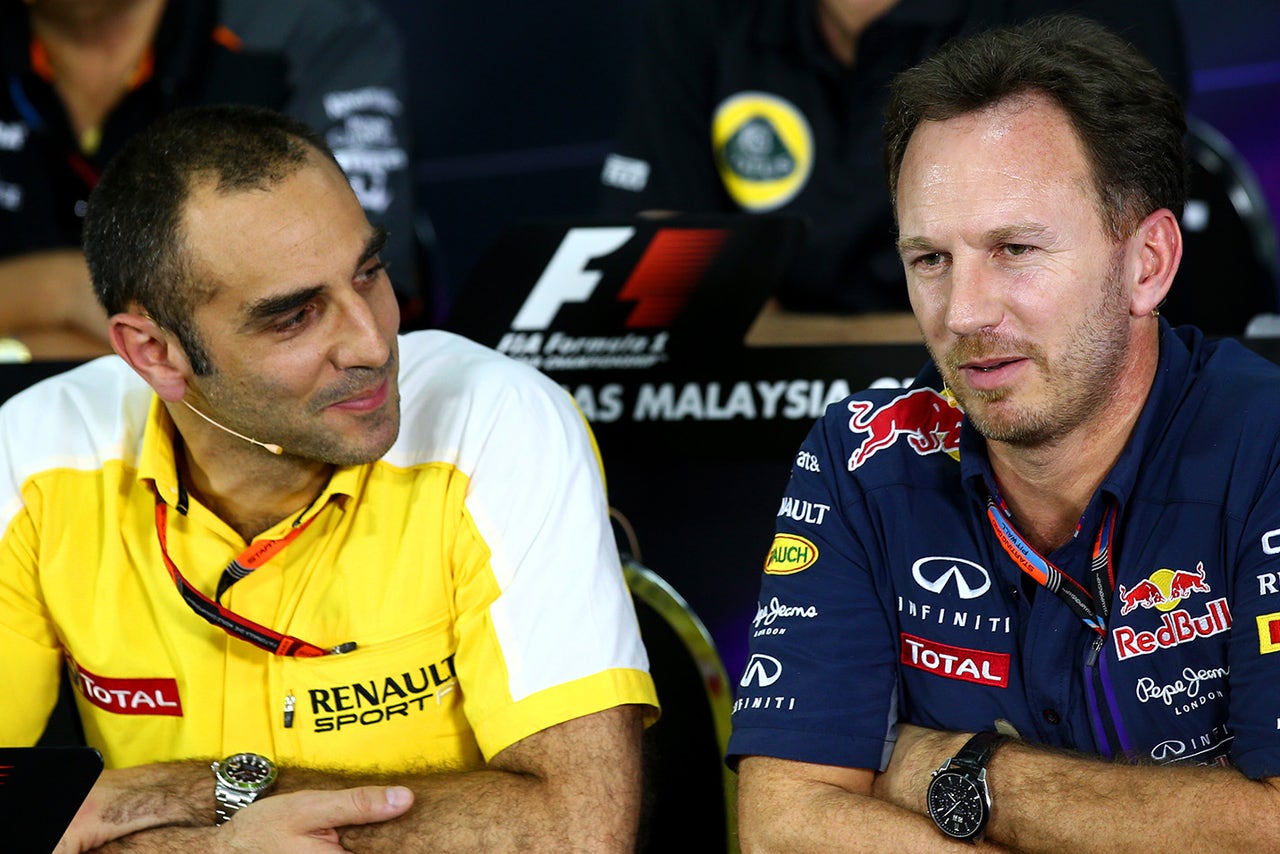 Renault Sport boss Cyril Abiteboul says he would be happy to continue with Red Bull Racing next season, despite the uncomfortable relationship between the two parties - but an official decision has yet to be made.
Most signs still point towards Red Bull ultimately opting to stick with its current partner, albeit potentially running the engines unbranded next year.
However, RBR team boss Christian Horner has not yet given up on getting a second supply from Honda, despite the Japanese manufacturer indicating in recent weeks that time had run out. Red Bull remains convinced that Honda can make big steps next year, after its disastrous first season.
The biggest hurdle that remains is the veto on the identity of Honda customers held by McLaren. This clashes with an agreement between Honda, the FIA and FOM that Honda would extend to a second team in the second season of their contract - if requested to do so.
Ecclestone remains convinced that his agreement trumps any between Honda and McLaren, and he confirmed in Brazil that he was "still talking to Honda" on Red Bull's behalf.
If Honda does ultimately fall through, then Red Bull's only hope would be to continue with Renault, despite the ongoing friction between the two parties. The disappointing performance of the upgraded engine used by Daniel Ricciardo was just the latest frustration for the team.
Nevertheless, Renault is prepared to look to a brighter future.
"I've always been clear that there was no appetite to burn bridges with Red Bull," Abiteboul told FOX Sports. "Clearly, I'm not going to confirm anything for now - when we will be in a position to announce something, we will do so, obviously.
"In my opinion, it's clear that we want to change things, and we want to be pragmatic and opportunistic also in our approach. If there is a continuation of the Red Bull relationship, it will be for a good reason, and there can be a mix of very good reasons. I would encourage everyone to look forwards rather than to look backwards – to look to the positive impact that it could bring Renault, rather than the negative impact that it could have had in the past."
The issue of running the engine unbranded is a complex one, given that manufacturers are in the sport as works teams, or as suppliers to customers in order to generate public relations.
"As long as it good PR, and you could argue that both from a product quality perspective, but also from a PR management perspective with our partners," Abiteboul said. "But, I don't want to go further than that."
Abiteboul insists that the hefty chunk of cash that would come from Red Bull is not the key reason why Renault would remain involved with its long time partner, in addition to its new arrangement with Lotus.
"Very often sales in F1 are at a loss," Abiteboul said. "I think what is fair to say is that we have a huge amount of work ahead in terms of engine catch-up. I think that it's better to have a couple of teams rather than just one team, for the very simple reason that it multiples the number of miles that you do, and therefore the learning curve."
That same philosophy could equally be applied to Honda. Renault appears to be the last resort for Red Bull, but Abiteboul says he's not worried about the prospect that in the end, RBR may still go elsewhere.
"Frankly, I know the discussion that we've had together - I don't know the discussion with other people," Abiteboul said. "Our life as I said could be maybe improved slightly, or it could be positive or not for Renault, if we continue to work with Red Bull. If we don't, it's not a drama.
Despite all the talk about Honda, Abiteboul is trying to ignore it as much as he can.
"I'm not paying too much attention to all the rumors of Honda," Abiteboul said. "There have been so many that if I had to stop breathing every time there was a rumor, I would be suffocating right now."
---
---