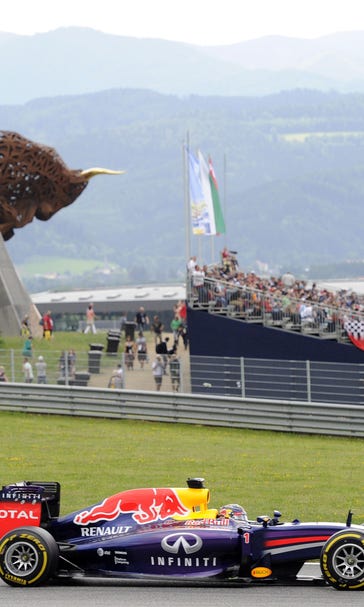 F1: Red Bull And Mateschitz deserve credit for Austrian GP, says Horner
BY Adam Cooper • July 14, 2014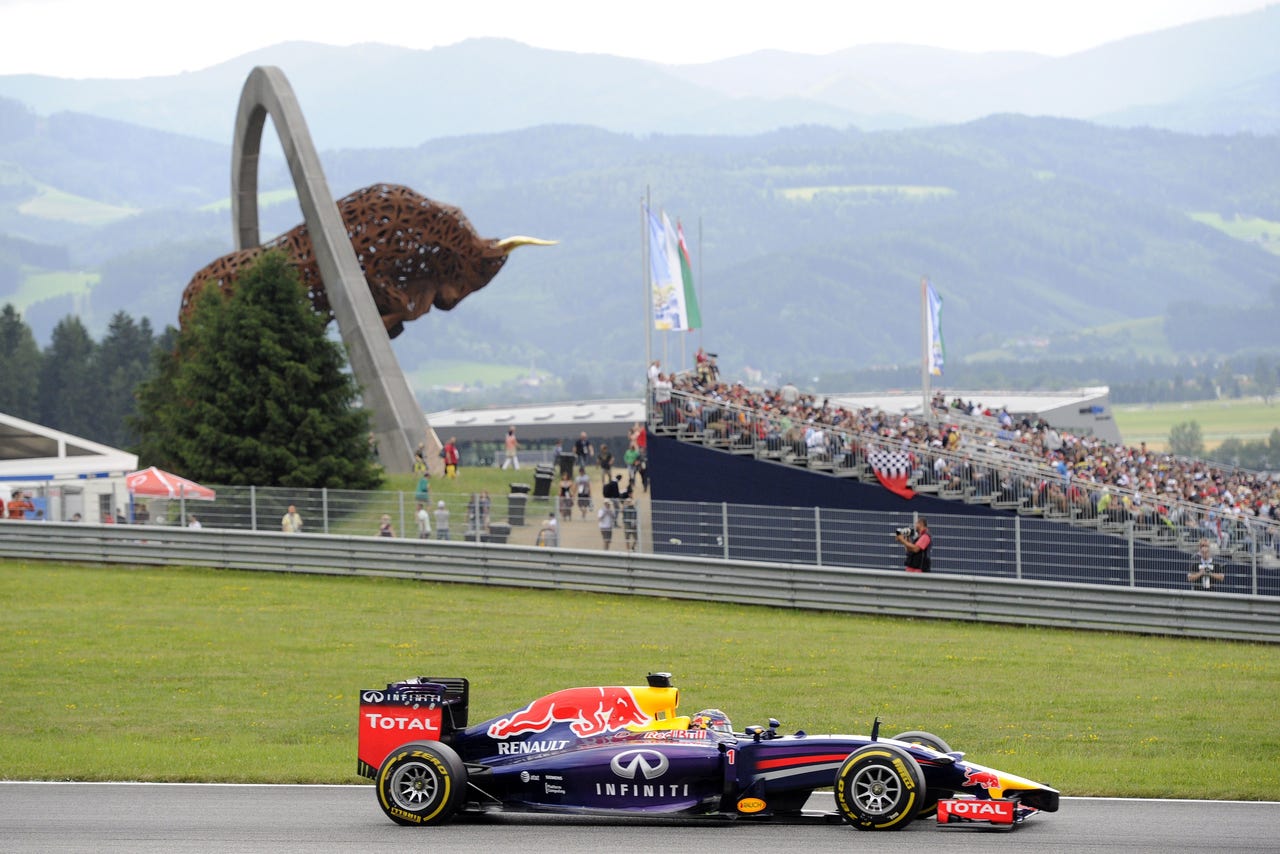 Last weekend's Austrain GP proved to be a huge success, and Red Bull Racing's Christian Hornersays his boss Dietrich Matechitz deserves full credit for reviving the event after an 11-year hiatus.
Red Bull bought the former A1 Ring years ago, although it took some time before the track was rebuilt and Bernie Ecclestone agreed to an F1 date.
"I think the return of this race has been fantastic," said Horner. "This is an event that's been put on for the fans, so irrespective of our own frustrations in this race I think the weekend as a whole has been fantastic. The weekend has been wall-to-wall action, it's been an enormous crowd, there's been a great atmosphere here, and I think you have to really congratulate and applaud Dietrich Mateschitz for the commitment and vision that he's had in bringing this Grand Prix back to Austria, and the event that's been put on.
"I think it's a great example for all the promoters as to what can be done over a Grand Prix weekend. There's been a real carnival and festival atmosphere here this weekend, there have been all kinds of displays, every five minutes there's been something different going on. And it's a fantastic facility as well. Overall the event has been a great success."
Horner said that other promoters could learn from the experience.
"We've had more than 100,000 people here [on one day], and those tickets sold out in about 36 hours. The tickets were also affordable, and it was well planned and well organized. The key thing is having the right promoters involved, and I think Red Bull have demonstrated how an event can be promoted and can be organized. I think they've done an unbelievable job. Dietrich is a fan of the sport, and this event wasn't for Red Bull Racing, it was for the fans. He deserves credit for having the vision and commitment to invest and put this event on."
Meanwhile Mercedes boss Toto Wolff said: "We must really take our hat off to what Red Bull has done around Spielberg. This is an amazing race, the infrastructure is amazing, and everybody says that. It is really an honor to be racing at such a race track."
---