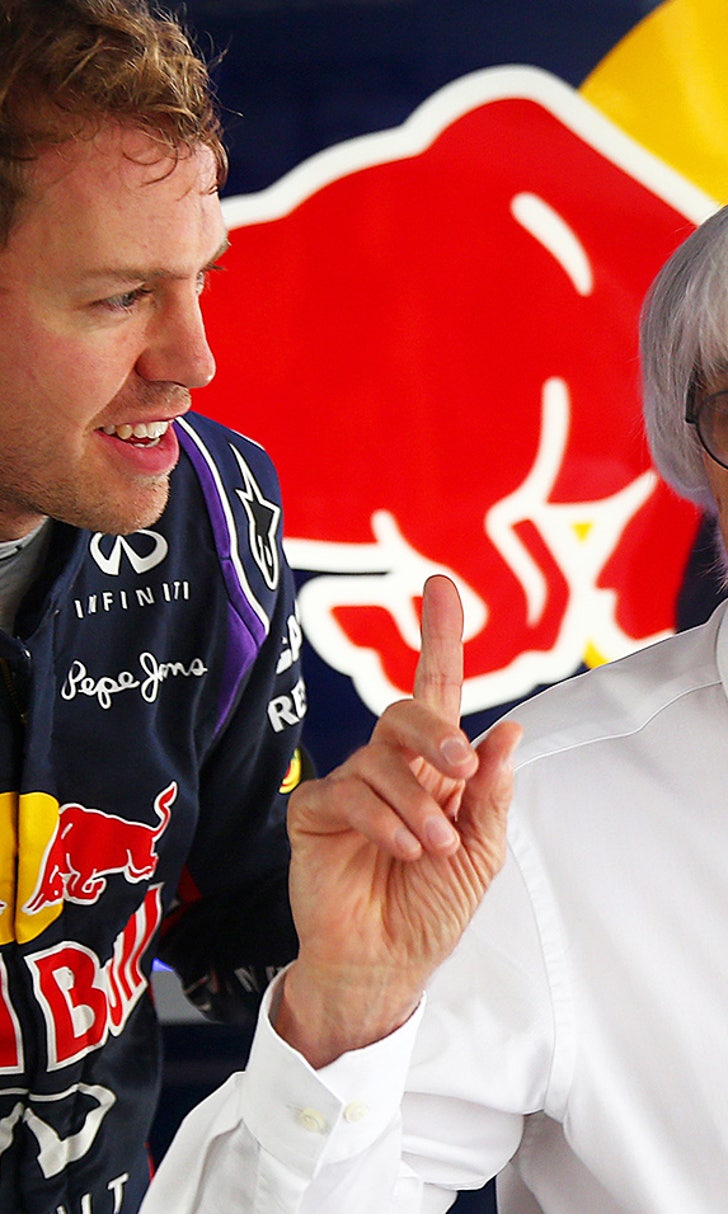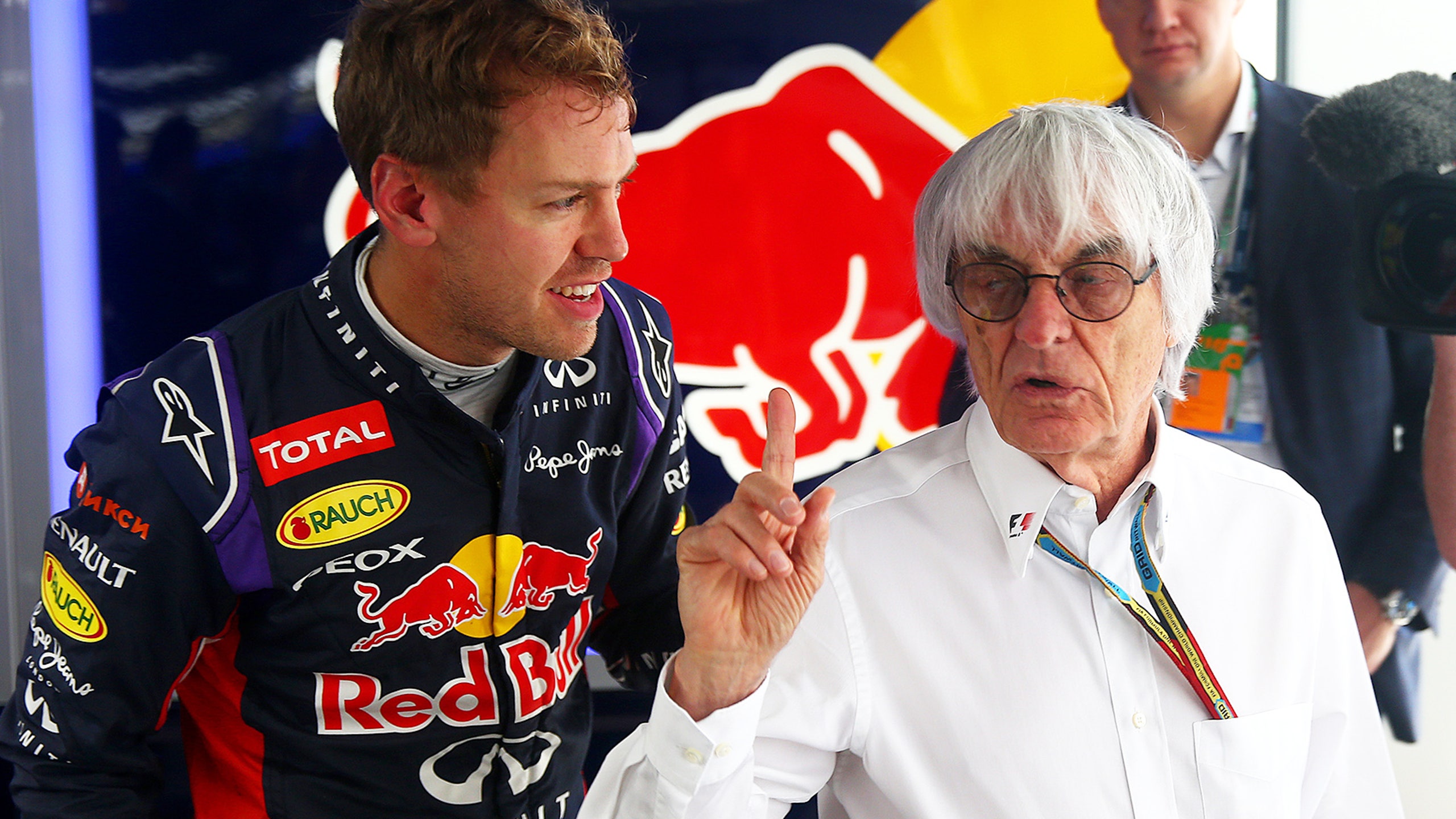 F1: Pat on back or wag of finger? Ecclestone critiques teams, drivers of 2014
BY foxsports • December 9, 2014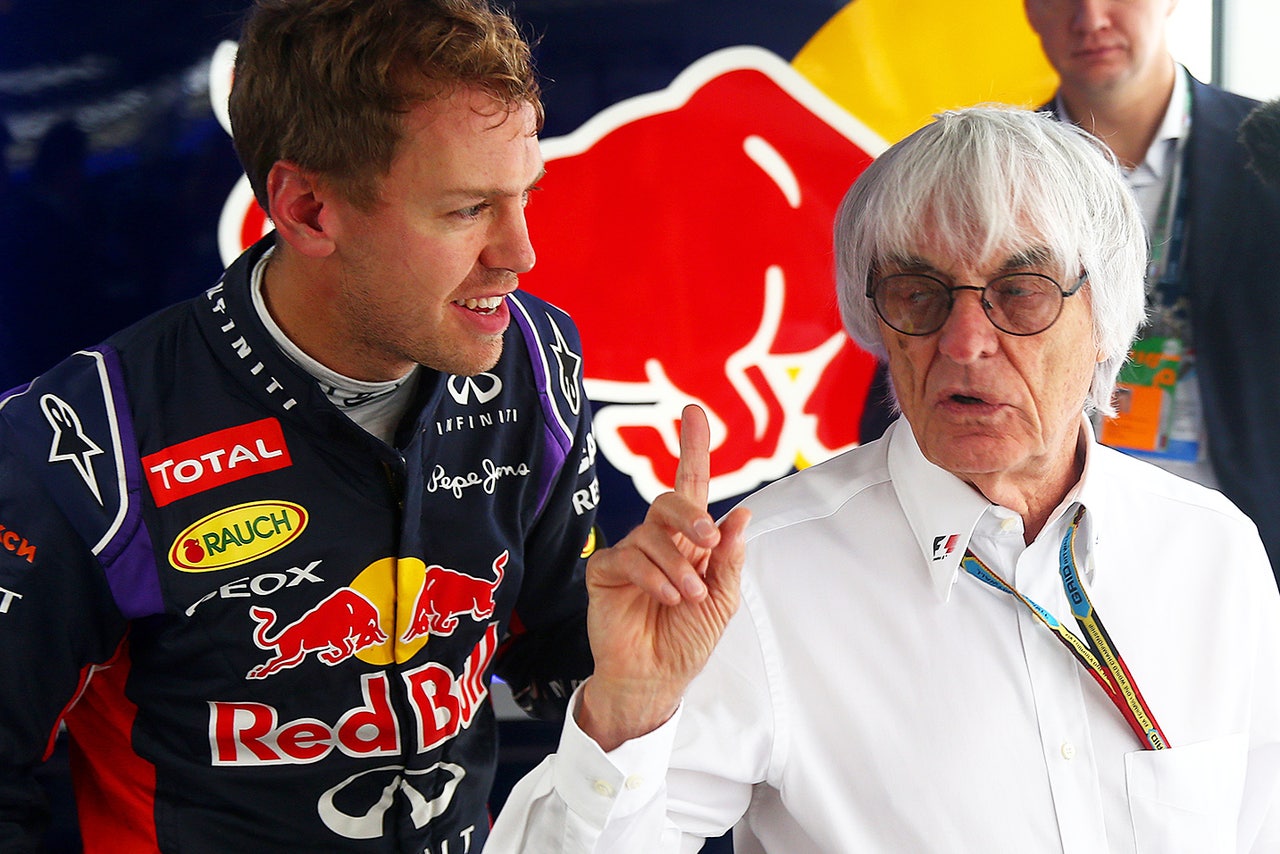 Bernie Ecclestone has credited Mercedes' team management for preventing a "lousy" world championship in 2014.
Considering the German team's utter dominance this year, the F1 'supremo' admitted he was disappointed with the "attitude" of the struggling reigning champion, Sebastian Vettel.
"I'm a super supporter of Sebastian," said Ecclestone, "but I'm a little bit disappointed with his attitude, which I think has changed."
As he struggled with his Red Bull alongside Daniel Ricciardo in 2014, Vettel was highly critical of the sport's new regulations and decided to switch to Ferrari for a new challenge next year.
"He's acting like a defeated guy," Ecclestone said, "and he isn't - that's not his mentality."
Writing in the foreword of the official F1 season review, the 84-year-old Briton also criticized the man Vettel is replacing at Maranello.
"Ferrari was very disappointing," Ecclestone said, "getting lost somewhere. Fernando (Alonso) got a little bit like Sebastian halfway through, so I'm a little disappointed in him, too."
2014 did, at least, crown a new winner, as Mercedes totally dominated following years of Vettel's supremacy.
"I don't think we could have lived with another Red Bull year," Ecclestone said, "any more than we could have lived with another Schumacher (Ferrari) year.
"I thought perhaps Ferrari or Red Bull or one of the other teams would catch up (with Mercedes) halfway through the season and make up a few points at the end."
He said that, in light of Mercedes' unchallenged supremacy, it was "lucky" the Brackley team's bosses decided to let Lewis Hamilton and Nico Rosberg fight almost unfettered for the drivers' crown.
"We've been extremely lucky with what happened," said Ecclestone. "These two guys have been racing each other and it's good that Mercedes allowed them to do that.
"If not, we would have had a really lousy championship."
---