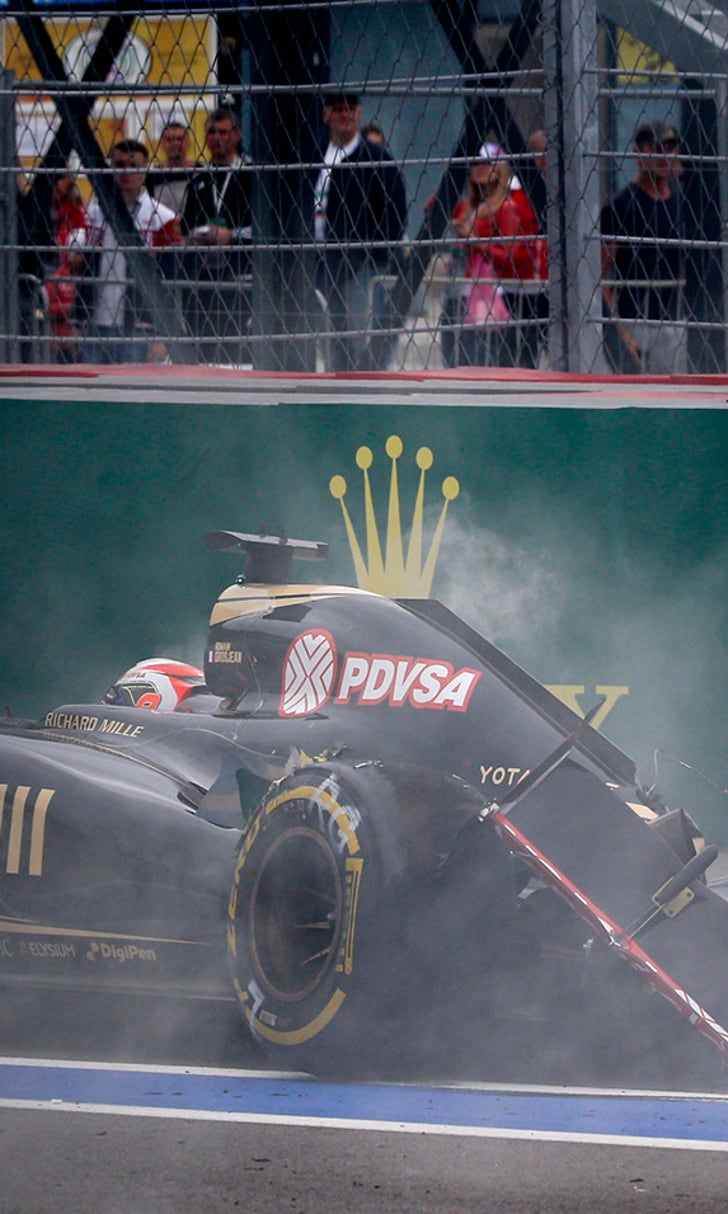 F1: No evidence of car failure in Grosjean's Sochi crash
BY Adam Cooper • October 17, 2015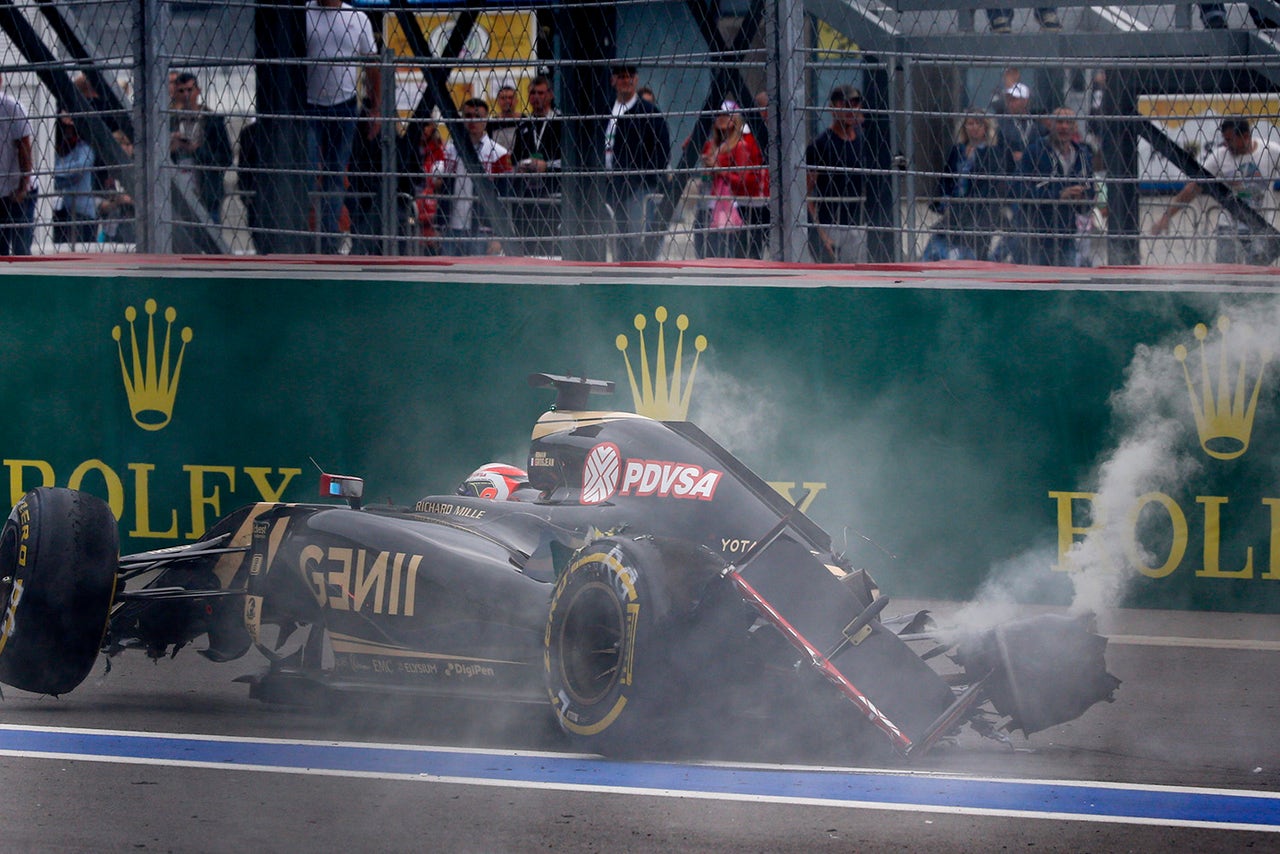 Lotus technical director Nick Chester says that the team could not find any evidence that a mechanical failure caused Romain Grosjean's spectacular crash at Sochi.
The Frenchman had been delayed by a first lap incident, which led to suspicions that something might have subsequently broken.
"There is no indication in the data and in the parts that anything broke and subsequently caused the accident," said Chester in a team preview. "It isn't easy to draw conclusions in any accident investigation but it looks like Romain was maybe a little bit close to the McLaren and lost some downforce, running out of grip effectively. There is nothing that we can see that makes it a car failure."
Regarding the damage he said: "It is quite significant but still the car stood up well to the impact. The right hand side of the car suffered the damage – front and rear suspension right hand side, the nose, the rear wing, crash structure. We haven't seen anything however that should stop us getting the car back together.
"Any work that needs carrying out on the cars is done at the track now until Abu Dhabi; this means that the mechanics will be busy in Austin rebuilding Romain's chassis."
Meanwhile, Grosjean reiterated that it was one of the biggest crashes of his career to date.
"I'm feeling pretty good, especially considering the force of the impact; I broke my seat!" he said. "It was my biggest impact for quite a while and when I knew I was going to hit the wall I took my hands off the wheel, closed my eyes and braced myself.
"It's a testament to all the safety inherent in the car and the other safety devices, so a little thank you to Bell, HANS, Enstone, the circuit, the FIA and the marshals and medical personnel. Also a big thank you to my crew who had to pick up the pieces and put the car back together."
Click HERE for more F1 news and features
---