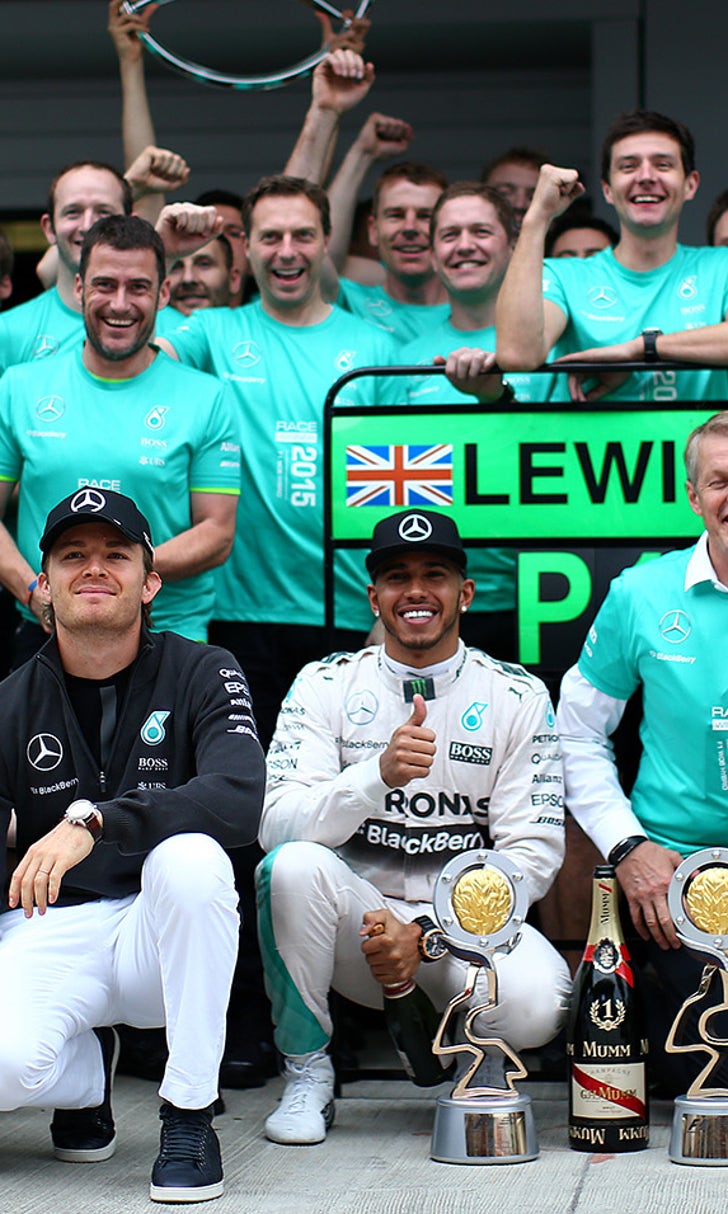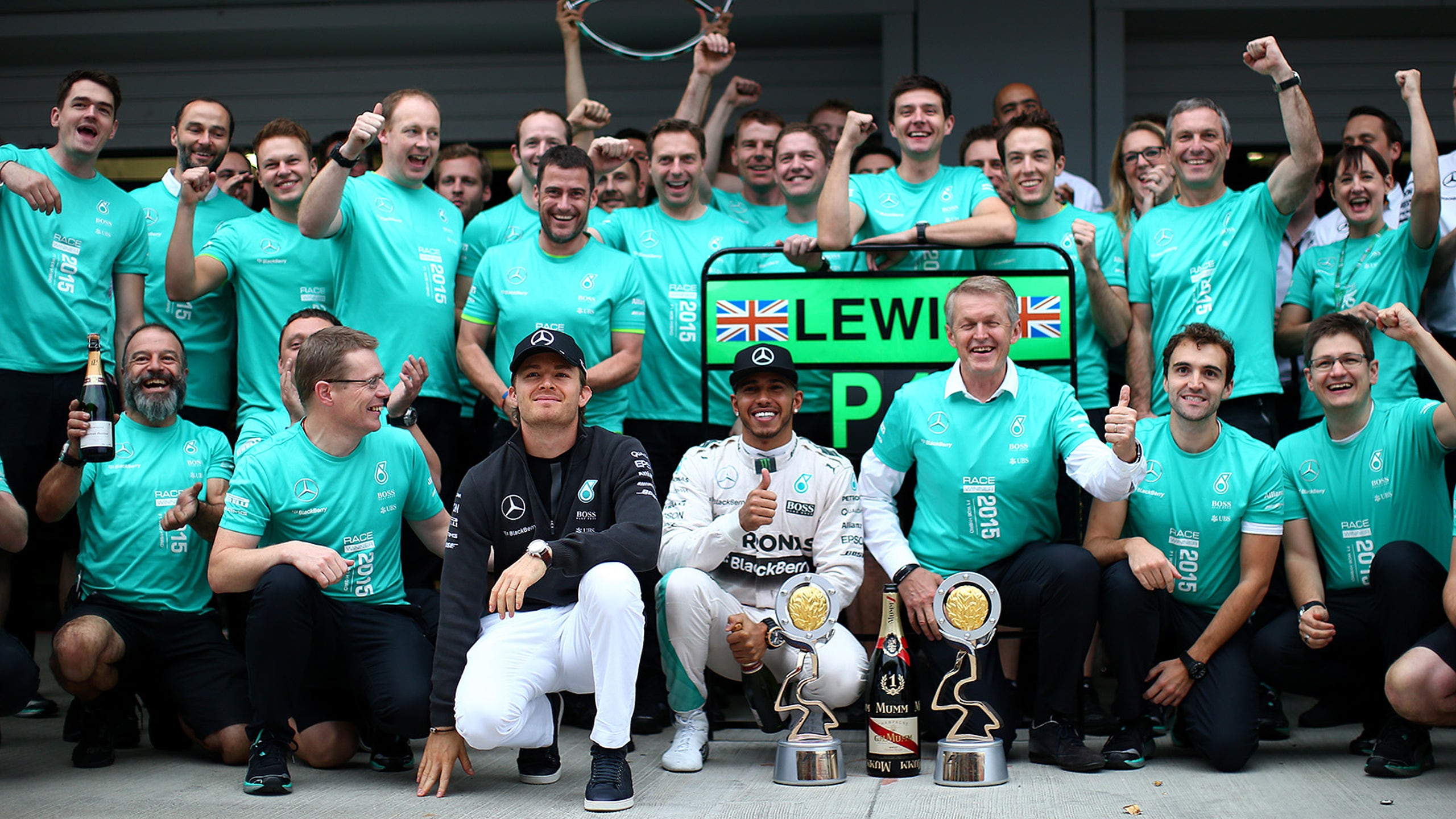 F1: Mercedes secures championship after Raikkonen penalty
BY Adam Cooper • October 11, 2015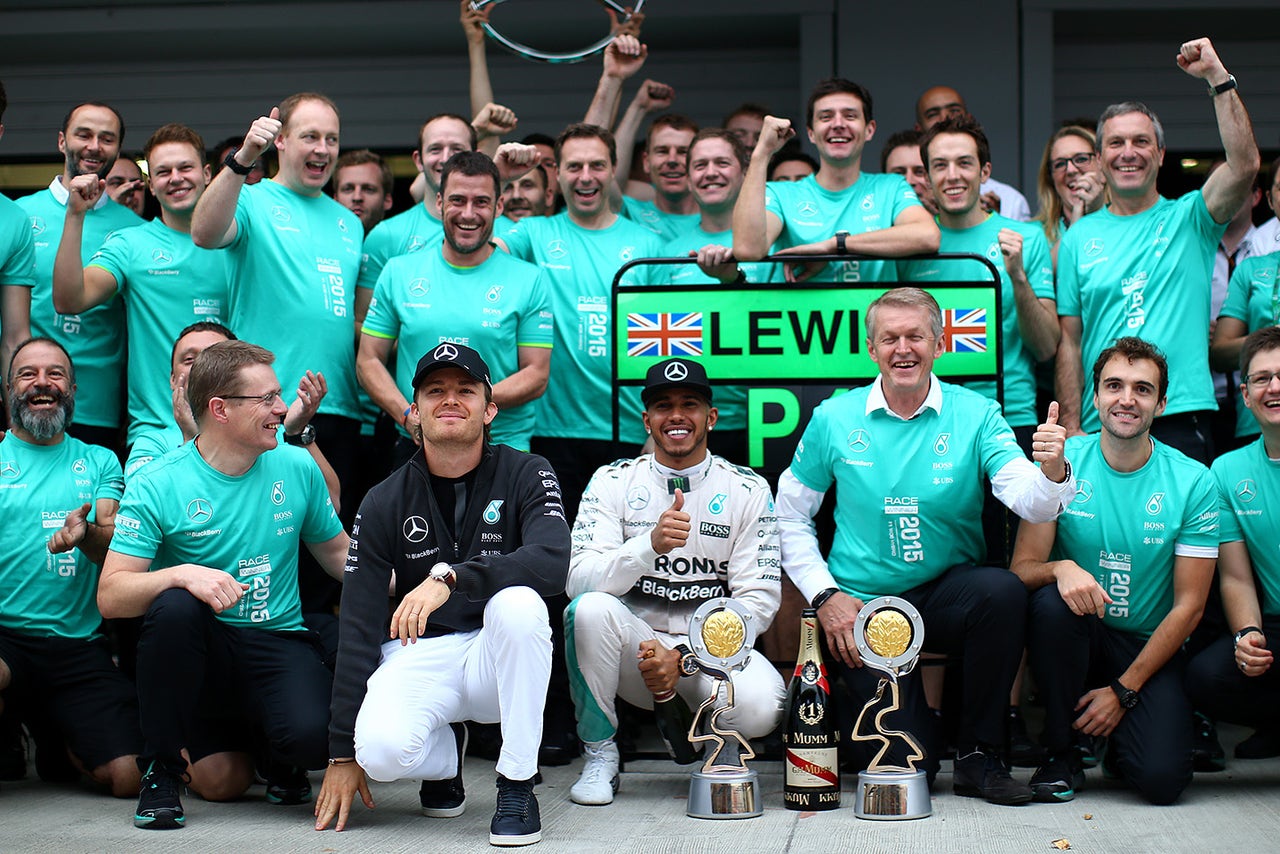 Mercedes clinched its second straight Constructors' World Championship in Sochi after Ferrari slipped out of mathematical contention.
The news was not confirmed until quite some time after the race, as initially, second place for Sebastian Vettel and fifth for Kimi Raikkonen ensured that Mercedes would have to wait until the Austin. However, Raikkonen was later demoted to eighth place, which changed the final points difference between the two teams enough to guarantee Mercedes the title.
Lewis Hamilton's win was also enough to secure the championship, despite an early retirement by Nico Rosberg after pedal issues plagued the German driver at the start of the race.
The win also has huge financial significance for Mercedes, since its 2012 negotiations with Bernie Ecclestone, the team in effect placed a bet on its potential future success – and two straight World Championships now guarantees a significant financial pay-off.
"What a day with every possible emotion," said team boss Toto Wolff. "A bitter sweet day on track, then a tense wait, and finally a confirmation that we have won a second world championship.
"Wow, there are never any simple days in this sport."
Wolff was quick to shine light on the dedication of the whole Mercedes organization.
"But, what a feeling it is to win a second title and a privilege to be part of this team," Wolff said.
"A world championship isn't just about points on a scoreboard, it's about many hours of hard work and sacrifice from every single member of the team, most of whom are away from the limelight and work with incredible dedication six or seven days a week."
---
---