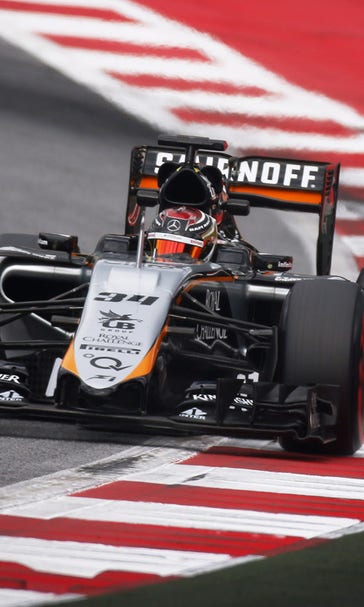 F1: Force India amazed to be fifth as it switches to B-spec car
July 1, 2015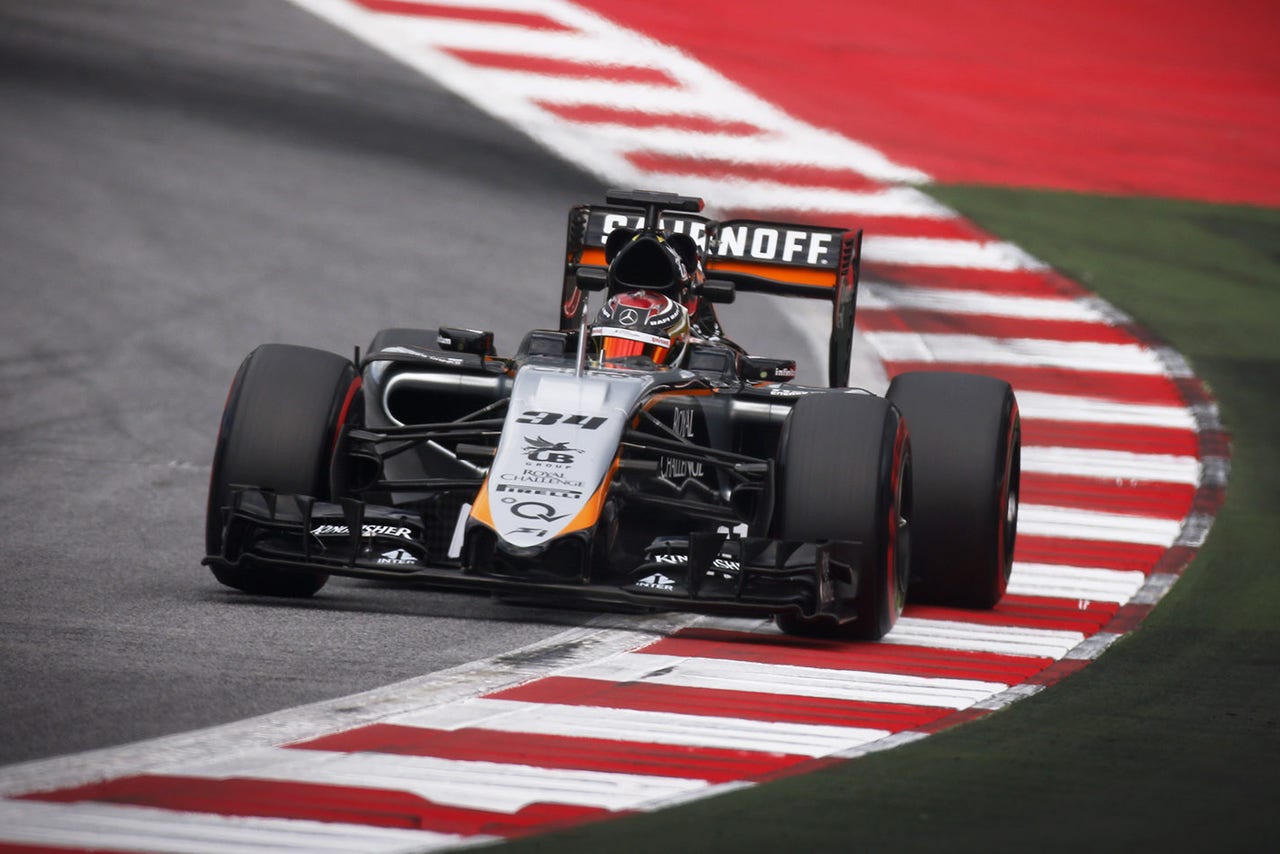 Force India deputy team principal Bob Fernley says that Force India has exceeded expectations by reaching fifth place in the constructors' championship even before racing its B-spec car at Silverstone.
The team knew that the start of the season would be difficult, especially as the launch car was finished late after financial issues delayed it.
At the Red Bull Ring last weekend, Nico Hulkenberg qualified fifth and held that position until losing a spot to Valtteri Bottas, while Sergio Perez moved up to ninth from 13th on the grid.
"Austria was a strong weekend," said Fernley. "It delivered what we were hoping to get out of it – probably a bit better in some ways, because other teams couldn't quite deliver on their potential. Our fight wasn't with Williams, it was about making sure we delivered the championship position. To be in fifth place in the championship at the end of eight races is a great achievement from the team."
Fernley admits that he could not have predicted that the team would be as high as fifth at the beginning of the season.
"I think I would have ripped your arm off! You have to give credit to the team across the board, the race team, and the guys back at the factory. You need reliability which we've had, you need good strategies, which I think Force India has always delivered, and you need two drivers to bring it home for you. We've had all of that, and we've done it with a somewhat underperforming car.
"Hopefully the B-spec will see us into the position that we'd like to be in. The numbers we've seen are good, and more importantly some of the underbody mechanical and aero parts that we've fitted since Monaco have delivered, and that's partly what you've seen a little bit with the results. The next thing is the 'clothing,' and if the clothing delivers, we should be OK."
Force India's 'B-spec' upgrade will be raced for the first time at Silverstone.
Key elements of the aero package were tested in Austria last week.
"We've been quietly introducing the mechanical upgrades since Monaco," said Fernley. "That's now been reliability tested and performance tested, and it's delivered everything that we wanted. The focus is now predominantly on aero.
"It's much easier to do it on a test day – why create issues on a Friday when we're wanting to look at performance? This is a track we feel we can get points on and we want to make sure we optimize that.
"It will be front wing, nose, rear wing pillar, a few key areas. The final package includes a new floor and nose and a change of the design of the monocoque to accommodate everything. We did the all the crash testing two weeks ago."
Fernley insisted that it was better to wait for the team's home race and give equal equipment to Nico Hulkenberg and Sergio Perez.
"We'll have two chassis of equal performance for both drivers at Silverstone. In order to have it for both drivers there's a manufacturing process that we can't short cut.
"And also Silverstone is a key aero circuit, and with the some of the areas of weakness with winds and everything else, that will be the real test. Here we can get away with what we've got."
Click HERE for more F1 news and features.
---