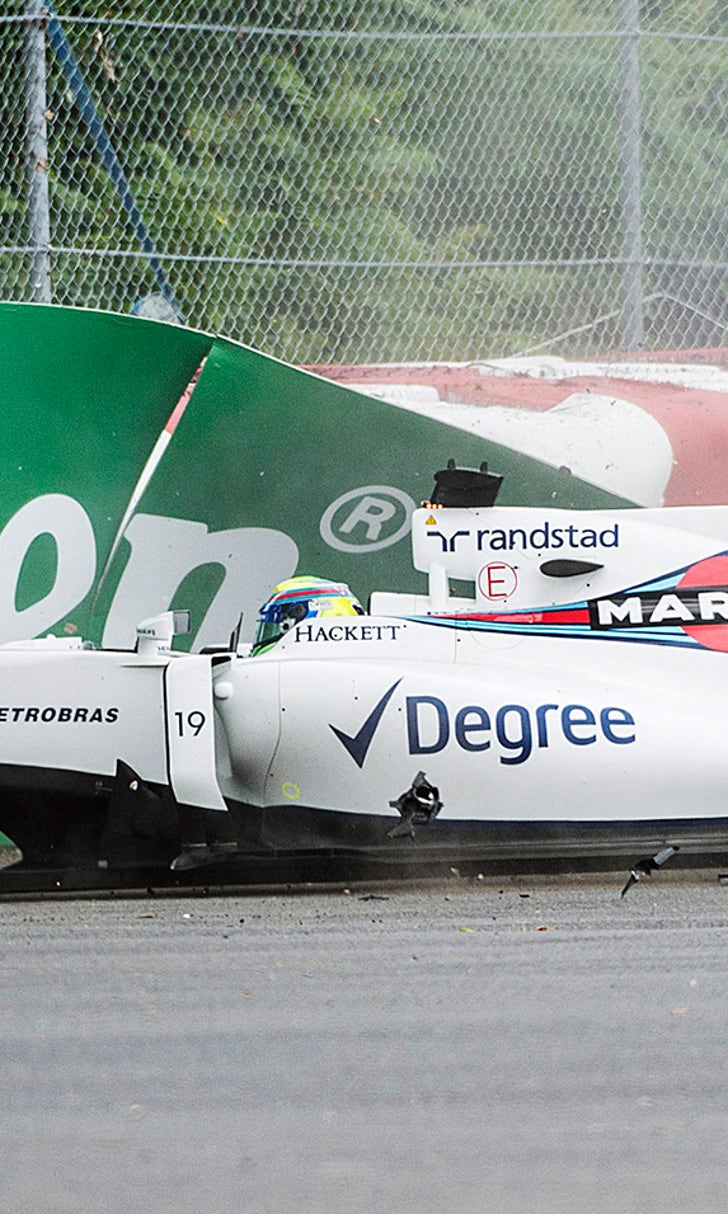 DRS glitch to blame for Felipe Massa's hard Friday crash
BY foxsports • June 10, 2016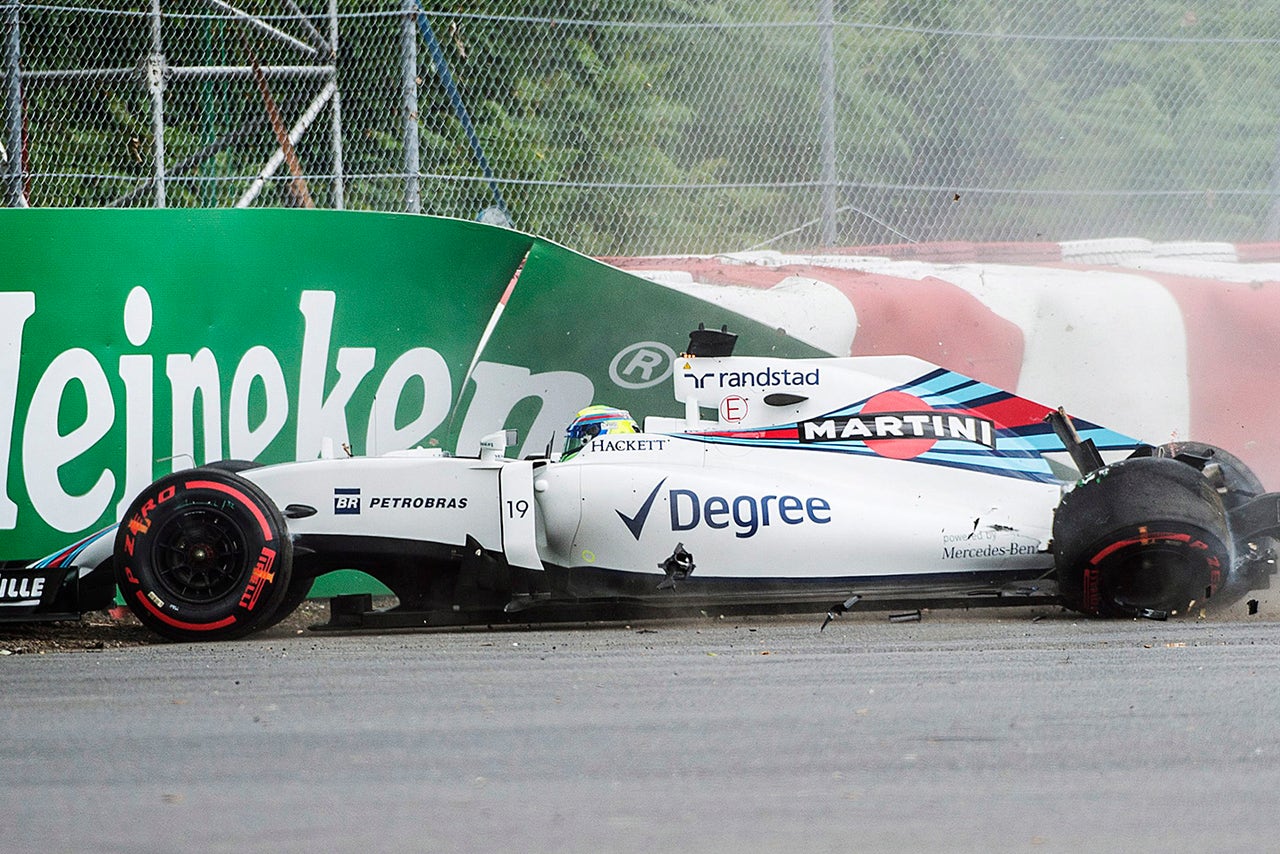 Felipe Massa suffered a heavy accident in FP1 in Canada after a DRS malfunction caused the rear wing of his Williams to stay open under braking.
Massa went off on the approach to the first corner early in the morning session, and went rear first into the barrier on the right.
"The accident was nothing to do with me," said the Brazilian. "It was a problem with the rear wing, the DRS. When I braked I even switched it off myself before the braking, manually, but it didn't close. So when I braked the DRS was almost 100 percent open and I had no grip in the rear, so that's why I crashed. It was also the first time that we tried this rear wing, so we're analyzing what actually happened."
Massa admitted that the team has had problems in the past: "We had it already, I think maybe I had one, and Valtteri [Bottas] had another time, maybe last year. It's not the first time. Unfortunately, we had it here, and we need to analyze and not repeat."
Massa said that his day was badly compromised by the crash and the lost track time, but he's confident that it could be a good weekend for the team.
"It's a shame, because crashing like that I definitely a pain for everybody, for the team, as well. The afternoon was OK. For sure I didn't have everything we can have in the car for the performance in the afternoon because of the crash.
"So I'm really looking forward that tomorrow everything will be in the car and we can be competitive. The car showed reasonable good pace straight away, so I think that's a positive, and I hope it can be even more positive for tomorrow."
Meanwhile, asked if he was concerned about DRS issues Bottas said: "We were trying different rear wing levels, and I think we found the limit with that."
---