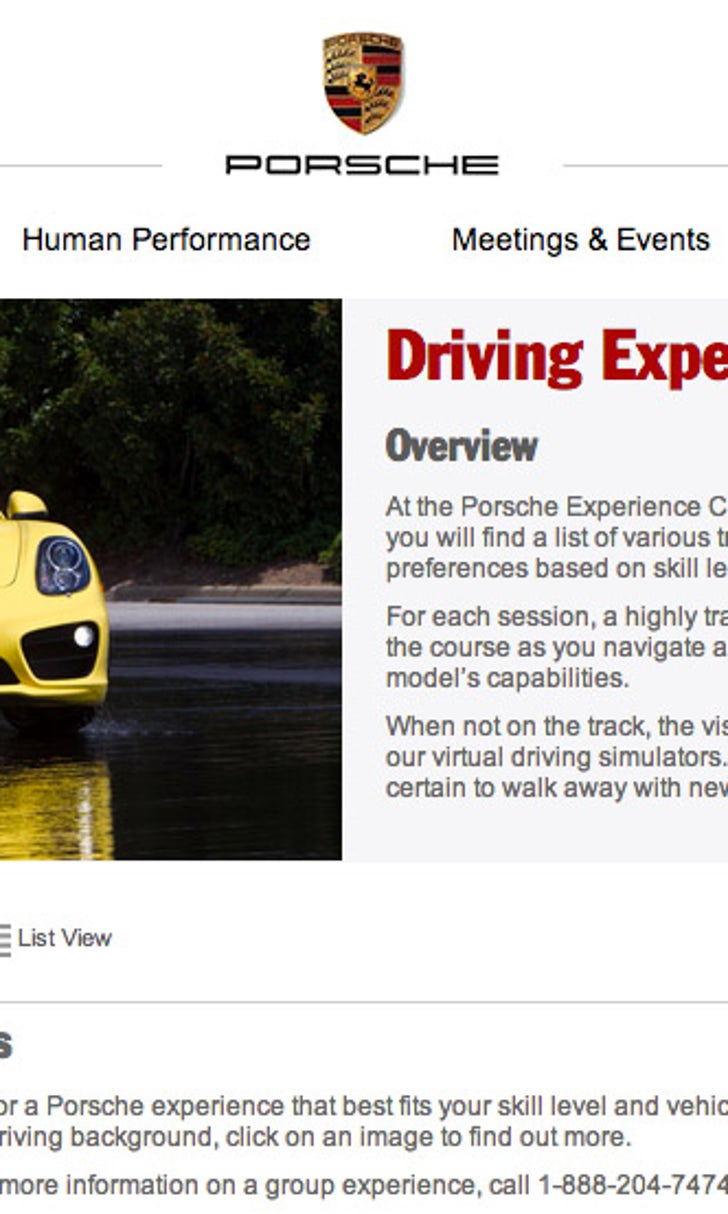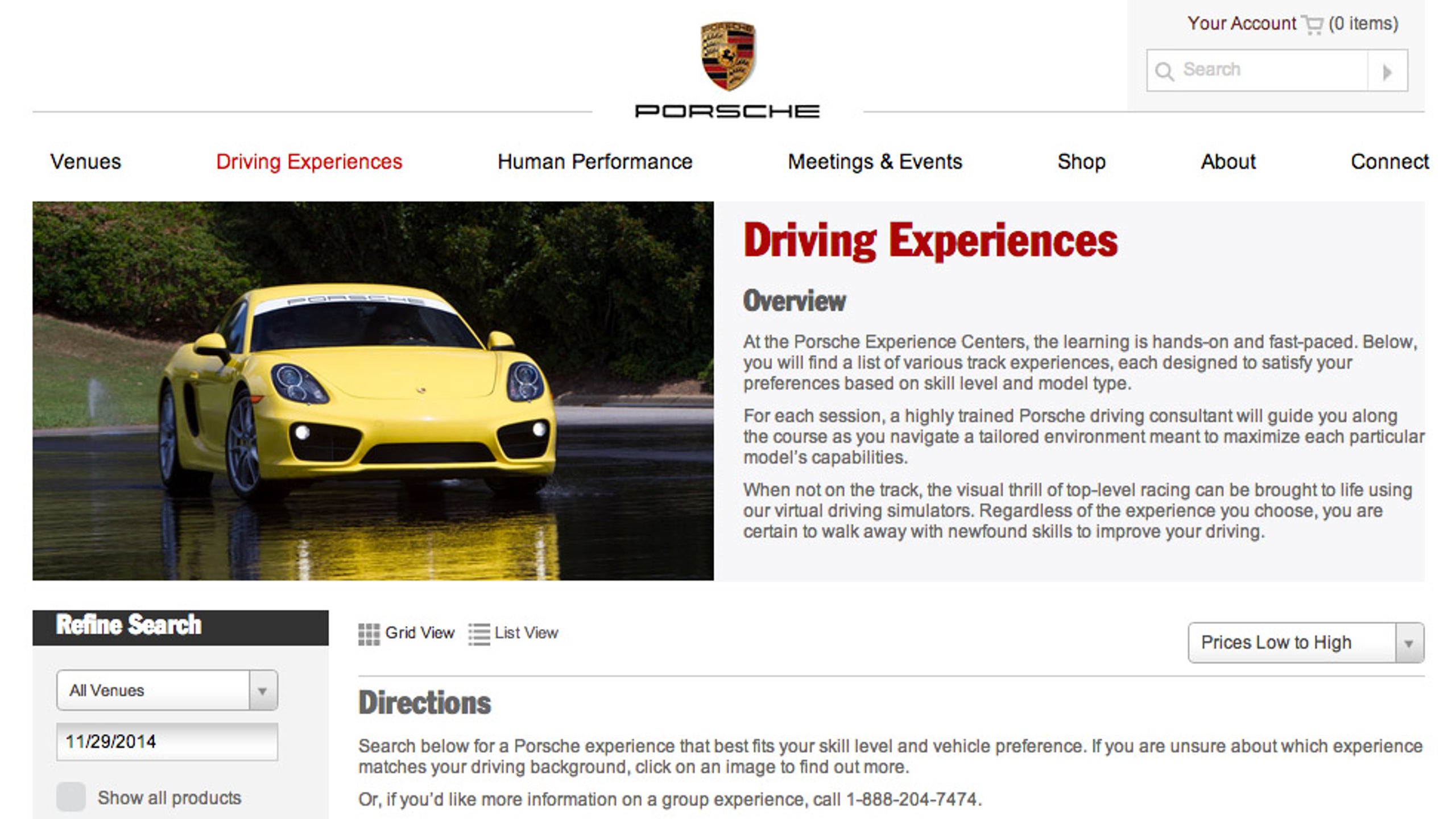 Did Porsche accidentally spill beans on Cayman GT4?
BY Samuel Reiman • October 29, 2014
Porsche's Driving Experiences webpage recently had the 'Cayman GT4' listed as an eligible vehicle. The listing has since been taken down, but screengrabs from the site showed that it was listed right between the Cayman GTS and 911 Carrera S.
Speculation as to the existence of an upcoming GT4 has been around for a year, and photos of a new Porsche prototype on the Nurburgring have been released. The car features a new aerodynamic package and is rumored to get around 400 horsepower. The car is also expected to feature a unique suspension system, lightweight wheels and high performance brakes.
Porsche has confirmed that it is intending to release a new entry-level racecar and, with competition amongst GT4 racecars getting stronger, many are waiting for Porsche to join in the contest.
The following video, of what many believe is the Cayman GT4, was taken in May, and photos of the same car testing on the Nurburgring can be seen here.
---