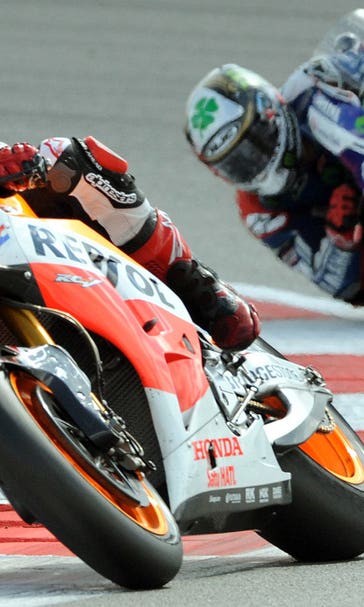 Defending MotoGP champion Marquez rallies back, wins British Grand Prix
August 31, 2014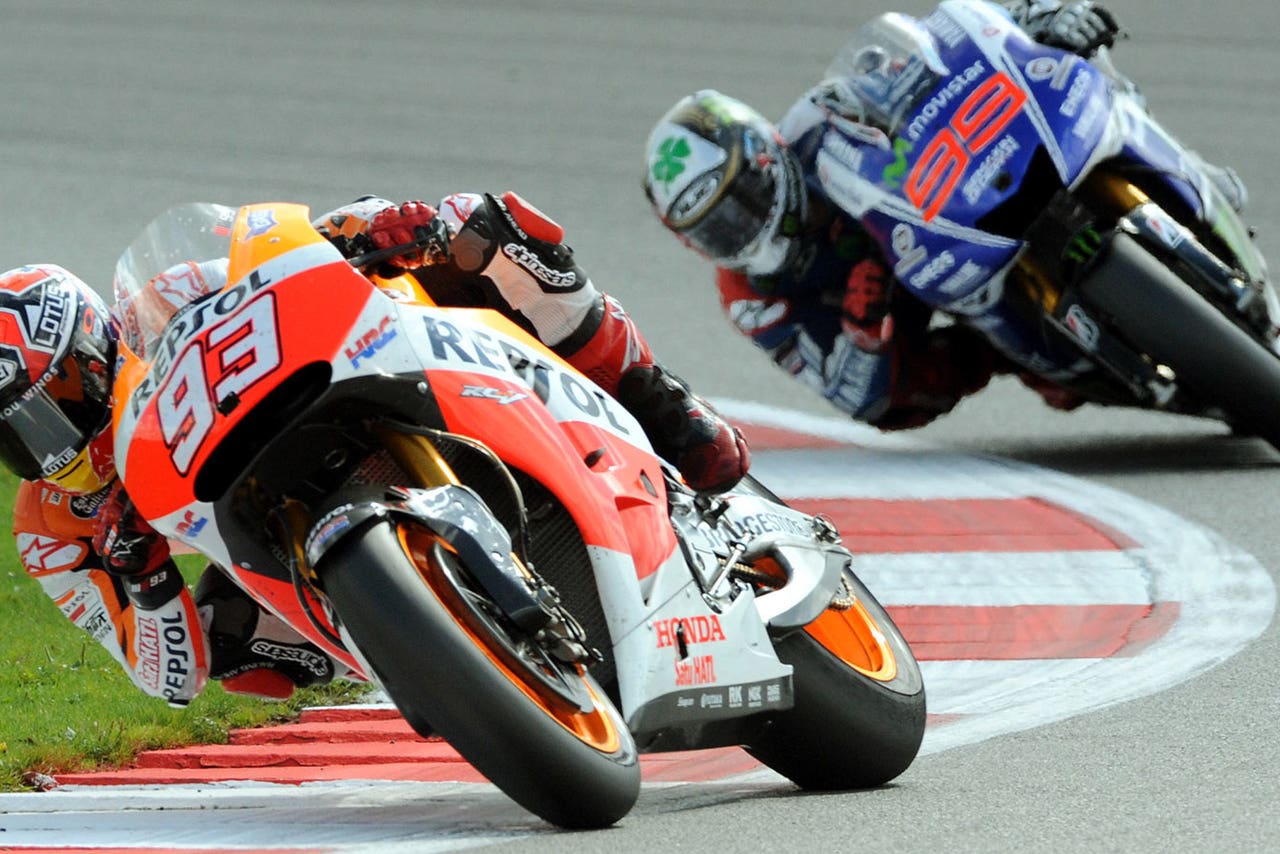 Marc Marquez returned to his winning ways with his 11th victory of the MotoGP season at Silverstone after a combative contest with fellow Spaniard Jorge Lorenzo.
The absorbing battle over the final five laps saw Marquez and Lorenzo briefly rub shoulders before Marquez dive-bombed under Lorenzo for his race winning move.
Lorenzo finished second with Valentino Rossi third after a tense last-lap fight against Dani Pedrosa. Ducati rider Andrea Dovizioso was an impressive fifth.
Marquez is the first rider to win 11 races in a season since Valentino Rossi in 2005. 
This win shows that last week's sub-par fourth place at Brno was an aberration.
Having won the opening ten races of the season, Marquez has now kick-started would could be another winning streak.
If the 21 year old wins just two of the remaining six races this season, for 13 victories, he will overtake Mick Doohan's all-time season record of 12 wins set in 1997.
Italian legend Giacomo Agostini won 11 races in the 1972 season.
For more than half the 20-lap race on the fast and bumpy Silverstone Circuit, Marquez tagged along in the slipstream of Yamaha rival Lorenzo.
With five laps to go Marquez engaged Lorenzo and the pair raced fast and close before Marquez's dynamic move at The Loop (Turn 14) that forced Lorenzo to lift his M1 and make room.
Marquez revels in close combat and was clearly overjoyed to not only beat his fierce Yamaha rival but put an end to any suggestion that his Brno defeat would make life easier for his rivals.
"It was a great battle, very tight but very nice to come back and win here," Marquez said.
"I didn't expect Jorge to be so strong in the race, he was pushing from the beginning and I tried to be careful with the tires but it was difficult because he was able to open a gap.
"So when I got in front for the final time I tried to open a gap, I remembered last year when he beat me here."
Lorenzo was the winner here a year ago, also in another tense battle with Marquez, but after a troubled weekend to find a fast setup he had no answer late in the race.
"On Friday I was losing 1.3s per lap to Marc so to finish only seven tenths behind in the race was something I didn't expect," Lorenzo said.
"I was not able to have the same comfortable pace as Marc, he was able to relax more and I was  struggling with my physical condition to keep the bike on two wheels .
"I lost so much time  when he touched me and I tried to catch him again but I struggled because I pushed too much at the beginning and also the rear tire was sliding a lot."
Brno winner Pedrosa, teammate to Marquez at Repsol Honda, was a lackluster fourth and 8.6s behind at Silverstone. He was unable to reproduce his Brno pace.
Marquez now has 288 points in the championship, 89 clear of Pedrosa on 199 points with Rossi third in the standings on 189 ahead of Lorenzo on 157 points.
Jorge Lorenzo secured third on the grid for the Hertz British Grand Prix, whilst his Movistar Yamaha MotoGP teammate Valentino Rossi will start sixth.
It was a difficult start to the weekend for Lorenzo, the Spanish rider struggling with the tires and the cooler English weather.
For Q2 the Majorcan used the soft front tire, improving his pace dramatically and allowing him to challenge for the front. A 2:01.175s put Lorenzo third, 0.346s behind Marc Marquez (Repsol Honda) in pole position. Andrea Dovizioso (Ducati Team) was just 0.035s ahead of the Yamaha rider, having taken advantage of the softer option Open tires.
Lorenzo has been the most successful MotoGP rider at Silverstone since Grand Prix racing returned in 2010, claiming three wins.
Teammate Valentino Rossi ended both FP3 and FP4 in fourth position, focusing on finding a strong rhythm for the race. The Italian was able to improve his lap time to a 2:01.550s in Q2, good enough for sixth. He did struggle for maximum grip, however.
Rossi is a consistent threat starting from the second row and will be looking to improve his position come the race. The Italian is yet to score a podium at Silverstone, having missed the race in 2010 after breaking his leg in Mugello.
Lorenzo said, "We're happy to be on the front row as yesterday's situation was very bad. The team and I worked hard on acceleration and on the bumps to improve. We still have some problems on the medium tire over the bumps. This track with the hard tire is not good for our Yamaha and I think we could be faster with the hard tire from Brno. With a good start we can be at the front."
Rossi added, "I'm a lot less worried about today. In both practices we were closer and fighting for the top. We made a good step over yesterday. I'm not satisfied with qualifying, I could have done better I think. Anyway, the second row isn't a disaster. We have to work on braking and corner entry tomorrow."
**********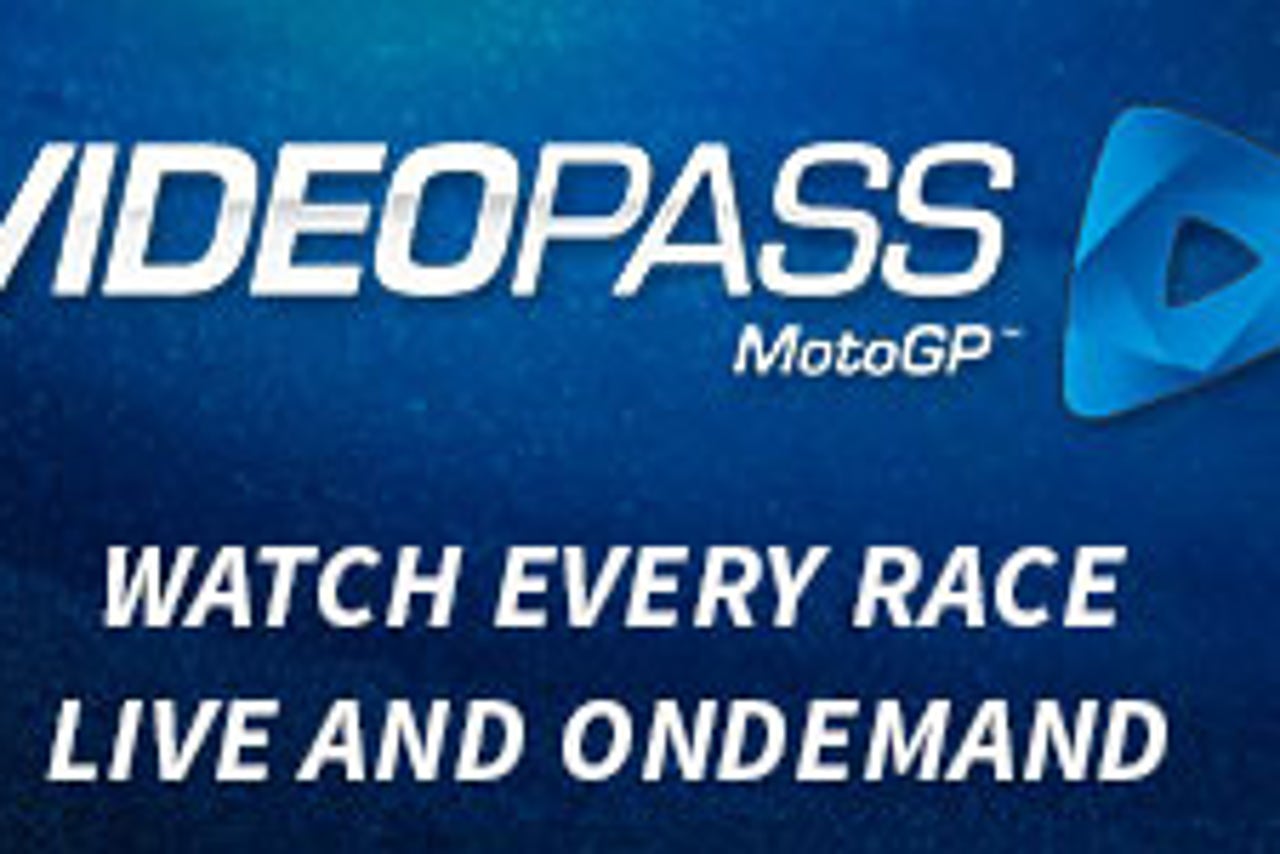 Want to take your MotoGP viewing experience to the next level?
The MotoGP Videopass allows you to watch all three MotoGP categories live and OnDemand from the comfort of your own home or on the go via your tablet or preferred mobile device. In addition, you can enjoy more than 22,000 videos from 1992 to the present day including full races, interviews, summaries, reports and much more.
Click here to access MotoGP's Videopass for half the regular price for the rest of 2014.
---