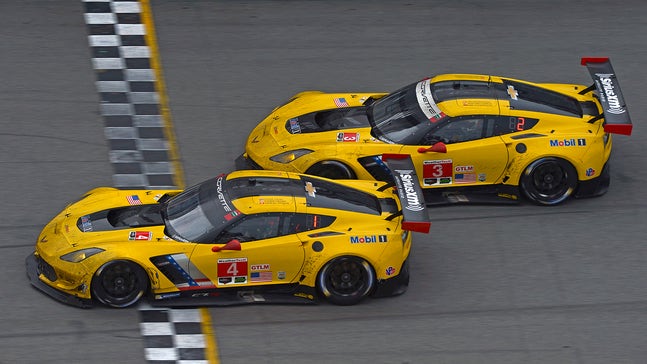 Corvette Racing program manager reflects on Rolex 24 finish
Published
Feb. 23, 2016 4:54 p.m. ET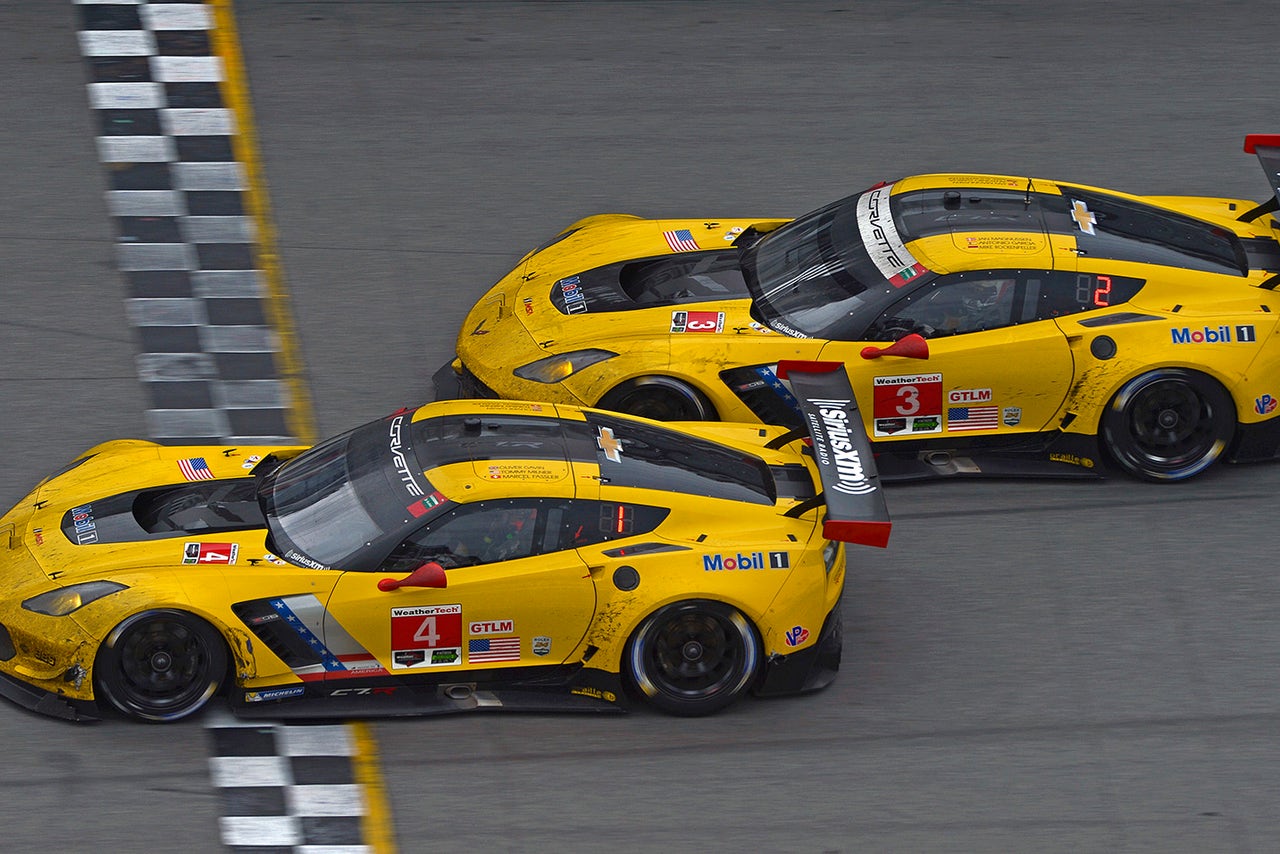 Corvette Racing program manager Doug Fehan has proclaimed last month's 1-2 photo finish in the Rolex 24 at Daytona as one of the team's greatest finishes of all-time.
Oliver Gavin edged out the sister No. 3 Corvette C7.R of Antonio Garcia by a mere 0.034 seconds at the line to claim GT Le Mans class honors for he and co-drivers Tommy Milner and Marcel Fassler, in a race that saw the two Corvettes battle tooth-and-nail in the final 15 minutes.
"That race and that finish has carved out it's own identity," Fehan told Sportscar365. "That will never be repeated, certainly in my lifetime.
"It has taken a very special place in every team member's minds and hearts, as well as the fans, who were just ebullient in the finish. You look at some of the terms online. [People were saying it] was the greatest race finish they've ever seen.
"This is something that won't be duplicated by that and just for that it takes a special place in Corvette Racing history."
Fehan, who gave the order to allow both Gavin and Garcia fight for the win, said he had the full trust in both drivers to bring the cars back in one piece.
"The demonstration that those two drivers put on," he said. "After we hammered those vehicles for 24 hours and to see them fully capable of turning fastest laps of the race at the end of that thrashing, it speaks volumes to the design and robustness of the vehicle, as well as the crew.
"It also comes right down to your truest of your drivers and the professionalism that they demonstrated right there. That's what makes it one of the greatest finishes of all-time for us."
While the Pratt & Miller squad are still flying high after going back-to-back at Daytona, work has continued towards the remainder of the IMSA WeatherTech SportsCar Championship season.
The team is fresh off an encouraging private test at Sebring, which saw the pair of upgraded Corvette C7.Rs put through their paces.
"The test went very, very well," Fehan said. "We were able to validate a lot of things we were looking for. Sebring is very unique in the pressures it puts on the mechanical part of the package. There's nothing that brutalizes a car more than 12 hours at Sebring.
"You're always concerned about that but looking at what we put together for our anticipated aero package was, the simulations we run matched up what our capabilities were. We're waiting for the final BoP adjustments from Daytona.
"We know we have a pretty good chance at winning when the BoP is correct. Sebring will be no different.
"Yes, we want to win. But when you look at the level of competition that's out there. The only thing you can do is be fully prepared as you can be. And that's where we are."
And while some of the new GTLM cars, such as the Ford GT and BMW M6 GTLM, struggled with reliability woes at Daytona, Fehan is not expecting that to be the case next month.
"I can tell you the level of skill the other teams have from a manpower, engineering and design standpoint… Anything they struggled with at Daytona, and I don't care if it's BMW or Ford, all those things are easily fixable with the talent they have attached to those programs," Fehan said.
"We're not sitting back thinking it will be three or four races until they get that fixed. I can pretty much sit here and tell you that I'd be very surprised to not see every car in the GTLM class finish the Twelve Hours of Sebring. That's how good the competition is."
Click HERE for more sports car racing news and features
---