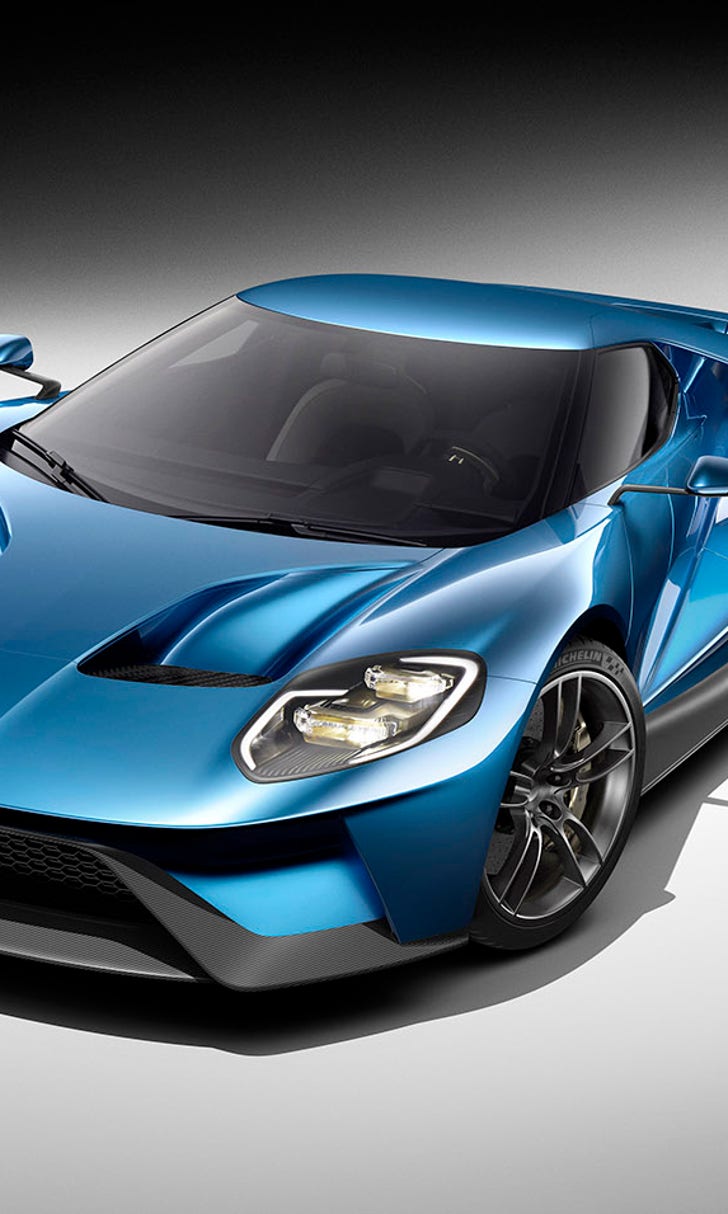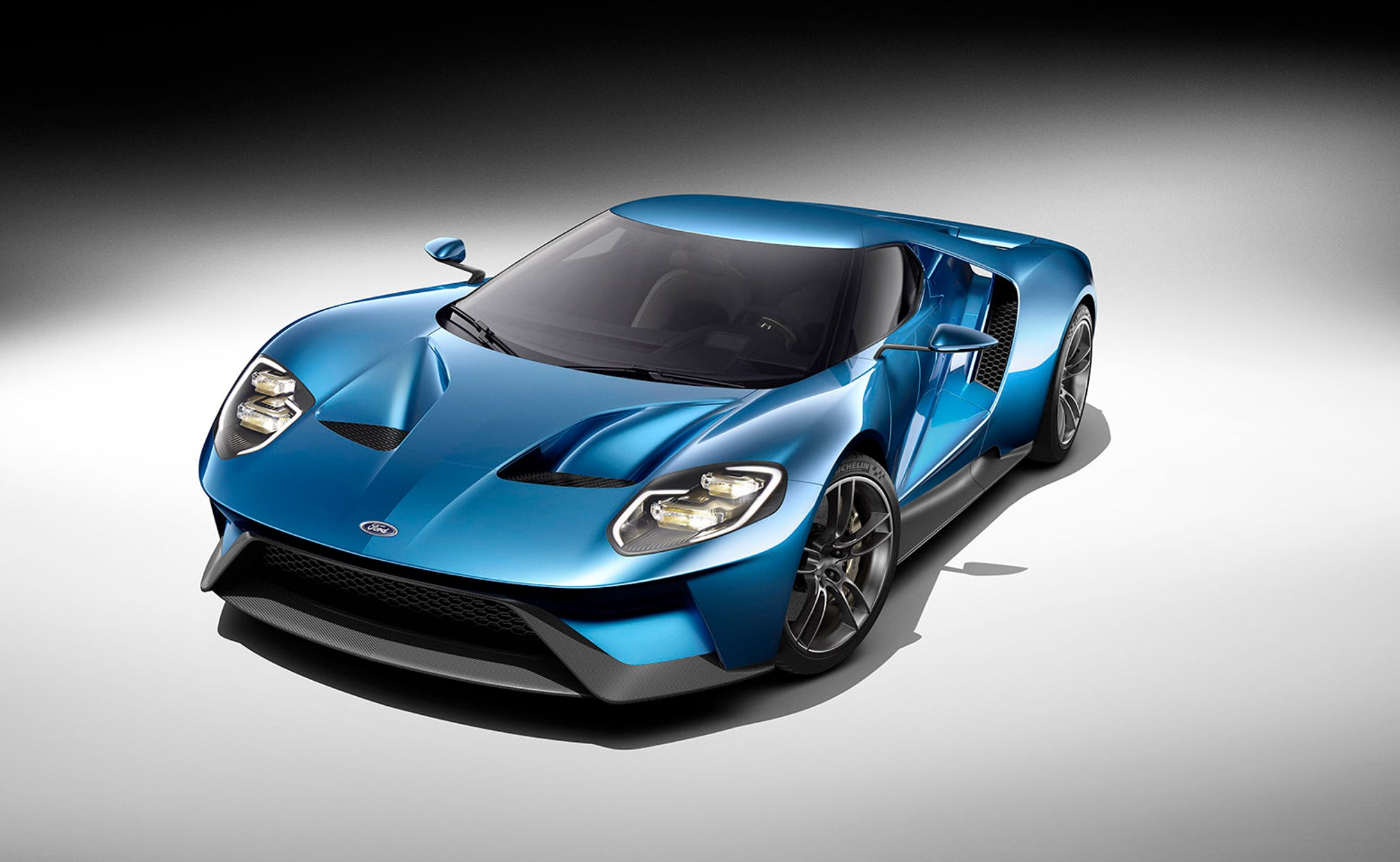 Cool car of the day: 2017 Ford GT
BY Tom Jensen • January 12, 2015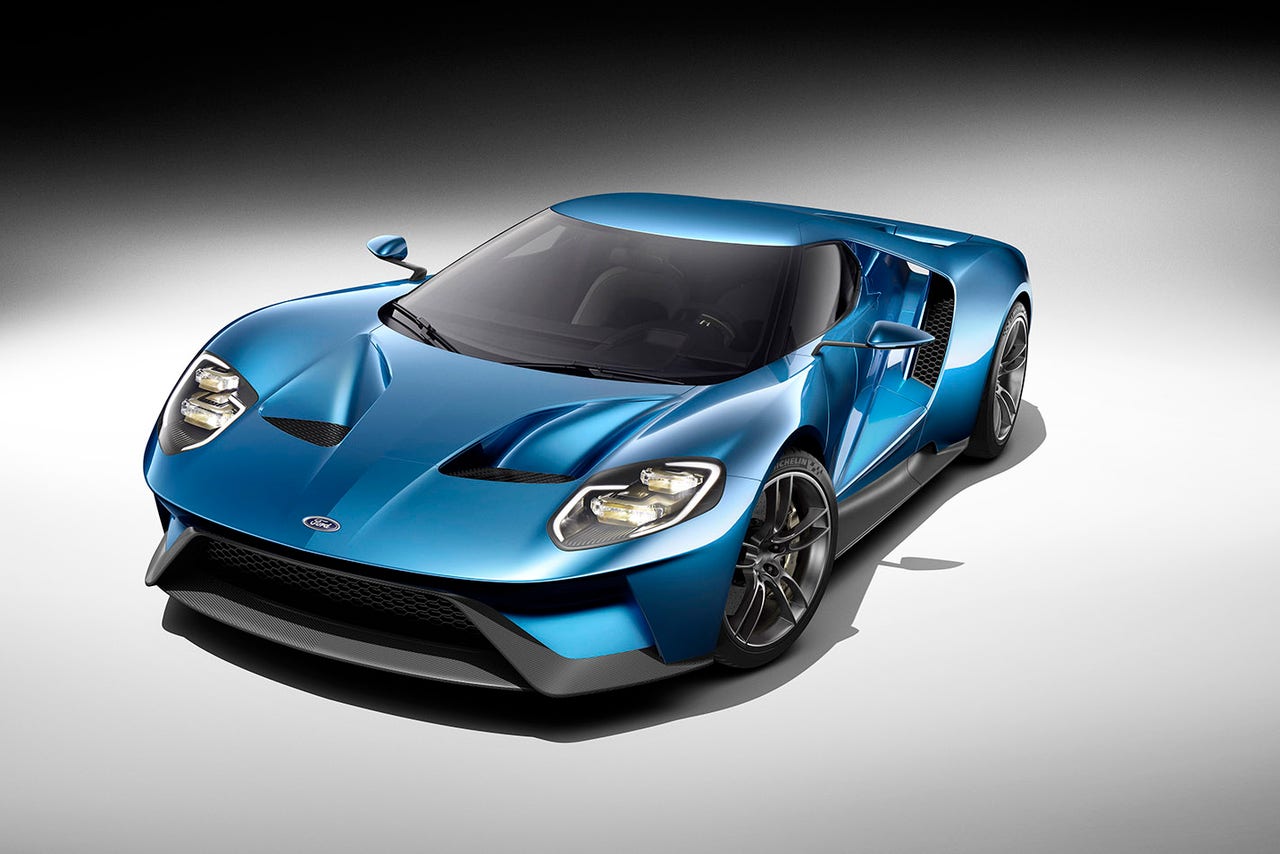 Ford Motor Co. on Monday fired the first major shot in the North American International Auto Show in Detroit, and it was a huge one: Next year, the automaker will begin production of the next-generation Ford GT, a 600+ horsepower, lightweight supercar that promises spectacular performance and stunning looks to boot.
The new Ford GT will be powered by a twin-turbocharged Ford EcoBoost V6 engine that the automaker says will produce "more than 600 horsepower."
Described as an "ultra-high-performance supercar," and "Ford's most extreme 
offering," the GT will go on sale in select global markets late next year to celebrate  the 50th anniversary of Ford GT race cars placing 1-2-3 at the 1966 24 Hours of Le Mans. 

"As we at Ford drive innovation into every part of our business, it's worth remembering that our first innovation as a company was not in a laboratory, but on the racetrack," said Mark Fields, Ford president and chief executive officer, in a statement released by the company. "We are passionate about innovation through performance and creating vehicles that make people's hearts pound." 

The all-new GT supercar is rear-wheel drive, with a mid-mounted engine. Although final specs have not been released, Ford promises the GT will be extremely lightweight, thanks to extensive use of carbon fiber and aluminum. "With the broad application of structural carbon fiber elements, the GT will exhibit one of the best power-to-weight ratios of any production car," Ford's release stated.
"The GT is the ultimate execution of an enthusiast supercar," said Raj Nair, Ford group vice president, Global Product Development. "GT includes innovations and technologies that can be applied broadly across Ford's future product portfolio – another proof point that Ford continues raising the performance bar while ultimately improving vehicles for all of our customers."
Also standard is an active rear spoiler "keyed to both speed and driver input, reactively deploying and adjusting its height and/or pitch angle depending on conditions."
Chassis features include an active racing-style torsion bar and pushrod suspension, with adjustable ride height. The 20-inch wheels feature Michelin Pilot Super Sport Cup 2 tires with a rubber compound and structure designed specifically for the Ford GT. Multi-spoke wheels and carbon-ceramic brake discs are standard at all four corners.
The interior is equally trick, with Formula One-style steering wheel "that integrates all necessary driver controls, creating a stalkless steering column that allows uncluttered access to the transmission paddle-shift controls. A fully digital and configurable instrument cluster provides a wealth of driver-focused data. The display is configurable for multiple driving environments and different driving modes."
No word yet on price of final specifications and capabilities for this beast, but it sounds like a home run for Ford and the fortunate few who end up owning one of these supercars. Can't wait for the real thing to get here.
---