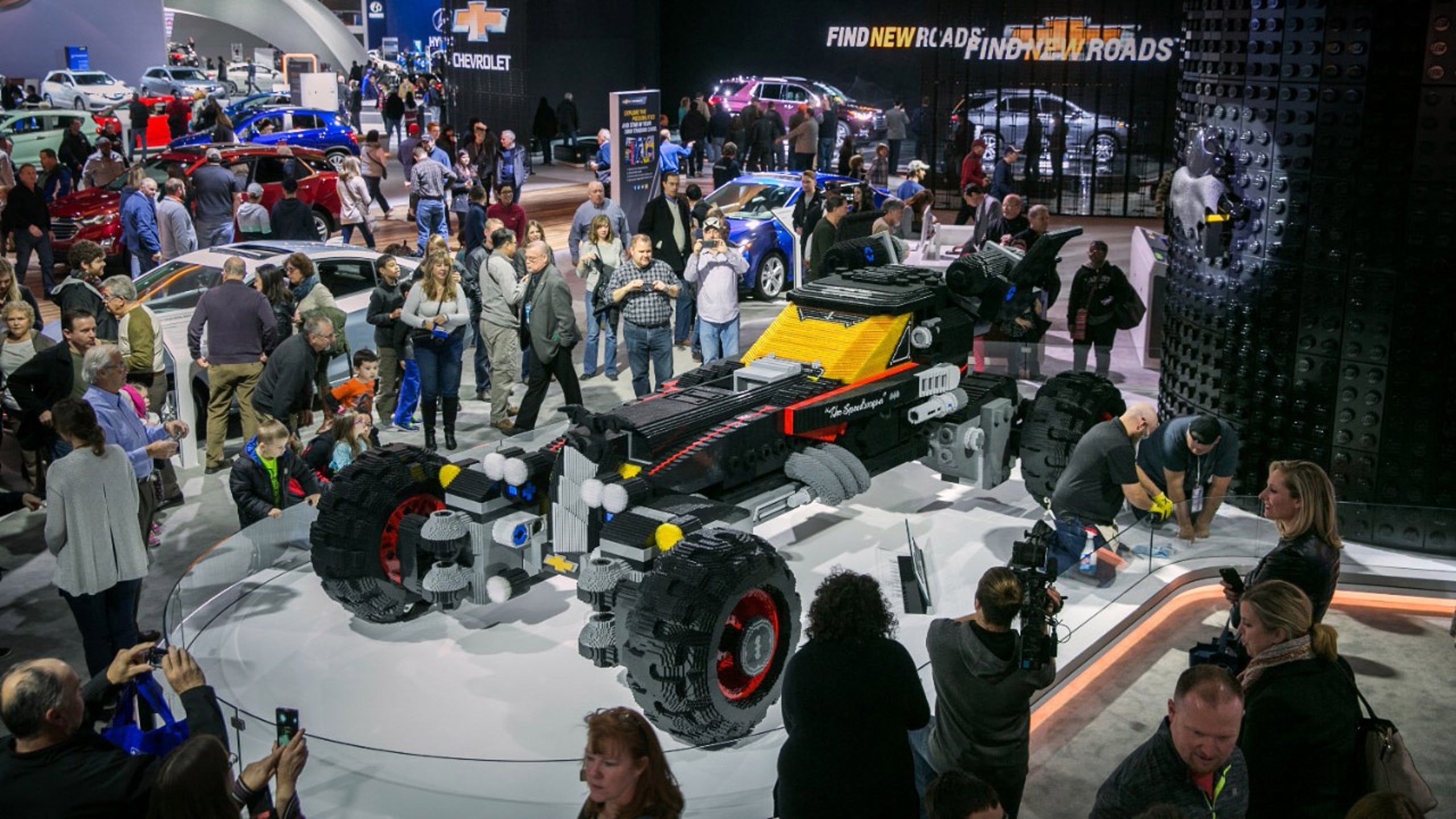 Chevrolet reveals full-size LEGO Batmobile
BY Samuel Reiman • January 14, 2017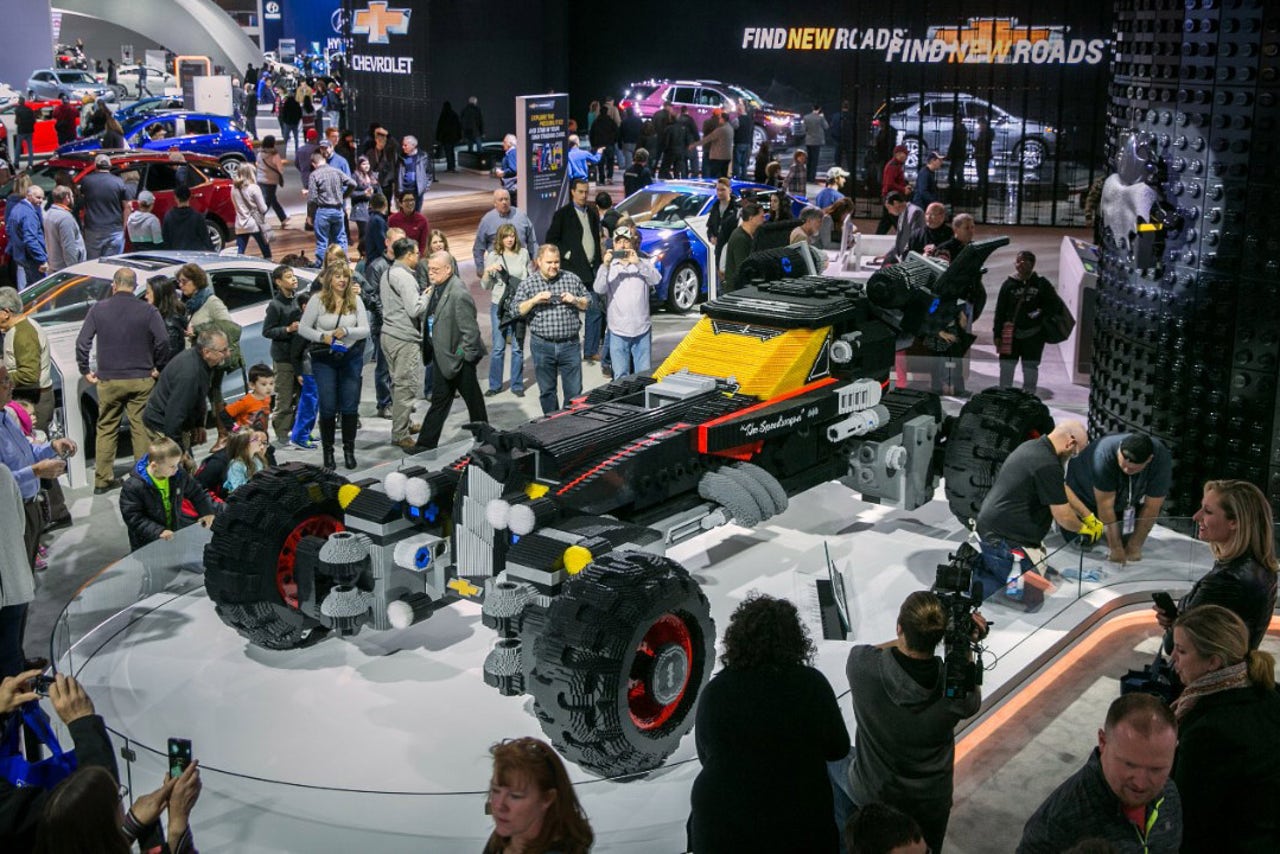 The latest Batmobile is built out of 344,187 bricks.

Chevrolet and LEGO® partnered to build the vehicle, which is inspired by Batman's Speedwagon from the upcoming Warner Bros. animated film "The LEGO® Batman Movie."

Unveiled by children from Detroit's Cody Rouge community at the North American International Auto Show Saturday morning, the latest Batmobile measures 17 feet long, 6.92 feet high and 9.25 feet wide.

Each tire weighs just over 100 lbs. while an aluminum interior frame, weighing 282.5 lbs., helps bring the vehicle's total weight up to 1,695.5 lbs.

The vehicle also features Chevrolet's latest connectivity technologies, including hands-free calling, phone integration through Apple CarPlay and Android Auto and a built-in 4G LTE Wi-Fi connection, which should all help make Batman's job a little bit easier.

All in all, it took 222 hours to design and 1,833 hours to build.

"To work on the LEGO Batmobile with Warner Bros. is an absolute thrill for us at Chevy," said Paul Edwards, U.S. vice president of Chevrolet marketing. "Many of the themes in 'The LEGO Batman Movie', like imagination, family and community, align perfectly with our Chevy brand values and add to the value of the partnership."

https://www.youtube.com/watch?v=Ezm-VUI4PpA

"The LEGO Batman Movie" hits theaters on Feb. 10, 2017. Visit Chevrolet.com to learn more.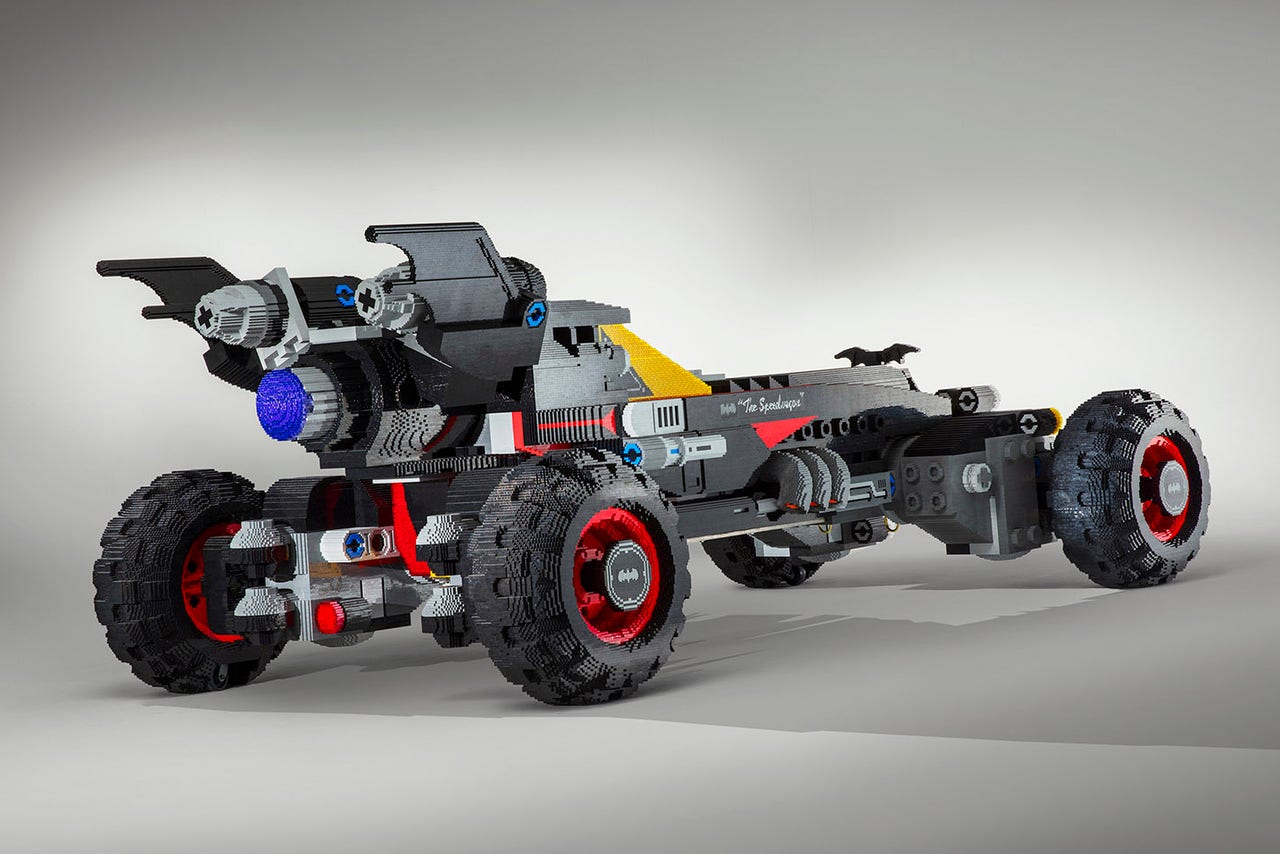 ---