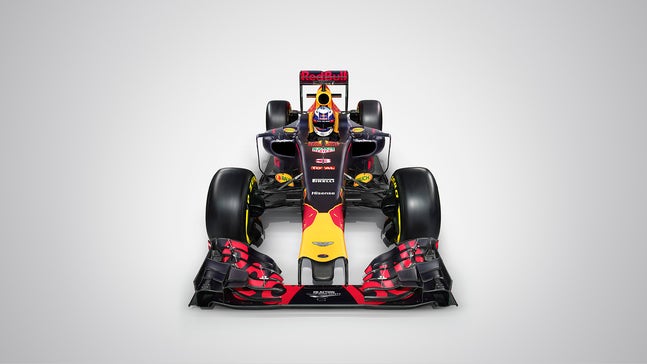 Aston Martin and Red Bull Racing are designing a new hypercar
Published
Mar. 17, 2016 9:46 a.m. ET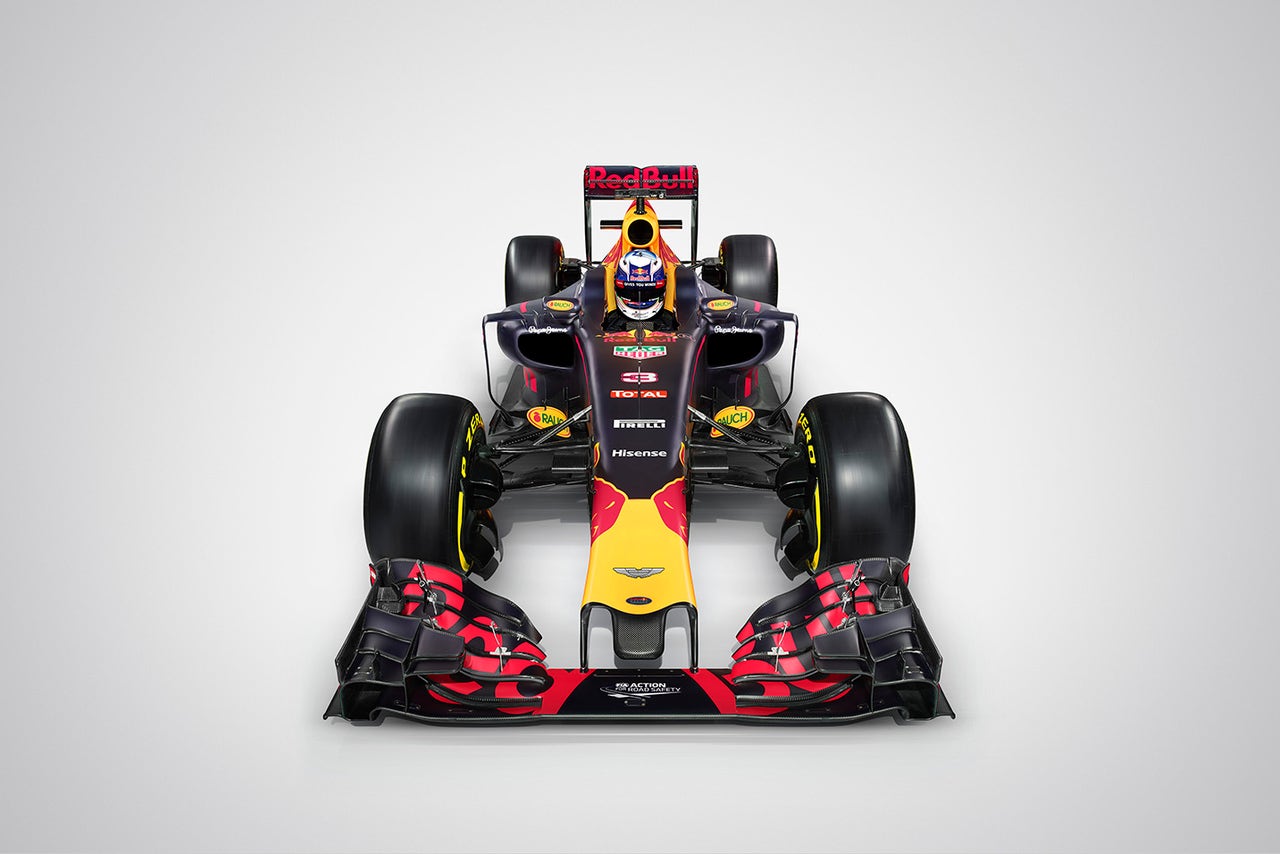 Red Bull Racing chief technical officer Adrian Newey is to design a new hypercar for Aston Martin, and the sportscar maker's logo will appear on nose and sidepods of the Red Bull RB12 F1 car.
Codenamed Project AM-RB 001, the mid-engined hypercar is a collaboration between Newey and Aston's Chief Creative Officer, Marek Reichman. The associated sponsorship deal brings the Aston Martin name back to Grand Prix racing for the first time since 1959-'60.
Aston brand was first associated with Red Bull Racing last summer, when the option of the team running Mercedes power units in 2016, possibly with Aston branding, was discussed. The deal didn't happen and Aston's focus then switched to potential sponsorship of other teams, notably Williams and Force India. Discussions with Force India stalled over the winter, although the team management had indicated until recently that it was hopeful of still doing a deal in the future.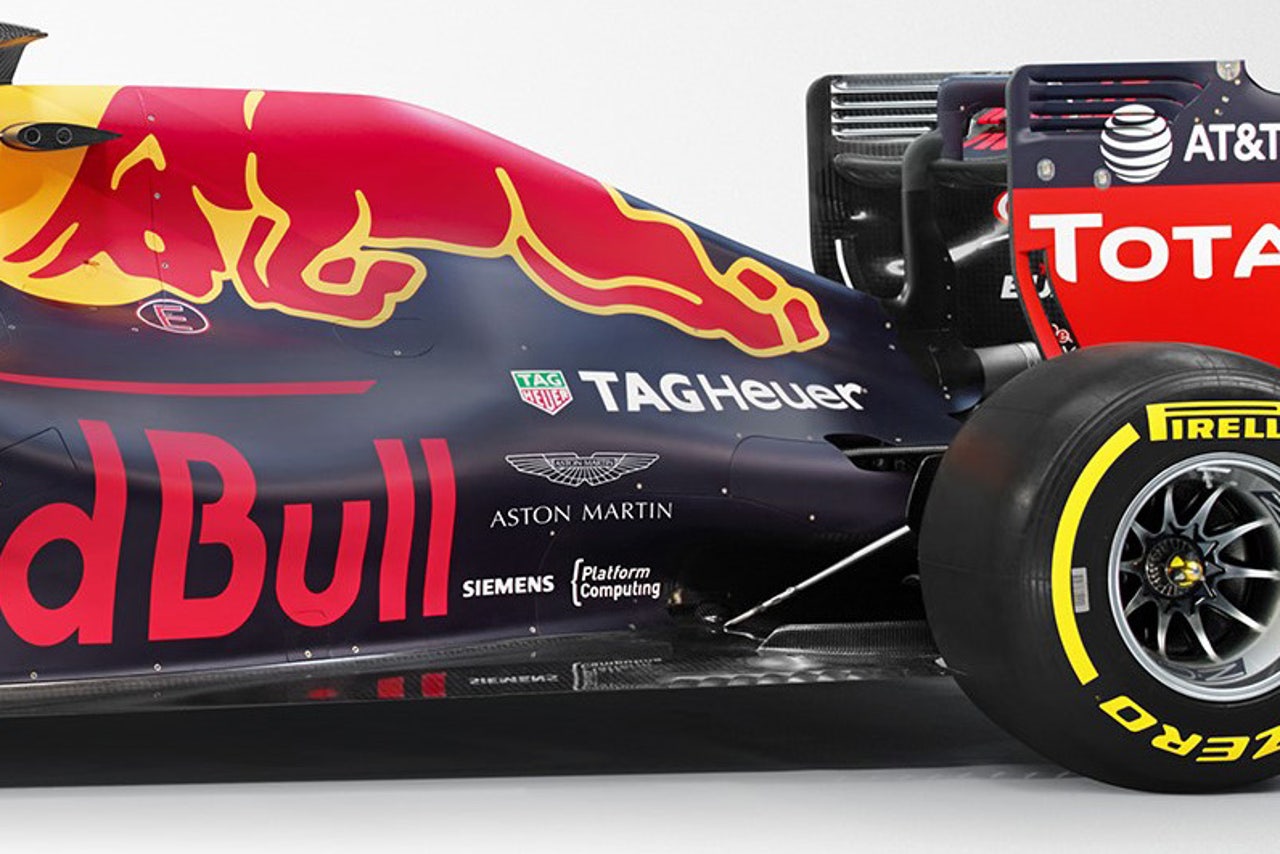 Aston Martin's logo sported on the Red Bull Racing F1 car.
However, Aston and RBR had continued to talk, helped along by the fact that both Aston CEO Andy Palmer and marketing boss Simon Sproule were involved with an earlier RBR partnership when they were working at Infiniti.
Aston says that the new car will combine "the strongest elements of Red Bull Racing, Red Bull Advanced Technologies and Aston Martin, this new Innovation Partnership unites the world's best aerodynamicists, composite experts and manufacturing masters." It is likely to feature a V12 engine and utilize KERS. Just 100 examples will be made. Palmer claims that it will be faster than an F1 car around Silverstone.
"Formula One offers the ultimate global stage to build wider awareness of the Aston Martin brand," said Palmer. "However, this partnership will deliver even more than that when the hypercar that Aston Martin and Adrian Newey are in the process of developing hits the road.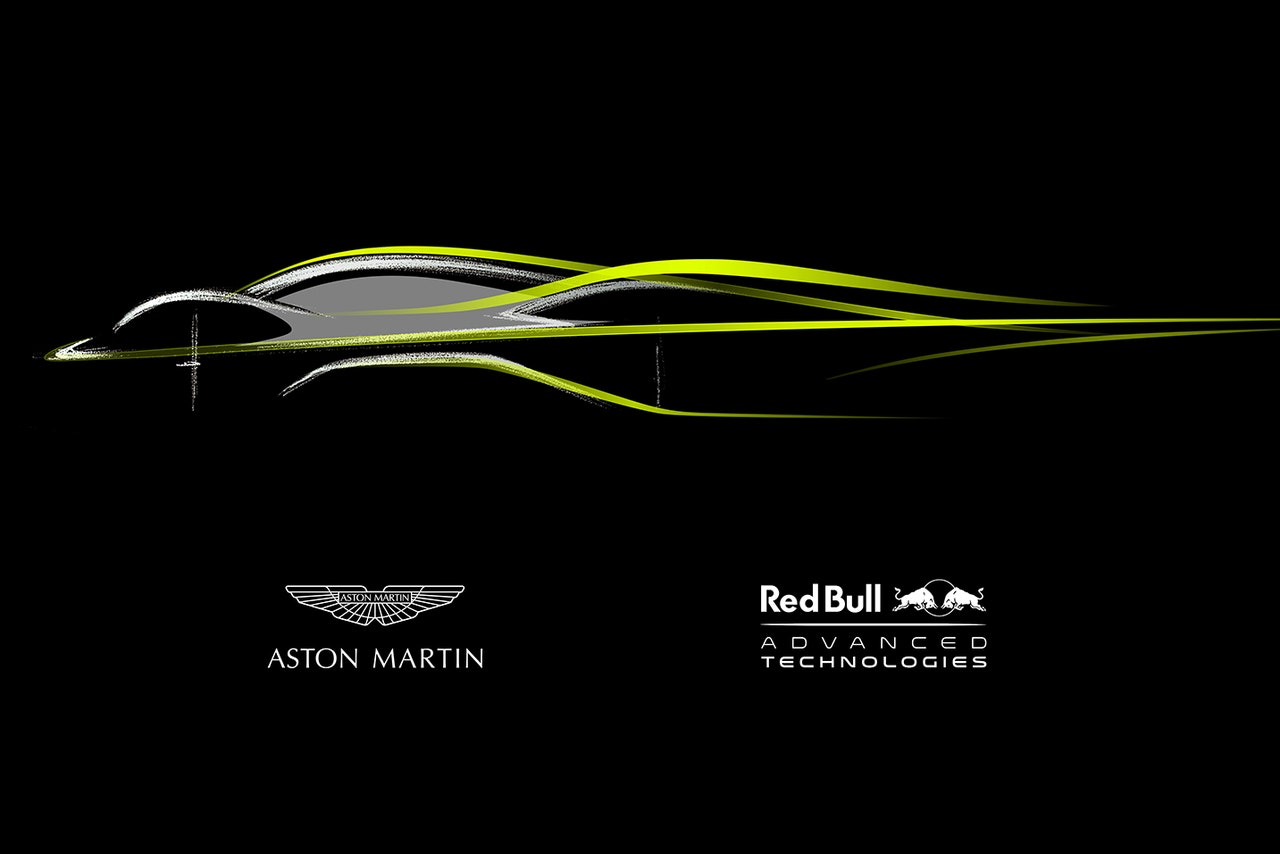 The logo for the new project.
"Between Q by Aston Martin Advanced, Red Bull Advanced Technologies and project partner AF Racing AG, we are going to create a car that will excite and stir the imaginations of the car designers of the future and a global audience of sports car enthusiasts. These are exciting times for Aston Martin, and arriving hot on the heels of our DB11 launch earlier this month, this new partnership underlines that our brand really is racing again."
Newey admits that the project fulfils a lifetime's ambition.
"From the age of six I have had two goals in life – to be involved in the design of racing cars, and to be involved in the design of a super car." Newey commented. "Whilst the former ambition went on to form my career to date, the latter has always bubbled away, resulting in countless sketches and doodles over the years. The opportunity to now develop and realize those ideas whilst working with Marek and his colleagues from Aston Martin is tremendously exciting. It allows us to translate the technology we have developed in F1 into a new arena."
"This is a very exciting project for everyone at Red Bull Racing," said team boss Christian Horner. "Through this Innovation Partnership the iconic Aston Martin logo will return to Grand Prix racing for the first time since 1960, and Red Bull Advanced Technologies, led by Adrian, will be using Formula One DNA to produce the ultimate of all road cars. It's an incredible project and also realizes a dream and vision long held by Adrian to design a road car. We are very much looking forward to what I'm certain will be a successful partnership."
Click HERE for more F1 news and features
---