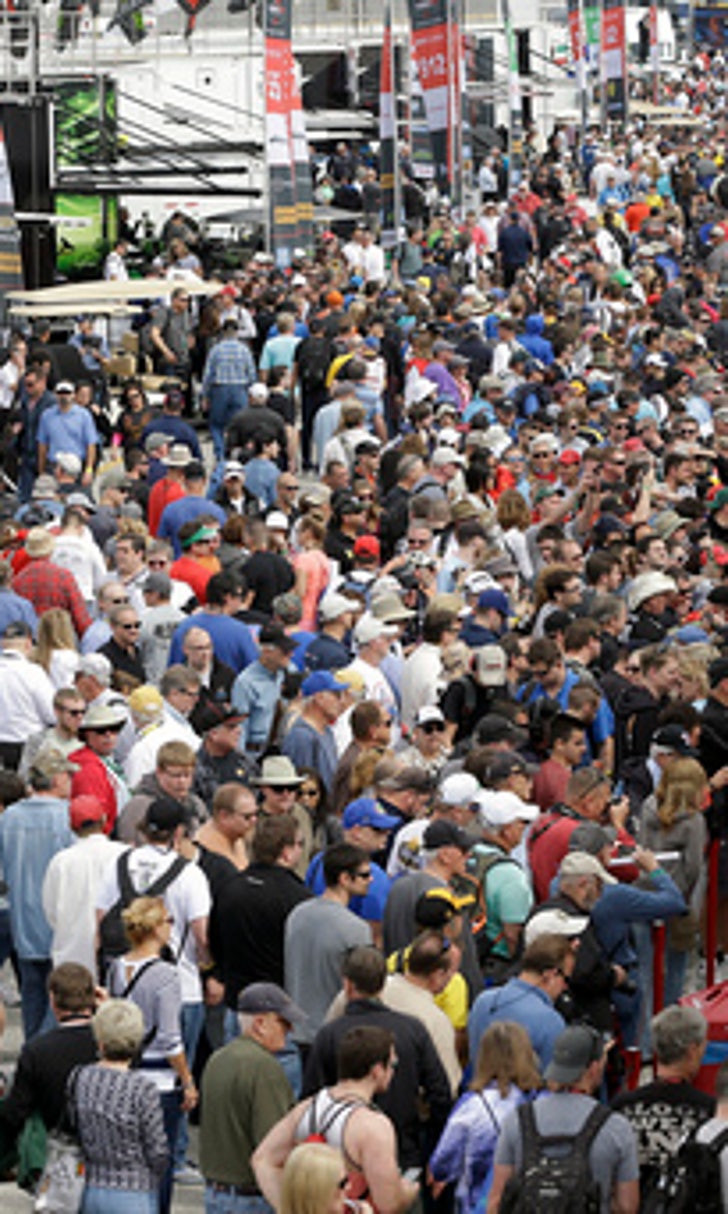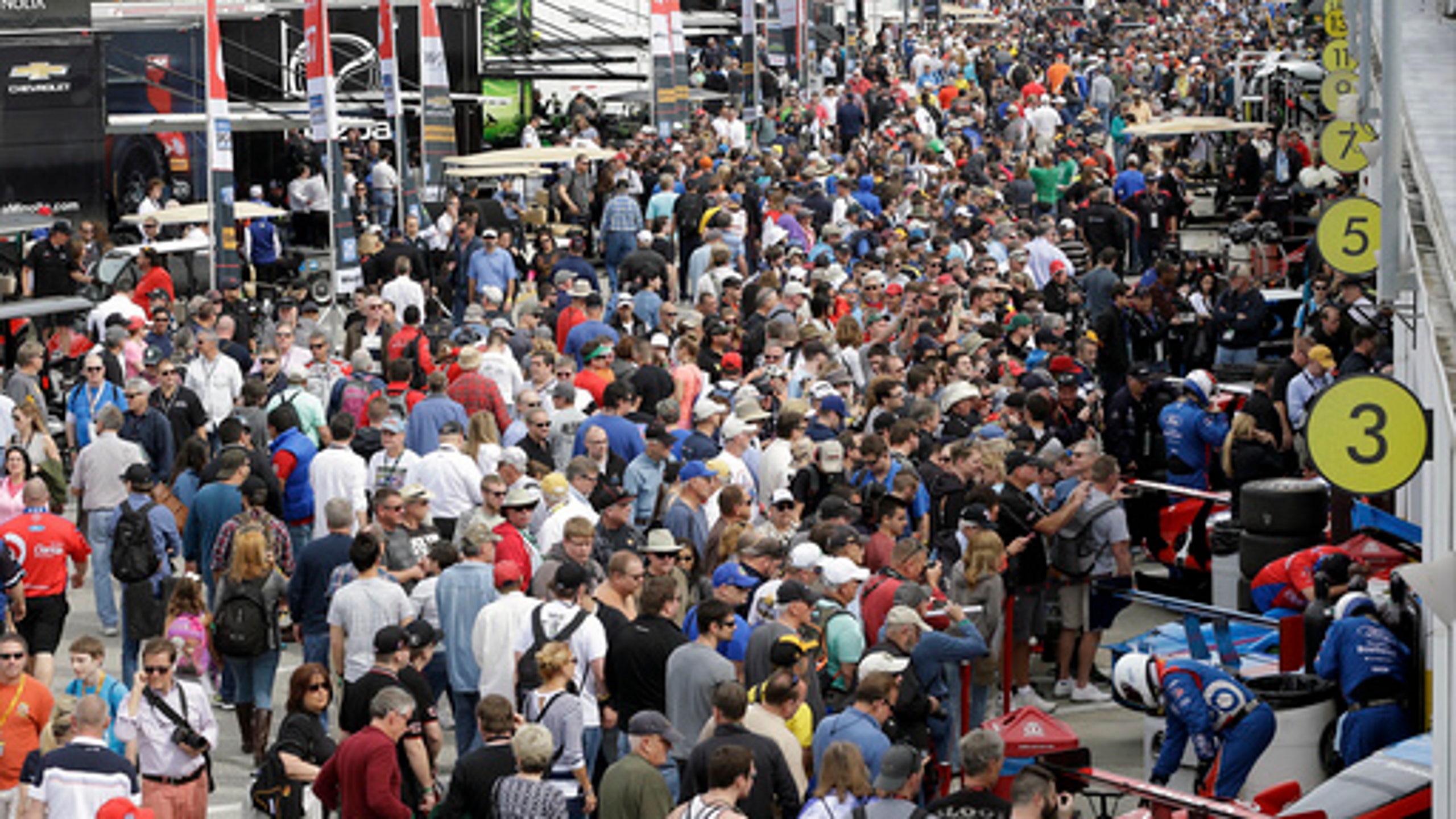 Allmendinger begins Rolex 24 thinking about late teammate
BY foxsports • January 30, 2016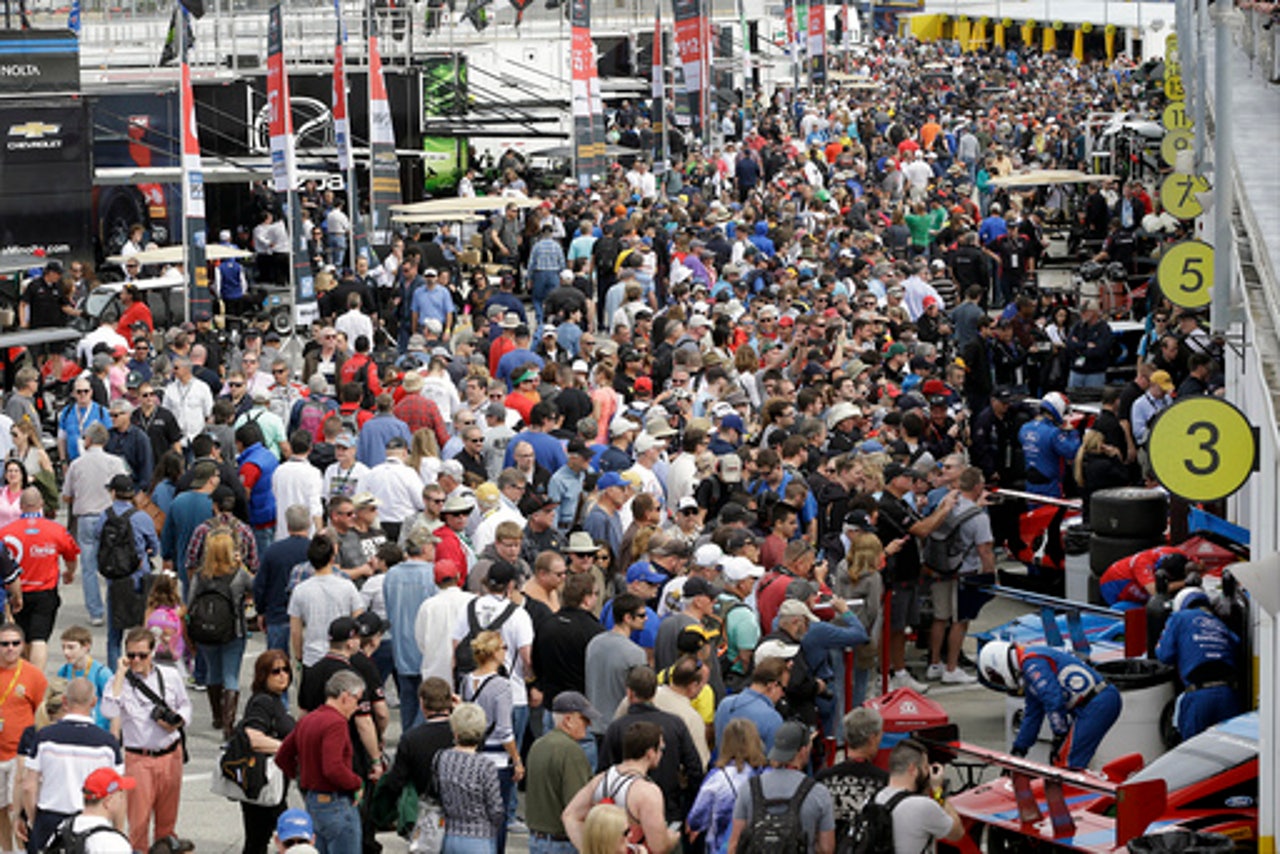 DAYTONA BEACH, Fla. (AP) AJ Allmendinger woke up Saturday thinking about late teammate Justin Wilson.
It was a somber start to race day.
But if things go well for Allmendinger and his Michael Shank Racing teammates over the final hours in the Rolex 24 at Daytona, the mood will change significantly.
''He's up there guiding us along, and I know if we win this race, he'll be a big part of it and we'll definitely celebrate big in his honor,'' Allmendinger said Saturday night after his taking the No. 60 Shank entry to the lead in the twice-around-the-clock endurance event.
Wilson was killed in August after a piece of debris struck him in the head during an IndyCar race at Pocono Raceway. Wilson was a huge part of Shank's organization, was on the winning 2012 team at Daytona and was close friends with Allmendinger.
''I had done pretty well with this leading up to this, just thinking of the good times and smiling,'' Allmendinger said. ''But waking up this morning and knowing he's not here ... you think about all the great times and I kind of look at it, we had a lot of quality time. We didn't get the quantity we wanted with him, but the time we had with him was pretty special.''
As subdued as Allmendinger's day was early, he had a much lighter moment late.
After a shorter stint than usual Saturday, Allmendinger was glad to hear Shank call for an early driver change. Oswaldo Negri Jr. replaced him.
''Honestly, I had to pee really bad,'' he said. ''I didn't want to pee in the car for Ozz. That's a messed-up teammate, especially early in the race. I was pretty happy they said driver change. When they said driver change, I was OK with it because I really had to pee.''
Earlier in the day, Katherine Legge became the first woman to lead the Rolex in the 54-year history of the event.
Legge led twice for 27 laps in the opening stint in the DeltaWing entry at Daytona International Speedway. It was a surprising development considering the struggles DeltaWing has had since its 2014 launch.
But it was not to be as Andy Meyrick crashed into a stalled car on the track to end its chances at a win. The team said it had lost radio communication with Meyrick on the lap he hit the Starworks Motorsport entry.
Legge had been hopeful after her stint that this would be the year the DeltaWing made its mark.
''We have a great car but with a great car comes a lot of pressure,'' she said. ''We're more reliable than we've ever been and we've changed all the components. It's going to be luck, it's going to be attrition, it's going to be whether anyone drives into us, the normal stuff. But I think we're a lot closer to being there.''
Legge was barely out of the car when trouble hit. Chris Cumming stalled the Starworks car and Meyrick plowed into him before the DeltaWing ricocheted into a tire barrier.
Cumming was treated and released from the infield care center, but IMSA officials said he was not cleared to resume racing.
The race had a rough launch for Chip Ganassi's new two-car GT program as both entries had early problems. Ryan Briscoe was plagued with a broken gear box just eight laps into the race. He had to take the Ford to the garage for repairs.
Meanwhile, Joey Hand seemed to have an electrical issue that was eventually resolved. But after Hand turned the car over to Sebastien Bourdais, it suffered a gear box problem that sent Bourdais to the garage.
It was ill-timed misfortune for the new Ford program. Team owner Ganassi had said Friday that the cars had been heavily tested during the offseason with almost no issues and he worried that the problems would crop up on race day.
''I know he had said that he was afraid we hadn't had too many issues, and I guess he was right,'' Briscoe said. ''The car has been running so well in testing, we've been logging a lot of miles and it's been awesome. Now it's catching a few surprises and we'll learn from them.''
Then trouble hit Ganassi's ''star car,'' which is the defending race champion. Jamie McMurray was behind the wheel when he was spun by another car, and it dropped the team to ninth in the running order. But that car eventually cycled back to the lead during Tony Kanaan's stint.
This is the final race for Ganassi's Prototype program as he shifts his focus to the two new GTs. It's part of Ford's return to Le Mans on the 50th anniversary of the manufacturer going 1-2-3 in the prestigious race. Ganassi's GT entries are the cornerstone of Ford's return.
Meanwhile, Jordan Taylor had a trouble-free stint for Wayne Taylor Racing, which worried Taylor was not healthy enough to be productive in the race. Taylor has been battling a pair of infections for more than two weeks, and the team brought in Rubens Barrichello at the 11th hour as a contingency plan.
''I felt fine,'' Taylor said. ''Obviously it will be a bigger worry to see how I feel over a longer run because I only had five laps of practice. I felt normal in the car and just happy to do a full stint and do my part in the car.''
---