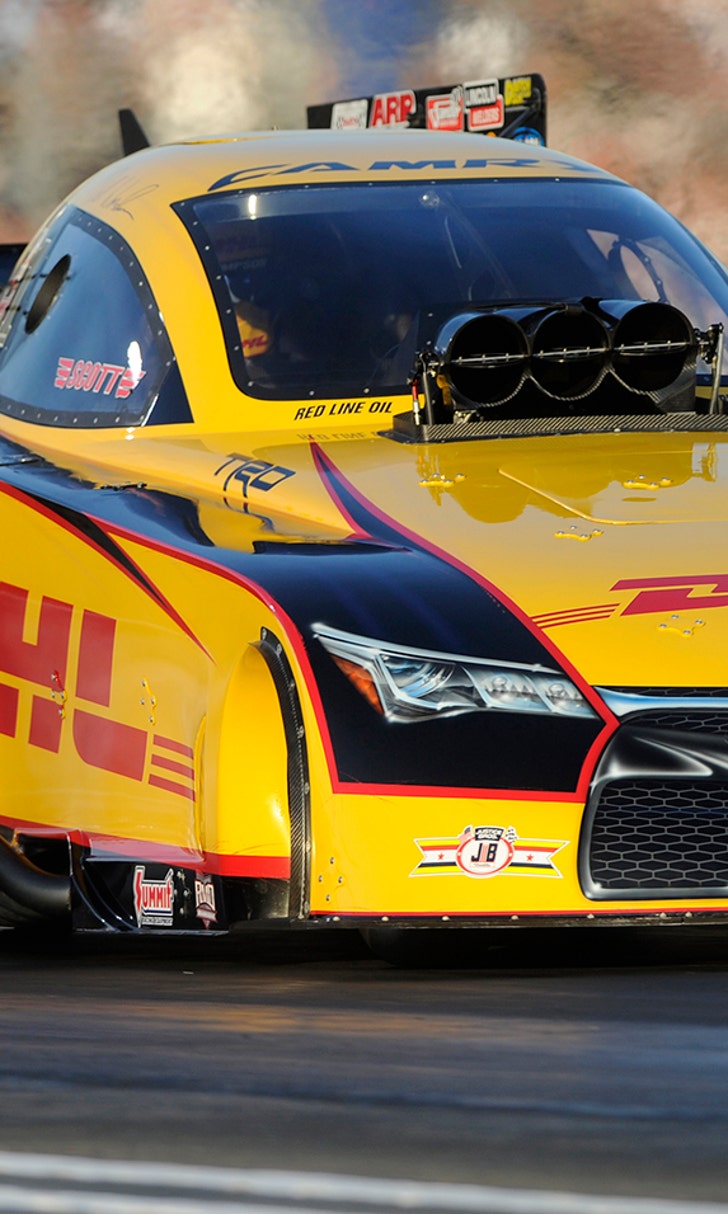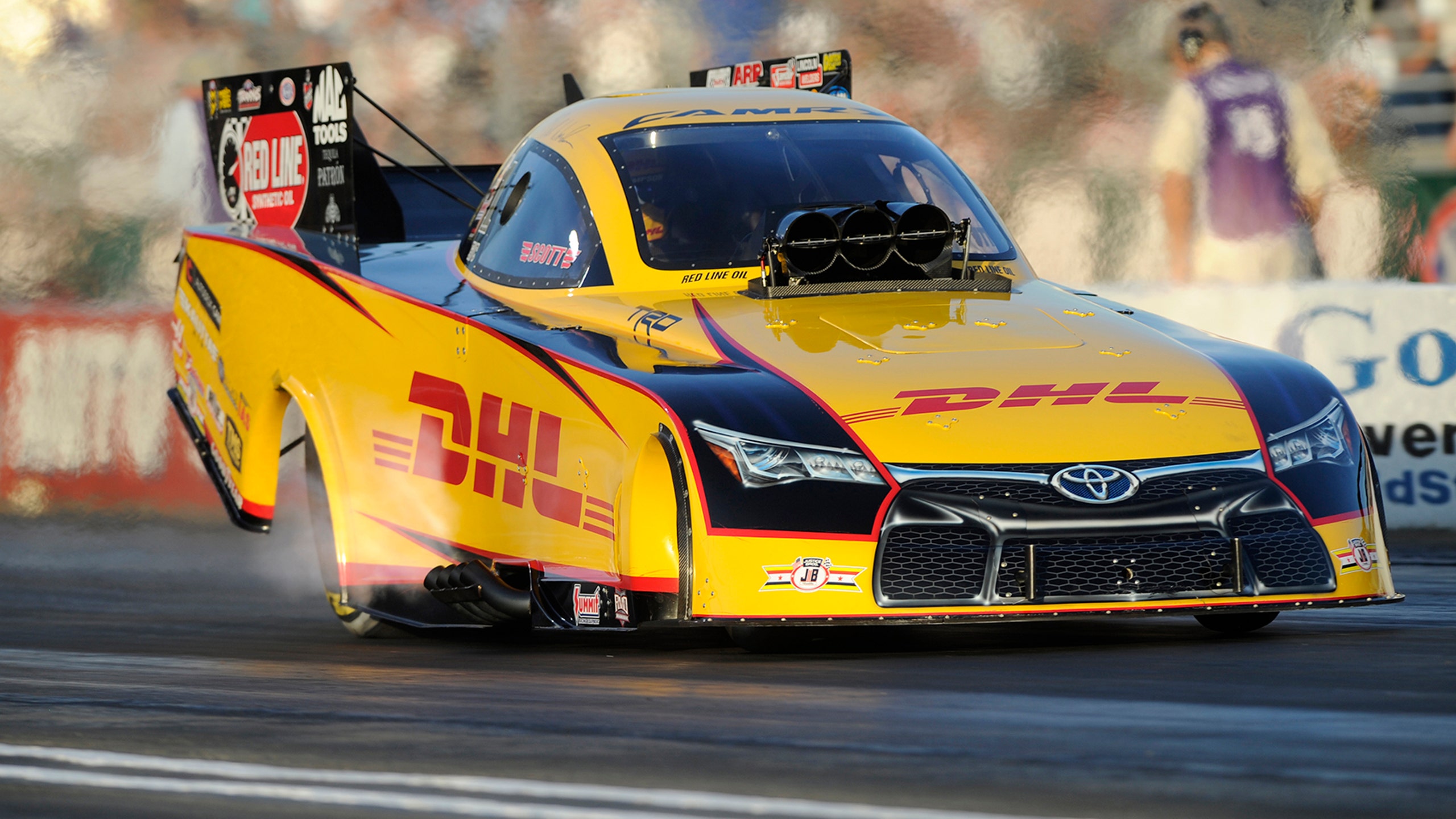 25 years on, Del Worsham reflects on beginnings of NHRA career
BY foxsports • June 10, 2016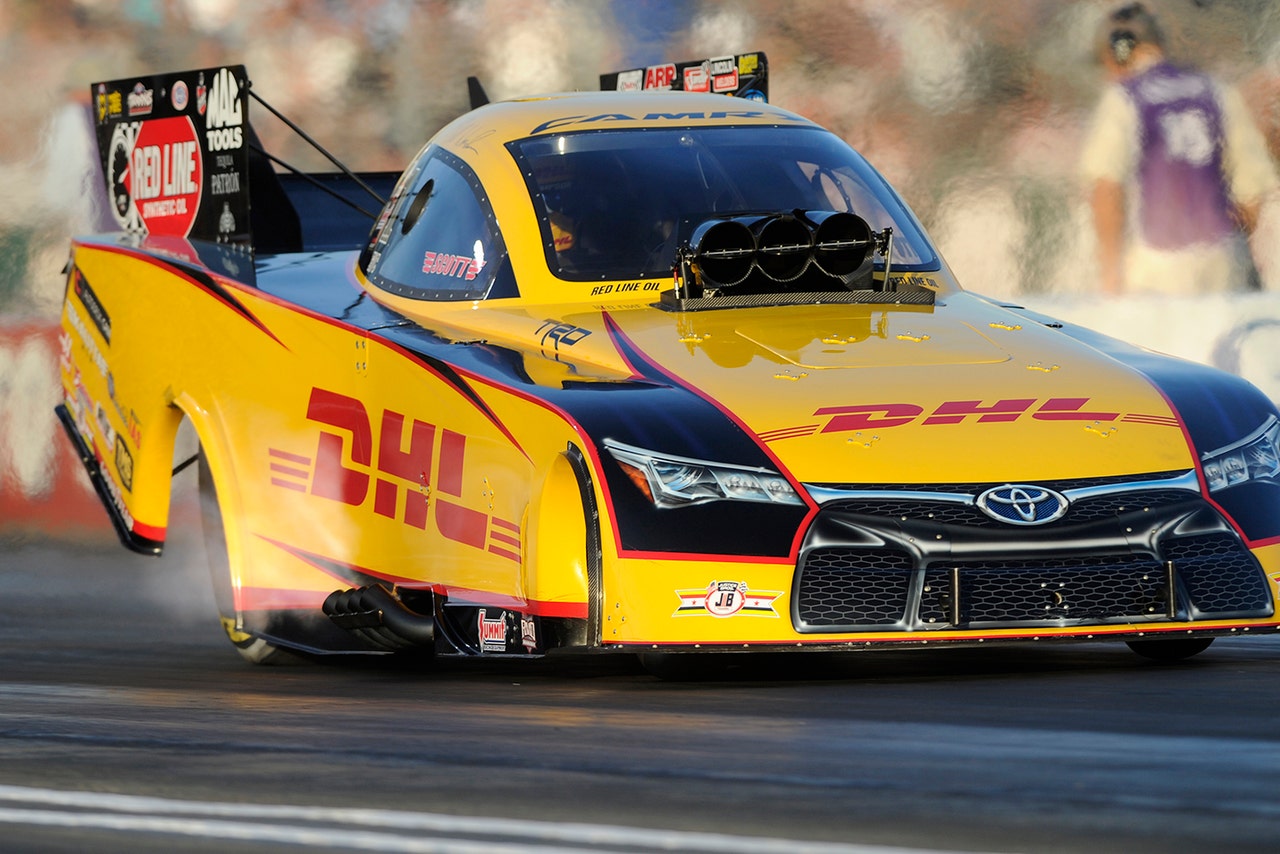 Del Worsham wasn't going to miss the opportunity.
When his father and Funny Car team owner Chuck Worsham asked if he wanted to drive a nitro car, he didn't hesitate to accept the challenge.
There was only one issue. Worsham had no experience. And, this was no exaggeration.
"When the opportunity is there, you have to take it," admitted Worsham. "I look back, and I always said when I was a kid, I wanted to be a funny car racer. I never knew how or if that was even possible or how I was going to get there or what age I would, but when the whole opportunity came about in the summer of 1990, and that's what was presented, there was no chance I was going to say no. I was going to take that opportunity and go with it."
The 20-year old Worsham knew drag racing; he just hadn't done it before.
Worsham had only been on the road with Chuck for three years in partnership with former racer Art Hendy on a Top Alcohol Funny Car. Hendy had visions of racing on a larger scale and introduced the Worshams to racing with nitro.
With the extreme cost of nitro racing, Worsham and Hendy added a third partner in Ron Todoran. However, the partnership was short-lived as Hendy's business grew to the point he could no longer take time off work to go racing.
Chuck and Todoran approached the kid and asked if he wanted to give driving a try.
"I had always talked about it and wanted to do this; so when they asked, 'Hey, are you sure? Do you really want to give this a shot?
"We went to the Texas Motorplex with no goals whatsoever other than see if you can do a burnout," Worsham recalled. "Amazingly, the burnout came pretty easy, and the back-up came pretty easy. I had seen it with a couple of different drivers, including Art Hendy, but I spent a lot of time watching how this process went about. When it came time for me to do it; it turned out to not be a big deal."
Worsham still replays the memory in his mind from time to time.
"I remember rolling up to the water box, and we didn't have a throttle stop at that time, and I just started pushing on the throttle, and I remember it started vibrating, and there were rocks and stuff flying," Worsham explained. "I could feel it didn't have traction, and I kept pushing on the throttle until the motor was down to the RPM's and I was able to do a nice burnout, get it stopped and backed up. I remember at first I asked, 'Should I do a burnout?' And my dad was like, 'Well, if you think you can get it back from a burnout, might as well see if you can stage it.'
Chuck detuned the car to equal his son's experience, but this decision proved unwise.
"I remember hitting the throttle the first time, and the car just didn't go straight; it did a wheelie, and I thought, well maybe I just didn't drive it right," Worsham said. "So we did it a second time and the same problem. Did it a third time and finally I told my dad, 'Look, I don't think anybody can drive this car; I'm doing everything I think I should do, and this car won't go straight."
Chuck loaded up the Funny Car with an abundance of horsepower in the tune-up, and it became obvious the kid was a driver.
"We put the car all back to what would be a race setup in it and I ran 5.74 at like 215 mph, straight down the track," Worsham said with a smile. "It just needed power. It had to drive itself out there, and I remember a 5.74 at a quarter-mile, which really could have been my first run because I just couldn't drive it. Once I could drive it, we had it."
Now that Worsham is much older, a more seasoned driver with two NHRA championships, he often waxes nostalgic of those early days.
"It seems like this year I've been quite nostalgic," Worsham admitted. "Maybe because it's my 25th year and we won the title, I've kind of been remembering some of the memories I have at each one of the tracks."
And for Worsham, the greatest memory was the day he answered the door when opportunity knocked.
***
Bobby Bennett is the Publisher/Editor of CompetitionPlus.com, a leading independent online drag racing magazine, since 1999. For the latest in dragster news worldwide, visit www.competitionplus.com or follow on Twitter @competitionplus
---