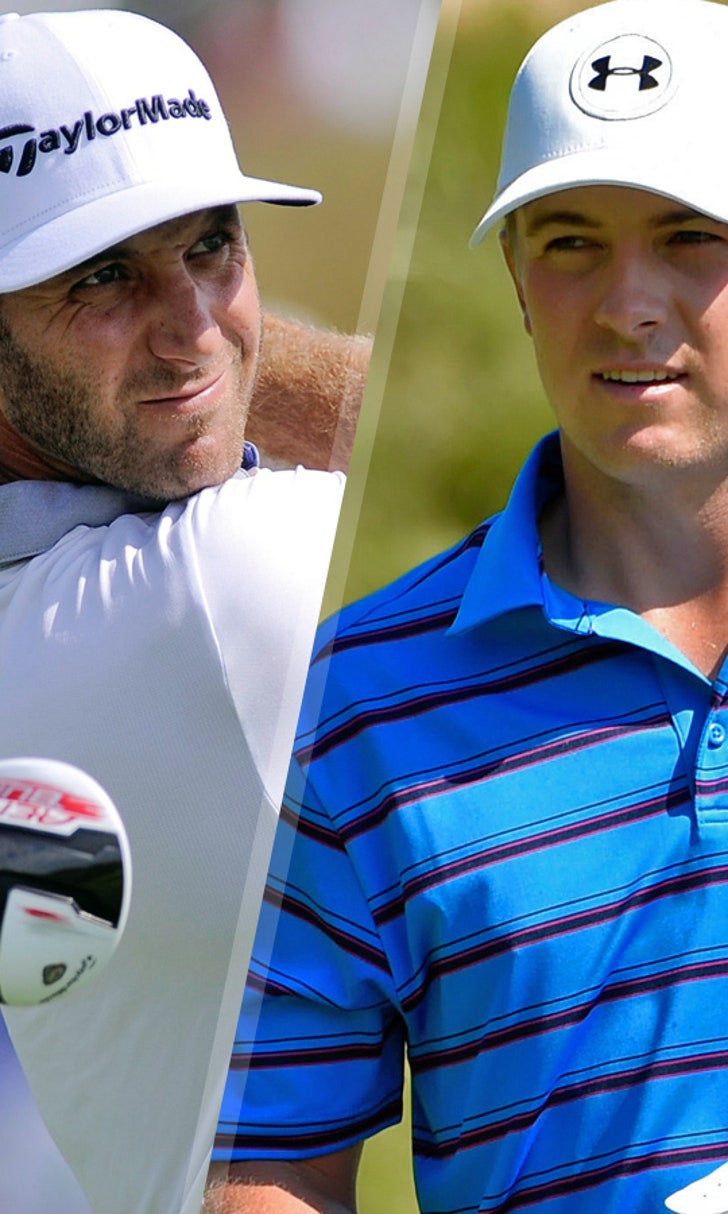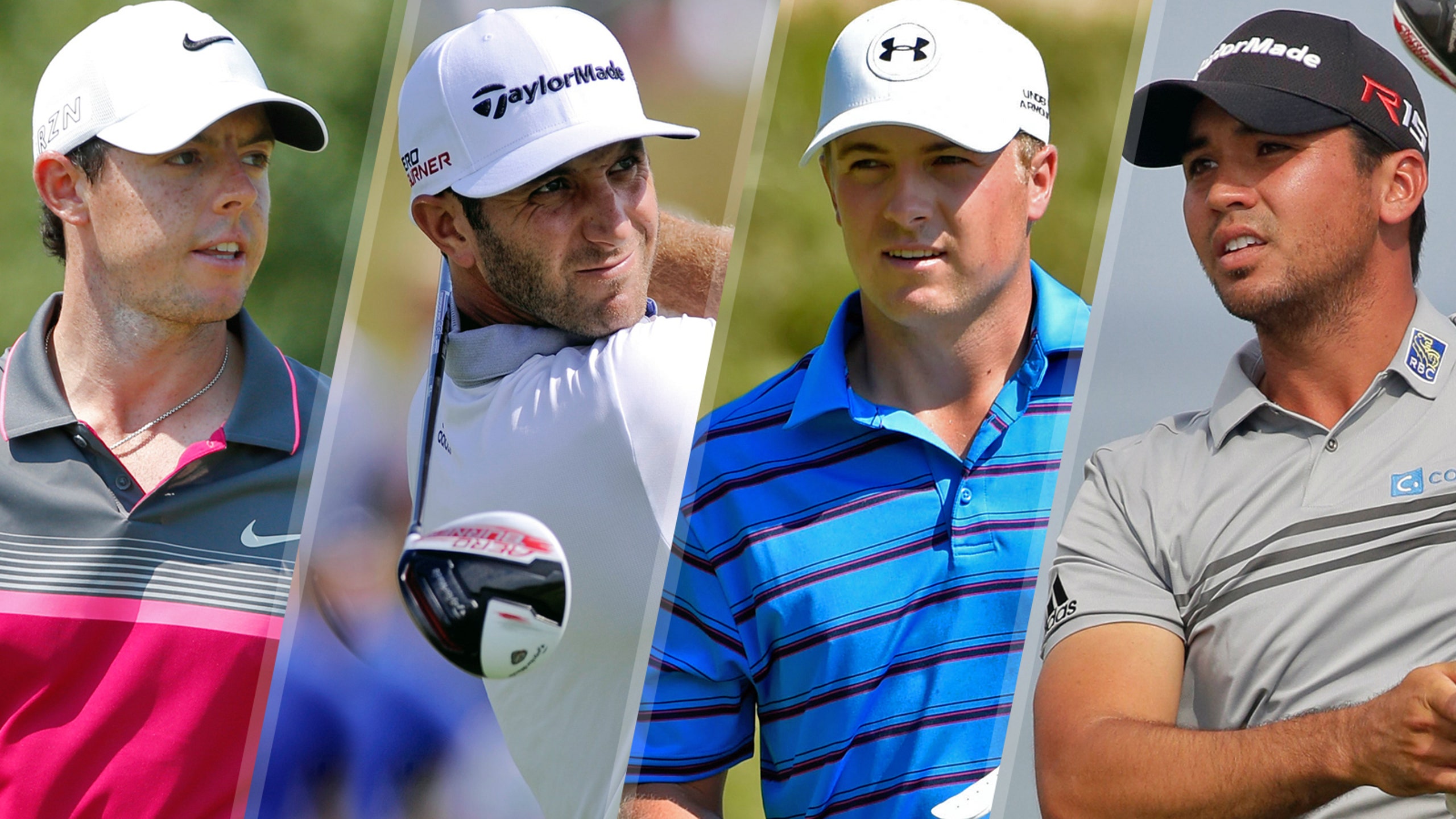 What's in store for familiar foursome at PGA Championship
BY foxsports • August 14, 2015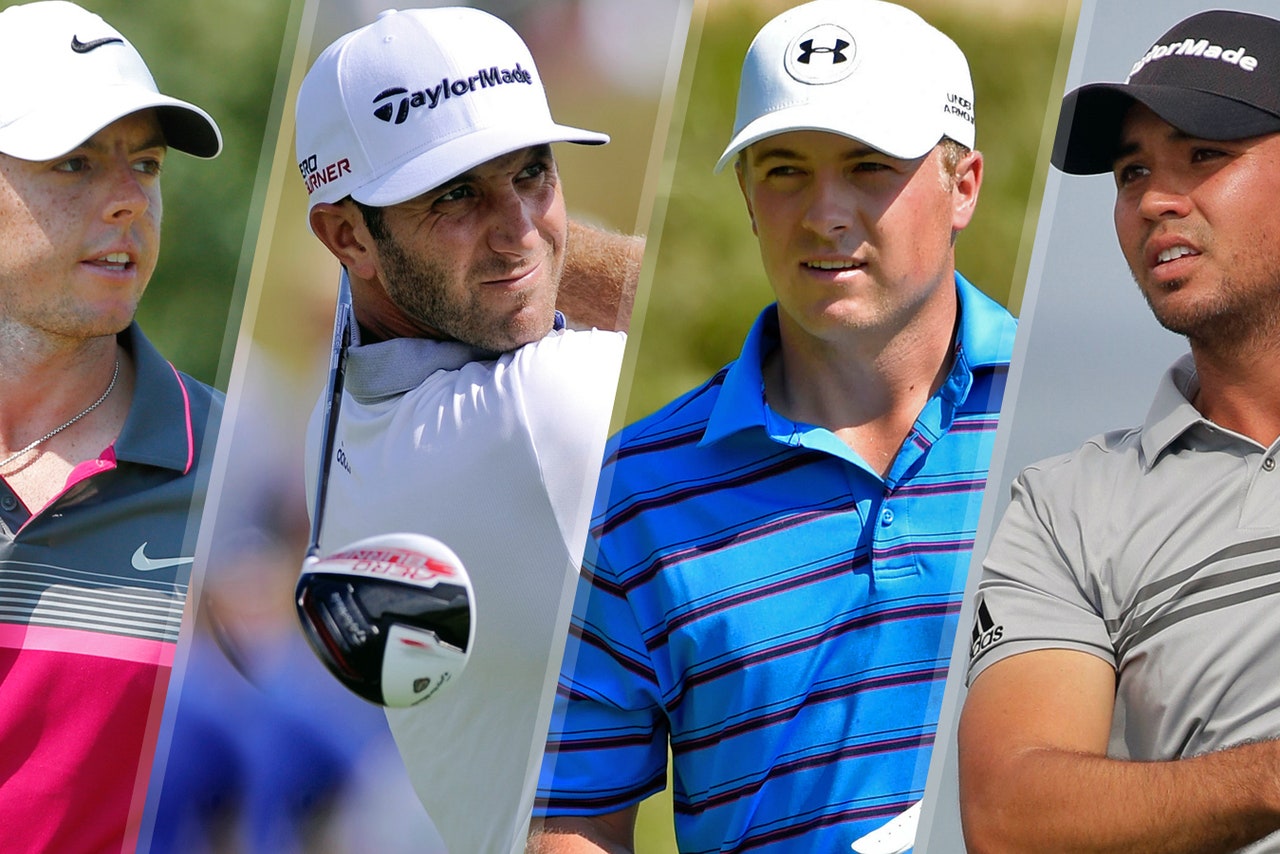 Anyone else noticing a trend as we enter the weekend of the final 2015 major championship?  
Although there are more players than ever in each field capable of winning, nearly every major over the last few years has had the same four guys stalking the leaderboard: Rory McIlroy, Dustin Johnson, Jordan Spieth and Jason Day. My amazing powers of observation allowed me to predict to anyone who would listen that these were the players to watch this week, and guess what? All four are all in the mix heading into the weekend at the PGA Championship.
Needless to say, I'm pretty proud of my oh-so-accurate predictions, so I decided to put my abilities to a more difficult test by forecasting what to expect out of this fantastic four in the next two days. Here goes nothing ...
Rory McIlroy
It certainly seems the ankle injury that caused McIlroy to miss the British Open has been a non-issue. His driver swing looks as fast as ever, and there was no sign of limping as he walked 36 long holes over the past two days. The only sign of his time off that I can see is a slightly rusty short game, which I doubt will play a big role this weekend. He has a couple of rounds behind him now, and I figure a player of his caliber can get back to where he was before his soccer injury pretty quickly. Yes, the world No. 1 is only 2 under par and has a long way to go if he wants to get his hands on the Wanamaker Trophy again, but I have a good feeling he'll give us a weekend to remember. Just look back at his last two majors. At Augusta, he had a slow 71-71 start and was 12 shots behind Jordan Spieth, but he turned on the afterburners with a 68-66 weekend. At the U.S. Open, a poor start had him 4 over after the first 36. Trailing Spieth and Patrick Reed by nine, he shot 70-66 on the weekend to get into the top 10. Prediction: After a decent Saturday and a great Sunday, he'll find himself just inside the top 10.
Dustin Johnson
No golfer can match Johnson's raw talent and athletic ability. The driver is the most important club in golf, and he hits it better than anyone else I've ever seen. I've said it a million times, but golf is pretty easy when you drive it 350 in the middle of almost every fairway. Dustin has held the lead in more major championships than I can count, but he has yet to collect that first big trophy, and I'm sorry to all the D.J. fans, but I don't think signs point to this weekend changing that. There is just too much mental scar tissue left from the 3-putt on the 72nd hole at the U.S. Open. That disaster may very well have planted the seed of doubt in his mind. There is no question it affected him on the weekend at St. Andrews, where he led after 36 holes, then shockingly shot the highest weekend score of anyone in the field. Similarly at the Bridgestone Invitational last week, he followed a 69-67 start with a weekend 75-76. Those types of finishes just aren't that easy to forget. Prediction: Recent trends point to a middle-of-the-pack finish, and that's what I'm going with.
Jordan Spieth
This is where things start to really get interesting. The 22-year-old Spieth isn't just in the hunt to win his third major of the year, but he's also close to having the best major championship season in golf history. Only two players --€" Ben Hogan and Tiger Woods --" have won three majors in the same year. In 1953, Hogan won the first three, then elected not to play the PGA Championship because his legs were so badly damaged from a car accident that he didn't think he could handle walking 36 holes a day, which was the standard in that tournament at the time. In 2000, Tiger one-upped Hogan's incredible season by finishing fifth at Augusta and winning the final three majors of the year. As we all remember, Jordan finished fourth at St. Andrews last month, so in my book a win at Whistling Straits would give him the greatest season in major championship history. Prediction: Unlike Johnson, Spieth has shown us that his mental strength is not going to be a problem this weekend. He will absolutely be in the mix late Sunday, but a strong finish by the eventual winner (wait for it) will leave him with a top-five finish and one hell of a major championship season.
Jason Day
Jason is the total package in golf: He's really long, he's a great iron player and he has a short game that makes most tour players jealous. There isn't a player in the field who is more deserving of his first major championship, and even more important, there isn't a player in the field who wants it more. Anyone who questions that fact needs only to watch the replay of the U.S. Open, where he played the final 36 holes looking like he had one foot in the grave while battling vertigo. It was nothing short of heroic. At 27 years old, Day is mature enough to learn from all his close calls in majors (nine top-10s in only 20 events) without being so old that he wonders whether a major trophy will ever grace his mantelpiece. Prediction: A great final nine holes on Sunday gives him a two-shot victory over Justin Rose and his first of several major championship trophies.
Former PGA Tour pro Robert Damron is a regular contributor to FOXSports.com's golf coverage. Follow him on Twitter @RobertDDamron.
---