Tiger, Phil, Bubba in featured Thursday pairings for U.S. Open on FOX Sports GO
BY foxsports • June 12, 2015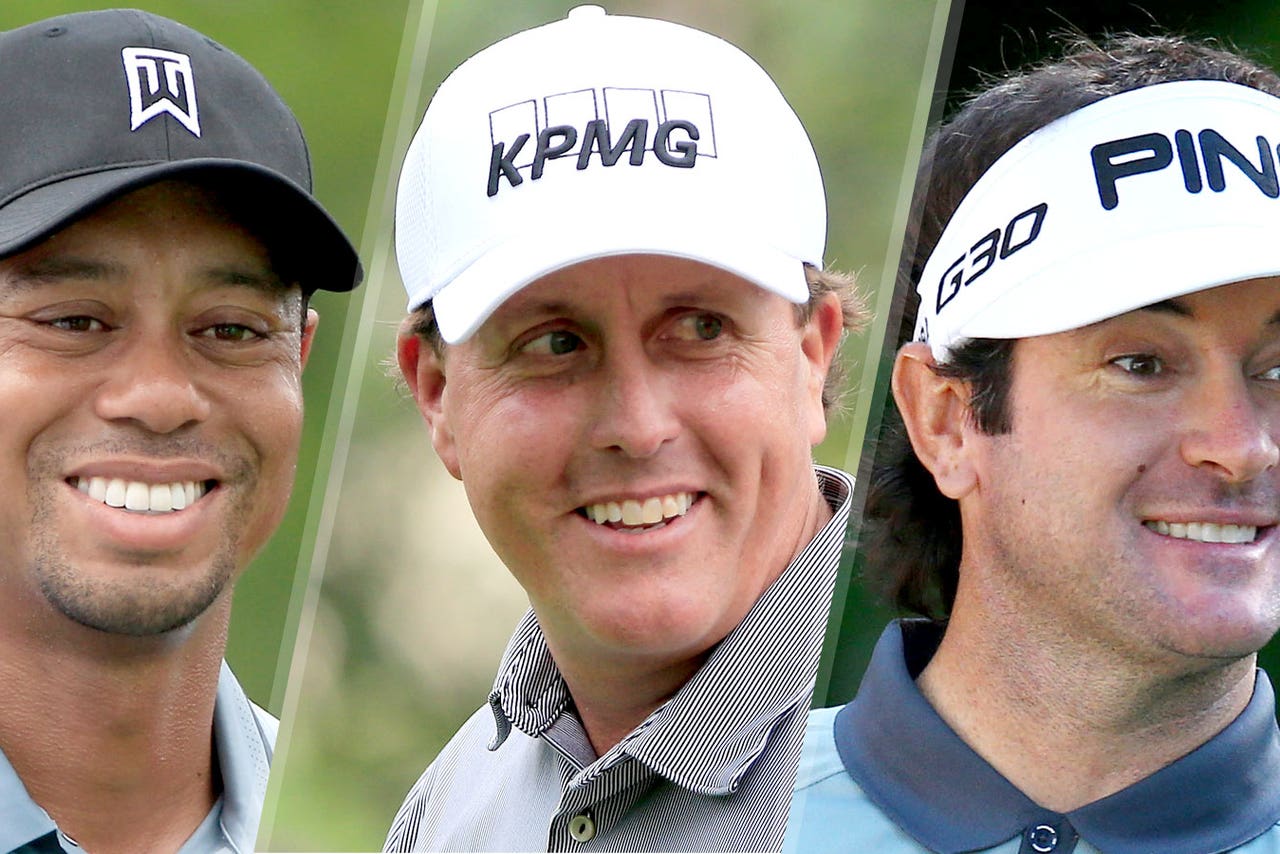 The U.S. Open will get started with a bang on FOX Sports GO.
Tiger Woods, Phil Mickelson, Bubba Watson and Rickie Fowler are among the players set to be featured in our online live streams for Thursday's opening round.
Mickelson, Watson and Angel Cabrera are grouped together and begin their round at 10:33 a.m. ET. The beginning holes will be featured on USOpen.com. FOX Sports GO coverage of their round will begin at 1 p.m. ET.
Woods and Fowler will be joined by Louis Oosthuizen in their grouping, beginning at 5:28 p.m. ET and slated to be shown in its entirety on FOX Sports GO.
This elite group of players has combined to win a total of 24 major championships. Woods has won 14 (including three U.S. Opens), Mickelson five (but never the U.S. Open), Cabrera two (including the 2007 U.S. Open), Watson two and Oosthuizen won the 2010 British Open. And Fowler, the only one of the six without a major title, is no second fiddle. In 2014, he became just the third player ever to finish in the top five in all four majors, including a second-place finish at the U.S. Open.
Featured group coverage will be available on FOX Sports GO throughout the tournament, starting again at 1 p.m. ET on Friday and at 2 p.m. ET on both Saturday and Sunday. Television coverage begins Thursday at 12 p.m. ET on FOX Sports 1. Click here for complete TV and online viewing information.
---