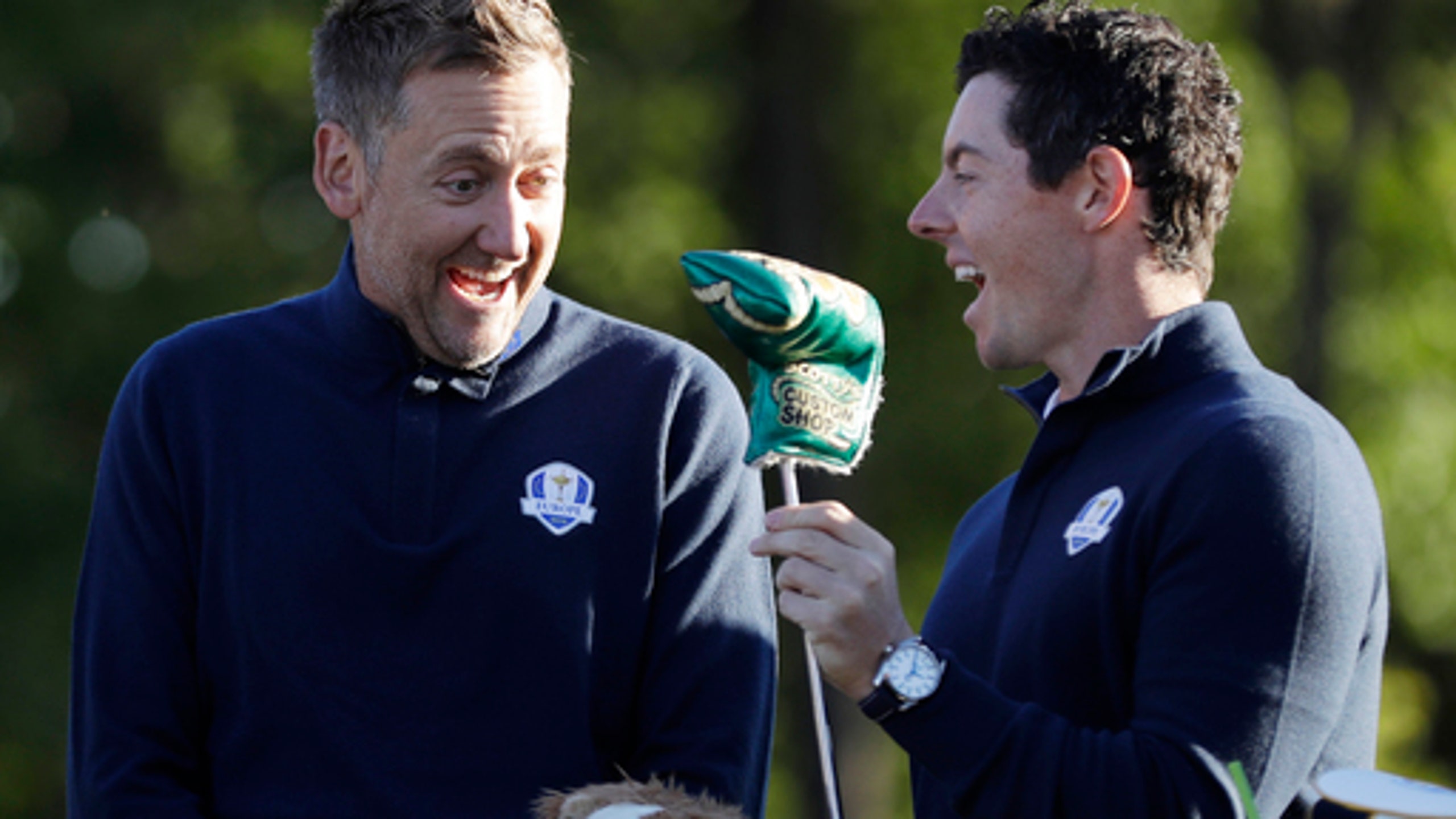 The Latest: Unflappable in pool, Phelps shaky on the tee
BY foxsports • September 27, 2016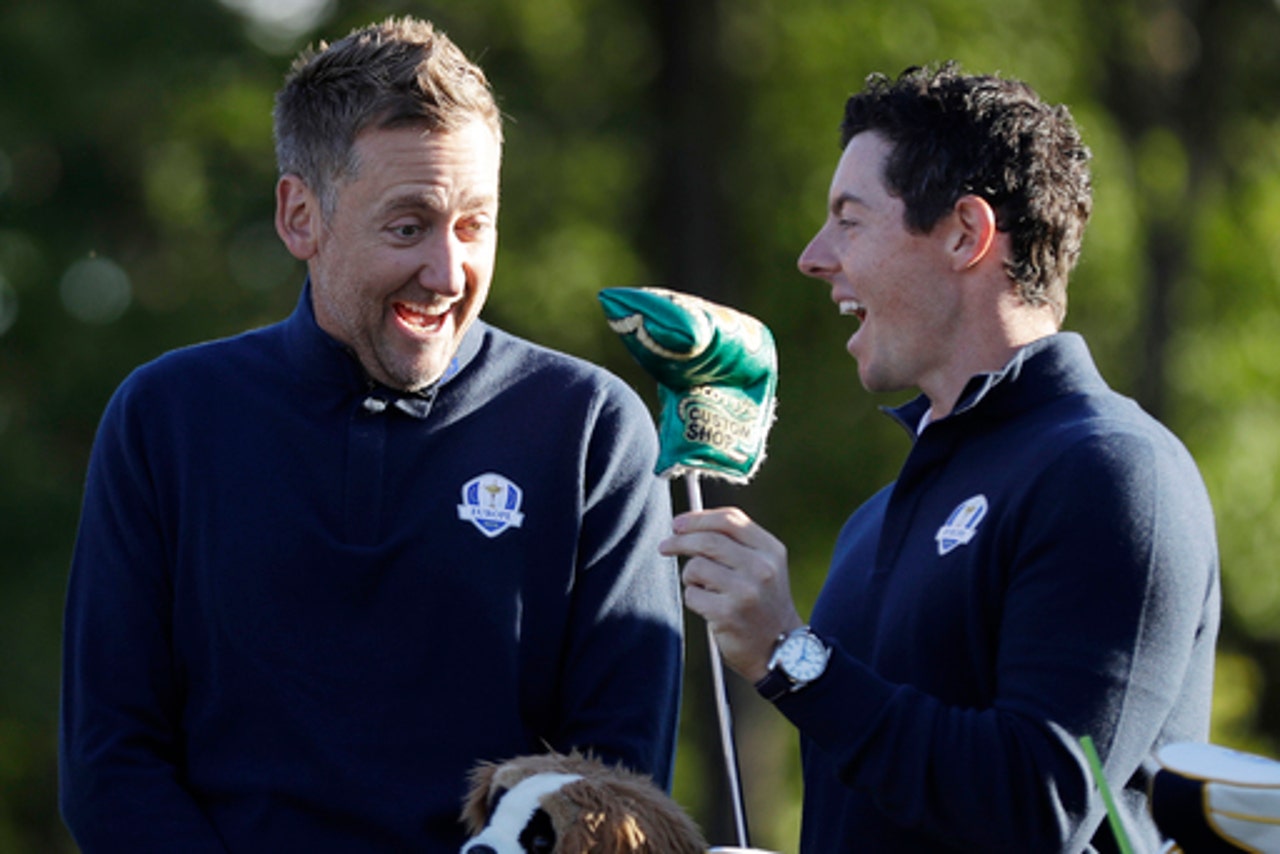 CHASKA, Minn. (AP) The Latest on the Ryder Cup (all times local):
2:30 p.m.
So much for all those Olympic races in the pool with a gold medal on the line. Michael Phelps says the most unnerving athletic moment of his life took place on land - teeing off at a celebrity tournament ahead of the 2012 Ryder Cup at Medinah Country Club.
''Probably the most nervous I've ever been,'' Phelps said Tuesday, hours before teeing off at a celebrity event at Hazeltine. ''One, I didn't want to shank one and drill somebody. And then I was just, `OK, shove a tee in the ground and try to hit one on the grass. That's all I wanted to do.''
He did, barely. Phelps' opening tee shot four years ago never climbed higher than his waist and rolled out some 70 yards.
Phelps says he's a 15-handicapper at the moment. But now that's he's retired from competitive swimming - with 23 golds and 28 medals, total, he's the most-decorated Olympian of all time - he plans to play three times a week.
''It's going to be an interesting journey for however long I'm on this earth,'' he laughed, ''because I will be playing golf for every one of those years.''
Phelps was at the Ryder Cup on behalf of Omega, which also sponsors the U.S. Ryder Cup team, the PGA and Senior PGA Championships and the Ladies European Tour.
---
Noon
The Americans again are showing signs of a ''pod system'' that Paul Azinger made popular (and successful) in 2008, and Davis Love used in a modified way in 2012.
For Tuesday's practice sessions, one foursome was Jordan Spieth, Patrick Reed, Dustin Johnson and Matt Kuchar. Spieth and Reed were partners in 2014 at Gleneagles, while Johnson and Spieth were together at the Presidents Cup last year. Johnson and Kuchar were unbeaten in the 2012 matches at Medinah.
Phil Mickelson, Zach Johnson, Rickie Fowler and Jimmy Walker were another group. Fowler and Walker were partners at the last Ryder Cup, while Mickelson and Zach Johnson were unbeaten at the Presidents Cup last year.
The other foursome had the least experience - Brooks Koepka, J.B. Holmes, Brandt Snedeker and Ryan Moore. Holmes played in 2008, Snedeker in 2012 and the other two are rookies.
---
10:55 a.m.
Not to worry - Rory McIlroy says he already has set his watch to the Central time zone.
The last time the Ryder Cup was held on U.S. soil, McIlroy nearly missed his tee time on the final day at Medinah. He said he forgot that Chicago was on Central Daylight Time, and he required a police escort.
He wound up winning his match, and Europe rallied to win the cup.
---
10:30 a.m.
Europe has won eight of the last 10 times in the Ryder Cup, and Rory McIlroy says it won't have a hard time getting motivated to win another.
For starters, all the Europeans see nothing but red-colored grandstands around Hazeltine National. And then there were the comments U.S. captain Davis Love III made last week in a radio interview. He referred to his squad as ''the best golf team maybe ever assembled.''
McIlroy referenced that phrase during his news conference Tuesday before the Europeans went out for the first full day of practice.
He also took a dig at the Americans last week. Asked about Love's comments about the best team, McIlroy suggested they at least had the best task force ever assembled.
The matches start Friday.
---