PGA Tour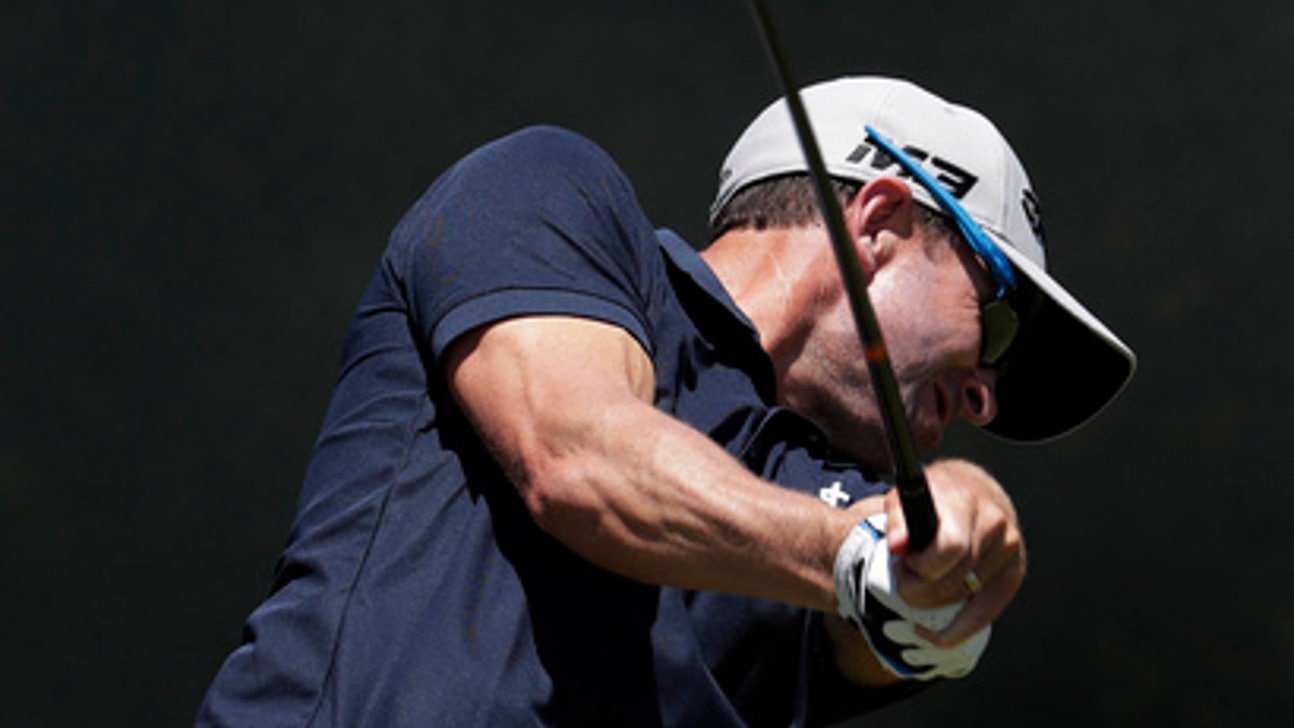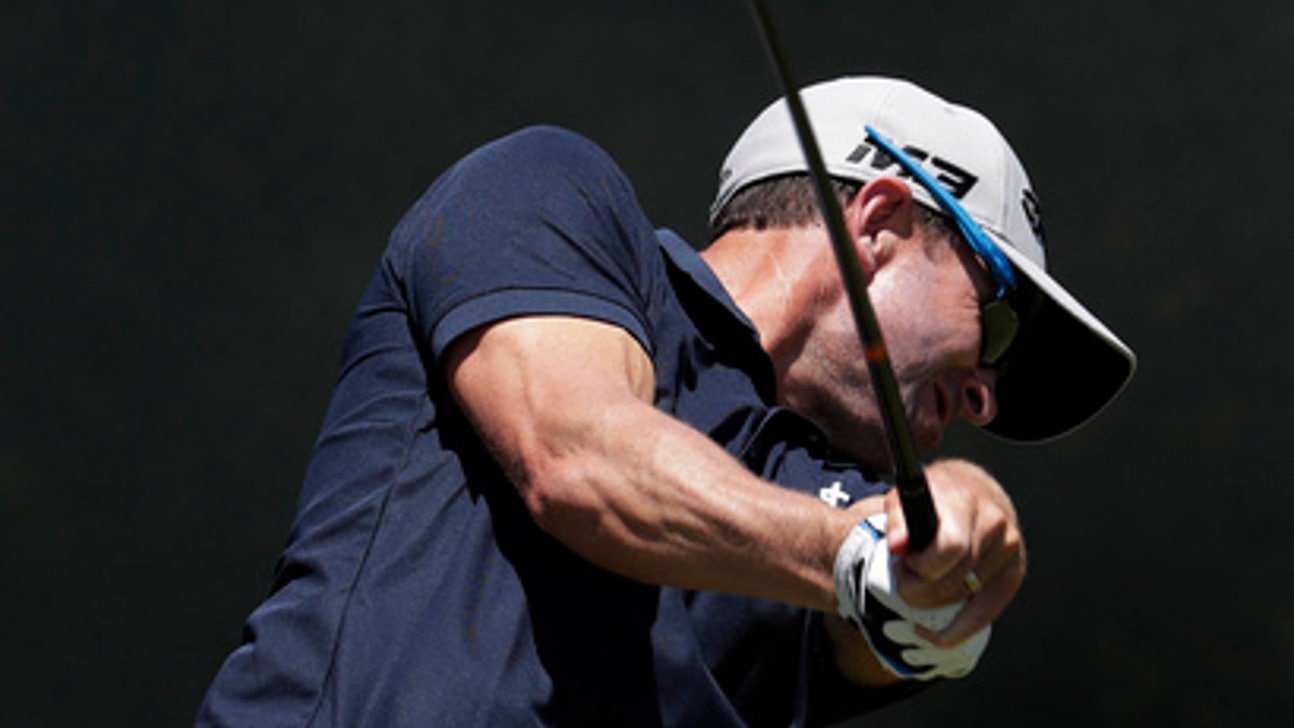 PGA Tour
The Latest: Johnson's double bogey cuts into US Open lead
Updated
Mar. 4, 2020 6:06 p.m. ET
SOUTHAMPTON, N.Y. (AP) The Latest on Saturday's third round of the U.S. Open (all times local):
8 p.m.
The USGA has apologized for how unfair the Shinnecock Hills course was in the third round of the U.S. Open.
Only three players shot under par - co-leaders Daniel Berger and Tony Finau with 66s, and Kiradech Aphibarnrat with a 68. Two others were at even par: Gary Woodland and Brian Gay.
Meanwhile, there were eight rounds of 80 or higher, including Rickie Fowler with an 84 and Phil Mickelson at 81.
''It was a tale of two golf courses, and no doubt, we would admit, well-executed shots were not only not regarded, but were punished,'' said Mike Davis, the USGA's executive director and the man in charge of course setup. ''We would say that it was a very tough test, and really too tough this afternoon.''
Davis promised to slow down the course for Sunday's final round.
''You saw some low scores this morning; those hole locations actually work,'' Davis said. ''Having said that, this golf course will get slowed down tonight. There will be water applied to it.''
That process began on some holes even before Dustin Johnson bogeyed No. 18 to fall into a four-way tie for the lead at 3 over par.
---
7:40 p.m.
Despite shooting a 7-over-77, Dustin Johnson managed to hold onto the lead after three rounds at the U.S. Open - as part of a four-way tie.
Defending champion Brooks Koepka, Daniel Berger and Tony Finau also were at 3 over heading into the final round.
Johnson, the 2016 U.S. Open winner, has been on top of the leaderboard all three days at Shinnecock Hills. He went out in 6-over 41 before steadying on the back nine. But he three-putted the 18th to slip into a logjam as his four-stroke lead after two rounds disappeared.
Koepka shot 2 over in the third round. Berger and Finau, out earlier in the day, soared into contention with the best rounds, 66s. They were long off the course when Johnson finished.
It's the first time in 11 years no player was at par or under it after three rounds of the U.S. Open.
---
6:40 p.m.
Rickie Fowler was a popular choice to contend for his first major title at the U.S. Open. After two rounds, he was 2 over par and in the mix.
Then Fowler flopped.
In one of the ugliest rounds of his career, Fowler fell in a flurry of ''others.'' He had three double bogeys and one triple for an 84. He stands at 16 over par heading into Sunday's final round.
Fowler had a 7 on the 10th hole. His double bogeys came on the third, eighth and 15th holes. Birdies? Forget about it.
His was one of eight 80s in the third round, with several groups still on the course.
Phil Mickelson, who swatted a moving ball on the green after putting at the 13th, earning a 2-stroke penalty, shot 81. His playing partner, Andrew Johnston, was even worse at 82.
---
This item has been corrected to show that Fowler shot an 84, not 83, and is 16, not 15-over par, going into final round.
---
6:15 p.m.
On a rough afternoon for scoring, it sure has helped to go out early. Tony Finau and Daniel Berger did that and suddenly find themselves in contention at the U.S. Open.
With Dustin Johnson, the leader after the first two rounds, coming back to the field, both Finau and Berger are in the mix thanks to third-round 66s. They trail by only two strokes late in the afternoon, with Johnson and Koepka tied at 1 over par.
Teeing off among the early groups, Berger was 3 under on the front nine, before the overnight moisture had been baked out of the greens. Finau made his move with four birdies on the back nine, coming in at 31.
Both started the day at 7 over - 11 strokes behind Johnson.
''I think to get out there early and play a good round really was to my benefit,'' Berger said. ''I think, if someone shoots 4 under this afternoon, it's more like 8 under.''
No one was coming close to 4 under late in the day.
---
5:30 p.m.
Defending champion Brooks Koepka has taken advantage of Dustin Johnson's collapse on the front nine in the third round of the U.S. Open.
While Johnson was shooting 6-over 41, including four bogeys and a double bogey, Koepka went out in even-par 35. When he birdied the 11th, he had the lead for the first time.
Koepka bogeyed the 12th, which left him at 1 over and tied with Henrik Stenson for the top spot.
Most of the other contenders were struggling mightily, most of all Johnson. He hadn't three-putted before Saturday but couldn't seem to find the cup in his first nine holes of the round.
---
5 p.m.
It took all of seven holes for Dustin Johnson to lose his lead at the U.S. Open to Henrik Stenson.
Johnson hadn't been over par through the first two rounds and hadn't three-putted. After a double-bogey 5 on No. 2, he had done both.
He also bogeyed the fourth, sixth and seventh holes, and when Henrik Stenson birdied the par-5 fifth, to go with seven pars, he was ahead of Johnson, the 2016 U.S. Open champion, at even par. Johnson is at 1 over.
Also at 1 over are defending champion Brooks Koepka, who went out in par 35, and Justin Rose, the 2013 winner of this event.
---
4:20 p.m.
Phil Mickelson says he didn't mean any disrespect when he hit a moving ball on the 13th green at the U.S. Open.
The five-time major champion jogged after the ball to keep it from rolling away from the hole and hit it back to where he had been standing.
That earned him a two-stroke penalty. Mickelson said he thought it would have taken him more than two strokes if he had let the ball keep rolling.
He said he's thought about doing it before, but this was the first time it made sense and that he didn't intend to make a mockery of the game.
''It's certainly not meant that way,'' he said. ''It's meant to take advantage of the rules as best you can. In that situation, I would gladly take the two shots.''
Mickelson took a 10 on the hole with the penalty and finished the day with an 81 that left him at 17 over for the tournament.
---
4:15 p.m.
Dustin Johnson is down to a one-stroke lead at the U.S. Open.
The second-round leader came into the day with a four-stroke lead but he gave half of it back with a double bogey on the second hole and then bogeyed the fourth. Justin Rose and Henrik Stenson are right behind him at 1 under.
---
3:45 p.m.
Dustin Johnson is coming back to the pack at the U.S. Open.
The second-round leader made double bogey on the second hole on Saturday, dropping him to 2 under for the tournament. It was Johnson's first three-putt of the week, and the first time he was over par in any round.
Johnson shared the lead with three others after shooting a 1-under 69 in the first round. He pulled away with a 67 on Friday.
He still led the tournament by two strokes over Justin Rose, who was 1 under for the day and the tournament through three holes on Saturday.
---
2:35 p.m.
Phil Mickelson's frustrations are getting the best of him at the U.S. Open to the point he hit a moving ball with his putter.
It was a shocking display on the 13th green at Shinnecock Hills on Saturday. Mickelson's bogey putt from above the hole ran by the cup and was headed down a slope when he ran over and swatted it back toward the hole as the ball was still moving.
Mickelson is celebrating his 48th birthday, and it's one he is sure to remember. With the two-shot penalty, he was given a sextuple-bogey 10 on the hole and was 10 over for his round.
It was reminiscent of John Daly hitting a moving ball at Pinehurst No. 2 in the 1999 U.S. Open.
---
2:15 p.m.
Ryan Lumsden was surprised when his phone rang around 8 p.m. Friday and it was the USGA calling.
He had missed the 36-hole cut at the U.S. Open, shooting 82-76.
The USGA asked the Scottish amateur from Northwestern University if he wanted to play Saturday at Shinnecock Hills as a marker because 67 players had made the cut. The 22-year-old from England immediately said yes.
''I thought it was always a club pro, someone who played at Shinnecock or an esteemed member,'' Lumsden said. ''So to be given this opportunity is incredible. I'm so thankful.''
He teed off with Tim Wilkinson of New Zealand at 9:07 a.m.
''I played well,'' Lumsden said afterward. ''I didn't have my stuff the first two days to be honest. I was off. I was a little inconsistent. I came out today and I was playing a little faster, I guess a little less concerned with how was playing and good golf came from that.
''It's going to be brilliant learning lesson for me.''
---
1:45 p.m.
For all Dustin Johnson's power and athleticism, Wayne Gretzky believes one of his greatest assets is his attitude.
Gretzky stopped by the Fox Sports booth on Saturday to chat with hosts Brad Faxon and Shane Bacon. Johnson is engaged to Gretzky's daughter, Paulina, and they have two children.
Johnson has leaned on the Great One for advice over the years. Gretzky says Johnson, who has a four-shot lead at Shinnecock Hills, never blames conditions or a golf course when something goes wrong on the course. And a lot has gone wrong over the years.
Gretzky recalled the time Johnson needed a 12-foot eagle putt on the 18th hole at Chambers Bay to win the 2015 U.S. Open. Johnson three-putted for par to finish one shot behind Jordan Spieth. The whole family went to Idaho the following day, and he says Johnson played golf with them for 20 straight days. Gretzky compared that with losing Game 7 of the Stanley Cup Final and playing pickup hockey the next day with amateurs.
Gretzky was at Oakmont two years ago but had to leave before the final round when Johnson won the U.S. Open.
---
noon
Phil Mickelson won't have any trouble remembering Saturday is his birthday.
Mickelson turned 48, and he was serenaded with ''Happy Birthday'' when he strode to the first tee at Shinnecock Hills to start his third round of the U.S. Open. As he stepped toward the tee shot, one fan screamed, ''Hit a good birthday shot, Phil!''
And that was just the first hole.
The best present for Lefty would be contention for the title. This is the only major he has never won, and Mickelson has had two good chances at Shinnecock. He opened with two pars. He remains 10 shots behind.
---
---
---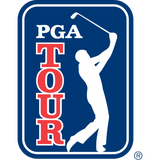 Get more from PGA Tour
Follow your favorites to get information about games, news and more
---