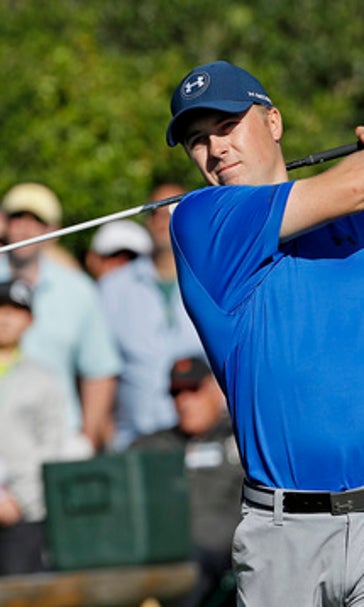 The Latest: 2 green jackets in tow, Tom Watson says 'Adios'
BY foxsports • April 8, 2016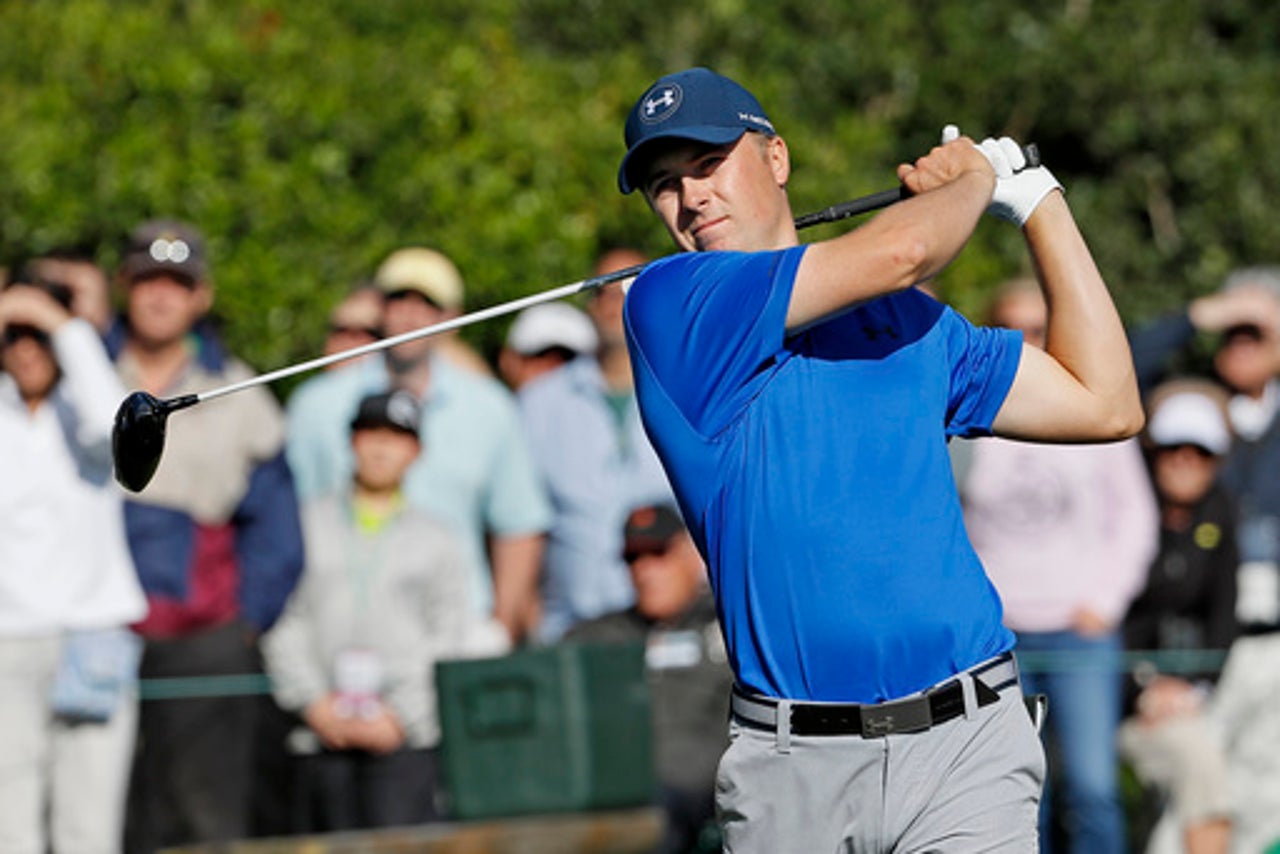 AUGUSTA, Ga. (AP) The Latest from the second round of the Masters on Friday (all times local):
---
5:59 p.m.
Tom Watson missed the cut and said ''Adios'' to Augusta National as a competitor with the same flair he used to win two green jackets among his total of eight majors. Not surprising, he got a standing ovation from the packed gallery.
With rival Jack Nicklaus, Watson dominated golf in the mid-1970s and `80s.
On his last competitive hole at Augusta National, Watson split the fairway with his tee shot at No. 18 and nearly made birdie there. He had just enough time to check his emotions before family members - led by his son and sometimes-caddie Michael - poured onto the green.
Watson, 66, said earlier in the week that while he'll come back for the annual Champions Dinner, but he was done struggling to make the cut and didn't want to take a competitive slot from any other player, and so it was time to say, ''Adios.''
In a quirky tribute to the late Bruce Edwards, his close pal and longtime caddie, Watson left an egg salad sandwich on the bench at No. 13.
---
5:40 p.m.
Jordan Spieth used a driving iron and a few pleas to his golf ball - ''Go, go, go, please go!'' - to reach the par-5 15th green in two strokes from 245 yards out and wound up making birdie. That put the first-round leader and defending champion at 6 under, good for a two-shot lead deep in the second round at Augusta National.
However, the Texan still couldn't shake amateur Bryson DeChambeau, who made a birdie of his own and moved to 4 under. DeChambeau, the reigning U.S. Amateur and NCAA champion, reached the back of No. 15 with a metal wood from 251 yards away, but ran a nifty chip shot back to 2 feet and knocked that in.
---
4:52 p.m.
Two golfers with impressive pedigrees - Rory McIlroy, a three-time major champion just shy of 27, and Bryson DeChambeau, who won both the U.S. Amateur and NCAA titles last year - are closing in on first-round leader and defending champion Jordan Spieth. Both trailed by two shots.
In tough, wind-swept conditions, McIlroy shot 71, becoming only the second player - along with Troy Merrit - to break par in the second round with half the field in the clubhouse. DeChambeau, who is playing alongside Spieth, was 3 under par through 13 holes.
---
3:52 p.m.
Defending champion Jordan Spieth is anything but typical as pro golfers go, but his up-and-down adventures in the wind-blown second round mirror the struggles being experienced by the rest of the field. Gusts up to 20 mph were the main culprit.
Spieth, the opening-day leader with a 6-under 66, made two birdies in his first three holes before making double-bogey at No. 5. He then made birdie at No. 8, only to give the stroke back at the next hole and make the turn at even-par 36.
Spieth has never shot over par in a round at Augusta National.
He'll have to work to keep that intact. Of the first 36 golfers to make it back to the clubhouse - 40 percent of the field at Augusta National - only Troy Merrit was under par and just barely. He shot 71.
Spieth holds a three-shot lead over Rory McIlroy.
---
2:55 p.m.
Jordan Spieth has come back to the pack a bit after four-putting the fifth green en route to a double-bogey.
After making two birdies over the first four holes, the double left Spieth at 6-under par. That's still four clear of five players tied for second, including Danny Lee, who was in the clubhouse at 2-under 142.
On No. 5, the defending champion hit his approach to about 50 feet and got the first putt to seven feet. But he rammed the next putt 4 feet past the cup and needed two more to finish.
On No. 6, Spieth got up and down with a 17-foot putt to save par.
---
1:50 p.m.
Jordan Spieth stretched his lead to four early in his second round at the Masters Friday.
With birdies on the first and third holes, Spieth was 8 under for the tournament. None of his pursuers had made a move, and Danny Lee was closest at 4 under after 16 holes.
Scott Piercy, Shane Lowry and Paul Casey were all 3 under, as was Justin Rose, who was to tee off later in the afternoon.
No competitor has been within two strokes of Spieth at Augusta National in his last five rounds.
---
1:30 p.m.
Ian Woosnam, who won the Masters in 1991, won't compete at Augusta National again.
He made the announcement Friday after a second round 81 - he shot 82 Thursday. On the 18th hole Friday, he hooked his drive off an ice machine in the concession stands left of the fairway, took a drop near the eighth tee box and saved par.
After playing Friday's round in 9-over 81 and failing to break 80 for the second straight day, the 58-year-old Welshman told a small group of reporters he wouldn't tee it up at Augusta anymore. As a winner, he has a lifetime exemption.
Woosnam said the course had become too long and his bad back seized up as soon as he started walking the hilly layout.
---
1:05 p.m.
Masters leader Jordan Spieth started his second round in conditions better-suited to flying a kite than playing golf.
With steady 10-mph breezes from the west raking across Augusta National, Spieth's opening 66 looks even better than when he posted it, since nearly every golfer on the leaderboard Thursday and already out on the course has dropped shots.
That group includes Danny Lee, Shane Lowry, Sergio Garcia and Scott Piercy. One of the few golfers headed in the other direction is PGA winner Jason Day, who's 3-under through 10 holes.
The wind is expected to get stronger as the afternoon wears on, with predictions of gusts up to 20 mph.
---
12:40 p.m.
Things are looking up a bit for Ernie Els.
Sure, he three-putted for double bogey on the first hole - a significant improvement from Thursday's six-putt and quintuple-bogey 9. But on Friday, Els went a more respectable 1 over for the rest of the front nine. That included two more bogeys and a birdie on the par-5 No. 8 after a 17-foot putt, a nice make after all those struggles with his short game.
His 39 when making the turn was two strokes better than in Round 1. It is progress, at least. Fans offered some gentle encouragement along the way.
More significantly, leading and 2015 green jacket winner Jordan Spieth tees off shortly.
---
11:55 a.m.
A Spaniard, a Kiwi and Scott Piercy walk onto a golf course ... and there is your closest pursuers of first-round leader Jordan Spieth at Augusta National on Day 2.
Sergio Garcia, Danny Lee and Piercy - of Las Vegas - were all at 4-under par in the early going, still two shots behind defending champion Spieth, who won't tee off until 12:55 p.m.
---
10:30 a.m.
If he's a glass-half-full guy, Ernie Els could say he's taking baby steps.
On Friday, he only needed three putts to finish the first hole.
Els' nightmare on No. 1 continued into Round 2 of the Masters. He made double-bogey, which included clocking a fan on an errant approach shot, then a miss from inside of 4 feet.
Not as bad as the six-putt Thursday that ended up in a quintuple-bogey 9 - the worst score ever recorded on that hole.
Els took plenty of time on the practice green before the round, dropping balls 2-3 feet from the holes and carefully measuring them. At one point, he knocked in eight in a row.
Things unraveled quickly. Els hooked his approach shot and hit a fan, who, moments later, was sporting an ice pack on the right side of his head. Els then chipped to the top of the mound on the first green, but the ball rolled backward, and his par putt came from about 50 feet.
---
10:12 a.m.
Danny Lee signaled ''Game On!'' by making birdie at No. 2 as the chase to catch defending champion and first-round leader Jordan Spieth began in earnest. Lee and Ian Poulter were the only players among the top 10 on the leaderboard and on the course in a strong morning breeze.
Spieth shot an opening-day 66, two better than Lee's 68. Poulter was another stroke behind.
With the cut lurking at the end of the day, birdies could be tough to come by. Winds are expected to gust up to 25 mph this afternoon, drying up Augusta National's already slick greens and making shot calculations that much trickier. Flags atop the manual scoreboard at the entrance to the course, reflecting the nationalities of the pack of players chasing Spieth, were already rippling in the breeze.
---
8:55 a.m.
The second round of the Masters has started with two questions looming. Who can catch Jordan Spieth, and who will get two more days to try?
The top 50 and ties, and anyone within 10 shots of the lead, make the cut at Augusta National. All eyes will be on 66-year-old Tom Watson playing in his final Masters. Watson knows he can't win a green jacket, but he would love to say farewell on Sunday instead of Friday. He opened with a 74. The oldest player to make the cut in the Masters is Tommy Aaron, who was 63 when he played all four rounds in 2000.
A trace of rain overnight won't make the course soft. It just keeps it from getting overly fast and firm.
Spieth was at 6-under 66 and tees off at 12:55 p.m.
Danny Lee and Shane Lowry, two shots behind, played early Friday. So did Rory McIlroy (2 under) and Jason Day (even par).
---
2:45 a.m.
A pack of lesser-known players is pursuing Jordan Spieth at the Masters, and some other big names are lurking not too far behind.
Danny Lee and Shane Lowry - surprisingly tied for second two strokes behind Spieth's 6-under 66 - get a couple hours head start in Friday's second round before Spieth resumes his attack on Augusta National just before 1 p.m. World No. 1 Jason Day, who struggled on the back nine Thursday to fall six strokes behind Spieth, will be back on the course around 10 a.m.
Spieth is hoping to match Arnold Palmer's record Masters streak of finishing six rounds with the lead. It won't be any easier than battling the winds at Augusta National this week.
---