Champions Tour
Champions Tour
Spieth defends World Challenge title on a new course
Published
Dec. 3, 2015 3:43 a.m. ET

NASSAU, Bahamas (AP) Jordan Spieth had good memories and a strong vibe when he showed up at the Hero World Challenge last year. It was held at Isleworth, where Spieth recorded an eight-shot victory for his first college title as a freshman at Texas.
When he arrived at Albany Golf Club on Tuesday for his title defense, he was a little lost.
''It's different than I thought,'' Spieth said. ''I thought were would be ocean views. We're on an island.''
The Ernie Els design is located on the tip of New Providence, though it is built just enough inland that the ocean can't be seen from the golf course. It's a beautiful place, with fairways framed by sand dunes and native bushes.
This is the first year the Hero World Challenge is being held in The Bahamas, which would seem to make it a mystery to most of the 18-man field. But that wouldn't include Adam Scott and Justin Rose, because they live here.
Rose is a full-time resident, having moving his family from Lake Nona in Orlando, Florida. Scott stays in the Bahamas about 15 weeks out of the year. The rest of his time is spent either in Australia, Switzerland or on the road playing golf.
Here's what to look for when the Hero World Challenge begins Thursday:
SCORING: Scott holds the course record with a 65, which doesn't seem terribly low for a Masters champion and former No. 1 player in the world. Most of the greens are on the small side and elevated. Missing the fairway could lead to some breaks - good and bad - depending on whether the ball winds up in the bushes.
But it could always be worse.
Scott says Albany hosts a ''Tough Day'' in which the pins are put in impossible spots on the green and the tees are all the way back.
''There have been some big numbers. I think (Ian) Poulter might have gone 90-something on one of those days,'' Scott said. ''Justin has played in the `Tough Day.' I think a few over par usually wins.''
NO TIGER: Tournament host Tiger Woods is missing his World Challenge for the first time since 2009, when he was coping with the crisis in his personal life that led to divorce. He played last year at Isleworth and tied for last with chipping problems, which was a precursor to his 2015 season.
Never has he been this uncertain about his future, however.
Woods said earlier this week he has no idea when his back will allow him to start rehab, or when he can even swing a club again.
That led to some reminiscing by a few of the players about just how much Woods has achieved. Scott noted that players like Spieth, 22, never competed against the player who won 14 majors in 12 years.
''It's hard to explain to Jordan coming out now how he was just so much better than everyone at that point,'' Scott said. ''We're all quick to forget that sometimes.''
Spieth has a decent idea. He was asked what he would consider a good record with at least a share of the 54-hole lead.
''I would say 50 percent would be pretty spectacular,'' he said.
Woods was at a 93 percent clip on the PGA Tour - 54-4.
LAST CHANCE: The 18-man field consists only of players who are among the top 50 in the world ranking, so it was surprising to realize that five players have gone all year without winning. This is their last chance.
On that dubious list are Adam Scott, Matt Kuchar, Hideki Matsuyama, Paul Casey and Billy Horschel.
Scott has not had a winless year since his first year as a pro in 2000.
LONG TRIP: Spieth and Scott share the awards for ''longest trip to play in Tiger's event.''
Both were in the Australian Open last week in Sydney and then traveled some 24 hours to get to the Bahamas. Spieth left Sydney on Monday afternoon and arrived home in Dallas just before lunch on Monday. That gave him enough time to unpack, do some laundry, pack and head to the islands on Tuesday.
Scott's journey is even more impressive. He flew ''home'' to The Bahamas - he's had a house here for the last four years - and then he is packing up and returning to Australia to celebrate the holidays.
Scott could have stayed Down Under to play the Australian PGA. He said he thought the Hero World Challenge might be more fun. And after his long year, fun won.
---
---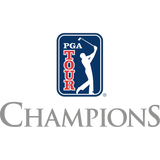 Get more from Champions Tour
Follow your favorites to get information about games, news and more
---