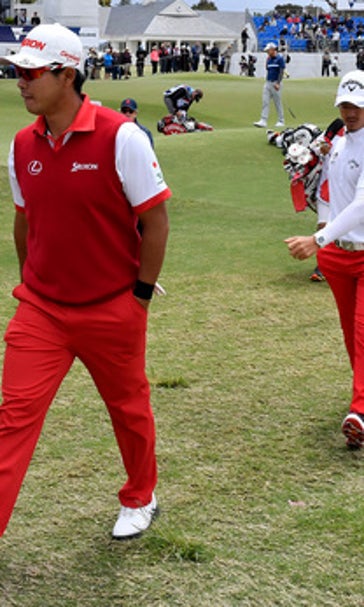 Spain leads after windy first round of World Cup
November 24, 2016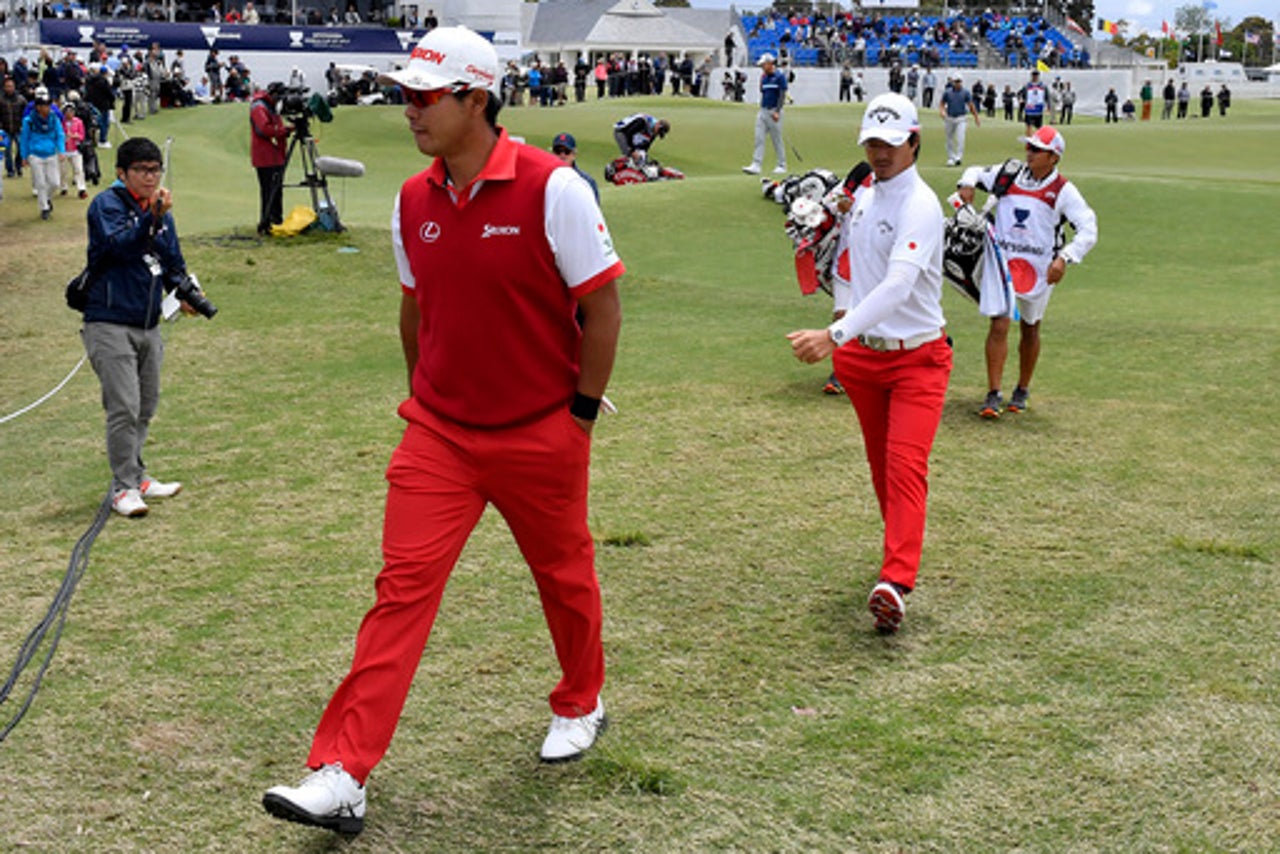 MELBOURNE, Australia (AP) Spain's Rafa Cabrera-Bello was the only player to give thanks to the stiff south-westerly wind that buffeted the field in the World Cup's opening round on Thursday.
He threw back his head in a mix of relief and delight when a birdie attempt on the 18th green hovered on the right lip and then dropped into the cup to propel his team into the lead.
Cabrera-Bello and teammate Jon Rahm had a three-under round of 69 to edge one stroke ahead of France, China and the U.S. after the foursomes competition at Kingston Heath.
''It looked like I couldn't miss and then all of a sudden it could really miss and I don't know how it came back. It looked like it was going to miss right and something up there .... the wind helped,'' Cabrera-Bello said.
That was the only positive comment on the cold wind that tormented the 56 players with club selection on approach shots to the quickening greens.
The teams are hoping for calmer conditions for Friday's fourball second round that is more tournament-familiar than the first round's alternate shot format.
While U.S. pair Rickie Fowler and Jimmy Walker lamented being away from home for Thanksgiving, winning the World Cup is firmly in their sights.
''We didn't come down here to play for second. That (win) would make the trip worthwhile,'' Fowler said.
Walker dominated the American highlights package, nailing a 15-meter birdie putt on the fifth and then holing a bunker shot at the 13th that started a trio of back nine birdies.
But the U.S. PGA champion praised Fowler's scrambling exploits as equally important to compile the two-under 70.
''He putted really good, made some great clutch (par) putts that really saved us in the middle of the day,'' Walker said.
''It played tough, anything under par was a good score. It really was a battle.''
The Americans upstaged host team Australia as Adam Scott and Marc Leishman salvaged only one birdie, at the par-three 15th, from a tardy round to be back in the pack after a 74.
But Leishman reminded everyone that they're only five shots off the pace and he said: ''Bodies are feeling good and let's go out tomorrow and have a good one, eh, Scotty?''
Only six of the 28 teams managed to break par around the 6503-meter (7111-yard) course, with France's Victor Dubuisson and Romain Langasque posting what seemed to be an unreachable 70 in the second group out in more benign morning conditions.
''We both played very well,'' Dubuisson said. ''The strategy from the tee was the key, we always kept the ball in the fairway. I'm very happy with our score today because it was really tough.
''It was really relaxed on the course. We are very good friends and for us to play together here, it's like a dream from back when we were a child.''
Langasque said they would use the same strategy in the four-ball competition; playing conservatively off the tee.
''I have a special shot that I can really use on this course. But this course is always tough even without wind, so it was a really good round,'' Langasque said.
China's Wu Ashun couldn't stop smiling after draining a monster putt for birdie on the final hole to jump into a share of second place.
''Li was giving me some ideas on the break and talk about the speed that was very fast this afternoon and the wind's blowing too. So, he said to just take it easy, just relax and putt and it goes in. It's unbelievable,'' Wu said.
Swede David Lingmerth reflected the relief of all competitors that the four-ball format permits them to all to play like a regular tournament for the second round.
''You learn this course a little bit more every time you go out. Playing alternate shot though, it's a little different than your regular tournaments and I have to say it was probably a good 10 years since I did it last time,'' Lingmerth said.
---