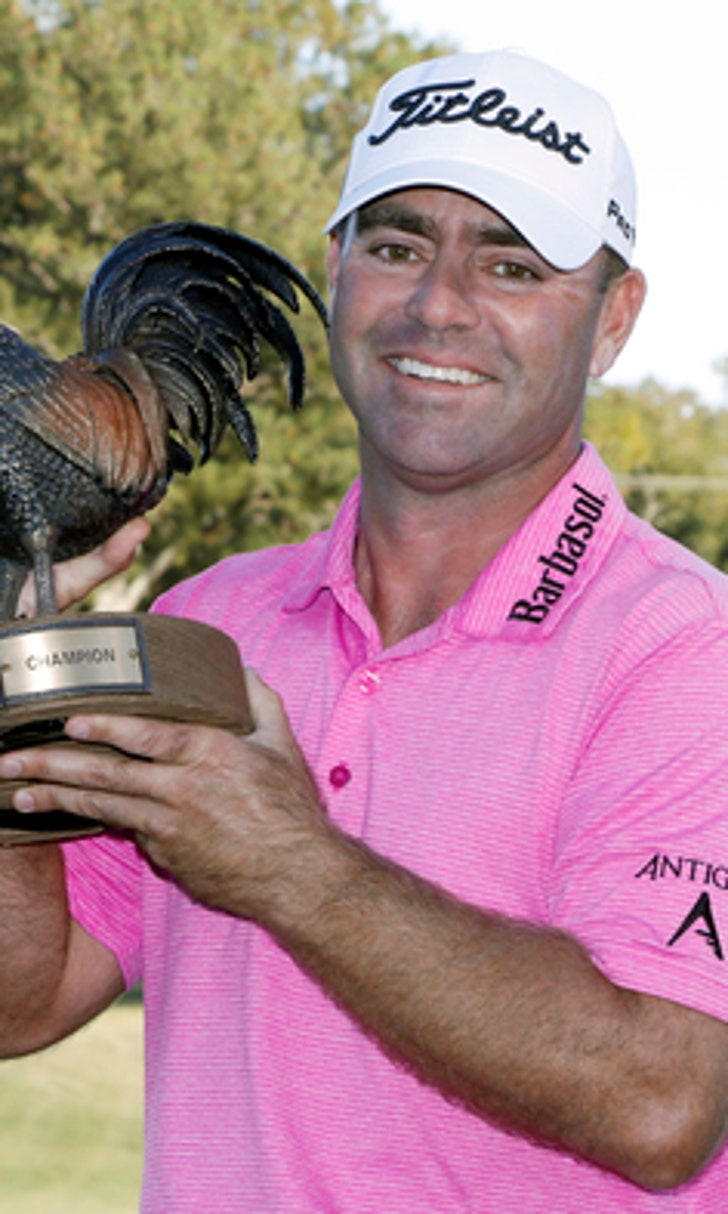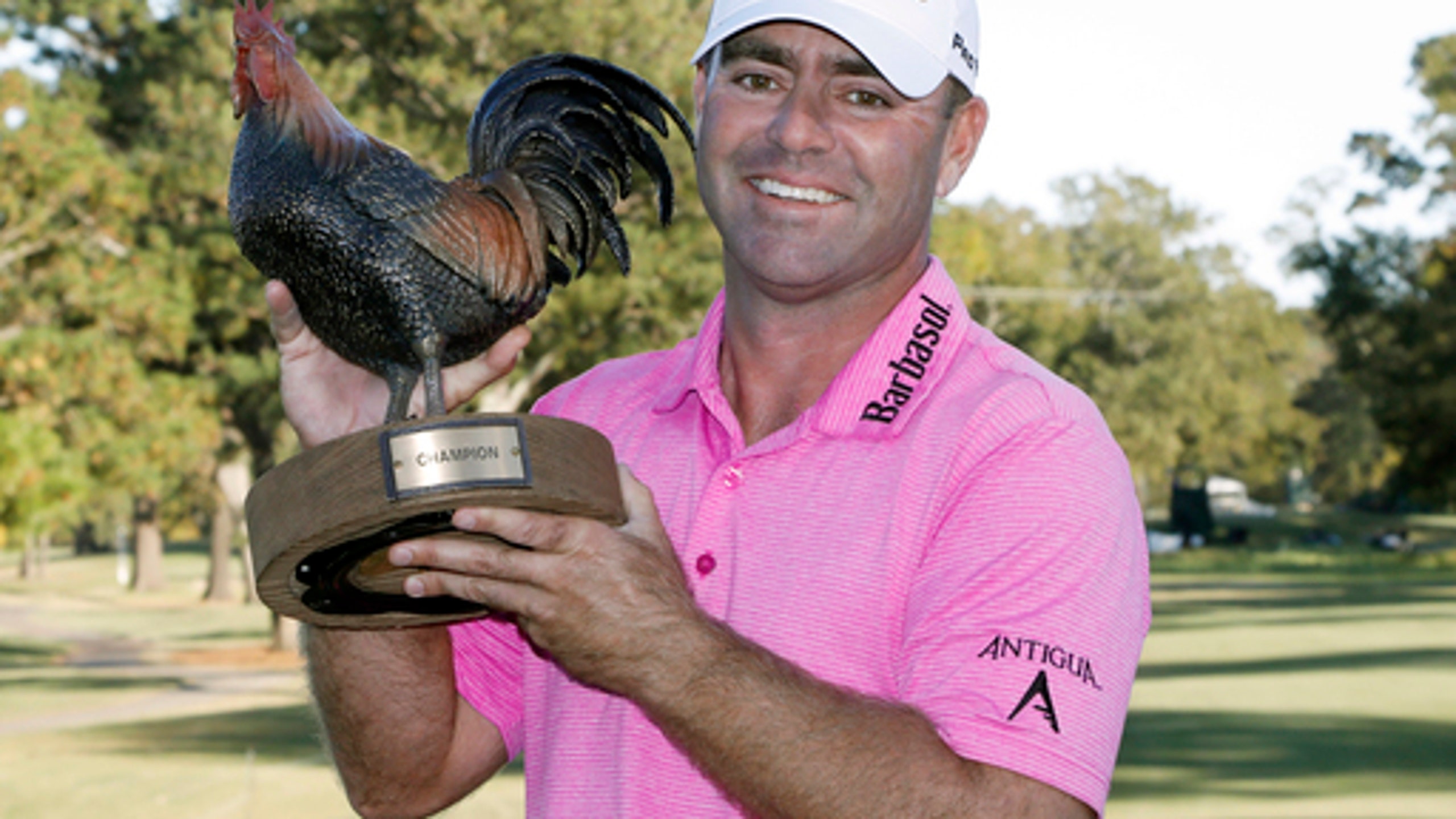 Ryan Armour takes the long, hard road to paradise
BY AP • January 4, 2018
KAPALUA, Hawaii (AP) Ryan Armour arrived on Maui with enough time to soak up the perks of paradise before it was time to get to work.
He got in the car with his wife and two sons and took the road to Hana on the other side of the island from Kapalua. They followed the winding passage through a tropical rainforest and across nearly 60 bridges, some built a century ago, most with only one lane. The trip took nearly 12 hours door-to-door.
''It's white knuckle,'' Armour said. ''It's scary.''
He could have just as easily been describing the road he took to Kapalua for the winners-only Sentry Tournament of Champions.
That one began nearly 25 years ago when Armour was on the brink of winning the 1993 U.S. Junior Amateur. He was 2 up with two holes to play when his opponent birdied the last two holes and then won on the first extra hole with a par.
No shame there. His opponent was Tiger Woods, who won a record third straight title.
What followed for Armour was a solid career at Ohio State, and then nearly two decades of coping with the harsh reality of a game that demands resilience.
Armour spent five years on the mini-tours as he tried to get through Q-school. He was twice tempted to quit the game. He spent twice as much time on the developmental circuit than the PGA Tour.
And then he won, closing with a 68 for a four-shot victory in the Sanderson Farms Championship in Mississippi last fall.
It gave him job security for the first time in his career with the two-year exemption. It gets him into his first major - the PGA Championship, not the Masters quite yet. And it sent him to Kapalua as one of 14 players who won for the first time on the PGA Tour last year. What makes the 41-year-old Armour different from the other newcomers is that he's the oldest player in the field.
And he might be the happiest.
The last six weeks, along with the flight across the Pacific Ocean, gave him an even greater appreciation of how hard he worked.
''When you get here it's like, `Wow, I really did this. I won.' That made it even better having that time off,'' Armour said. ''We did something great. Because this game kicks you in the butt a lot. Not just me - everybody.''
Making it even cooler is that Armour had the distinction of hitting the opening shot of the new year Thursday on the Plantation Course, a drive against the Pacific backdrop that went 354 yards down the hill.
So much attention this week is on defending champion Justin Thomas, Jordan Spieth, Dustin Johnson and Jon Rahm and a powerful group of young players who make playing golf for a living more difficult than ever.
Armour represents the side of golf that is far less glamorous and much more aggravating.
He thought back to the early days on the mini-tours, when he was doing well to make a small profit and keep his game headed in the right direction. One year, he won the first stage of Q-school at 19-under par. He shot 11 under in the second stage and missed advancing by one shot.
''I thought I was going to quit,'' he said. ''I just shot 30 under for eight rounds and I had nowhere to play. What the hell is going on here? Luckily, I had some great guys in my corner in Akron (Ohio). We put together a good, financial incentive package. They said, `You are not quitting.'''
The second temptation followed his first few attempts on the PGA Tour - he reached the FedEx Cup playoffs in their first year in 2007, but then didn't come close to keeping his card the next year, sending him back down to the Web.com Tour for the next four years.
But in a bid to get longer off the tee, his game got worse. Golf kicked him hard and left a bruise.
''In 2012, that was as low as I've ever been,'' he said. ''I got really fit throughout the year, but I lost my golf game. I tried to get bigger, stronger, longer. I felt great. I looked good going to the beach. But it didn't equate to better golf.''
He had no status on any tour. His choice was to start over or find another line of work.
''My wife said, `You're too good. You're not quitting,''' Armour said.
Armour didn't play any tour in 2013, which turned out to be the best thing that could have happened to him. He played one-day events in Florida to make some cash and stay sharp, and it allowed him to be home with his two sons, who were 4 and 1 at the time. It also made him hungry.
''It was rewarding, and it recharged me to go back to Q-school and get full Web status,'' he said.
Slowly - much like the road to Hana - he was on his way. Four years later, Armour was a winner. Being at Kapalua made it worth all the struggles, even with so many hairpin turns and creaky bridges to cross.
The views weren't always this good. They are now.
---
---