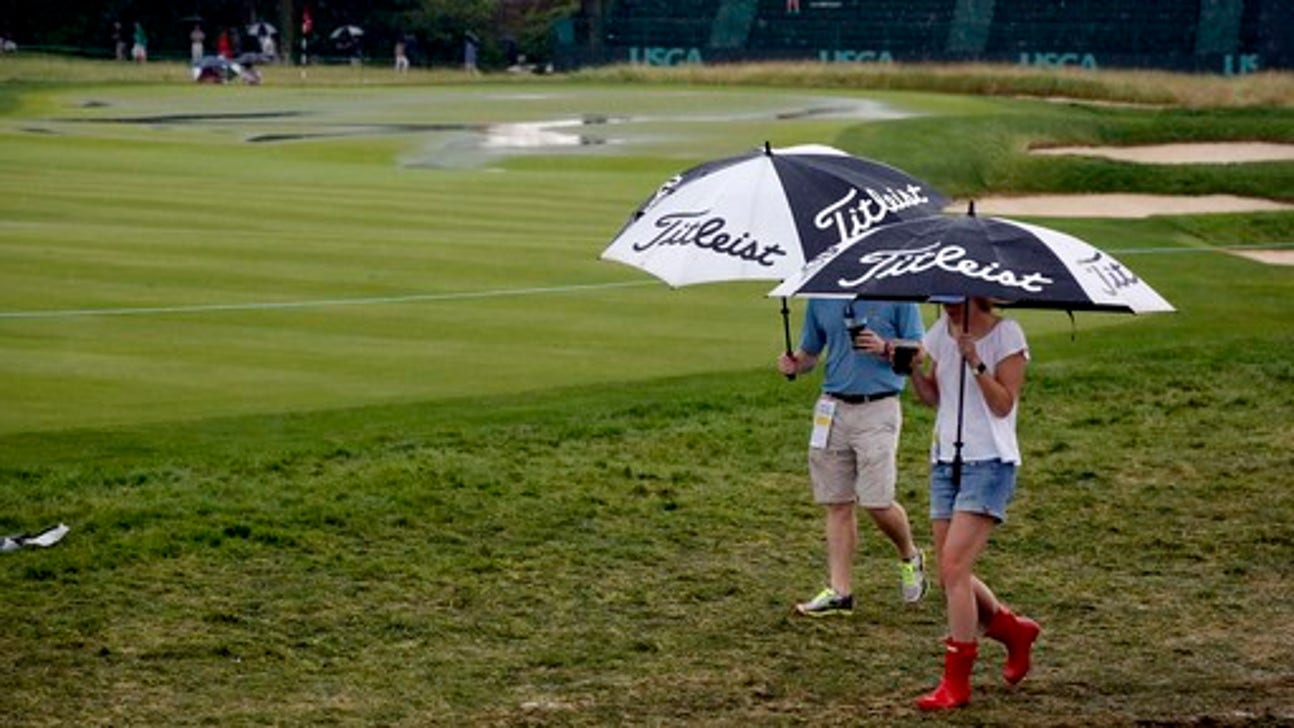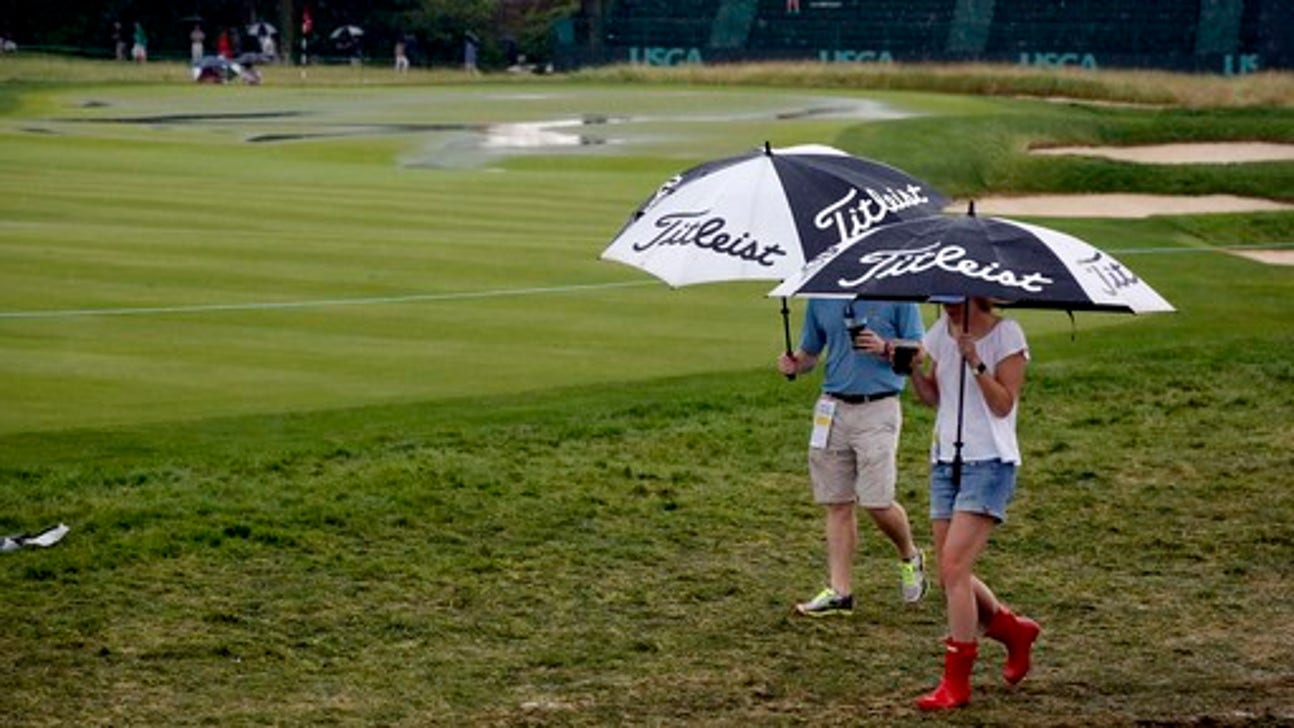 Pushing the 'Restart' Button for Round 1 of US Open
Published
Jun. 17, 2016 4:28 a.m. ET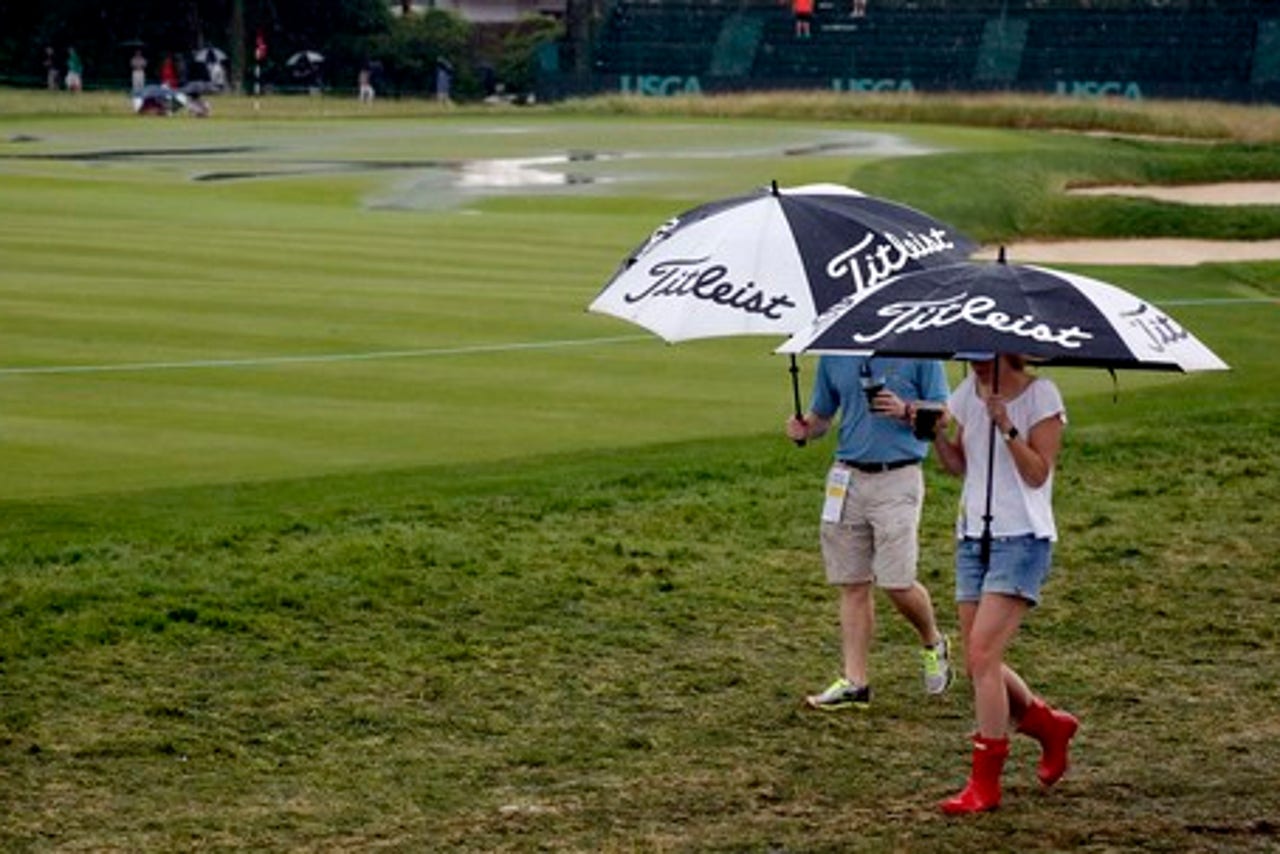 OAKMONT, Pa. (AP) Might as well hit the ''restart'' button on this U.S. Open.
Three swift-moving storms raked Oakmont Country Club and made a hash of Thursday's first round, sending U.S. Golf Association officials scrambling to get the national championship back on pace. Play is scheduled to resume Friday at 7:30 a.m., meaning all but the nine golfers who completed the first round can expect to play more than 18 holes.
At least the forecast looks like it will cooperate, with warm, dry and mostly sunny conditions predicted.
Before the day's third and final suspension of play was called, leader Andrew Landry - a U.S. Open rookie who's ranked No. 624 in the world - faced a 10-footer for birdie on his last hole in a bid to get to 4 under. One stroke back were Masters champ Bubba Watson and Danny Lee, trailed by a second group at 1 under.
Those were the only players in the red, in part because half the players in the 156-man field never had the chance to set foot on the course.
The frustration was epitomized by a poignant scene behind the ninth green. There, Neels Els watched his son Ernie, a two-time U.S. Open champion, wrap up a session on a nearby practice green in anticipation of his 24th Open start.
Then the skies opened up, and like every other player and fan on the grounds, father and son went running for cover.
Still, there were some highlights and some things to look forward to:
--
ANDREW WHO?
The U.S. Open has a history of surprise first-round leaders. For all that, Landry likely surprised even himself. His best finish on the PGA Tour was a tie for 41st last week in Memphis and he won his only title on the Web.com Tour in ... Colombia, South America. But he was tough on Oakmont.
Landry made three straight birdies mid-round to get to 5 under and had short birdie tries on the following two holes. He missed both, then made back-to-back bogeys, but seemed to settle down on his final hole, sticking a short iron to 10 feet for birdie when the weather horn suspended play.
---
JUMPING THROUGH HOOPS TO WATCH SOME
Scottie Scheffler wasn't just happy to get in the clubhouse, even at 1-under, which made him - technically, anyway - the clubhouse leader. Here's the moment he made it into red numbers: https://twitter.com/USGA/status/743521912358211585
But by finishing, he got a later tee time Friday and a chance to watch the NBA Finals.
The University of Texas amateur, with his sister on the bag, knocked in a 2-footer on the final hole, leaving him in the group trailing Landry by two shots. When he finished, Scheffler wasn't sure he would be the clubhouse leader, but blocking out his schedule for the rest of the evening was a sure thing.
''I wanted to get done so I could stay up late to watch that,'' he said.
---
WHO ARE THESE GUYS?
Rory McIlroy, Rickie Fowler and Danny Willett would be a dream threesome by just about any measure - unless that measure was par at Oakmont.
Fowler wound up the worst-off, struggling to 6 over when the horn mercifully suspended play. McIlroy, a four-time major champion, and Willett, who won the Masters in April, were both at 4 over.
---
WHERE WERE THESE GUYS
If there was a marquee player or two think you missed, don't worry. Grab the remote, pile up the snacks and burrow deep into the sofa cushions. There's a lineup of major champions that never made it out on the course and these are just a few of the best pairings:
Sergio Garcia-Dustin Johnson-Hideki Matsuyama.
Phil Mickelson-Justin Rose-Henrik Stenson.
Jason Day-Louis Oosthuizen-Adam Scott.
---