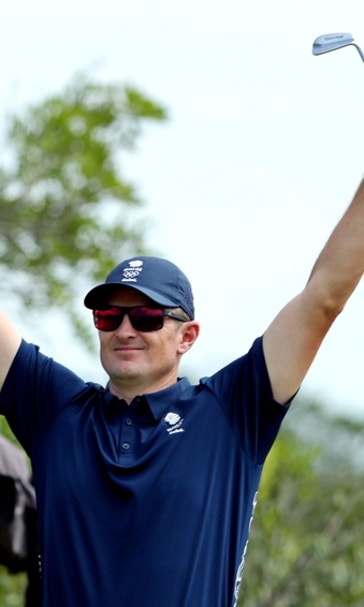 Pro Golf Daily: Aces and Newsmakers in 2016
BY Fansided and Adam McGee/FanSided via Pro Golf Now • January 14, 2017
Our latest daily roundup is here with the pick of the best aces and the biggest stories from across the world of golf in the 2016 calendar year.
Welcome back to Pro Golf Daily.
If this is your first time joining us for the daily roundup, the idea of this piece is generally to help keep you up to date on the best of all the latest news from around the world on a day-to-day basis.
As such, this column will act as a means to recap everything that you might have missed from us on the previous day, but also more importantly to share with you some of the work from around the internet that is worth your attention as a fan of the game.
If you spot something that you think might be of interest, you can send it our way too. Tweet it to @ProGolfNow or message us on Facebook.
Let's get down to it:
Best of Pro Golf Now From 12/18/16
Top-5 Moments of 2015-16 PGA Tour Season: #5 Quicken Loans National (read here): Brandon Musso starts his countdown of some of the most memorable moments of the PGA Tour season with Billy Hurley III's win at Quicken Loans National.
Best of Golf Across The Internet From 12/18/16
The best aces of 2016 (read here): Matt S. Craig continues the end of year retrospective at PGA.com as he rounds up the best holes-in-one from around the golfing world for the 2016 calendar year.
Top 18 Newsmakers of 2016 (read here): Ryan Herrington reflects on all of the biggest stories of 2016, and more specifically the players, companies and events that were at the center of 2016's biggest golfing headlines.
Tour Confidential: Tiger Woods' Bridgestone Deal, Top Stories of 2016 and what to expect in 2017 (read here): The Golf.com and Sports Illustrated team gather for their weekly roundtable to look back on 2016, look forward to 2017, speculate on the impact of Tiger's Bridgestone deal and more.
That's it for today's roundup but check back in tomorrow when we'll do it all again.
More from Pro Golf Now
This article originally appeared on
---
---