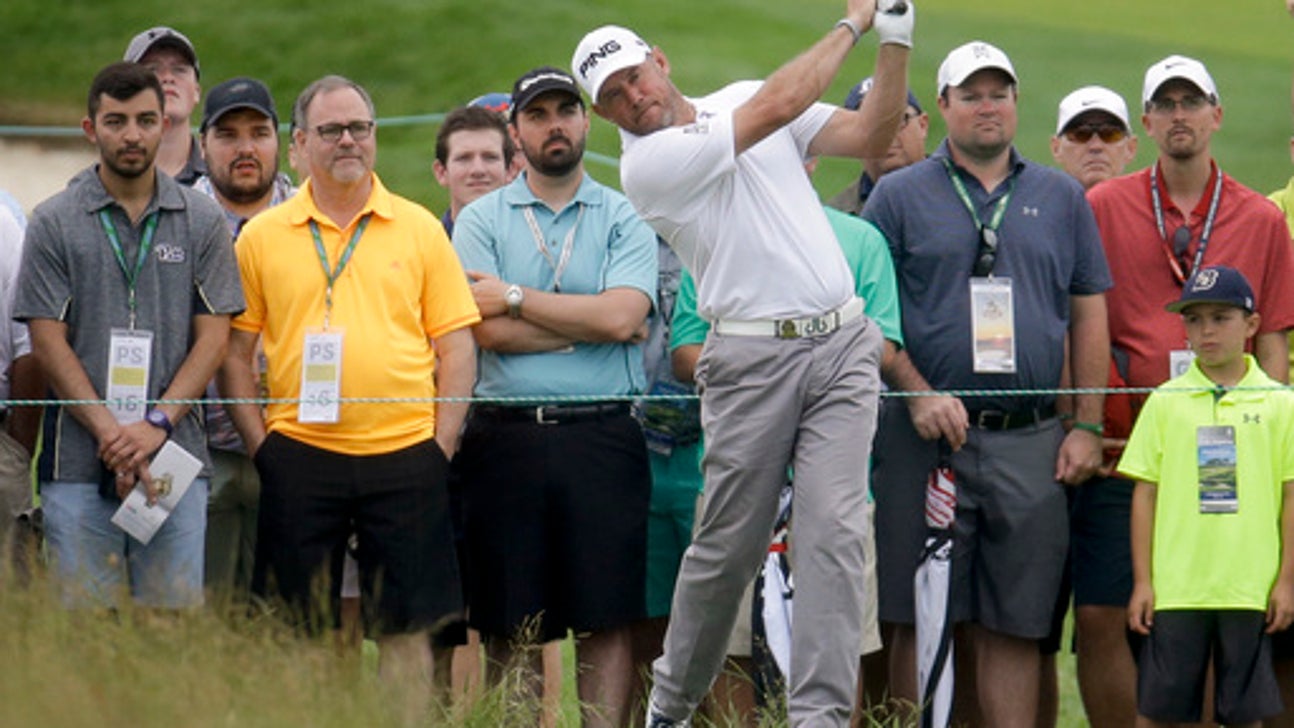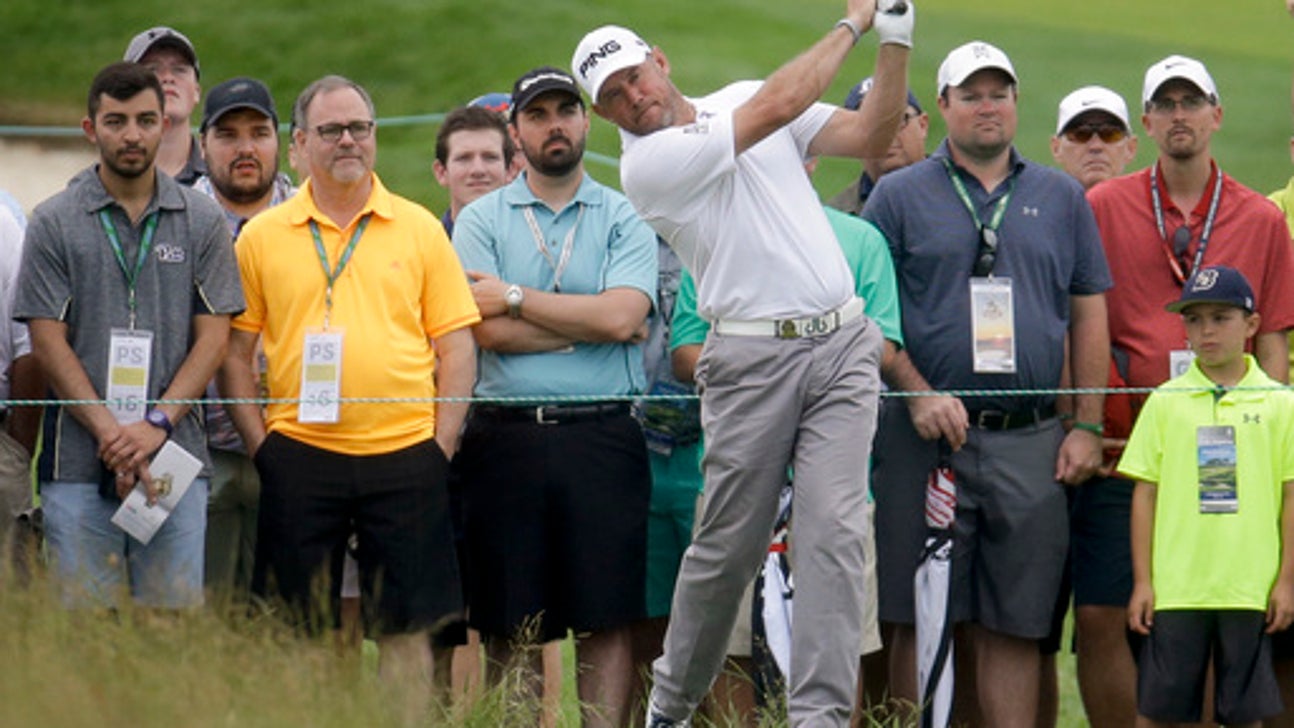 Players question why no warm-up after rain delay
Published
Jun. 16, 2016 9:33 p.m. ET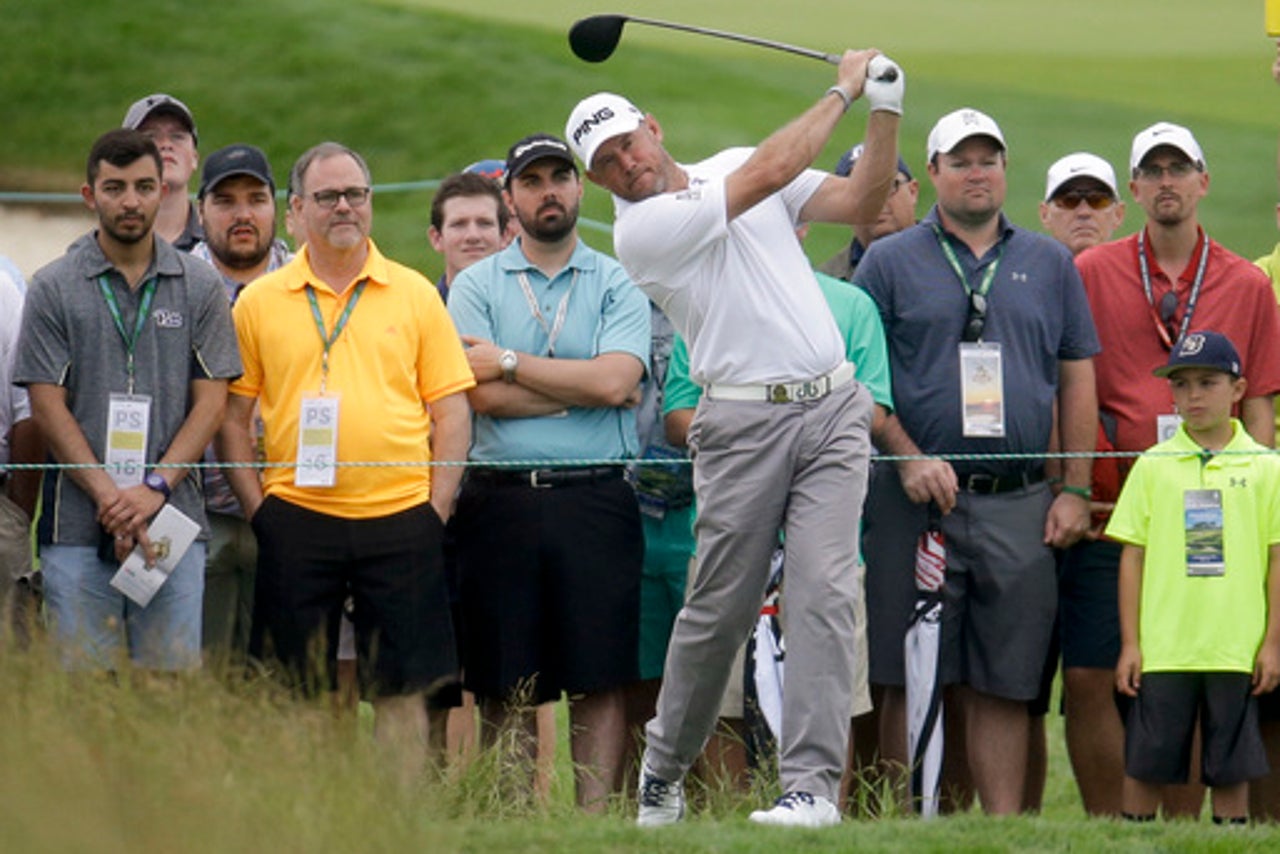 OAKMONT, Pa. (AP) Golfers are used to having rain delays during tournaments. The surprise Thursday was that after waiting out the first of three storm suspensions that lasted 1 hour, 19 minutes, they were sent back out without a chance to warm up.
Kevin Chappell had to return to face a 5-wood into the longest par 3 in U.S. Open history at No. 8. Jordan Spieth faced a delicate bunker shot on the 17th. Danny Willett and Shane Lowry were among those in a cabin behind the seventh tee.
''You're in a U.S. Open, they don't give you a chance to even hit a few balls,'' Willett said.
Jeff Hall, the managing director of rules and open championships for the USGA, said the weather system lasted slightly longer than anticipated. He said the radar indicated the system would be through in 45 minutes to an hour, which he thought was a reasonable delay without players needing to go the range.
''We just couldn't get to a point where we were completely comfortable with safety,'' Hall said. ''It didn't make any sense at that point to bring them in and lose another 90 minutes potentially when we knew it was going to get better.''
Part of the problem is that PGA Tour players are used to being able to warm up after a delay of 45 minutes or more. That's not a policy, just typical on tour.
But this is not a PGA Tour event.
''It was a shame,'' Lowry said. ''We were out in cover beside the seventh tee. It wasn't many seats available. We were standing there for well over an hour. And it wasn't ideal, but I went back out there. I felt OK. I normally don't need to warm up that much, which is good for me, but imagine some of the older guys might have been feeling it. That was fine. That's what the USGA had to do to get as much golf as they could in today.''
Hall said it wouldn't have been fair to let players that sought shelter in the clubhouse - near the range - to warm up when so many others were scattered about the course, some of them on the other side of the Pennsylvania Turnpike.
All players were given a chance to warm up after the second delay when everyone was brought to the clubhouse. Hall said the USGA generally keeps players in position during a delay if the system is going to be no more than an hour.
''We missed it by 19 minutes,'' he said.
---
SETTING THE RECORD STRAIGHT: Bubba Watson had his only top 10 in a U.S. Open at Oakmont in 2007 when he tied for fifth, and he was off to a good start Thursday at 2-under par through 14 holes, with five birdies.
Watson let Paula Creamer use his yardage books for her victory in the U.S. Women's Open at Oakmont in 2010, and Watson said earlier in the week that he never got them back.
''So we're marking all new notes,'' Watson said, adding with a smile in a Golf Channel interview, ''That's OK, Paula. No big deal.''
Creamer set the record straight Thursday at the Meijer LPGA Classic.
''I mean, Bubba's a good friend of mine so I know he's trying to throw me under the bus,'' Creamer said. ''But we all know in reality I did give him back his yardage books and he had them. It's kind of funny when you can play games like that. However, he is wrong and he knows it and he has his books.''
---
FOWLER'S START: Rickie Fowler opened his U.S. Open with a shot right at the flag on No. 1 that checked up and settled 5 feet away for birdie.
That was the lone highlight.
Two holes later, Fowler had a ball roll back down a slope behind the third green and made a double bogey to go over par, and he didn't come close to getting it back. When play was halted by a thunderstorm, Fowler was 6 over on his round through 13 holes.
This was not the start he needed.
Fowler, the No. 5 player in the world, has missed his last two cuts and three of his last five. He has not broken par in the opening round of a major since his 69 at Valhalla in the 2014 PGA Championship, when he tied for third.
His last five opening rounds in a major: 80, 73, 72, 81, 73.
---
SEEKING SHELTER: Players were to seek shelter during the first rain delay, and for those around the 16th and 17th holes, the closest spot was the media center.
Players typically don't go there unless it's for an interview.
It was the perfect spot for some of them. Lee Westwood and Martin Kaymer headed for media dining so they could watch Euro 2016 on TV. Russell Knox looked at the U.S. Open scoring terminal.
Most bizarre was a reporter having a casual conversation with Marc Leishman. It was interrupted by a USGA official who said that policy for rain delays was in effect, the media is not allowed in the locker room and the media center was serving as a locker room. No talking to players.
''We're good, mate. We're just having a chat,'' Leishman told him.
But to no avail. The reporter was asked to end the conversation.
Meanwhile, Paul Casey mingled in the middle of the media center with a half-dozen reporters.
---
DIVOTS: One of the loudest cheers of the day was on the second hole. Long after Jordan Spieth and his group had hit their tee shots, a few members of the Stanley Cup champion Pittsburgh Penguins were allowed inside the ropes and walked just below the grandstands. ... Scottie Scheffler made quick work of his 2 1/2-foot par putt on his final hole for a 69. It wasn't so he could walk off the course as the U.S. Open leader for a day. ''I really wanted to watch the basketball game tonight. I wanted to get done so I could stay up late to watch,'' he said. ... Phil Mickelson didn't hit a shot Thursday because of the rain delays. The last time so little golf was played on the first day at the U.S. Open was at Bethpage Black in 2009. Mickelson was the runner-up that year.
---