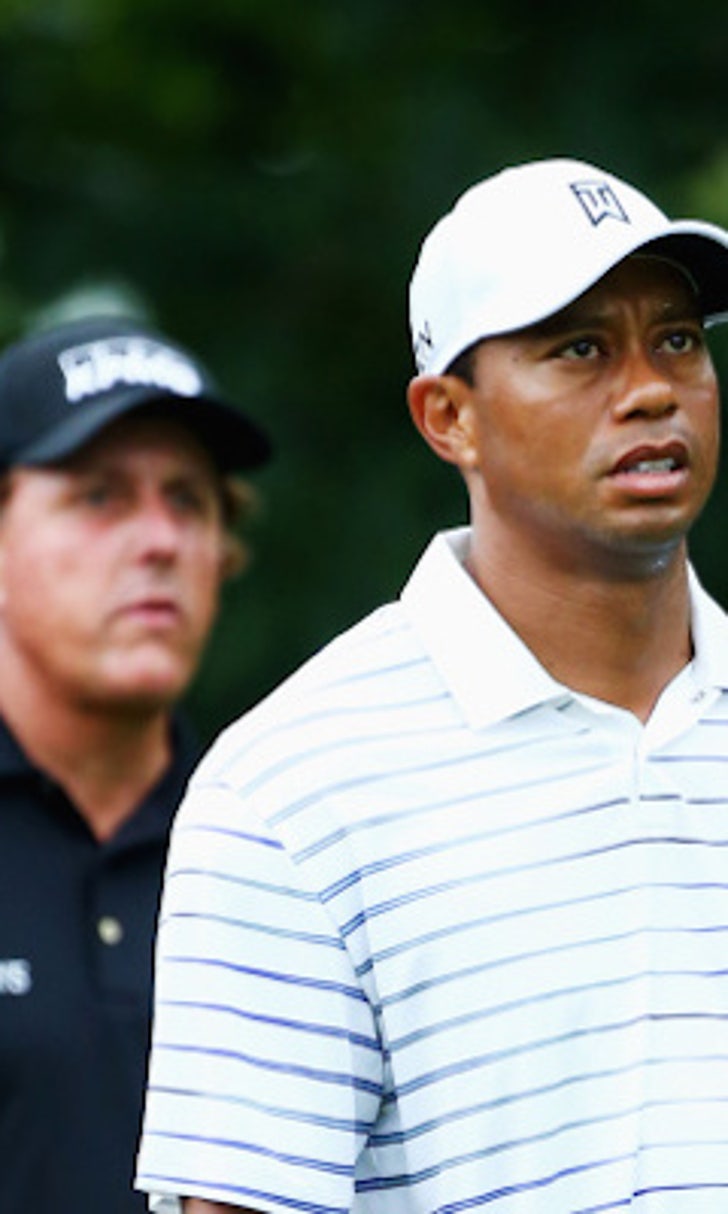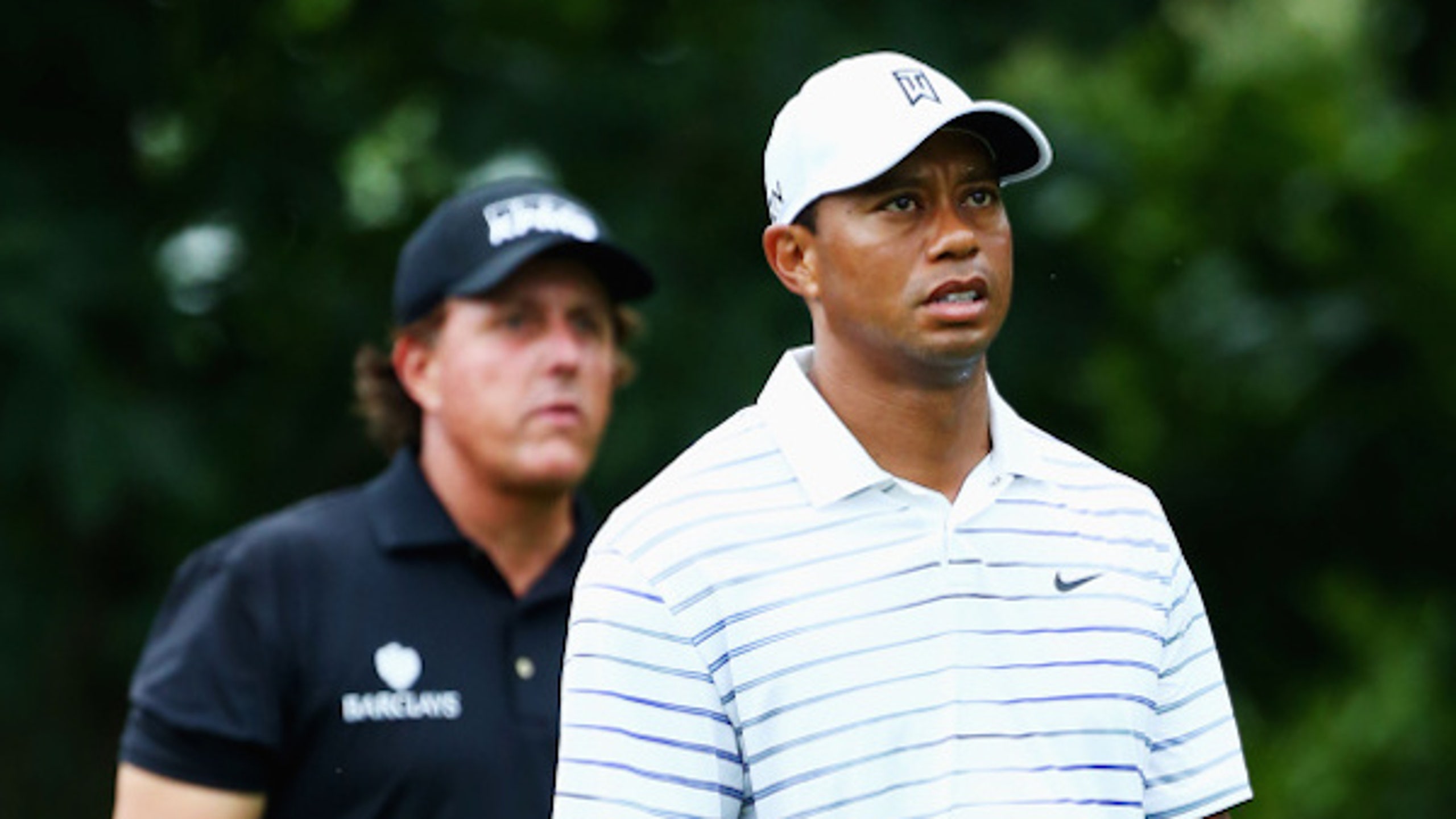 Phil Mickelson overtakes Tiger Woods as highest-paid golfer?
BY foxsports • June 11, 2015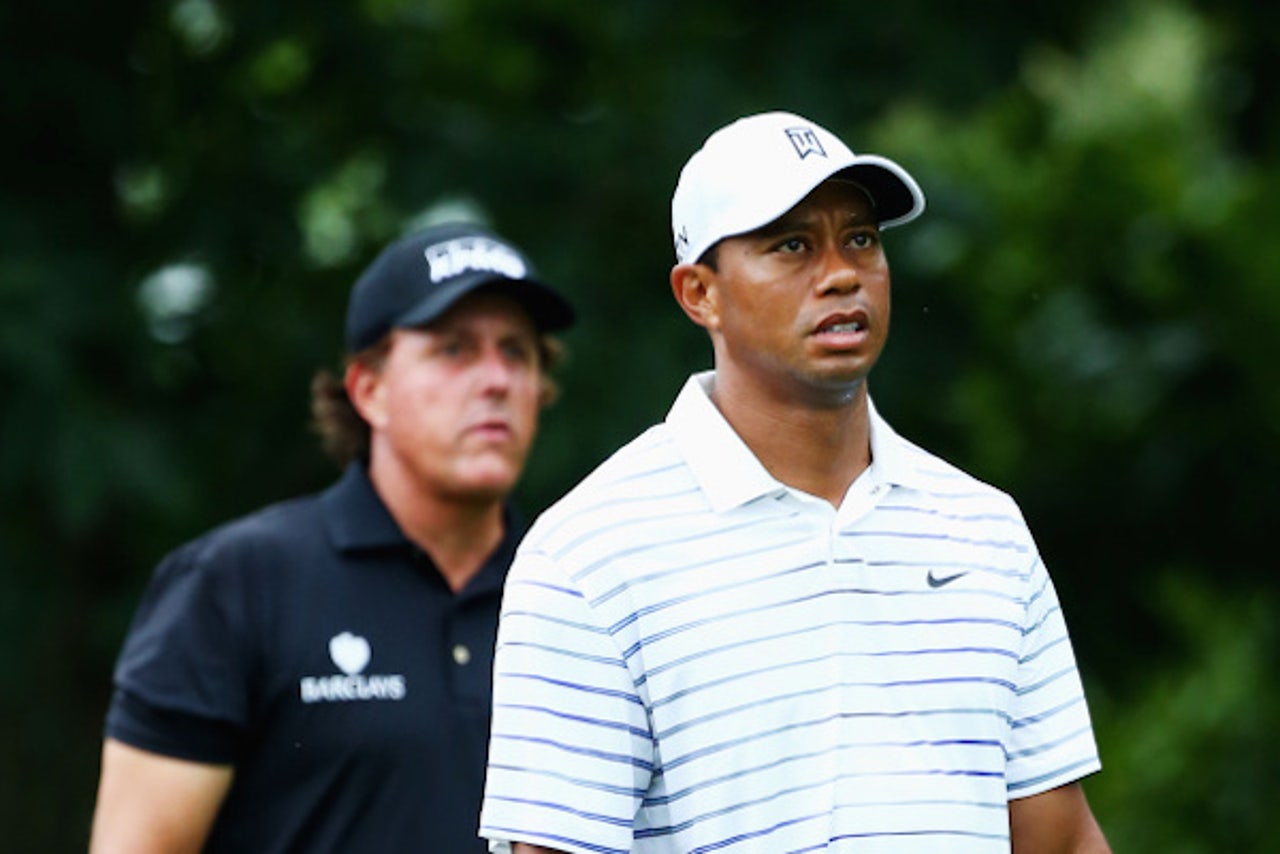 Ever since Tiger Woods became Tiger Woods, he has always been the top earner in professional golf. The only other golfer who comes close to matching Tiger's earnings each year is Phil Mickelson.
According to Forbes, Mickelson actually earned a tiny bit more than Woods over the past year. Phil checks in at No. 8 on the latest list of world's highest-paid athletes, while Tiger is just behind him at No. 9.
Not surprisingly, the difference for Mickelson this time around came on the course. Forbes estimates that Tiger made $50 million in endorsement money while Phil took home $48 million. However, Mickelson made $2.8 million in salary and winnings over the past year compared to Tiger's $600,000. Overall, Forbes estimates that Mickelson made $50.8 million and Tiger made $50.6 million.
Rory McIlroy, who made $48.3 million in total earnings and came in at No. 12 on the list, will likely catch both Woods and Mickelson in the near future.
Does Forbes really know how much each golfer is taking home down to the decimal? Not a chance, and it's still possible that Woods could be making more than Mickelson. Still, the list indicates that Tiger had a "rough" year by his standards, especially after breaking up with his girlfriend.
Woods shot an 85 at the Memorial last weekend, which was the worst round of his professional career. The endorsement money is still rolling in, but he's hardly fattening his wallet at all on the course. Despite that, I think he can still afford a new car or two if the spirit moves him.
More from Larry Brown Sports:
---