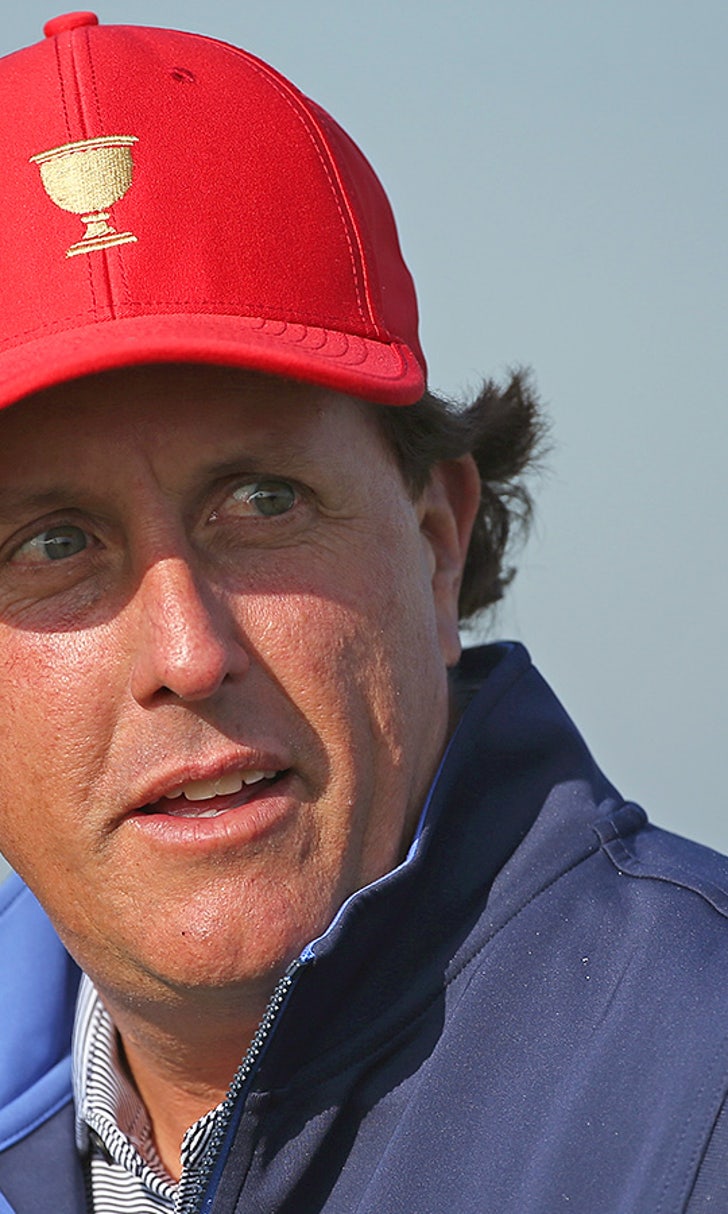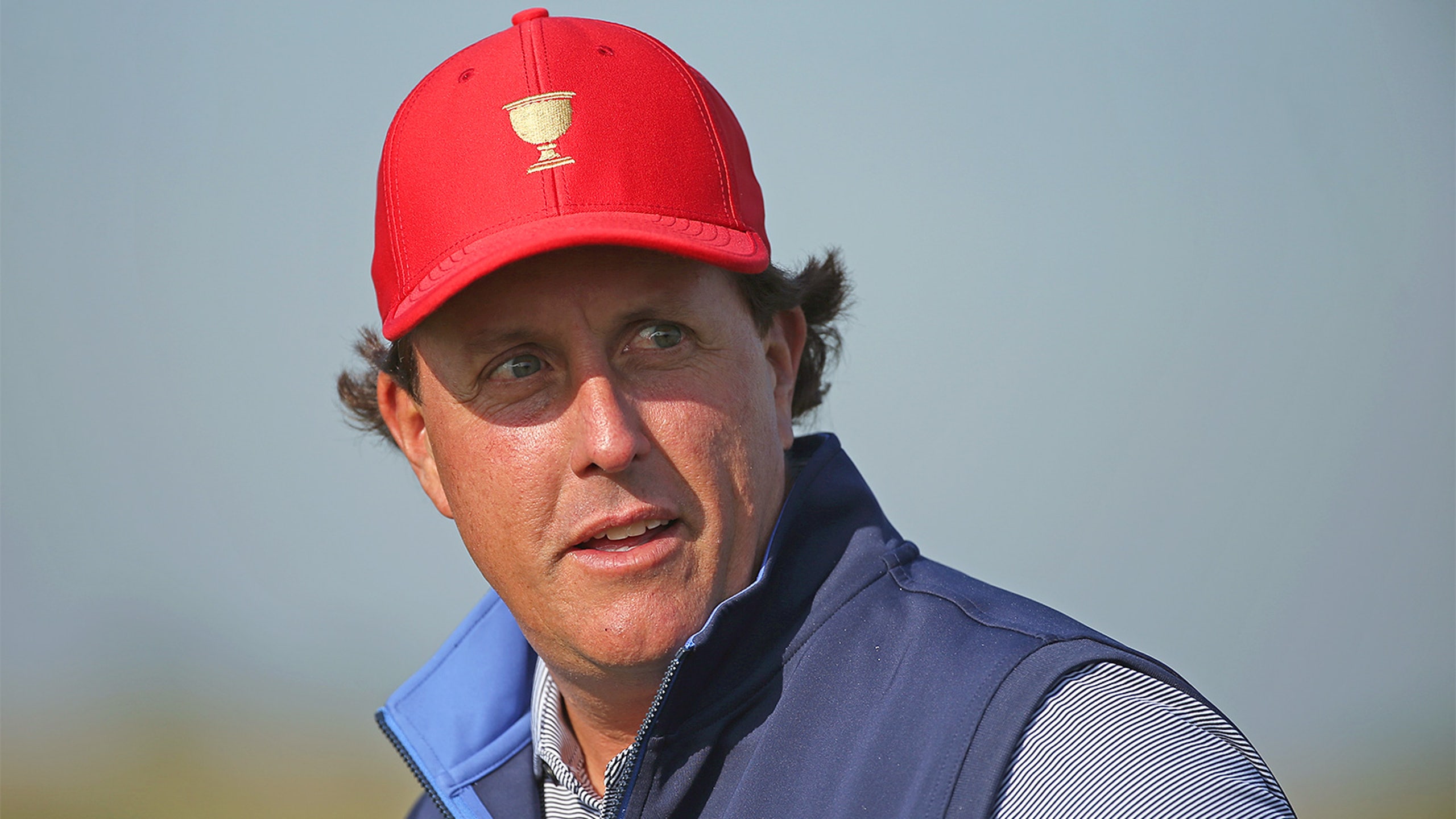 Mickelson ruffled by Aussie teen's story of wager on practice round
BY Barry Werner • January 28, 2016
Ryan Ruffels hit his first shot as a pro on the PGA Tour on Thursday in the Farmers Insurance Open, courtesy of a sponsor's exemption.
The 17-year-old Aussie phenom, however, has already ruffled Phil Mickelson.
As the story goes, Mickelson in his role as an acting golf coach for Arizona State, offered to play a round with Ruffels, a prime recruit.
Via the Sydney Morning Herald:
"We get on the first tee, it's pretty early in the morning and he says, 'I don't wake up this early to play for any less than $2500'," Ruffels recalled of a friendly offer made to him by Mickelson.
The 42-time US PGA Tour winner gave Ruffels 2-1 odds; if Ruffels won, Mickelson would give him $5,000, if he lost, Ruffels would have to pay up $2,500 when he turned professional.
"I was a few down through nine but then I birdied six of my last seven to win by one shot and took his money, so that was pretty cool," Ruffels said with a laugh.
Fast forward to Wednesday before the San Diego Open, per The AP.
"So those things right there are ... that's high school stuff," Mickelson said. "And he's going to have to stop doing that now that he's out on the PGA Tour."
The reaction from the golf legend seemed to have Ruffels looking for a mulligan.
He posted some comments on the Golf Channel's social media accounts, stating the report contained "damaging inaccuracies" and that the wager amount had been "exaggerated out of proportion." 
The New York Post put the squabble in perpective as it only can, saying Mickelson hates the "punk-ass" kid.
---
---