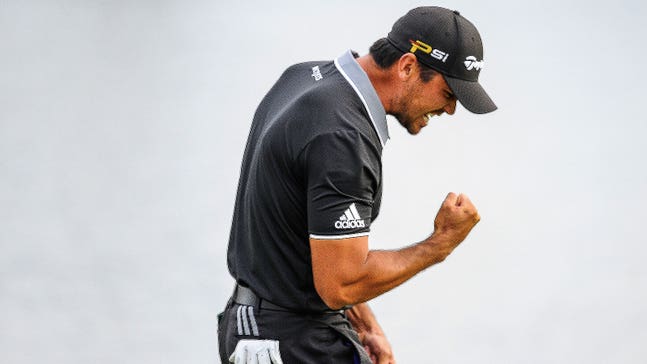 Masters power rankings: Top 10 favorites to take the green jacket
Published
Mar. 24, 2016 12:15 p.m. ET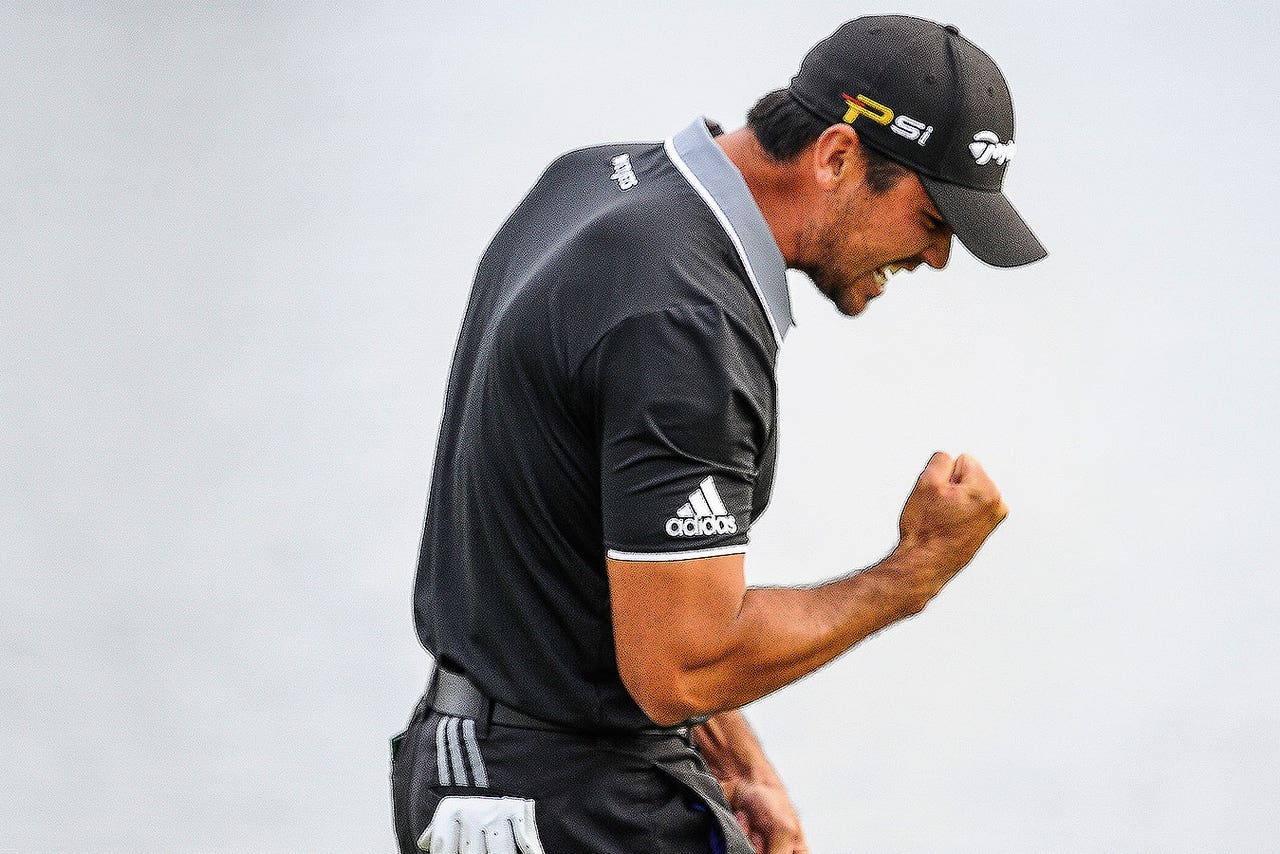 You know what the real key to life is? The real key to solid relationships, friendships, partnerships, marriage (or so I'm told)?
It's the ability to admit when you're wrong. It's the ability to say, "You know what, that was all on me, and I take full blame. Pile it on me!"
So last week, in this same space, when I typed out a few hundred words on the Masters favorites, I omitted Jason Day for what I thought was a solid reason. Jason Day hadn't played enough golf to be considered for the top-10 favorites, while others had.
And I was wrong. Oh boy, was I wrong.
Day's win at the Arnold Palmer Invitational on Sunday was the first I can remember when a player won with his B game on the PGA Tour since He Who Can Not Be Compared.
Yes, Day proved something rather interesting over the four days around Bay Hill -- when his gas pedal is down, nobody can compete, but even when he's got it nearly floored but not quite, he still might be unbeatable.
We swoon over Jordan. We faint over Rickie. We slobber over Rory. But for some reason, we look at what now-No. 2 Jason Day does and nod our heads in acceptance, but never more.
So I apologize, Jason Day. You proved me wrong. Congrats.
Just a reminder, we are a Spring Break plus a Thanksgiving holiday away from Masters week. That's exciting! Now to the rankings (odds courtesy of golfodds.com).
10. Rory McIlroy (8-to-1)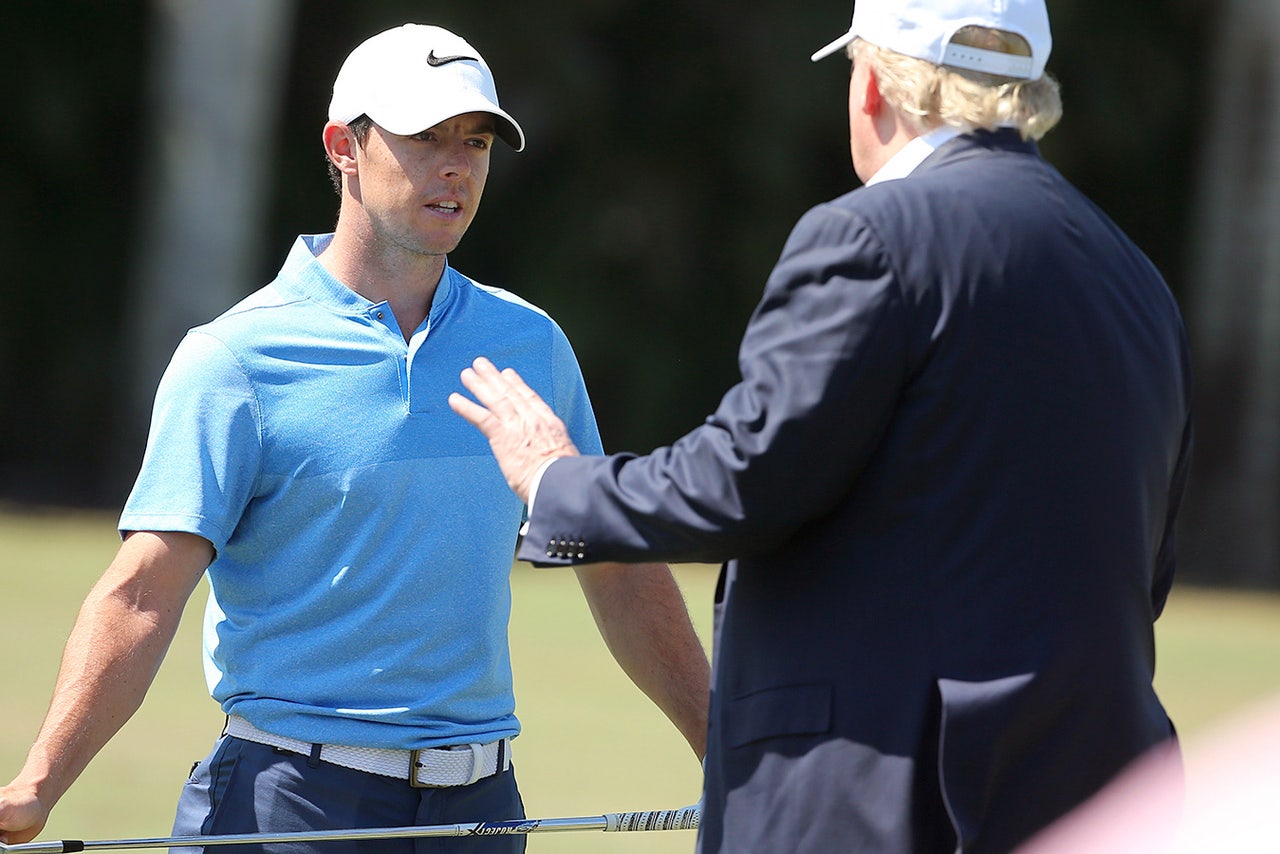 Last week: No. 7
I'm pretty sure if you needed a perfect example of the year Rory has had, look no further than his four days at Bay Hill last week.
The first round was baaaad, with two double-bogeys on his way to a 75.
His second round was GOOD, a 5-under 67 that included just a lone bogey.
The third round? Yep, you guessed it, bad again, another 75, this time with three double-bogeys!
Finally, Rory put together one of his best rounds of the year on Sunday, a 7-under 65 that, somehow, still included a double-bogey, but was offset by two eagles and a bushel of birdies.
That's how it's going for Rory. One step forward, two steps back. He has to put together four rounds before he jumps any of these guys on this list.
9. Charl Schwartzel (30-to-1)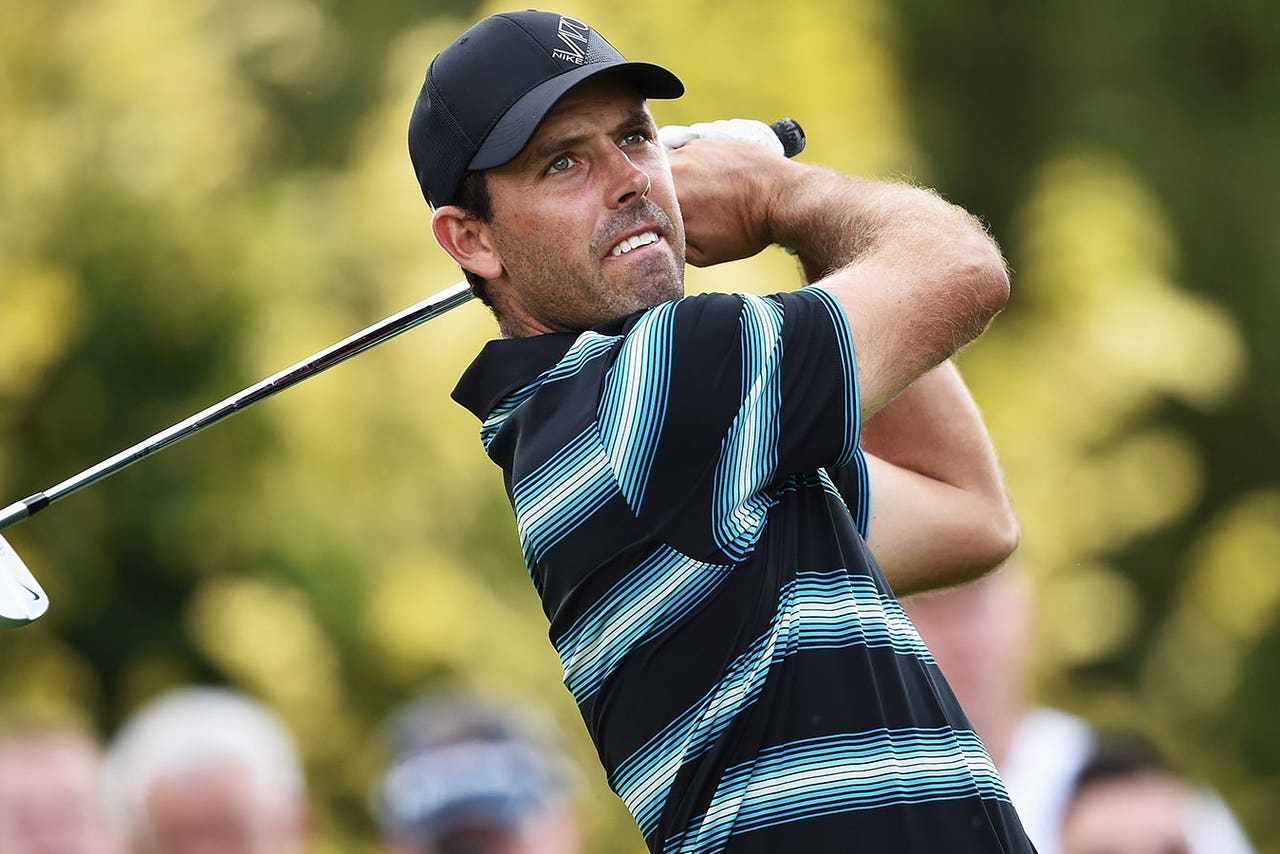 Last week: No. 9
Can we talk about how Schwartzel has won three of his last six worldwide starts?
This is a defending champion, a guy that birdied his final four holes to win this exact major championship before, and he's coming in with the type of form that would suggest he could add another green jacket.
He's flying under the radar as much as someone can that won three of his last six starts!
8. Justin Rose (25-to-1)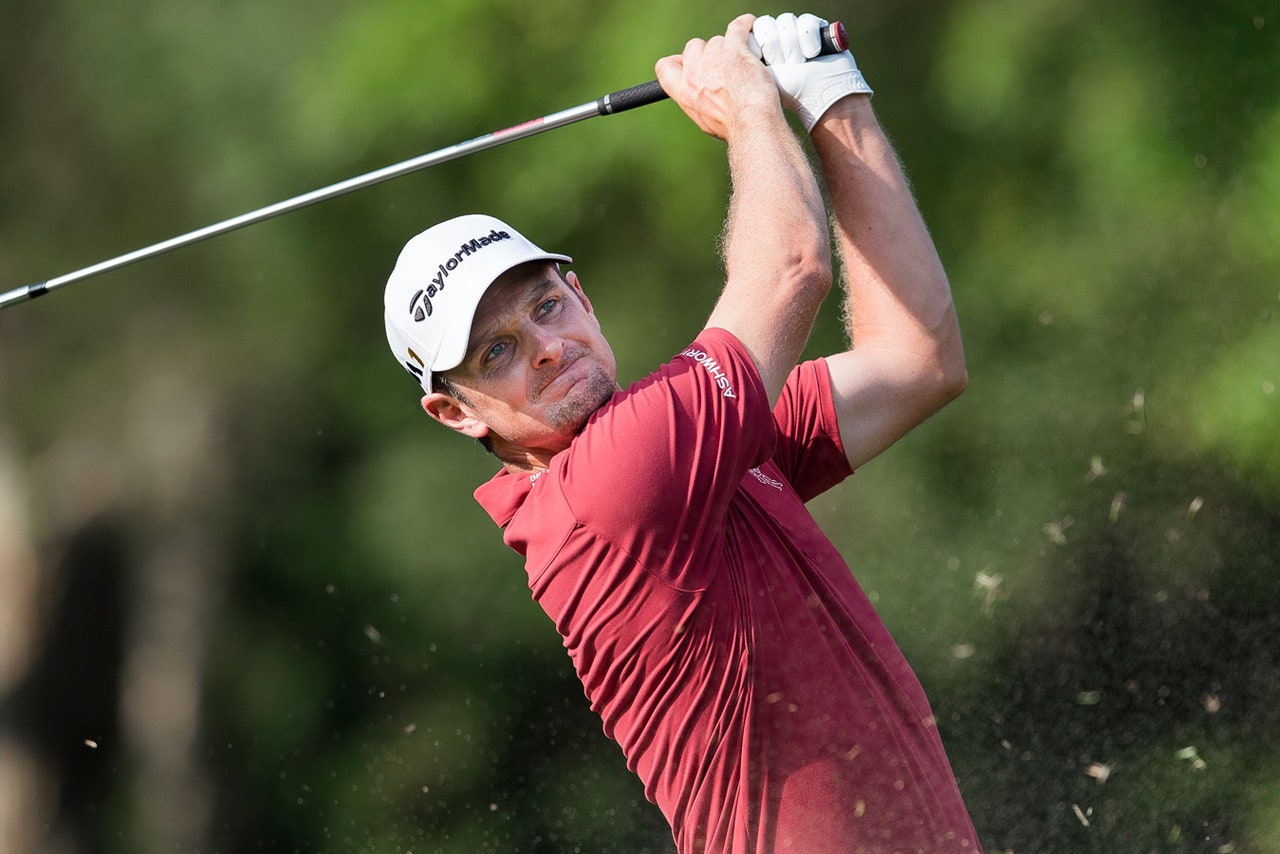 Last week: No. 8
Since last year's BMW Championship, Rose has teed it up at a total of 12 worldwide events. Did you know he has finished in the top-17 in nine of those tournaments? That's pretty good.
Rose had his best Masters finish a year ago, and seems to be itching to join the 2016 trend on tour of 30-somethings beating the heck out of the 20-somethings.
7. Jordan Spieth (7-to-1)
Last week: No. 4
He didn't play last week, but that didn't stop me from dropping the No. 1 player in the world down three spots.
Why? Because we are two weeks away and he isn't showing us anything.
In 2014, when Spieth finished second to Bubba Watson at the Masters, he was trending in the right direction. In February and March headed into Augusta, Spieth played in six events, finishing in the top-10 three times and making the cut in all six (he missed the cut the week before in Houston, but hear me out).
In 2015, when he won, he went win-second-second before claiming the green jacket.
This year, it's been ugly, with a missed cut at the Northern Trust, and two finishes outside the top-15 at both the Cadillac Championship and the Valspar (where he was defending champion).
Listen, I'm not sounding the alarm on Spieth -- he is still my seventh pick to win the Masters -- but this week and next will show a lot about where we need to put him on this list. If not for his Masters win an entire year ago (en eternity in sports media), he might not even be on this list.
6. Rickie Fowler (15-to-1)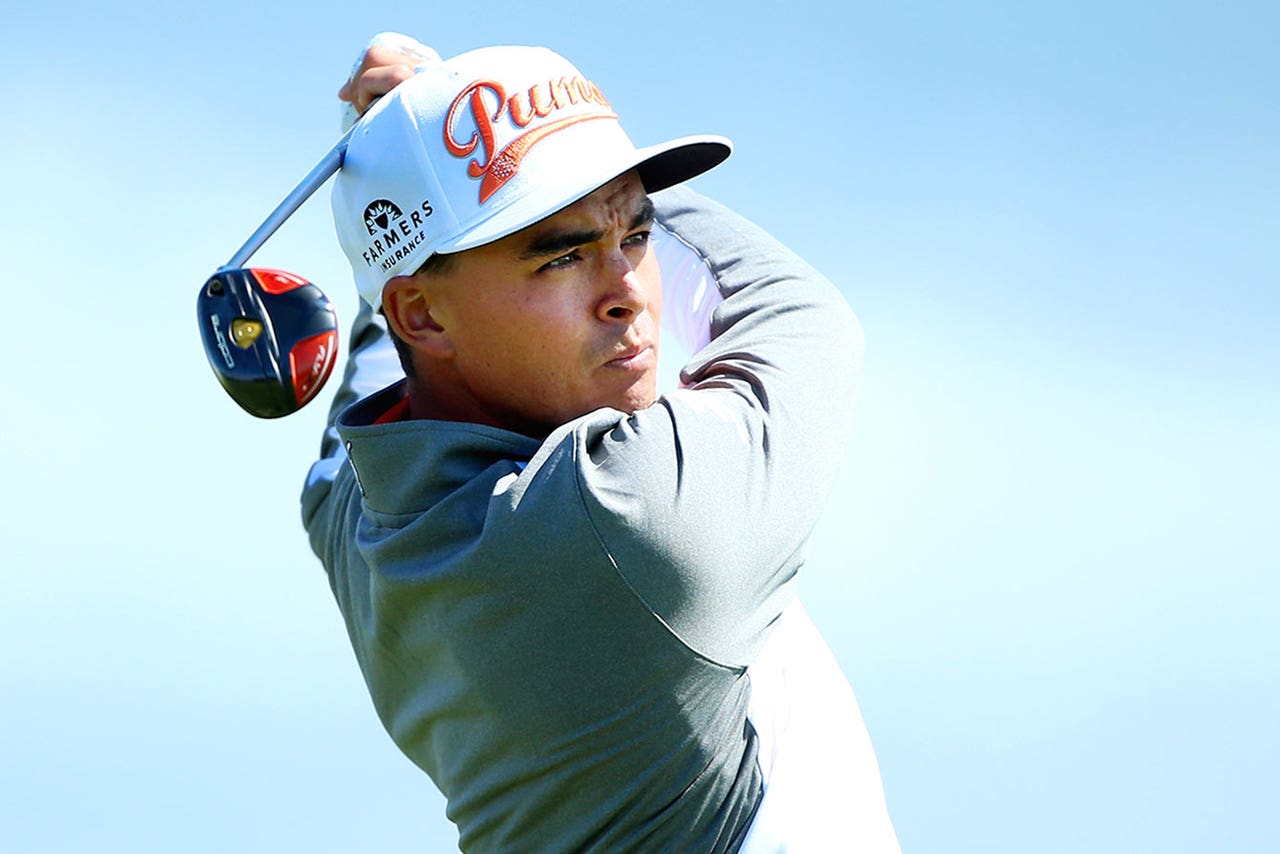 Last week: No. 6
Rickie Fowler spent last week fishing and hanging in Texas at Jimmy Walker's house.
Oh, and he has still finished in the top eight in six of his last seven worldwide wins, including a victory at the Abu Dhabi Championship. So yeah, I'm still confident Fowler might win his first major in a of couple weeks.
5. Louis Oosthuizen (40-to-1)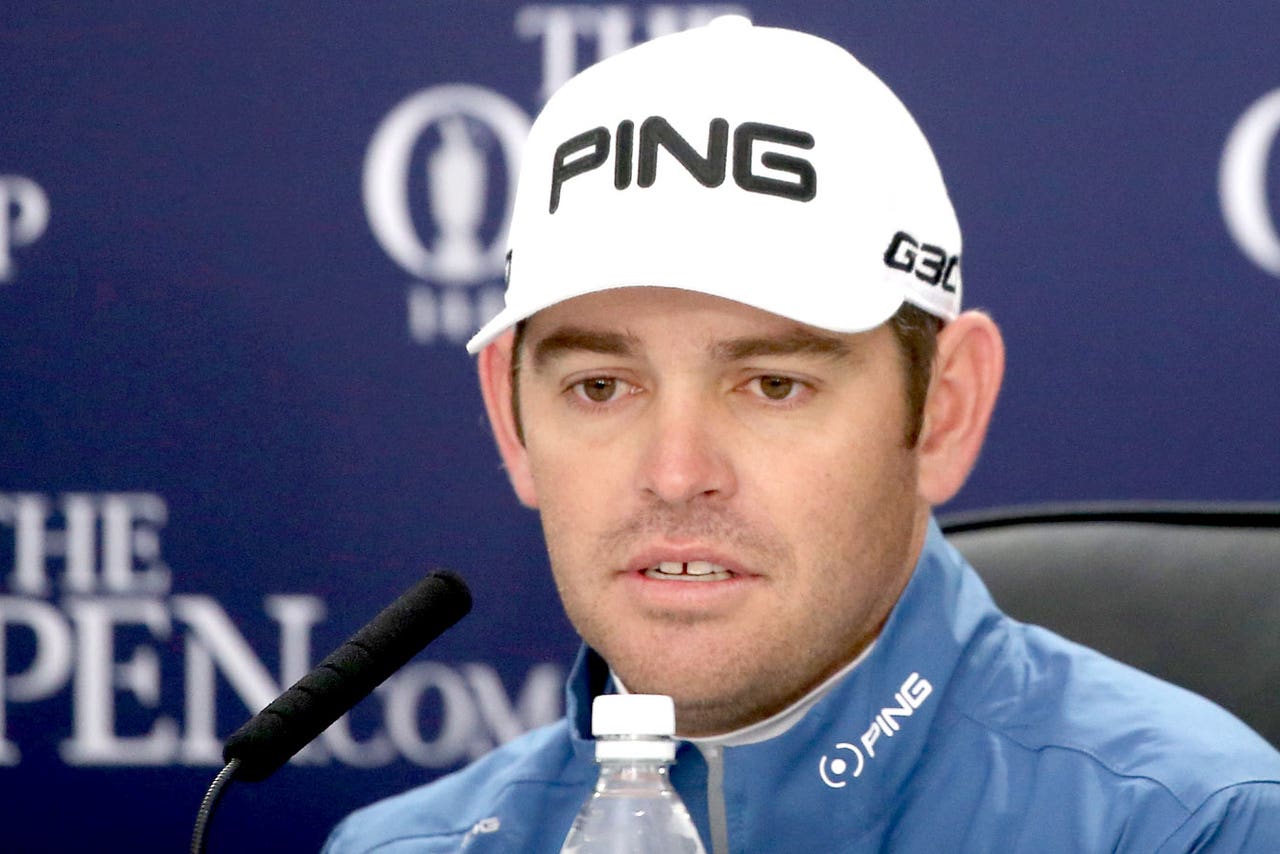 Last week: No. 3
A win, a T-14 and a T-7 in his last three worldwide starts, and a golf swing so good that I had a friend this week send me the eye-heart emoticon with a video of him doing it. And you know what, I felt the same way, friend of mine. I felt the same way.
4. Phil Mickelson (15-to-1)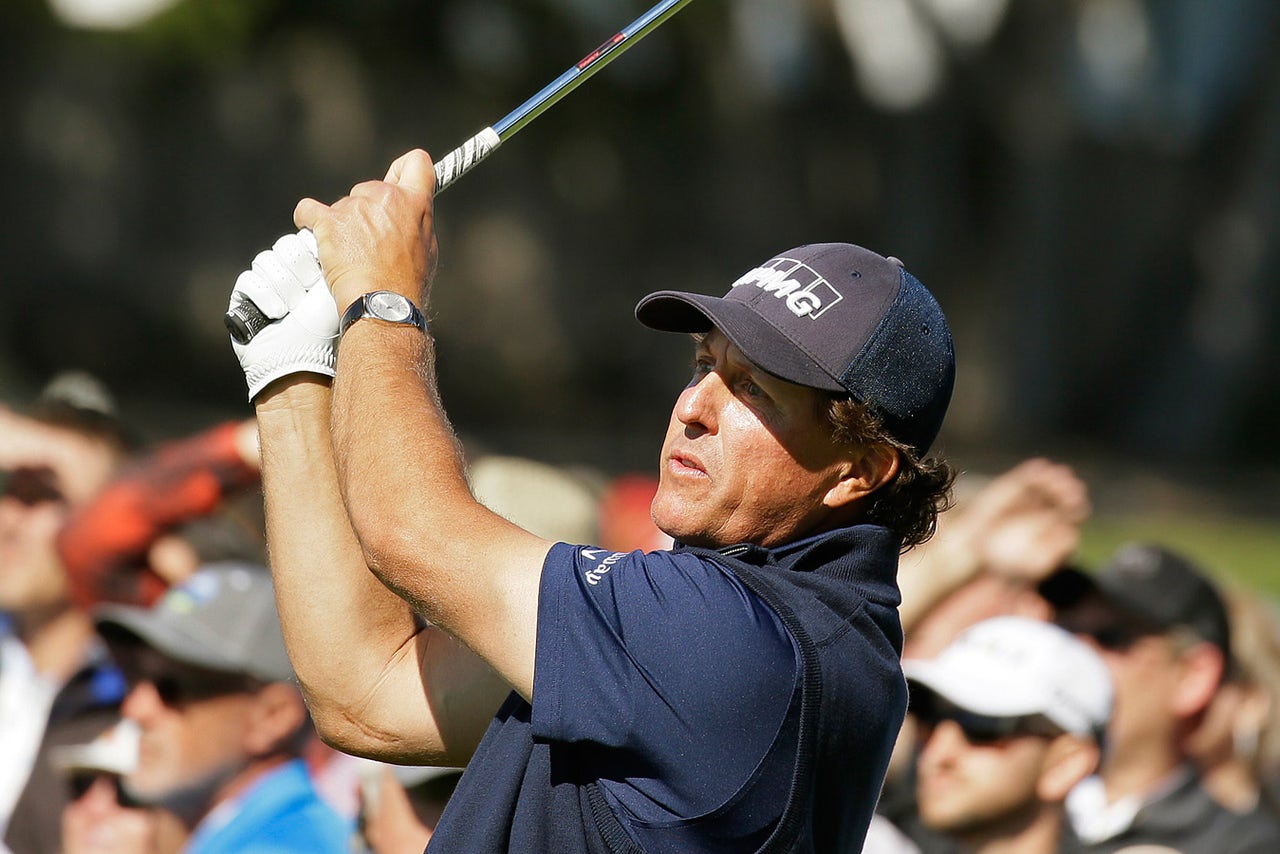 Last week: No. 5
He has three green jackets and he's playing his best golf in two years. Is that reason enough?
3. Adam Scott (12-to-1)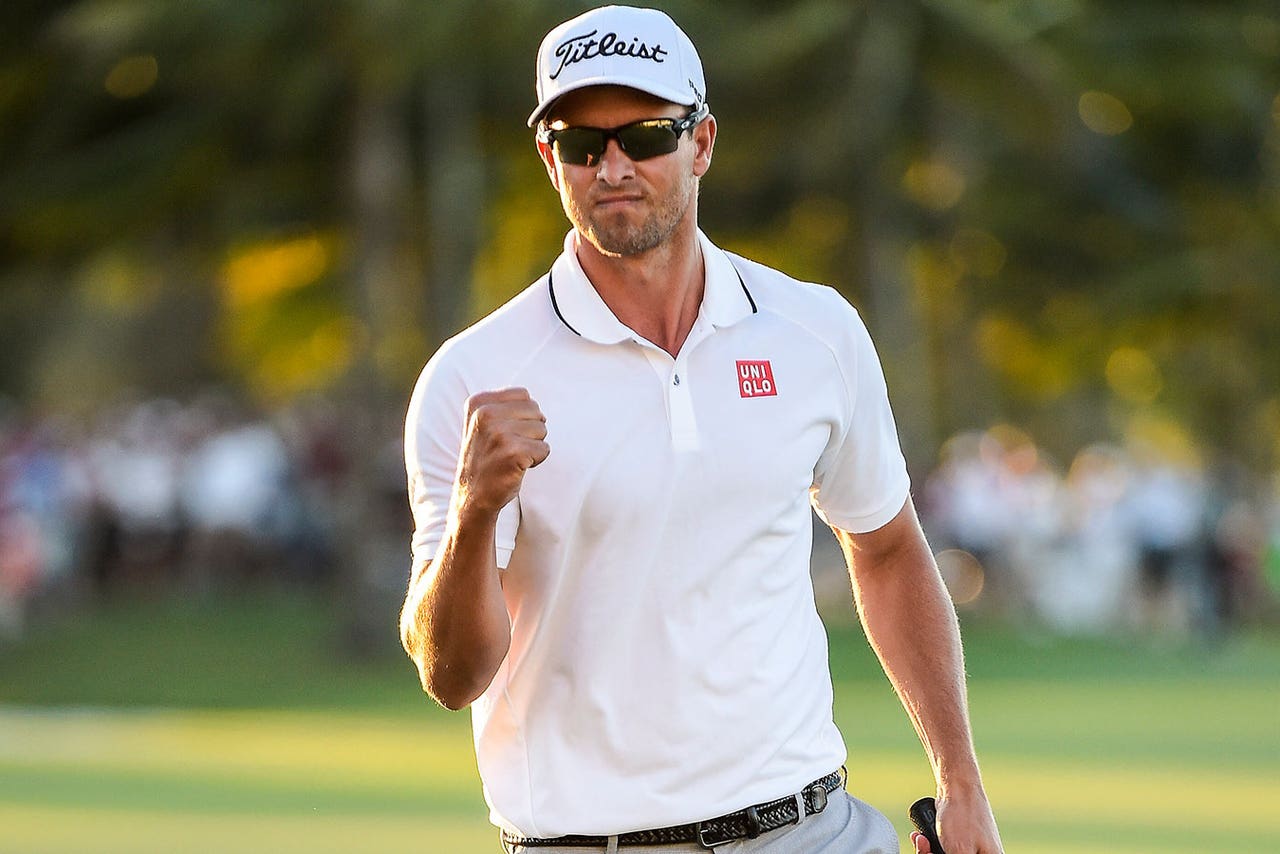 Last week: No. 2
The bad news? Scott finished T-12 at Bay Hill, ending his streak of consecutive wins at two. The good news? T-12 is still pretty good for an off week, and he hasn't had a bad finish in a golf tournament since Jan. 17. Around that time, everyone was thinking the Pittsburgh Steelers were going to upset the Denver Broncos and move on to face the New England Patriots in the AFC Championship Game. So yeah, that was a long time ago.
2. Jason Day (8-to-1)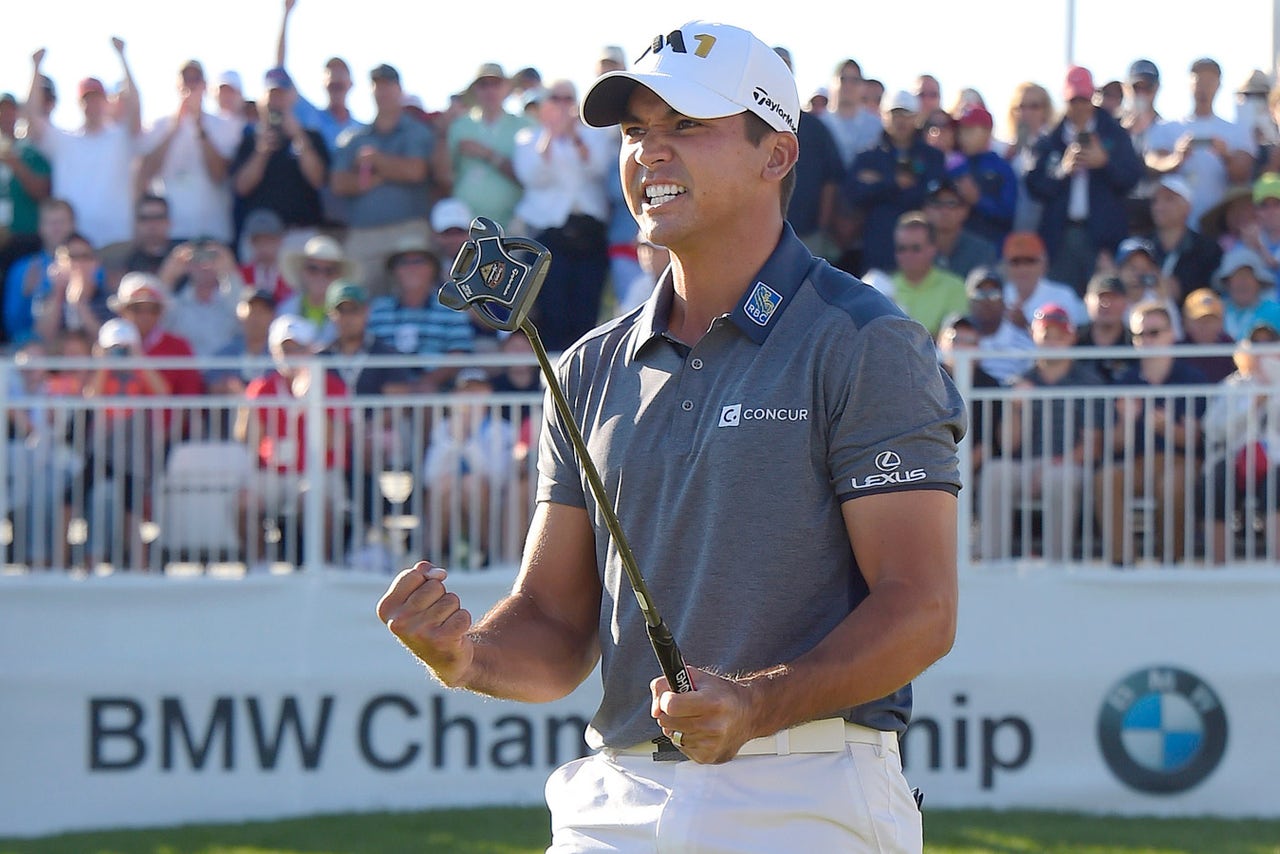 Last week: Not ranked
Read everything I wrote above, and then include the fact that Day has finished T-2 and third in two of the last five Masters. Oh, and also include the fact that in the last two major starts, exactly three people have beat Day, which isn't bad.
1. Bubba Watson (10-to-1)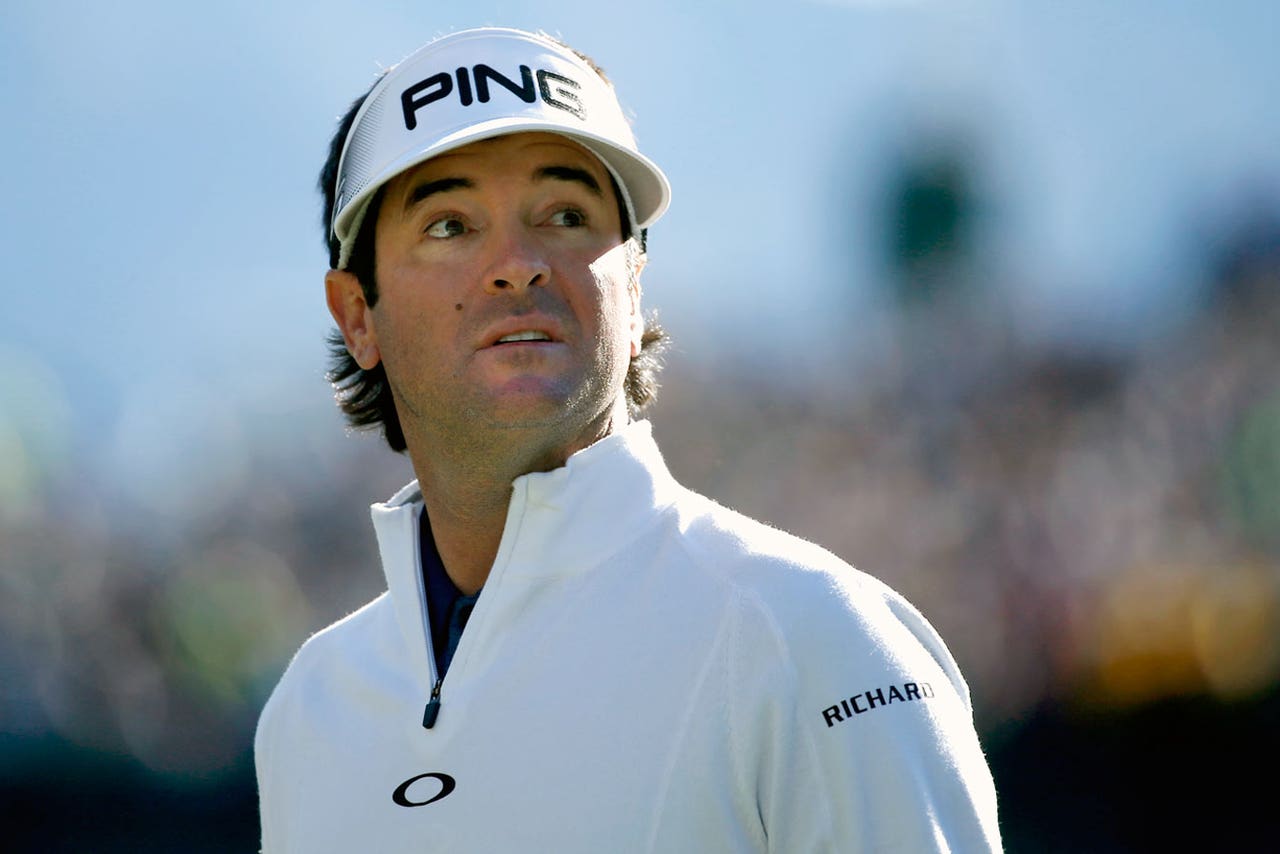 Last week: No. 1
If you come at the king, you best not miss. Bubba's been atop these rankings since I started them two weeks ago, and he isn't moving until someone comes and grabs the title from him.
Bubba's scoring average on Tour his last eight rounds? 68.25. I think he would take that average over four rounds at Augusta National.
---
---