Masters power rankings: Top 10 favorites to take the green jacket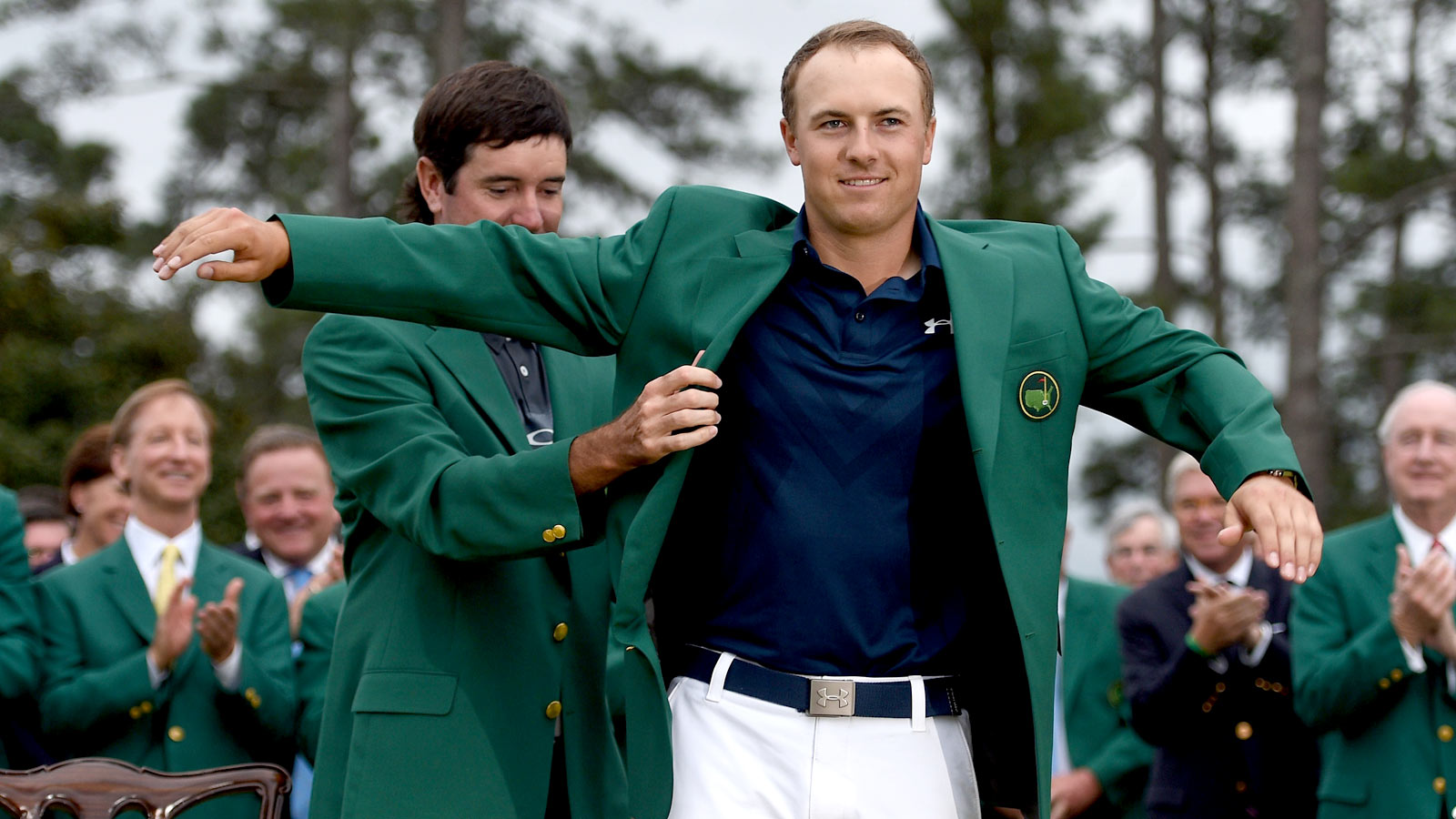 Three weeks. That's all we have until the first round of the 2016 Masters. Three weeks is nothing. You know what happened three weeks ago? Adam Scott was winning his first of two straight PGA Tour tournaments (with a short putter!), and people were only mildly freaking out about Jordan Spieth's season.
Now we have another former Masters champion in the '16 PGA Tour winner's circle, we are beginning an insane stretch of golf that goes Bay Hill, WGC-Match Play and the Shell Houston Open and the freaking out about Spieth is nearing that "do we in the media simply have too much time on our hands?" point.
Each week we will be updating our 10 favorites to win at Augusta National, but before we get to the rankings, let's take a look at who dropped out of the top 10 from last week.
Sergio Garcia and Jason Day were Nos. 10 and 9, respectively, a week ago, and neither teed it up at the Valspar Championship. Why did they drop out of the rankings when they didn't touch a club? Because we need to make room for one player that has been impressively consistent in '16 and a former champion at Augusta who added another piece of hardware to his trophy case.
Is leaving Day, the No. 3 player in the world, off this list really logical? No, probably not. If you were going to drop some coin in Las Vegas on some names, Day would have to be in your top 10. We just haven't seen enough out of him this year to really get a feel of what to expect, and as we've already mentioned, we are three weeks away from the first round of the Masters.
Day has only played four events this season, finishing in the top 11 twice, but hasn't shot in the 60s in his last five rounds on tour and eventually needs to find some momentum and shake the rust if he wants to get things clicking when he gets to Magnolia Lane.
The one interesting thing about the way Day has gone about his season is it seems he's prepared a little more for the long haul, and not so much the start of the season. We've seen Spieth's insane schedule (I drew an incredibly advanced photo of his '16 travel right here), we've had a good dose of Rickie Fowler, Bubba and even Rory once he eventually made it over to the States, but Day has been the one superstar that's avoided a lot of golf so far this year, knowing that late in this 2016 season will be a serious, serious grind.
So who replaced Day and Sergio? Let's dig in. (Masters odds courtesy of golfodds.com.)
10. Ryan Moore (100-to-1)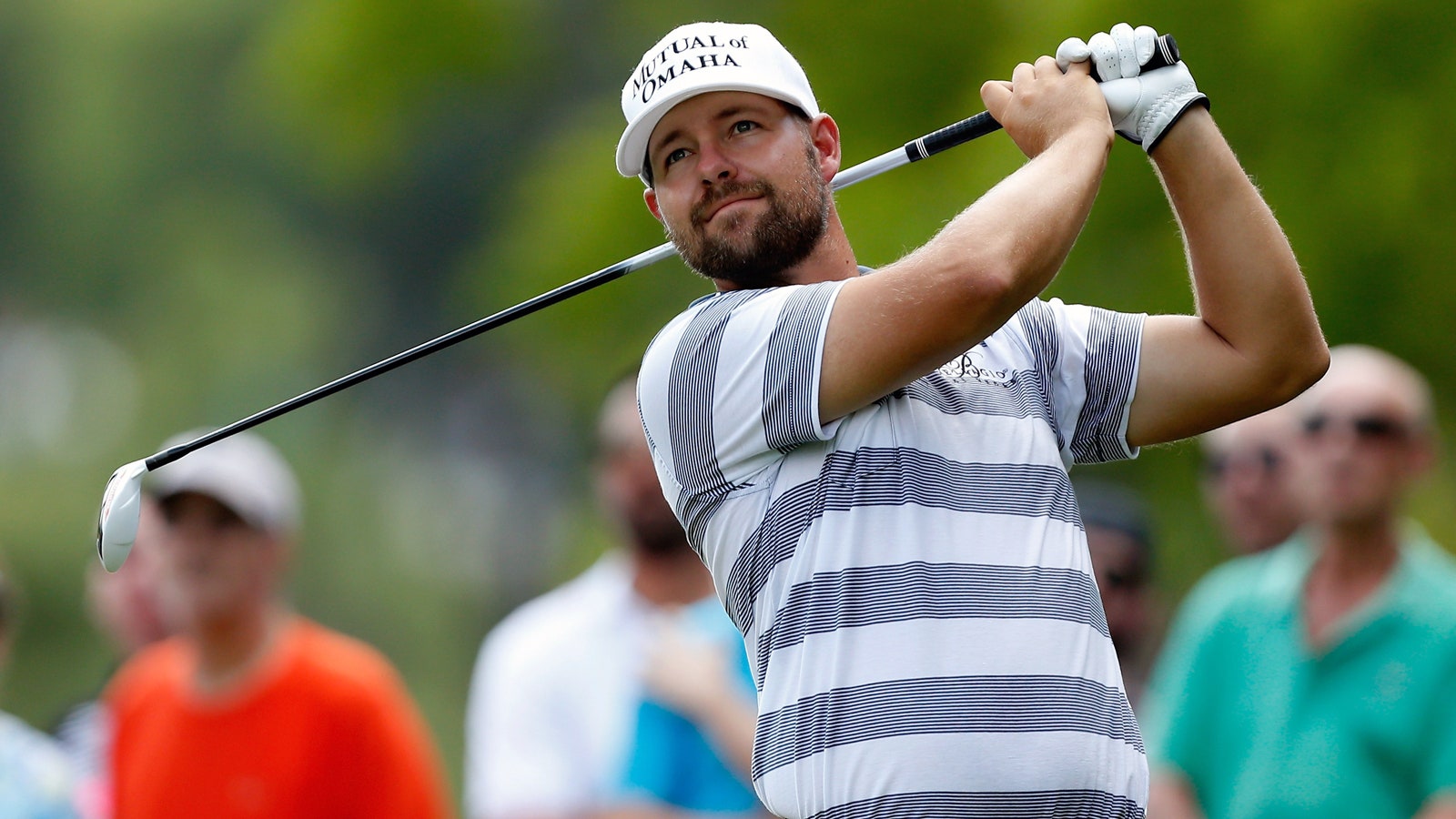 Last week: Not ranked
The longest odds of anyone to make this list so far, Moore hasn't had a ton of success in the majors, but he has had some good Masters finishes over the last six seasons (two top-14 finishes including a T-12 last year). In Moore's last five PGA Tour starts, he's finished in the top 11 four times, including a third place finish a week ago at the Valspar Championship despite a balky putter that is the one knock on the 33-year-old. Moore has underachieved in his career considering what we thought might happen when he turned pro, but a green jacket would go a looong way to change all of that, and I think he will have a great week at Augusta if he keeps playing like he's been playing.
9. Charl Schwartzel (40-to-1)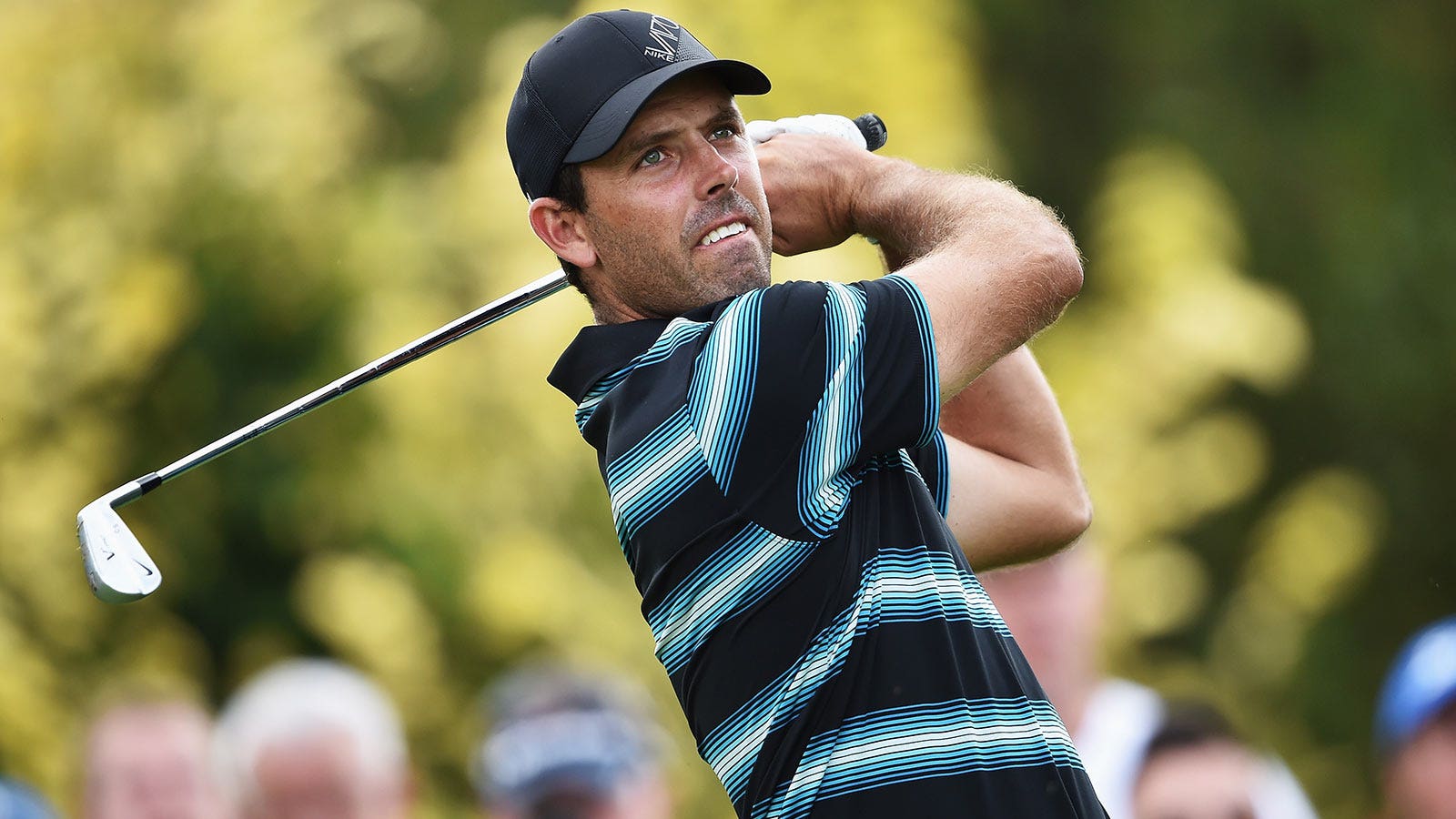 The good news for Schwartzel; in his last six worldwide starts dating back to the Alfred Dunhill Championship (the one in South Africa, not Scotland), he has three wins, including a victory last week at the Valspar where Schwartzel looked as locked in late on Sunday as he did when he birdied his last four at Augusta in 2011 to win his lone major.
The bad news? Other than his win in '11 at the Masters, Schwartzel doesn't have another top-20 finish at Augusta National, touting a scoring average in those five other starts of 73.05 with ja single sub-70 round, and that came all the way back in the first round of 2010.
I think Schwartzel can carry this momentum into Augusta and buck his trend of disappointing finishes since his win in '11, it's just worth pointing out his track record at the Masters outside of his victory.
8. Justin Rose (25-to-1)
Last week: No. 8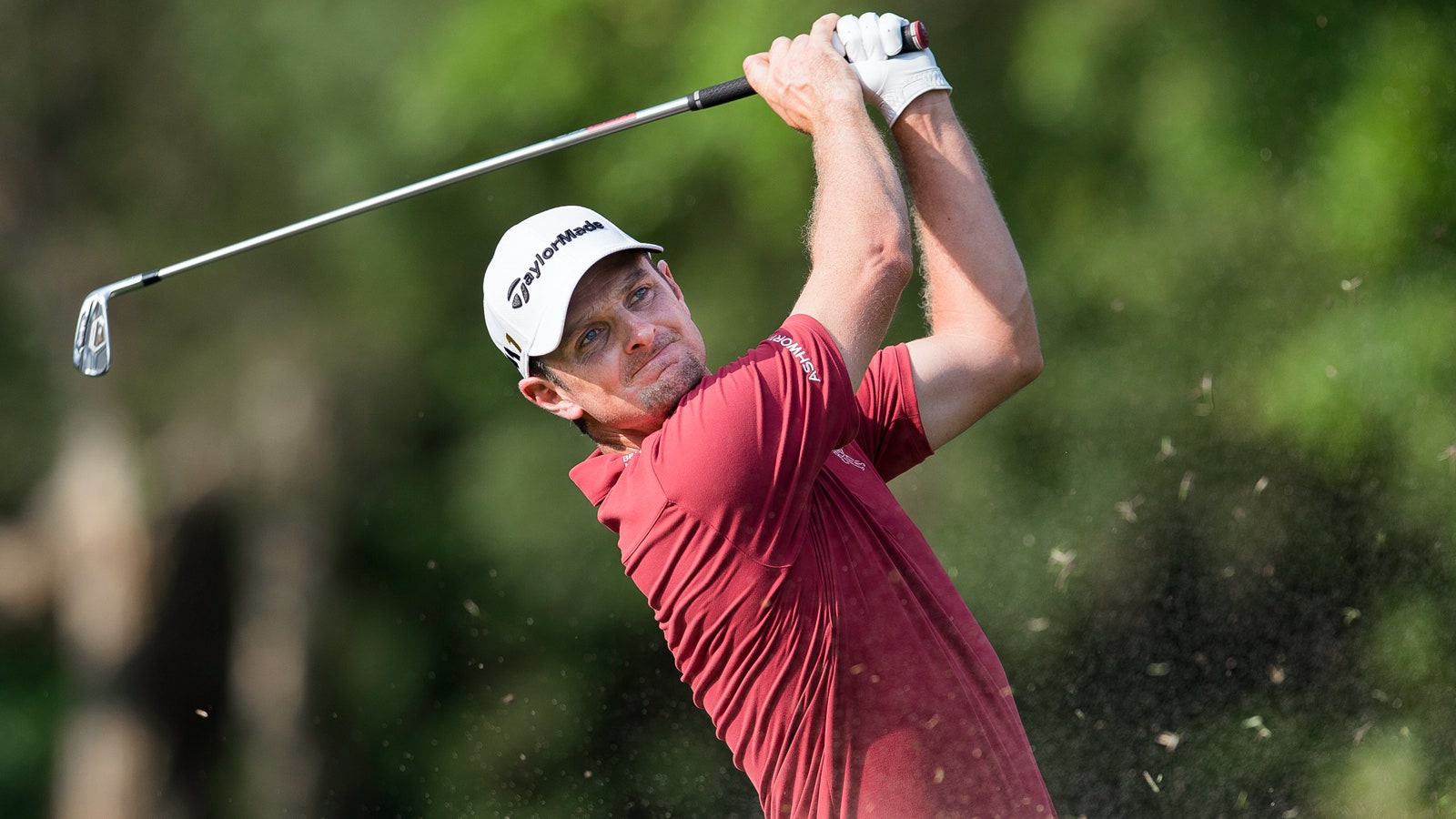 He didn't play last week, but he is in the field at Bay Hill and will be trying to make it four straight top-17 finishes since his missed cut at Torrey Pines.
Another solid finish and Rose, who was in the final group at the Masters a year ago with Jordan Spieth on Sunday, will be leapfrogging a name or two in front of him.
7. Rory McIlroy (7-to-1)
Last week: No. 7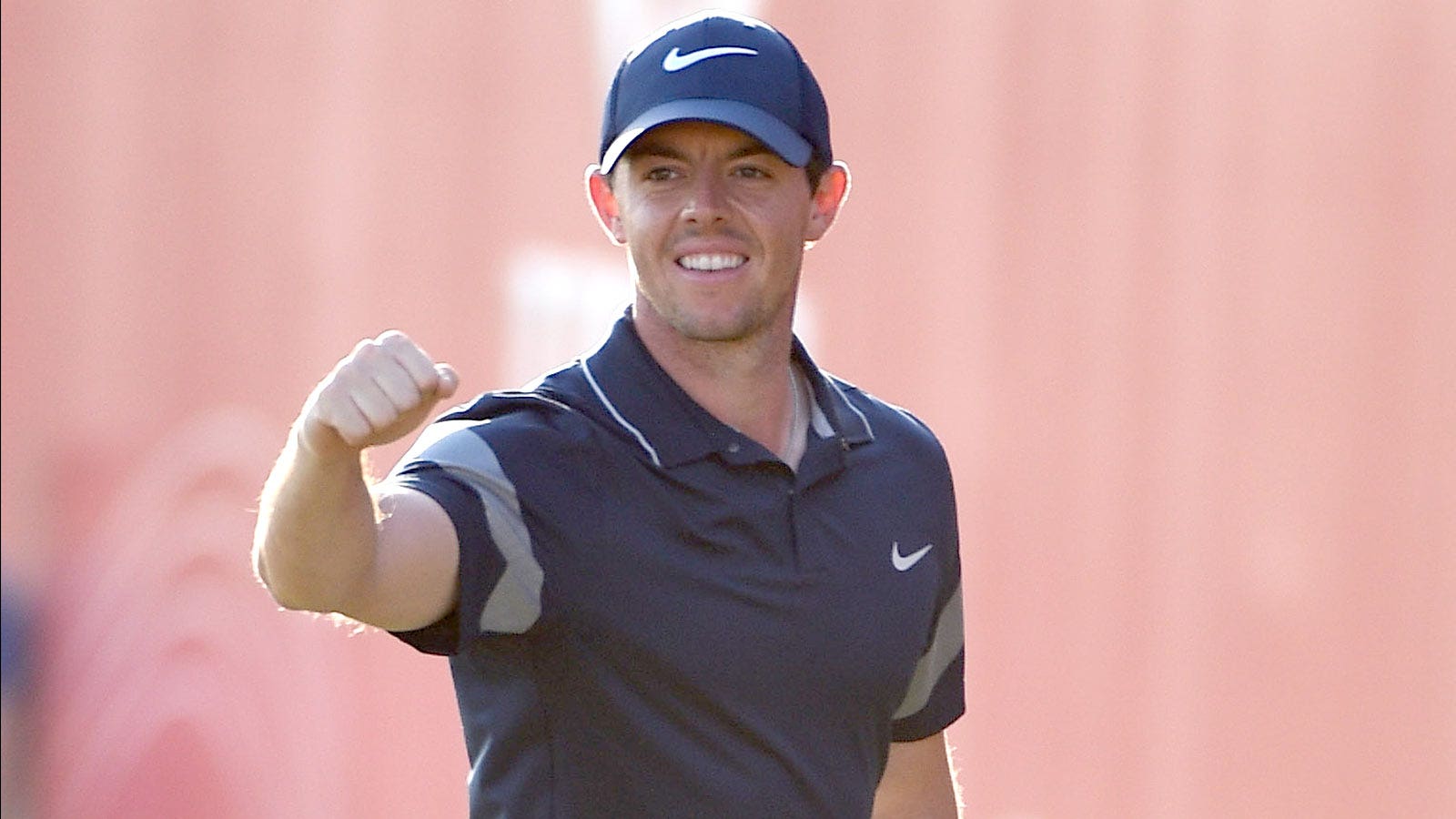 I'm still a bit dumfounded at his final round a couple of weeks ago at the Cadillac Championship, but Rory is in the field this week as well and will be looking to get off to a hot start like he did at Doral.
A win before we get to Augusta and Rory will be atop this list, guaranteed.
6. Rickie Fowler (12-to-1)
Last week: No. 5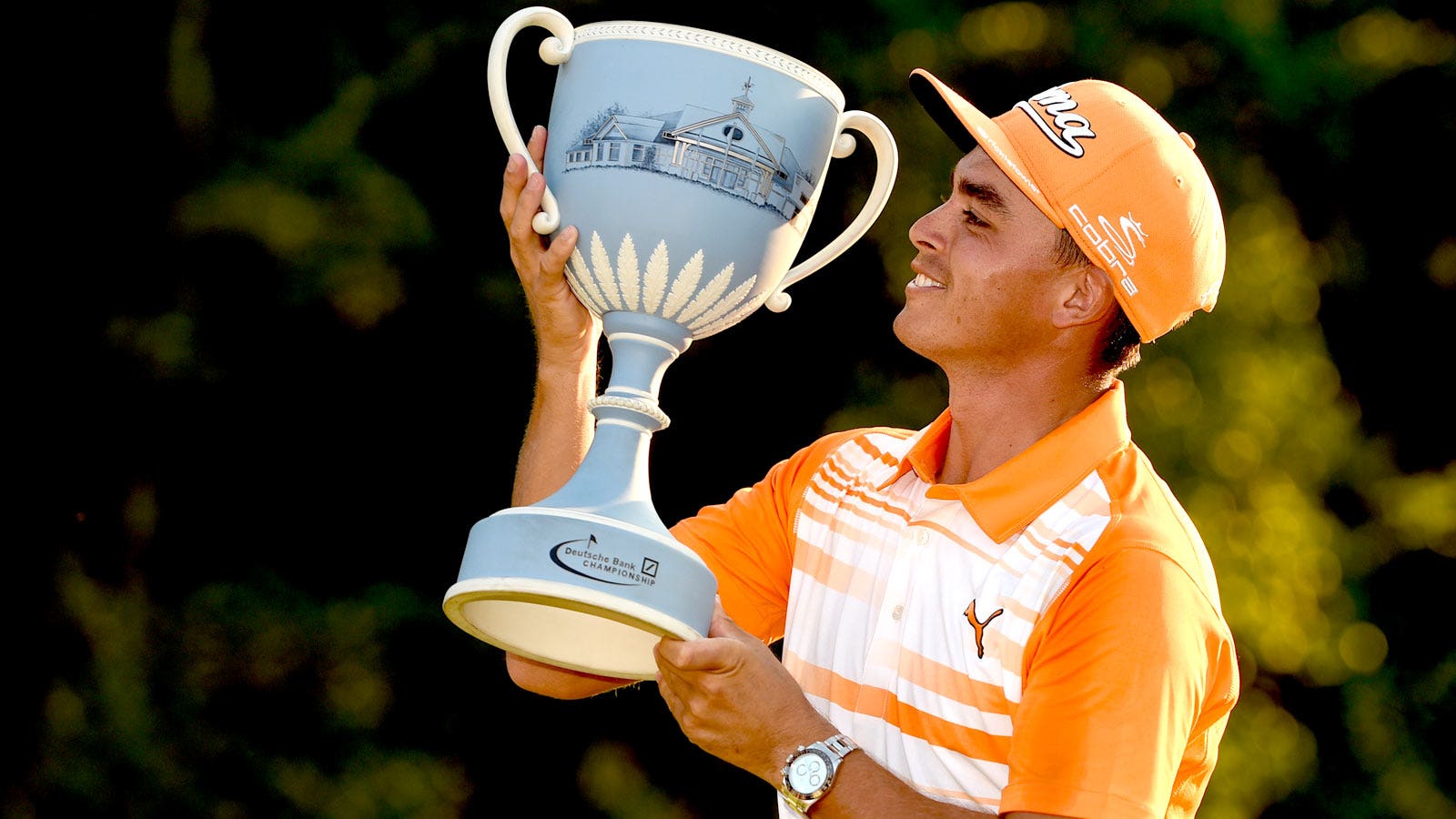 Fowler hasn't played since Doral and isn't in the field this week, but according to his Snapchat he is catching a gob of fish somewhere in Texas, so I guess that's something!
The good news for Fowler as we near the Masters is the Match Play is next week, where Rickie has made it to the round of 16 three of the past five years, finishing third in 2014. Fowler makes a ton of birdies (he's 8th on tour, averaging 4.35 birdies per round), so another strong finish at the match play would give him even more momentum heading into Augusta National.
5. Phil Mickelson (15-to-1)
The question for Phil is if we see him before Houston, his final prep before heading to Augusta. For Phil, winning the week before a major has been his magic elixir to major wins, happening both in 2006 (won the BellSouth the week before Augusta) and at the Open Championship in '13, when he won the Scottish Open the week prior.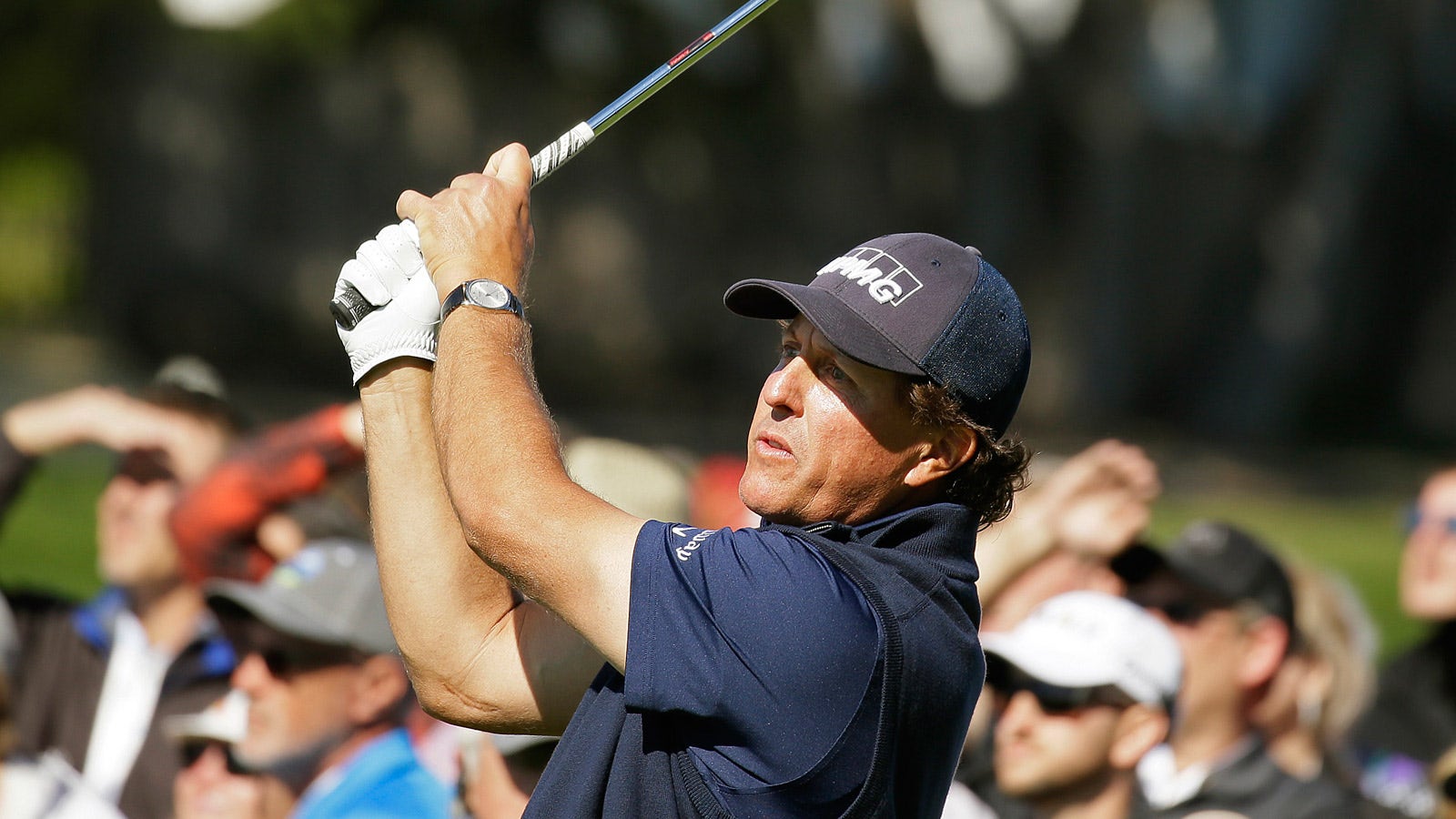 4. Jordan Spieth (7-to-1)
Last week: No. 2
I refuse to freak out about Spieth (he finished T-18 last week!), but his inconsistency drops him out of the top two on this list like he was a week ago.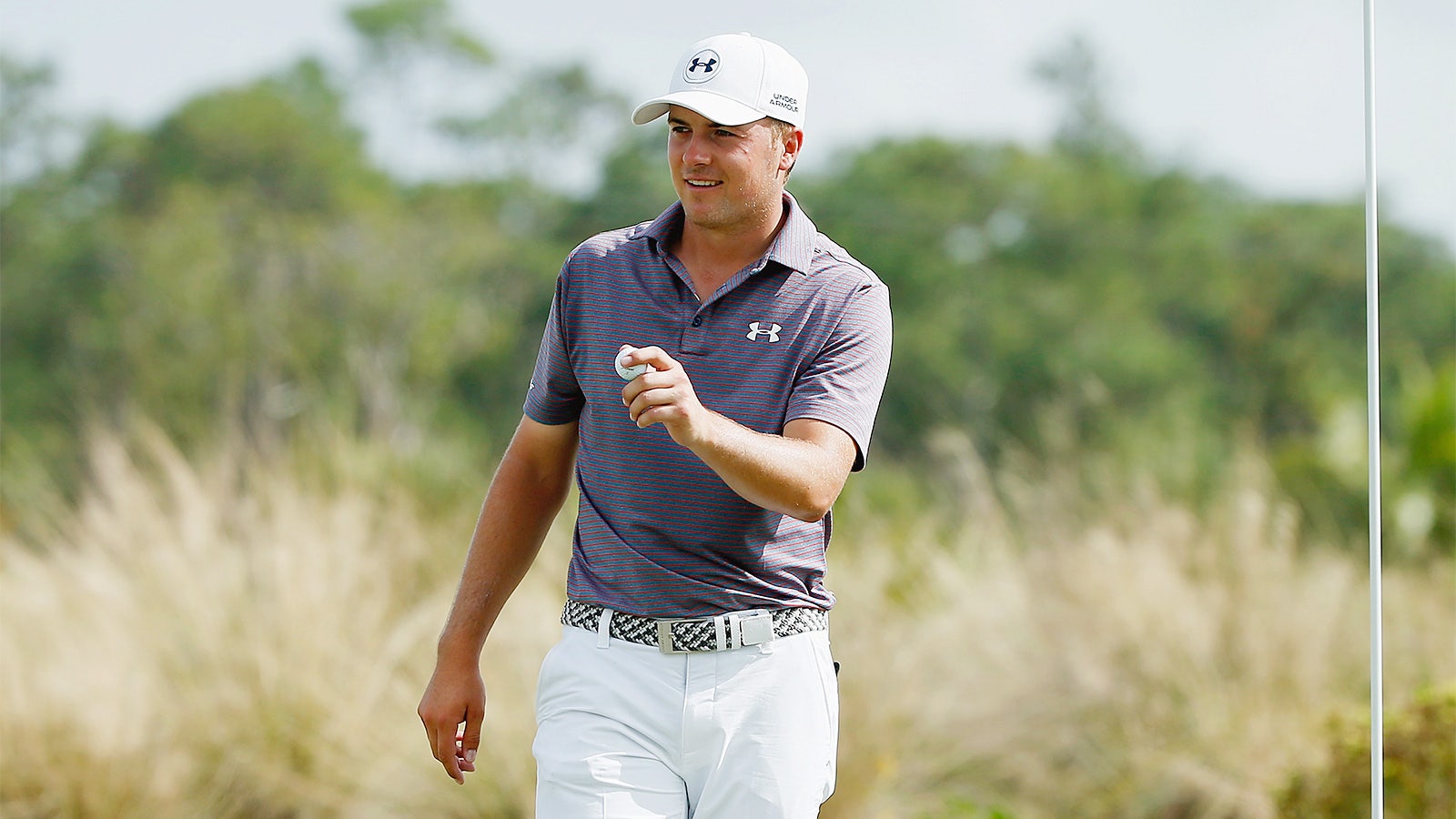 After the media blitz he was on this past week, I think getting back to Texas for two straight events in his home state is exactly what Spieth needs, and I would be surprised if he didn't have a solid run at the match play and do something special in Houston.
As Aaron Rodgers famously said, "R-E-L-A-X."
3. Louis Oosthuizen (40-to-1)
He finished in the top 30 in all four majors last year, has been in a playoff at the Masters before, and in his last seven worldwide starts, he's finished in the top 14 six times including a T-7 last week at the Valspar.
Things are clicking for Oosthuizen at the right time, and that's why he made the biggest leap of anyone on this list from last week to now.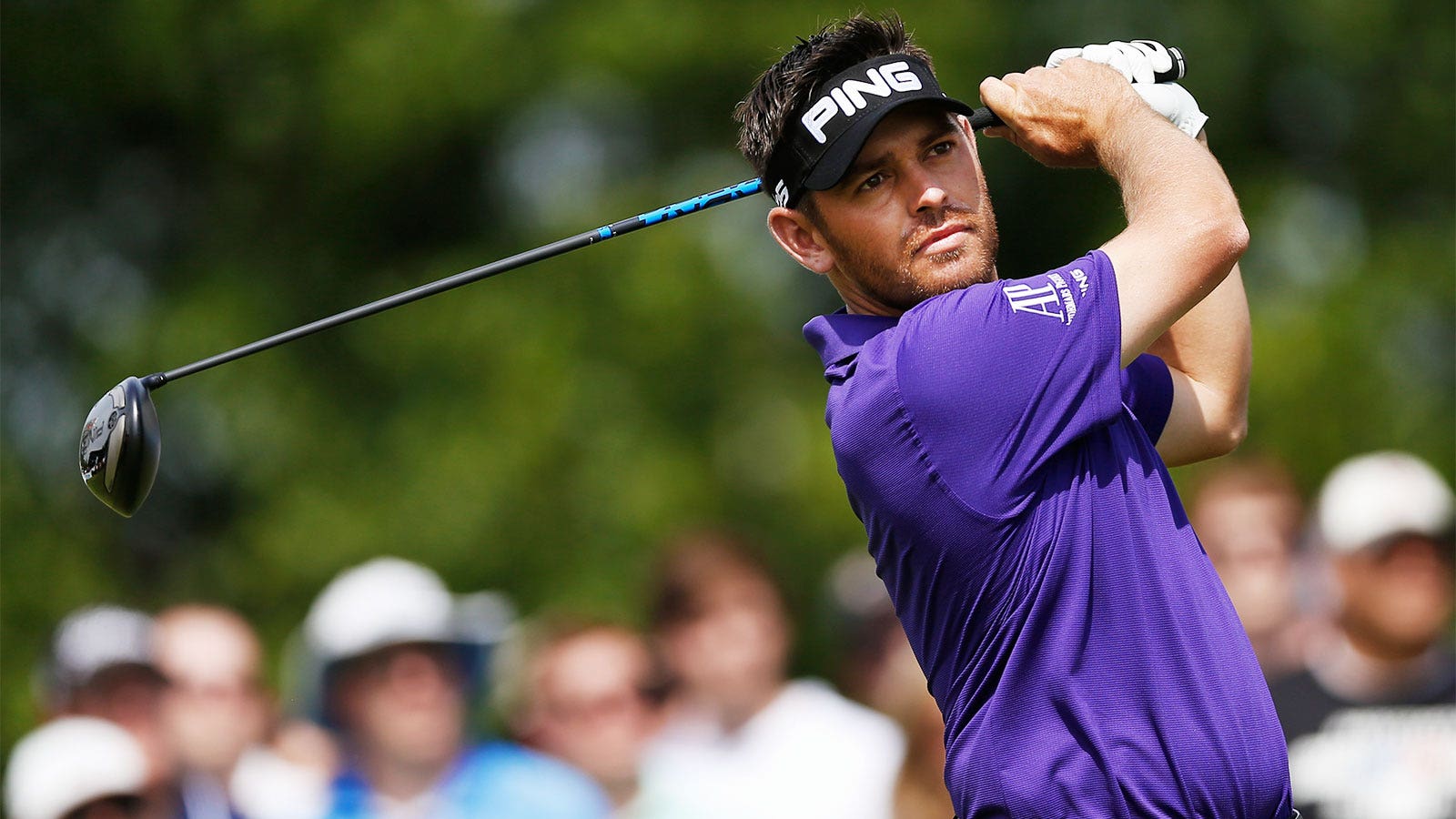 2. Adam Scott (10-to-1)
Last week: No. 3
Can he go get the turkey this week at Bay Hill? That is the biggest question for the 2013 Masters champion.
He's trending towards another great finish at Augusta National, and I'm sure he wishes we were three hours away from the opening round of the Masters and not three weeks.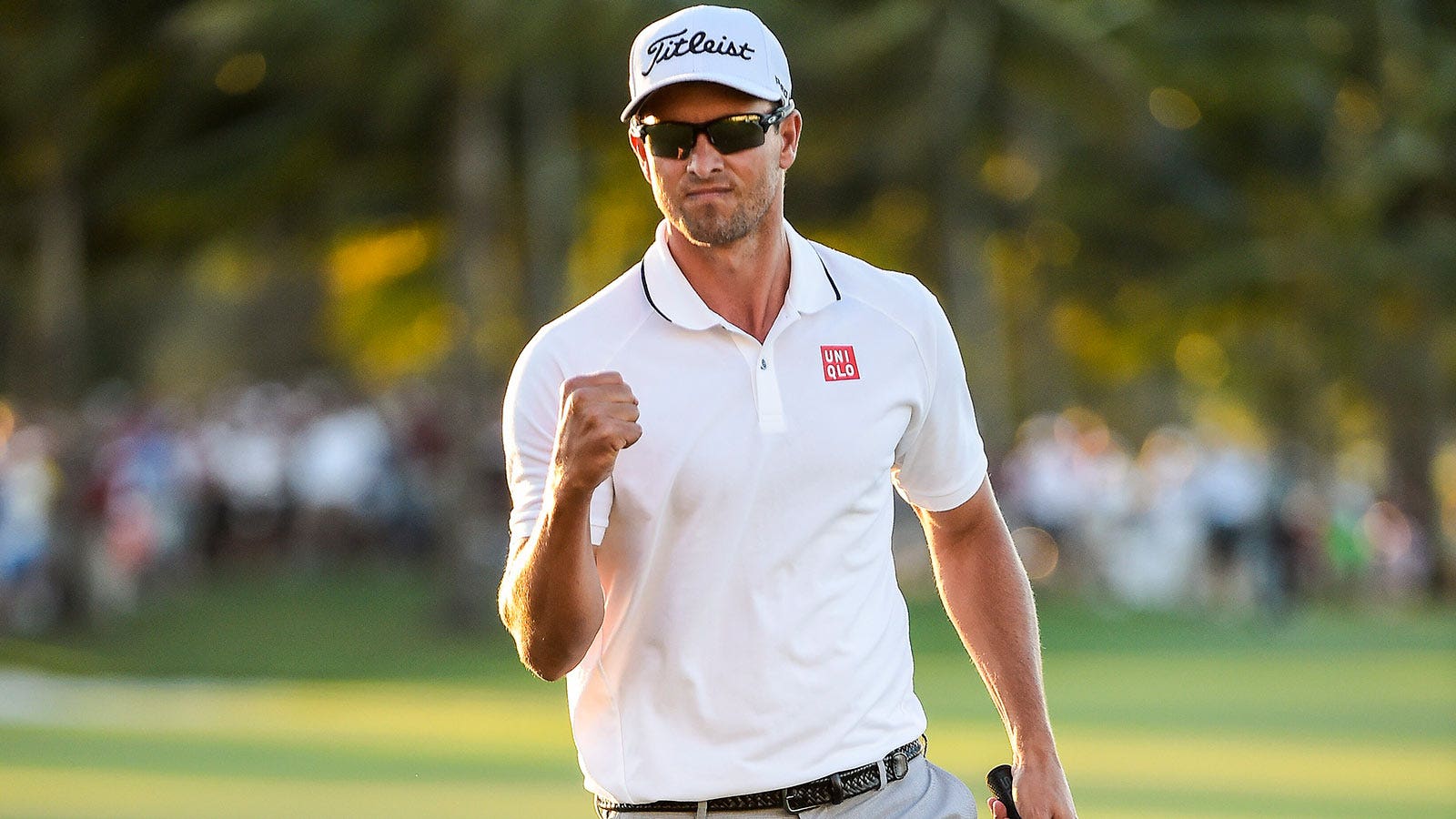 He's been the most impressive player of the season, and the biggest surprise in terms of a big name breaking out and becoming incredibly relevant again amongst the top players in the world.
If Scott didn't finish in the top 10 at Augusta, I would be as shocked as any player in the field.
1. Bubba Watson (10-to-1)
Last week: No. 1
He was atop this list last week, and he's here again, mainly because he didn't play at the Valspar and the two-time Masters champion might be playing the best golf of his career heading into the opening major of the year.
Until something goofy happens with Bubba (always a possibility!) or Rory posts a victory, he's going to be at the top of this list because I think the golf course sets up so well for the 37-year-old.