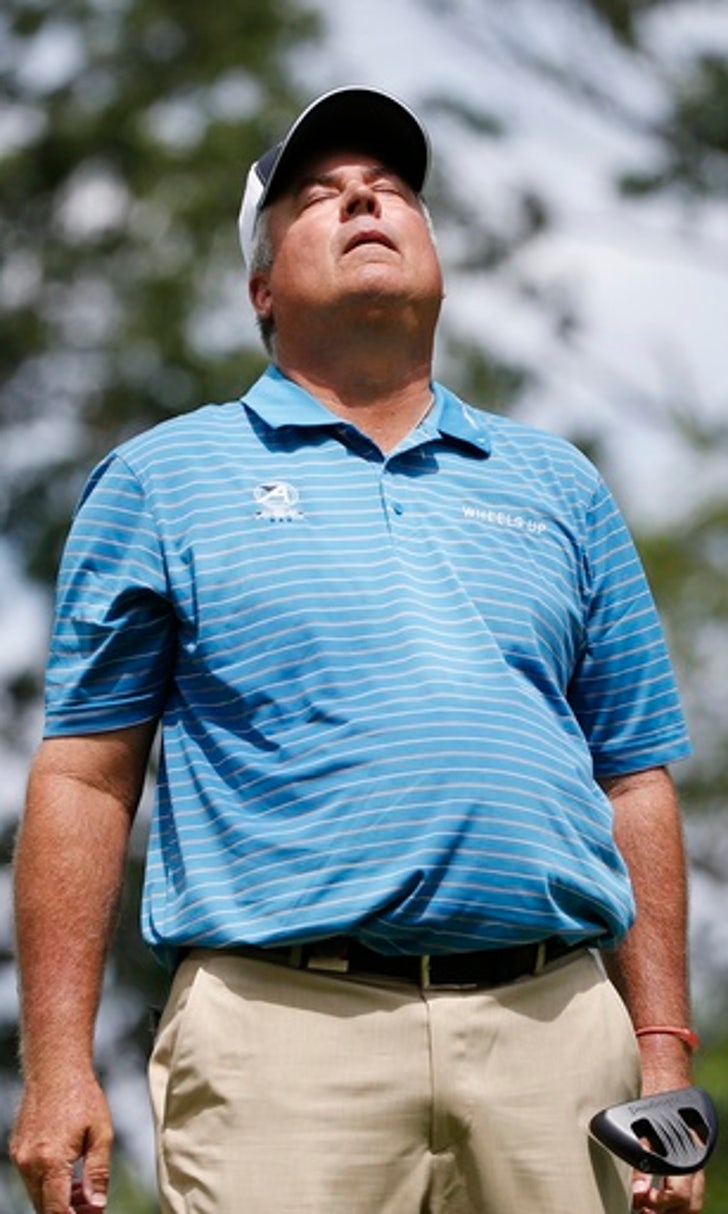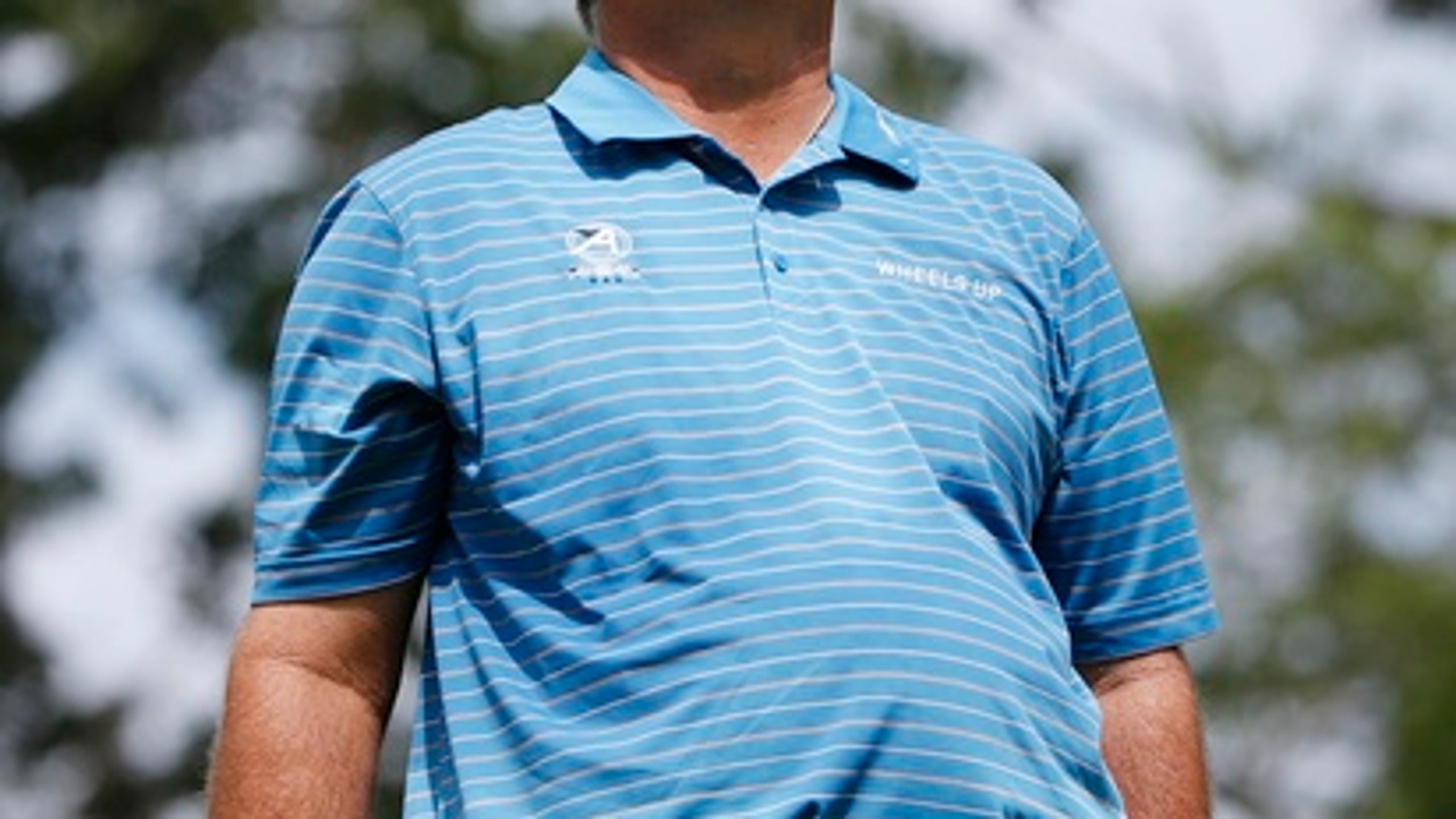 Kirk Triplett takes lead into final round of US Senior Open
BY AP • July 1, 2017
PEABODY, Mass. (AP) Kirk Triplett watched a TV documentary on the Celtics and Lakers before teeing off in the U.S. Senior Open on Saturday, then he and Kenny Perry tried to turn the tournament into a two-man show Larry Bird and Magic Johnson would be proud of.
Starting the day tied at a record 11 under and playing together in the final group, Triplett and Perry turned a two-stroke edge into a five-shot advantage over their nearest competition. Triplett shot a 4-under 66 to improve to 15 under, and Perry was right with him until a bogey on No. 18 dropped him a stroke back.
''It felt like match play, the two of us have separated ourselves a little bit from the field and he kept putting pressure on,'' Perry said. ''He's unreal. He doesn't make many mistakes. I'm going to have to really play good tomorrow to get ahead of him.''
Denying that he was pandering to the Boston crowds, Triplett said he's been a fan of Bird's since the 1979 NCAA championship game. He also played golf with Hall of Famer Kevin McHale this spring and called it one of his most enjoyable rounds ever.
Then, Triplett arrived in Celtics territory ready to go one-on-one with Perry.
The two matched each other birdie for birdie and were tied on the 18th, when Perry wound up in the rough above and to the left of the pin. He chipped it past the hole and down a ridge but was able to leave himself a tap-in for bogey.
''I think what we probably both wanted to accomplish today was to get some cushion on the field,'' Triplett said. ''Kenny hit a lot of good shots. He and I were just, I think, trying to keep pace with each other more so than the guys behind us.''
Brandt Jobe matched the tournament record with a 62 - the same score that Triplett had on Thursday - shooting 29 on the back nine to move into third. Fred Couples and Tom Lehman each shot 70 to head into the final round at Salem Country Club tied for fourth, at 7 under.
After two days of low scores - each round has set a low cumulative record - the wind picked up on Saturday afternoon and made the 6,815-yard, Donald Ross-designed course more of a challenge.
That is, for everyone except Perry and Triplett, who were the only two players in the last seven twosomes to come in under par.
Triplett holed out from a bunker for an eagle on the 525-yard sixth hole, but made his only bogey of the day on No. 7. Perry also gave up a shot on the seventh to remain tied for the lead until Triplett chipped in again on No. 9.
''I've always been what I consider a reasonable to very good chipper,'' Triplett said. ''I don't think they're going to go in all the time, but I'm not that surprised when they do.''
Perry fell two behind but closed the gap and tied it up with a 30-foot putt on No. 16 that left Triplett muttering to himself and the crowd. ''I just said that Kenny Perry is not a very nice man,'' he said with a smile.
Bernhard Langer started three strokes off the lead in his attempt to win a third straight senior major. But he was one of those hurt by the afternoon wind, shooting 72 and finishing the day at nine back.
He said the two leaders seem to be feeding off each other's success.
''It's phenomenal how they play,'' Langer said. ''I guess they're just egging each other on. ... They're not protecting the lead because they know there's someone right there.''
The day started with the completion of the second round that was suspended Friday night by approaching storms with 24 players left on the course. The cut of 1 over sent defending champion Gene Sauers home.
Tom Kite, Allen Doyle and Hale Irwin, who played in the tournament when it was last here in 2001, also failed to make the weekend. Tom Watson was the only holdover from the '01 tournament to make the cut, and he was at 1 over through three rounds.
Jobe took advantage of the overnight rains that left the greens soft in the morning to make a move. Starting 10 strokes back, he moved into third place with a 62 that tied the record for any round in a senior tour major.
''We don't need him to shoot another 62,'' Perry said. ''He'll get right back in it.''
Late in the round, an airplane hired by a women's group protesting the upcoming U.S. Women's Open at the Trump National Golf Club in New Jersey circled the course pulling a sign that said: ''USGA/LPGA: Take a mulligan. Dump Trump.''
---
---