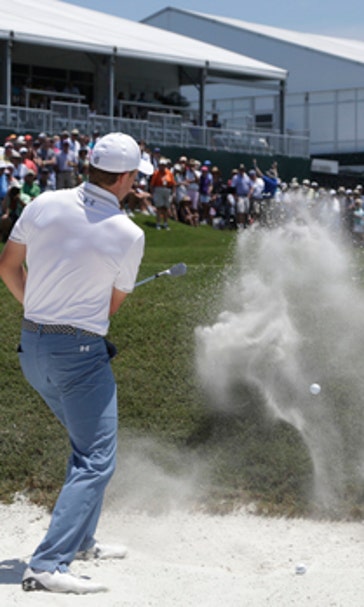 Jordan Spieth misses cut, tries to go easy on himself
May 14, 2016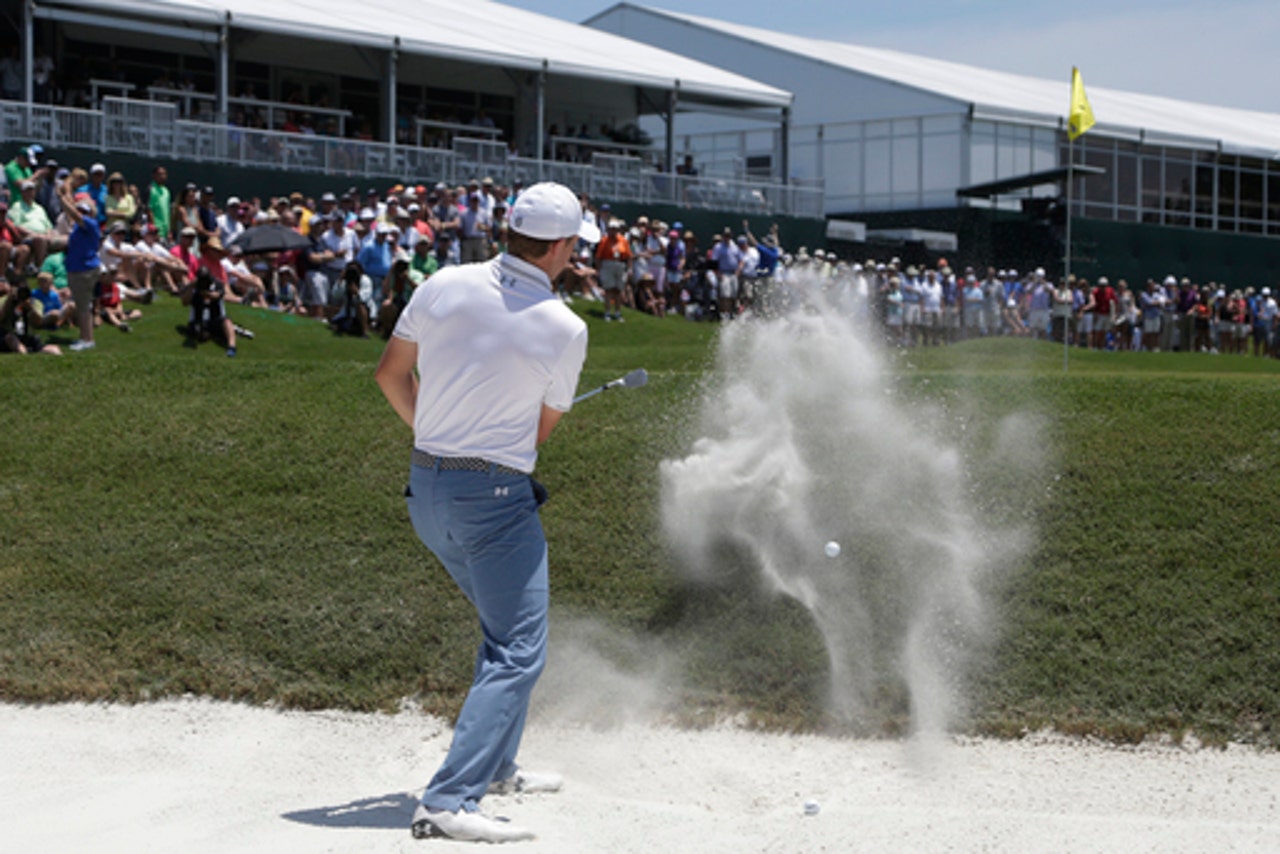 PONTE VEDRA BEACH, Fla. (AP) Jordan Spieth finished with a 15-foot birdie putt, the kind he could have used on the previous two holes at The Players Championship in a failed bid to make the cut. He at least managed a smile before stepping inside the scoring room to sign his last card of a short week.
''I think that one came a little too late,'' he said.
Spieth laughed when someone jokingly suggested that at least he had momentum going to next week, though there may have been some truth to that.
Not because he ended with a birdie, but because he ended it with perspective.
''I'm beating myself up a little bit too much on the golf course, and it's affecting me,'' Spieth said after a 71. ''And I realize that now.''
The culprit at the TPC Sawgrass was his putter, which typically is the most reliable club in his bag. Spieth said he worked hard on his swing when he got back to work after the Masters, and he neglected his short game.
It showed. He never got any momentum on a Stadium Course where scoring records were set each day. His tournament changed on the final hole of his first round when it took him five shots to get down from a bunker behind the ninth green.
And it sure didn't help being in the same group as Jason Day, who made 15 birdies in 36 holes and built a four-shot lead.
''I just need to a do a little bit better job of being positive with myself and smiling a bit more, having a bit more fun,'' Spieth said. ''And it's tough when you're getting shellacked by 15 shots in the same group, you know?
''When someone is birdieing every other hole, you start to wonder why in the world you aren't making any of them. A lot of times, it's good if you can feed off of it. But for me, it was tough this week without my putting being on. It just led to a lack of patience for me seeing every hole being birdied and not being able to do much about it.''
Spieth missed the cut for the second straight year at The Players Championship, this one getting a little more scrutiny because it was his first tournament since he squandered a five-shot lead on the back nine at the Masters.
He said Augusta National feels like a long time ago, he's over it and that The Players was not related to any hangover. Spieth said if he had putted like he had at the Masters, he might be closer to the lead than packing up his bags.
Even so, there are signs of impatience and rash decisions, and that cropped up immediately Saturday morning when he returned to finish the second round. He was one stroke below the cut line, but his next shot was blocked by trees right of the 15th fairway with the pin in the front.
Spieth had an 8-iron to try to run it onto the green, but the angle was such that he didn't think he could keep it on the green. Only later did it dawn on him that hitting the green shouldn't have been a priority. Anywhere short of the green would have led to a simple up-and-down. Instead, he switched to a 9-iron, the ball came out high and hit a tree and he made bogey.
Spieth missed the green with an 8-iron on the par-5 16th and then failed to get his birdie when he missed an 8-foot putt. He missed a birdie attempt from about 18 feet on the island-green 17th, and that was that.
''Just a mental mistake,'' Spieth said of the bogey on the 15th. ''I should have just taken my medicine.''
Spieth plays twice at home, the AT&T Byron Nelson and Colonial, and then goes to the Memorial for his fourth straight tournament and last one before the U.S. Open. He wants to gain momentum at Dallas, where he said he hasn't had a good chance to win since he was 16. Spieth laughed at the absurdity of that statement, though it's true. He was a 16-year-old amateur when he featured on the weekend.
The question is whether his attitude improves.
''Just need to be a little bit more positive with myself on the course and maybe lower expectations a little bit and just kind of free myself up,'' Spieth said. ''It just seems I'm so tense, and I just need to get back to the way I enjoy playing golf. And I'm not far off.''
---