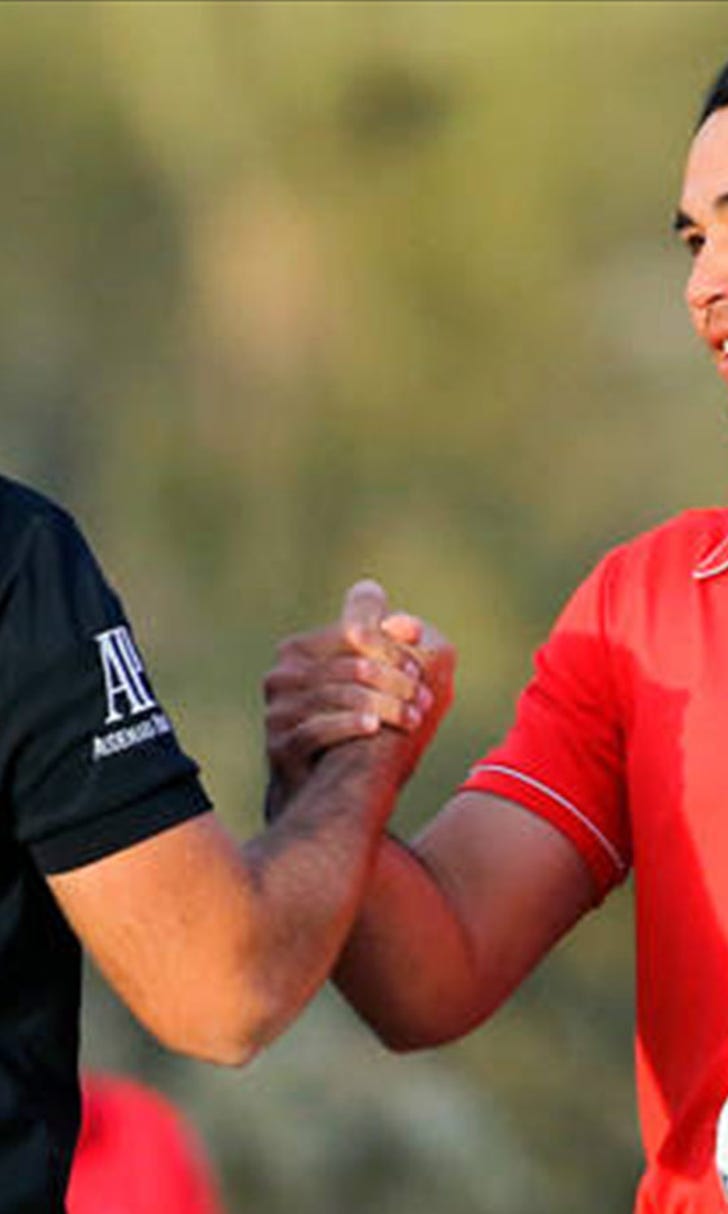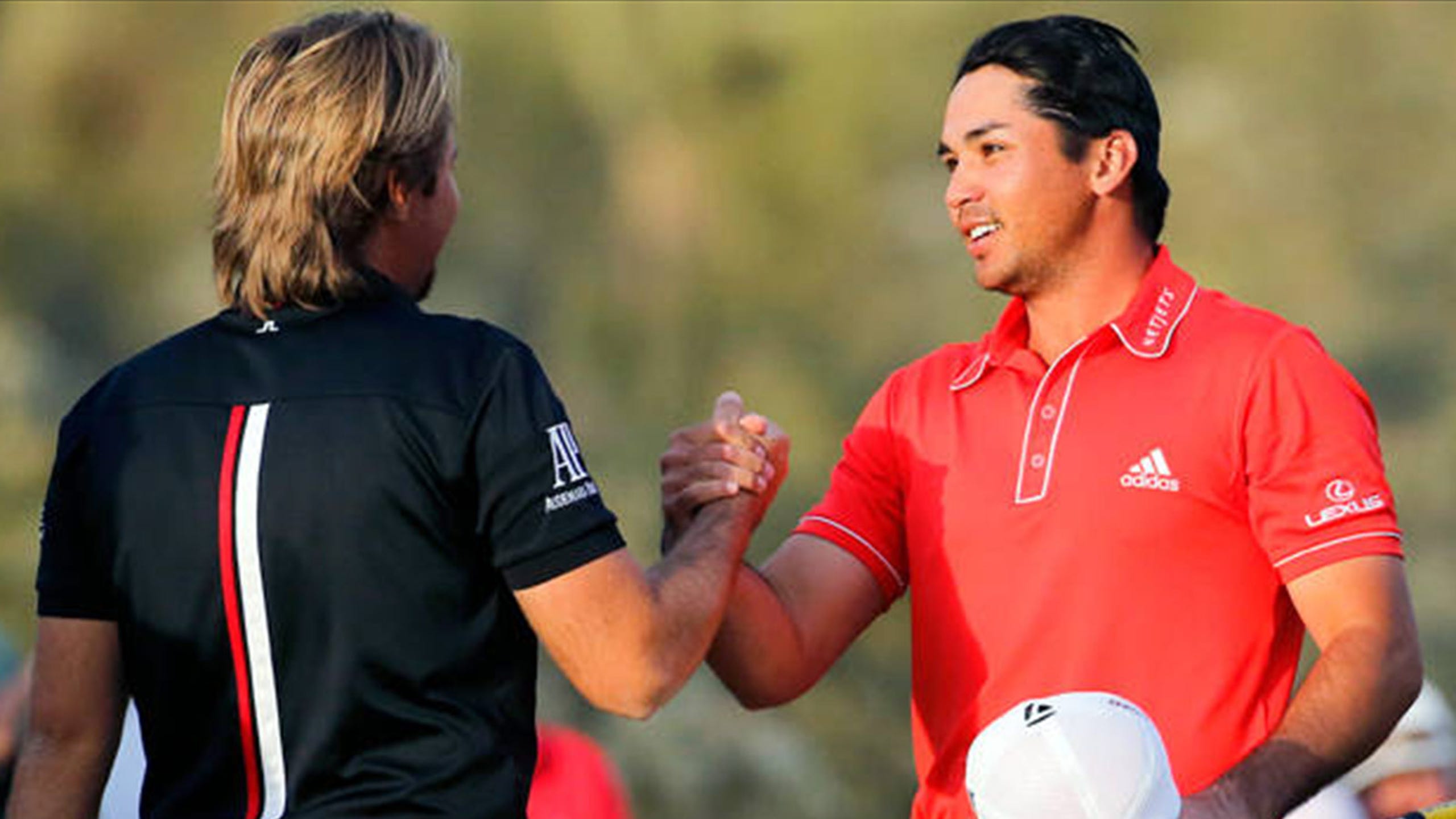 Day wins, and Dubuisson puts on a show
BY foxsports • February 24, 2014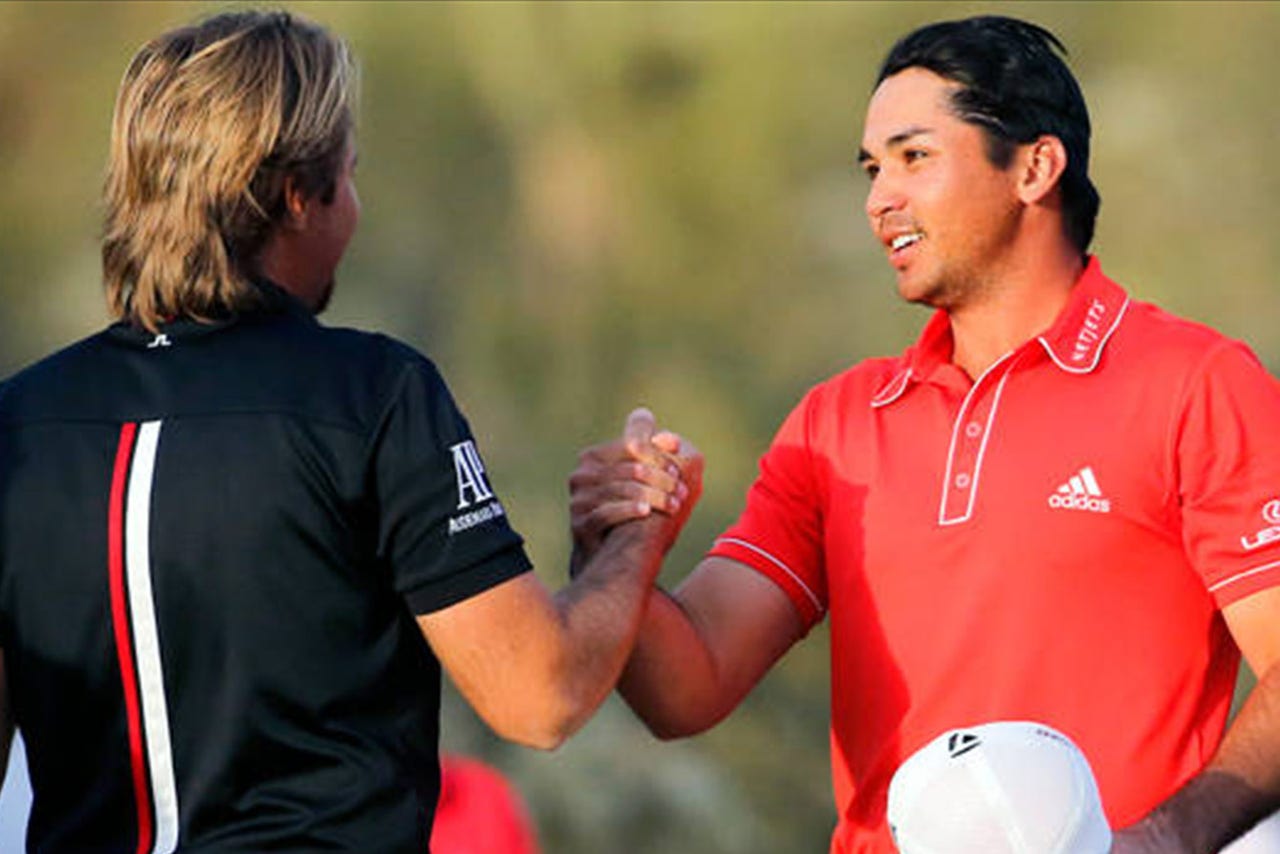 MARANA, Ariz. -- Jason Day posed with a trophy he always believed would be his when he arrived in the high desert of Arizona for the Match Play Championship.
He never could have imagined how.
Day stood over a 20-foot birdie putt to beat Victor Dubuisson on the 17th hole at Dove Mountain, a championship match that had been far from memorable to that point. When it finally ended on the 23rd hole, they delivered the wildest conclusion ever in the 16-year history this World Golf Championship.
Twice he thought Dubuisson had no shot. Twice the Frenchman delivered shots out of the desert that did not look humanly possible.
''I felt like I had a heart attack out there a couple of times,'' Day said. ''Match play is very exciting because you just don't know what's going to happen.''
The biggest flaw of the Accenture Match Play Championship is that it works in reverse. The excitement is at the start of the five-day tournament, and when the 64-man field is reduced to two finalists, the championship match rarely provides compelling theater no matter who is playing.
That all changed Sunday.
All it took was a 26-year-old Australian who played like he's ready to fulfill his talent, and a 23-year-old Frenchman who starred in defeat with two par saves in a playoff that even the great Seve Ballesteros would have applauded.
''Those two shots were amazing,'' Dubuisson said. ''I just played it like I had nothing to lose.''
By the end of a long day, so much was forgotten.
Day reached the final by holding off Rickie Fowler, who had a chance to cut the deficit to one hole with a 6-foot birdie putt on the 16th hole, and instead three-putted for bogey to lose the match. Dubuisson became the third player to reach the final in his debut when he beat Ernie Els on the 18th hole. Els hit into the bunker short of the green and missed a 12-foot putt to extend the match.
There were great moments in the final match, such as Day having to lay up on the par-5 11th hole only to hit a 3-iron from 269 yards into 5 feet to match birdies with Dubuisson. Day made another great putt on No. 15 to stay 2 up. He made putts like that all week.
But this is where it turned into theater rarely seen on a Sunday at Match Play.
Day was 2 up with two to play, and Dubuisson was in a fairway bunker 174 yards from the hole. Here's how the next two hours unfolded:
- Dubuisson blasted out to 15 feet and made birdie to stay alive.
- Day three-putted from the fringe on No. 18, leaving a 10-foot par putt for the win just short, flipping his putter in disgust.
Over the next two holes, Day thought he had won. And for good reason.
Dubuisson sailed over the green on No. 1 and into the desert, the ball lodged at the base of a cholla. Day was in the bunker, a fairly simple shot, especially when CBS announcer David Feherty walked over and said the Frenchman would have to take a penalty drop.
With an all-or-nothing swing, Dubuisson whacked his 9-iron through the sharp needles and into a TV cable. The ball scooted up a hill covered by 3-inch rough and onto the green to 4 feet below the hole. He made par to keep going.
''I was surprised because Feherty walked past and goes, `He's got an unplayable.' And I'm going, `Oh, great. That's perfect,''' Day said. ''After we both walked of the green, he (Feherty) looked at me and he goes, `Sorry.'''
Now for the encore.
From the ninth fairway, Dubuisson pulled his approach left of the green, left of the bleacher and into the desert at the bottom of a bush. Surely, it was over.
''I walked over there and it was in a tree, a flower tree of some sort, in this little crevice. I mean, it looked absolutely dead,'' Day said. ''I'm like, `Yes.' I hit 8-iron into 20 feet. There was so much pressure on him. And he does it again.
''At that time, you're just thinking, `Do I need to just hand him the trophy now after those two shots?'''
Dubuisson had two chances to win. His pitch on the 10th hole took a hard hop and rolled out 12 feet, and they halved it with bogeys. And his 20-foot birdie putt on the 14th (the 22nd hole) turned away at the last inch.
Day ended the madness at Dove Mountain on the fifth extra hole when he pitched over a mound to 4 feet and made birdie, a sigh of relief as much as it was cause for celebration at capturing his first World Golf Championship.
It was worth $1.53 million and moved Day to No. 4 in the world.
Dubuisson earned $906,000, all but assuring a PGA Tour card for next year. And he all but clinched a spot on the Ryder Cup team in September, moving to the top of the points table by the equivalent of about $1.5 million.
He looks forward to playing more events in America. The next time, it's a safe bet everyone will know who he is.
---