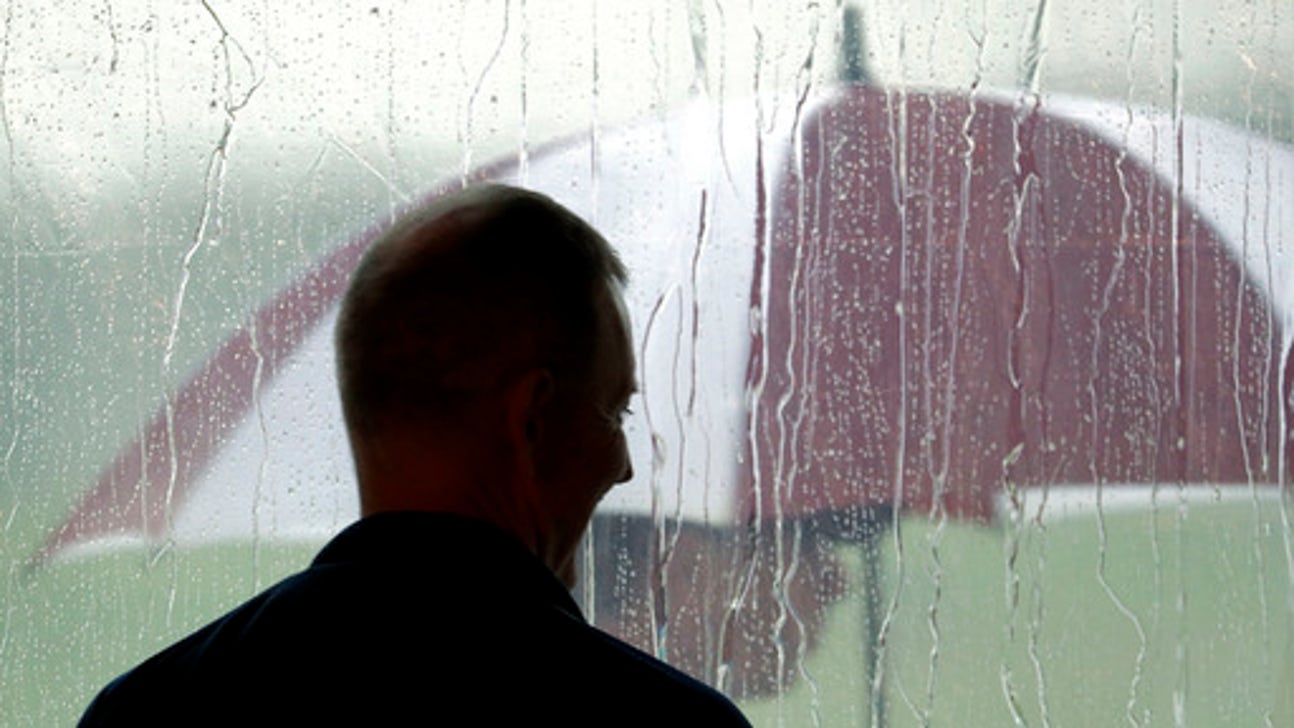 Column: Timing is everything for Scheffler at Oakmont
Published
Jun. 16, 2016 8:50 p.m. ET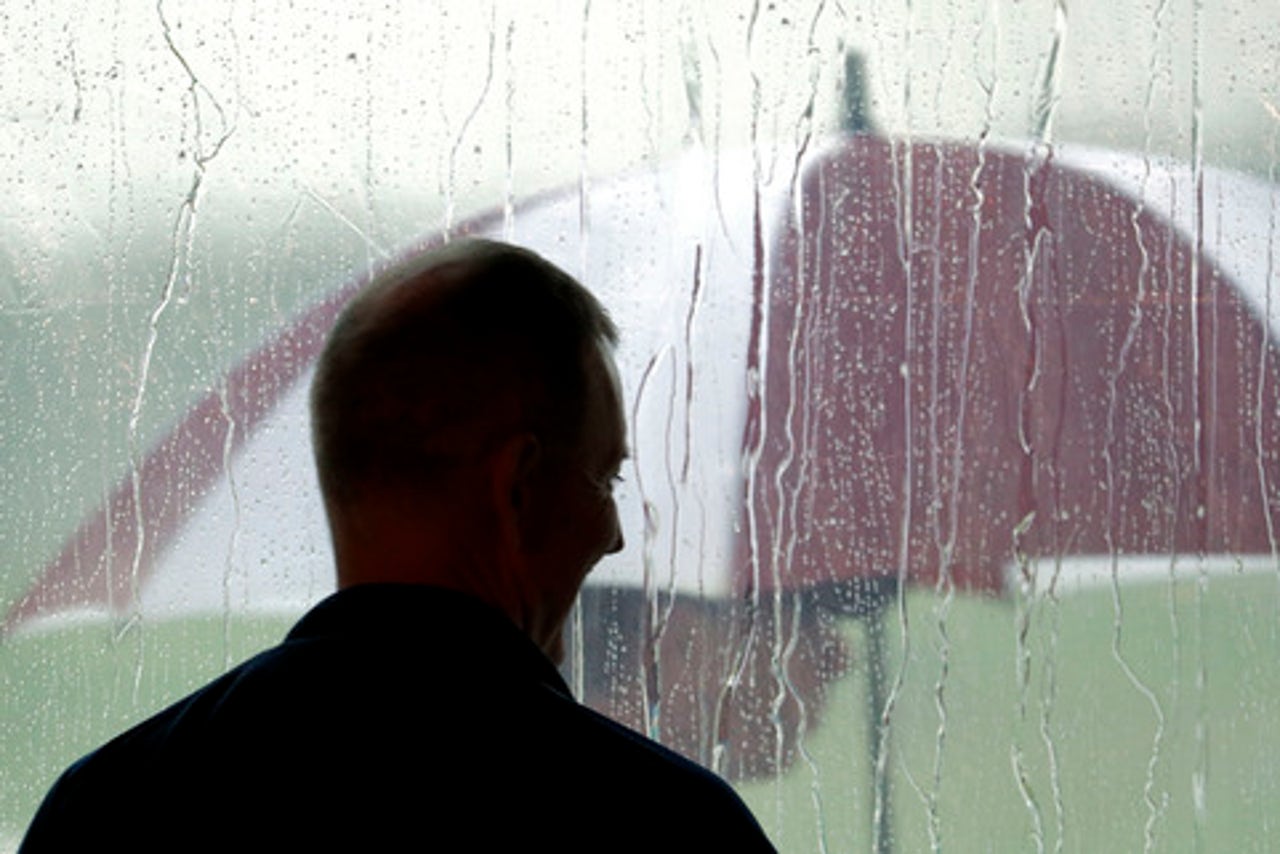 OAKMONT, Pa. (AP) Scottie Scheffler just had to finish Thursday to become the most talked about amateur at Oakmont Country Club since Bobby Jones won the U.S. Amateur here in 1925.
Timing really is sometimes everything, even if you'd be hard pressed to find anyone outside of Scheffler's immediate family who thinks he's really going to beat the best pros in the world and win the U.S. Open.
For one day, though, he was beating a bunch of them. A 4 a.m. wakeup call had something to do with that, but Oakmont is not a course easily tamed at any time of the day.
Still, a hastily struck 2-footer on the final hole gave Scheffler a 1-under 69 and the clubhouse lead, such as it was on a soggy day when only nine players managed to finish and half the 156-player field didn't even get a chance to start.
Almost as importantly, it also gave the University of Texas junior to be a chance to do something special later Thursday night - watch Game 6 of the NBA Finals.
''Honestly, I really wanted to watch the basketball game tonight,'' Scheffler said. ''I wanted to get done so I could stay up late to watch that.''
Getting done was actually a function of Scheffler's tee time, which was in itself a function of his status at the Open. A qualifier who barely sneaked into his first Open, Scheffler was in the first group off the 10th tee at 6:45 a.m., not exactly the tee time any normal college student covets.
But on a stop and start day that tested the patience of fellow Longhorn Jordan Spieth and others, the 19-year-old was solid if not spectacular. That's usually a good thing to be at any Open, but particularly one played at Oakmont, where slippery greens and deep rough can lead to disaster on any hole.
With his sister, Callie, on the bag, Scheffler birdied two of his last six holes to move up the leaderboard to within two strokes of another unlikely contender, world No. 624 Andrew Landry.
Las Vegas bookies were so impressed they moved Scheffler on the betting board for the first time. Nice of them to notice, though Scheffler is still a 250-1 pick to become the first amateur to win the Open since John Goodman turned the trick in the midst of the Great Depression 83 years ago.
Not bad for a guy who just last week was carrying his own bag and raking his own bunkers.
''I can't even describe it right now, but I didn't really let the magnitude of what's going on kind of get to me,'' Scheffler said. ''Once we got on the course I was fine, but I'm glad we got here a little early this week to kind of get used to everything because this is something I've never experienced before.''
That he had a chance to experience it this week was largely because he's pretty cool when it comes to handling pressure. Scheffler survived a 36-hole qualifier by the narrowest of margins, getting up and down from a bunker on the final hole just to get in a playoff for a spot in the Open.
He's also got some pedigree that has a lot of people talking about his amateur accomplishments in the same sentence as Spieth.
Scheffler won the 2013 U.S. Junior Amateur, and made a hole-in-one in his debut as a 17-year-old at the Byron Nelson, where he finished in a tie for 22nd that would have paid $62,000 had he been a pro. Just two weeks ago he took down Oregon's best player even as Texas fell to the Ducks in the NCAA golf championship.
He had his sister on the bag in both PGA Tour events he played, which made bringing her here this week a no brainer. Callie Scheffler had just started a marketing internship, but managed to get off for a week to loop for her brother at the Open.
''Hopefully she doesn't get in trouble,'' Scheffler said. ''The comfort level is huge and she's caddied for me in a couple of pro events before. We both kind of knew the drill.''
Part of the drill is not getting too far in front of himself so Scheffler wasn't even talking about what might happen on the weekend, assuming he plays well enough in the second round to get there.
What he did know was that he had some more immediate plans in front of a TV.
''I don't pull for either team,'' he said. ''I love the NBA, so I just want to watch.''
----
Tim Dahlberg is a national sports columnist for The Associated Press. Write to him at tdahlberg(at)ap.org or http://twitter.com/timdahlberg
---