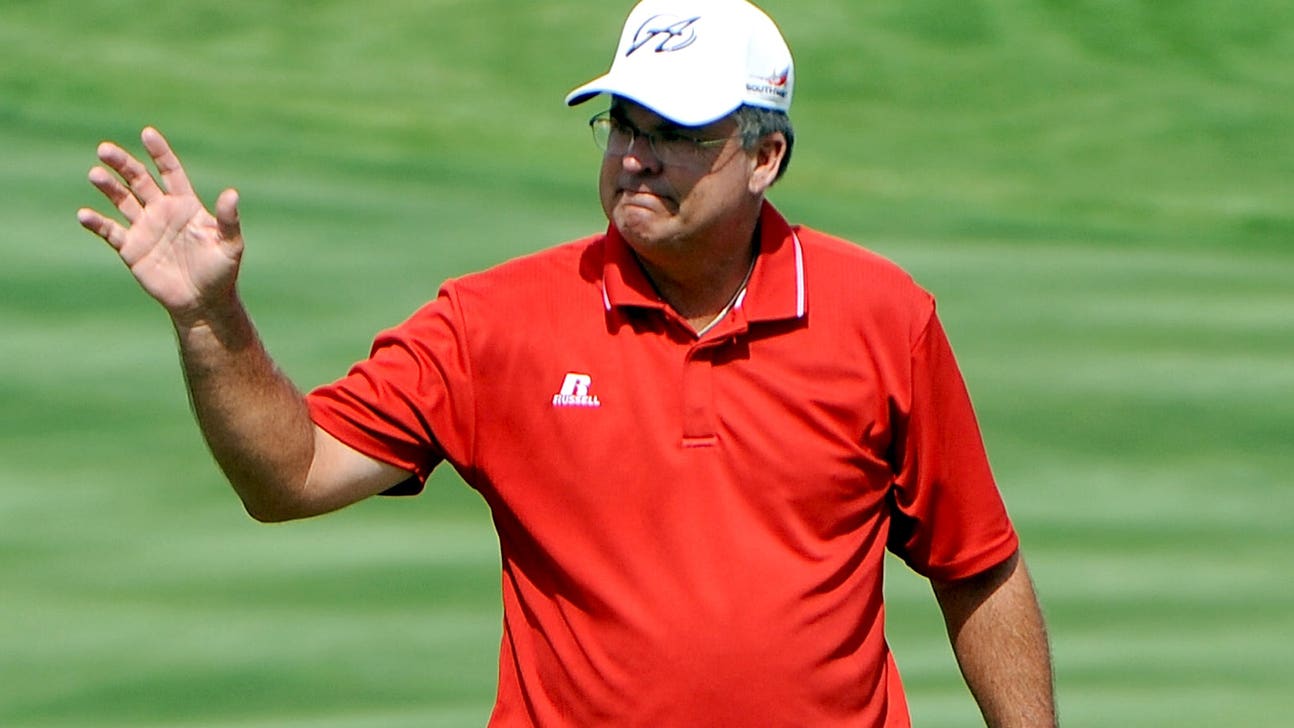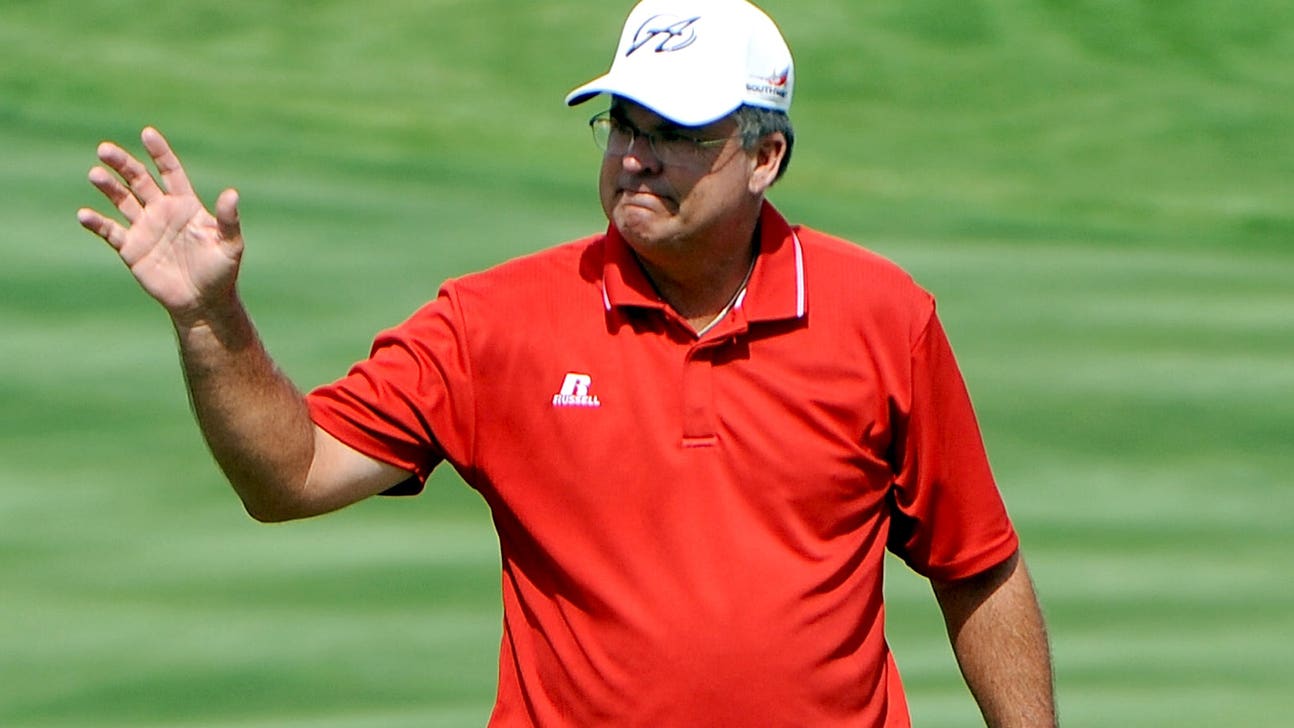 Champions Tour: Kenny Perry finishes strong, leads 3M Championship
Published
Aug. 2, 2014 8:17 p.m. ET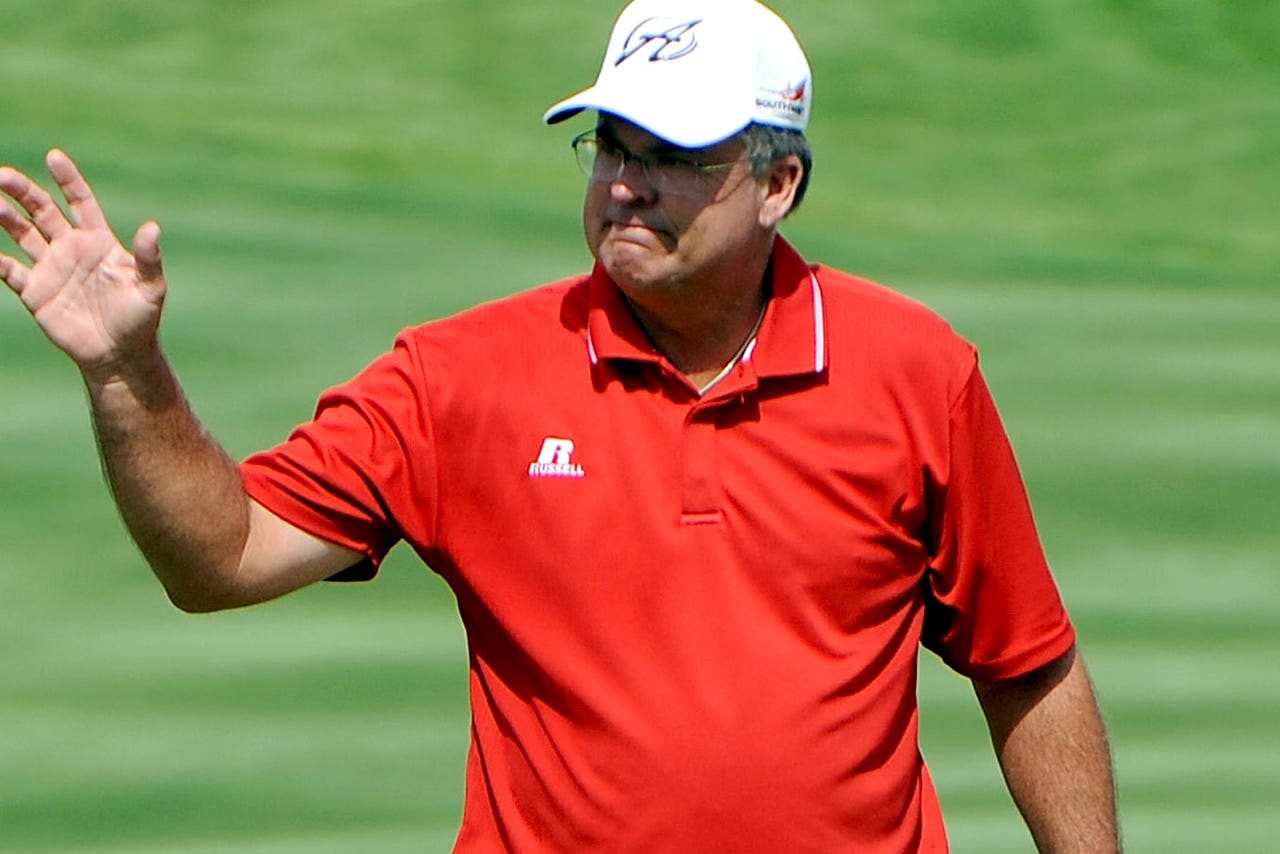 BLAINE, Minn. (AP) -- Kenny Perry's timing was perfect.
Perry eagled the last hole after waiting out a thunderstorm to take a one-shot lead Saturday after the second round of the Champions Tour's 3M Championship.
Perry shot a 9-under 63 to reach 16-under 128 at TPC Twin Cities. That tied the 36-hole tournament record set by R.W. Eaks in 2008. The winning score has been at least 15 under in each of the past seven years, including two totals of better than 20 under.
Perry birdied the par-3 17th and was on the green on the par-5 18th when play was stopped for the thunderstorm. After a two-hour delay, the six-time senior winner made the 8-foot eagle putt.
''I was lucky I'd already hit my second shot on 18. It was playing downwind, so it was perfect,'' Perry said. ''I sat in the clubhouse for a couple hours, had some chicken wings and was ready to come back and make the putt. It was a good wait.''
First-round leader Marco Dawson was second after a 66. He's looking for his first career win in his ninth Champions Tour start. Dawson's best finish in 412 PGA Tour starts was second at the 1995 Greater Milwaukee Open.
''They always say the first one is the hardest,'' said Dawson, who made the field at a Tuesday qualifier.
Bernhard Langer, Gary Hallberg, Jeff Maggert and Gene Sauers were 13 under. Langer, coming off a record-breaking victory in the Senior British Open, and Maggert shot 67, and Hallberg and Sauers had 65s.
Dawson and Maggert were in the 18th fairway when play stopped. When play resumed, Dawson put a 5-iron pin high to set up an eagle, but Maggert - tied for the lead at the time - hit his approach shot in the water en route to a bogey.
''That would be a bummer to be sitting around for two hours and have to come hit a shot over the lake,'' Perry said. ''That's not a fun shot. I hate that for them. Sometimes you get good breaks, sometimes you don't out there.''
Two shots back to start the day, Perry was 3 under on the front nine and added birdies at Nos. 10 and 15 to pull into a tie for the lead.
Fifth in the season-long points race, Perry has been one of the more consistent tour players, finishing no worse than 14th - including four top-10s - in his last six events. That includes a major win May 18 at the Regions Tradition.
Maggert, who started the day one shot back, bogeyed the first hole to fall to 7 under, before birdies on Nos. 3 and 4. Starting on No. 7, he birdied five of six holes to take a two-shot lead at 14 under, but promptly gave a shot back with a bogey on the par-4 14th.
Dawson tied for the lead with a birdie on the 318-yard par-4 seventh after he drove the green and two-putted. However, he didn't get another birdie until No. 16.
Langer, who won the event in 2009 and 2012, was 3 under on the front, but had just two birdies on the back nine.
For the second straight day, 69-year-old Hale Irwin bettered his age. After Friday's 68, he shot a 66 and was one of five players six shots back.
Starting at 4 under, Irwin, a three-time tournament winner, was 5 under for the day after five holes, including an eagle on the par-5 third. He then birdied No. 7 to get to 10 under, one shot off the pace at the time. A birdie on No. 12 was offset by a bogey two holes later.
''I played good golf on the back nine, it's just all those things that were happening on the front nine just didn't quite happen on the back nine,'' he said.
---