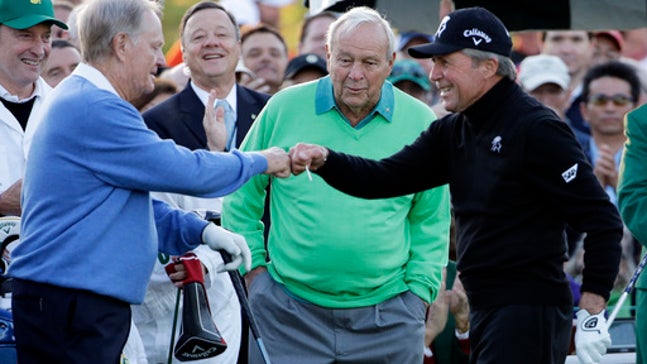 Arnold Palmer Invitational, the tournament fit for a King
Published
Mar. 15, 2016 6:43 p.m. ET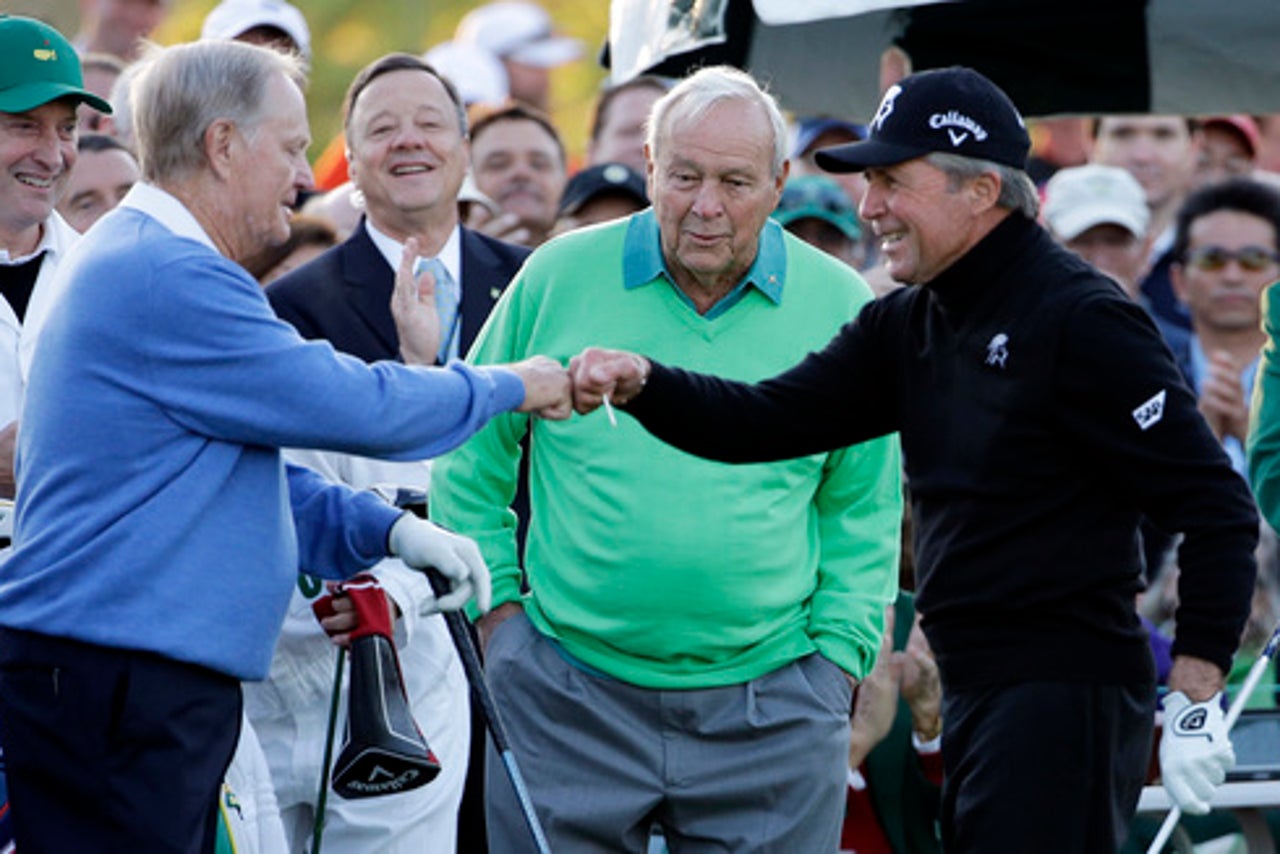 ORLANDO, Fla. (AP) A golf cart driving onto the practice range and parking behind players to watch them swing isn't typically met with this kind of enthusiasm.
Unless the guy behind the wheel in his pink shirt is Arnold Palmer.
This was late Monday afternoon at Bay Hill, and these are Palmer's people - tour players at work on the range. They came over to say hello, some to introduce themselves. The Arnold Palmer Invitational enters its 38th year with one noticeable difference.
The King won't be around as much as he usually is this week.
Palmer is 86 and not moving around as well as he once did. He decided not to hold a press conference for the first time this year, instead taking questions that reporters submitted last week. That's where he revealed that he won't be hitting the opening tee shot at the Masters this year, though he still plans to keep to the same schedule at Augusta National - the Champion Dinner on Tuesday, the first tee (without clubs) Thursday morning, and then back to Orlando.
''The best way to put it is that he's feeling his age,'' said Sam Saunders, his grandson who is in his second full year on the PGA Tour. ''He's 86. He's had a wonderful life. He's doing OK, but yeah, the body doesn't work as well at that age and things slow down a little bit.''
The presence of Palmer is stronger than ever.
Tiger Woods called him last week to see how he was and to let him know that he was recovering from back surgery and would not be able to play. Rickie Fowler drove up from south Florida to meet with Palmer and say he could not make this year. Bubba Watson, a Bay Hill member, is worried about a twinge he felt in his back at Doral and decided he needs a week of rest. He brought his son with him on Friday to tell Palmer, and then went on Golf Channel on Tuesday morning.
It's a sign of respect.
On the 50th anniversary of Palmer's first Masters victory in 1958, Woods said, ''If anybody would say, `Who is the greatest ambassador of the game?' You would have to say Arnold. He has promoted the game all over the world.''
How to give back to the King?
The simple answer would seem to be by playing his tournament. But it's not that simple.
The Arnold Palmer Invitational has drawn five of the top 10 players in the world, led by the trio of Rory McIlroy, Jason Day and Adam Scott.
Jordan Spieth has never played Bay Hill and that isn't likely to change. The 22-year-old Texan has the Dell Match Play next week in Austin, Texas, followed by the Shell Houston Open and his title defense at the Masters. McIlroy didn't play Bay Hill until last year because of scheduling leading up to the Masters. Phil Mickelson is a past champion at Bay Hill who has played it 14 times. His absence this week is likely due to scheduling with the Match Play moved to the week after Bay Hill.
There are so many strong, lucrative events on the PGA Tour, and so many more players coming from all corners of the world, no one can play them all. Over the years, no matter the tournament, too many times the talk has been about who's not playing instead of who is.
At Bay Hill, the emphasis should be more about the man who made it all possible.
And that's where his grandson fits in.
Saunders is a 28-year-old who lost in a playoff at the Puerto Rico Open last year, the closest he has come to winning. He had to earn his PGA Tour again at the end of last year, which he did. He has a wife and two young sons, and he's in the process of moving from Colorado to St. Augustine, south of PGA Tour headquarters.
He is working on his game. He is trying to post a score, just like the other 119 players in the field.
Only he's doing a lot more this week.
With his grandfather taking on a limited role, Saunders is picking up whatever slack he can. The Monday pro-am. A television appearance. A constant pitchman for a tournament that he has known as long as he could walk, much less swing a club.
''I care a great deal about our tournament, and I do consider it our tournament,'' Saunders said. ''I grew up there. I consider myself an employee at Bay Hill. That's my golf course and it always will be. I want that tournament to be big. I think it should be like a major out here for most guys - for everyone, actually - because of what the name `Arnold Palmer' means for golf.
''It needs to be a great tournament for now and forever.''
The golf cart was back on the range Wednesday afternoon. Palmer was behind the wheel. His grandson was working on his game. This brings Palmer great pleasure.
---