Champions Tour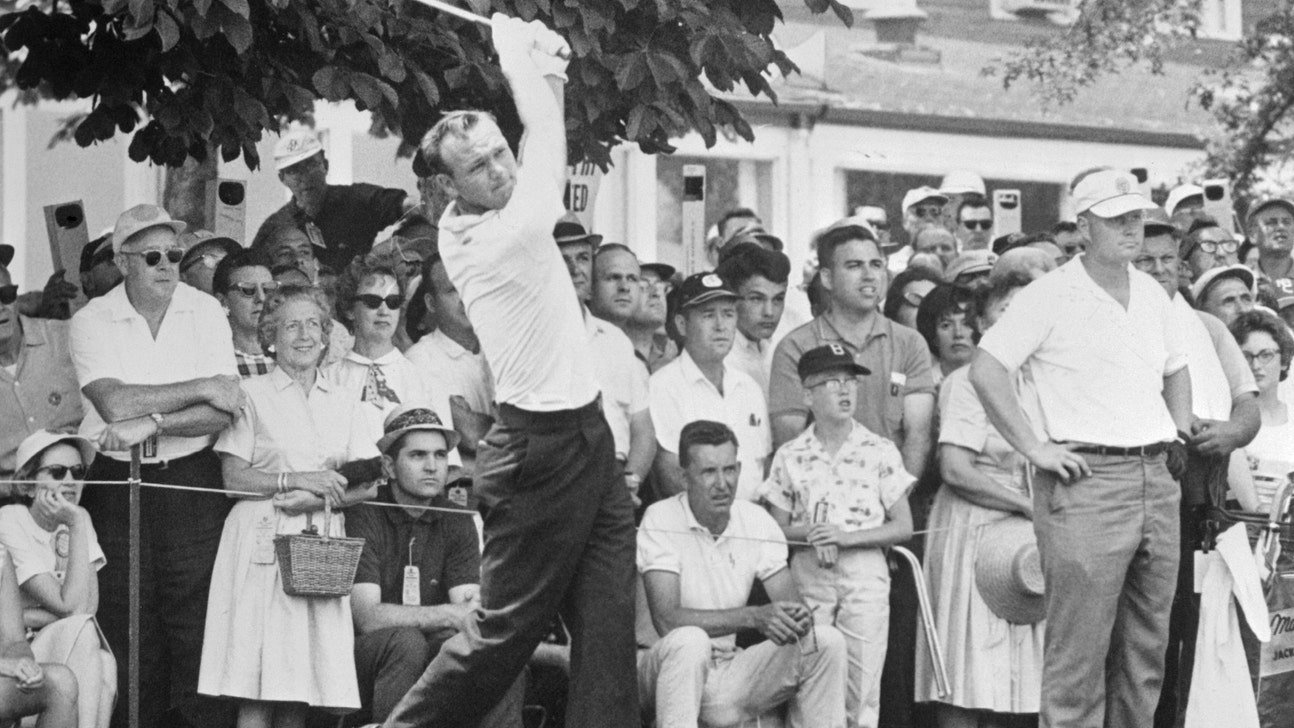 Champions Tour
Arnie Invented The Grand Slam and Much More
Updated
Mar. 4, 2020 1:40 p.m. ET

Fansided, Kathlene Bissell/FanSided via Pro Golf Now
One of countless contributions Arnold Palmer has made to the game of golf, could be seen as the invention of the modern grand slam.
Arnold Palmer was golf's second superstar, coming a generation after Bobby Jones, who was the first. Palmer, however, had more influence than Jones ever imagined.  So much so that he was nicknamed The King.
Palmer was more than just a professional golfer. He was a conglomerate. Together with the late Mark McCormick, they invented sports marketing as we know it today. In addition, Palmer himself created the modern grand slam in golf.  He was a big picture guy from start to finish.
Palmer said during the pre-event press conference at the 1985 Skins Game that he had shown the rest of the golfers how to do it, and he was still showing them. He was right. No golfer before Palmer envisioned the kind of worldwide business opportunities that he was able to achieve because of who he was. Several did afterward, including Jack Nicklaus, Gary Player and Tiger Woods, all using the Palmer and McCormick model. Of course Palmer had to be successful for the model to work, and he was.
To give some idea of the scope of Palmer's marketing power, today, there are more than 300 Arnold Palmer designed golf courses around the world. His name graces an airport, hospitals and clinics, a drink, a scholarship, a golf management company, car dealerships, 12 books and a golf tournament. He had lines of clothing and golf clubs. He almost single-handedly brought the British Open back from the near dead. His endorsements were on numerous products from Rolex to Penzoil.
Palmer had deals in nearly every country where golf was played, thanks to the worldwide reach of IMG, McCormack's company, which Palmer helped build. He even designed the first golf course to be built in China, no small feat at the time.
One tournament that benefited greatly from Palmer's influence was the Masters. Before Palmer won, they had a problem selling tickets. After he won, they had sellouts. Palmer, more than any other golfer before him, had that kind of impact. As any who follow the sport know, Palmer and televised golf came along at the same time, in 1958, and the Masters was one of the few golf tournaments aired live on television.  It was a magical confluence that would affect professional golf and Palmer, both in a positive fashion.
But Palmer was more than a marketing machine. He also influenced the direction of professional golf. In 1968, along with Jack Nicklaus, Gardner Dickenson, Dan Sikes, Tommy Jacobs, Doug Ford, Sam Snead, Dave Marr, Billy Casper and others, at least according to the History of the PGA Tour, the touring professionals formed their own organization which became the PGA Tour.  Before that, professional tournaments were run primarily by the PGA of America.
While Palmer won all his majors and all but 10 of his 52 U.S. victories before the PGA Tour was formed, there is no doubt he benefited from it as time went on. Later, Palmer went on to carry the newly formed Senior Tour, now the PGA Tour Champions tour, which started in 1990. He won 10 tournaments and five majors there, even though the tour didn't exist until he was 61.
Palmer's presence on camera and at events helped grow the popularity of the sport to the extent that presidents wanted to meet him. Eisenhower was the first to ask for an introduction to Palmer. They became good friends, and Palmer played with all golfing presidents after Ike.
With his reach and impact, Palmer could have done many things in life, but he loved golf, loved playing golf and loved watching new players come into the game. He always used his celebrity for good and good causes. Whenever someone of influence was needed to help the sport of golf, like promoting the First Tee or the USGA membership program, Palmer made himself available. When a captain was needed for a new event called the Presidents Cup, Palmer was the first one chosen for the U.S. team in 1996. That led to an amazing comment.
During one of the days of play in that first event, President Clinton came out to watch the golf. Palmer was asked afterward what the President had to say. He asked, "Which President?" Only a man who had known so many could ask that.
In a recent book, Men in Green, by Sports Illustrated's Michael Bamberger, Palmer admitted he might have won more, but that he lost his competitive edge and drive in the mid-1960s. Palmer's last professional victory was the 1973 Bob Hope Classic, which may have been fitting since the tournament funded the building of Eisenhower Hospital in Rancho Mirage for many years.
Though Palmer won just $3.6 million in prize money on both the regular PGA Tour and PGA Tour Champions circuit – less than 16 PGA Tour players won in 2016 alone — he certainly earned well above his golf pay grade. He built a business empire, and for that reason and because he helped create interest and a fan base for golf, he was called The King. He was the number one in-demand golfer for decades. But he was humble about it, which only increased his popularity with fans.
While Palmer is known for many things, he is least known for the one thing that is most important historically. On a flight across the Atlantic in 1960, he invented the modern grand slam of golf.
It happened when Palmer was on his way to the British Open, after having won the Masters and the U.S. Open that year.  One person aboard the plane was the late Bob Drum, then a sportswriter for a newspaper in Pittsburgh. As Drum told the story to me, Palmer asked Drum what it would be if he, Palmer, won the British Open and the PGA in addition to the Masters and the U.S. Open.  Drum said he replied that it would be the equal of Bobby Jones' grand slam. According to Drum, Palmer said, "That's what I'll do. I'll win the grand slam."From that day forward, the grand slam in golf became the Masters, the U.S. Open, the British Open and the PGA. Five golfers have the career grand slam, having won the tournaments in a career. Nicklaus and Woods have multiple career grand slams. Many golfers have tried to win them all in a single season, most recently Jordan Spieth, but no one, to date, has accomplished it.
After that flight, since 1961, the chance to win the modern grand slam each year has started at the Masters, thanks to Arnold Palmer.
Historical note:  O.B. Keeler, writer for and biographer of Bobby Jones, used Grand Slam to describe the Jones achievement of 1930 when he won the U.S. and British Opens and the U.S.  British Amateurs.  Some say he got the term from bridge and other say it was from baseball. Regardless, Keeler brought it to golf.  George Trevor of the New York Sun,  wrote that Jones "stormed the impregnable quadrilateral of golf," in his description of Jones single season victories in those four tournaments.
More from Pro Golf Now
This article originally appeared on
---
---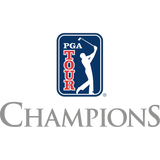 Get more from Champions Tour
Follow your favorites to get information about games, news and more
---