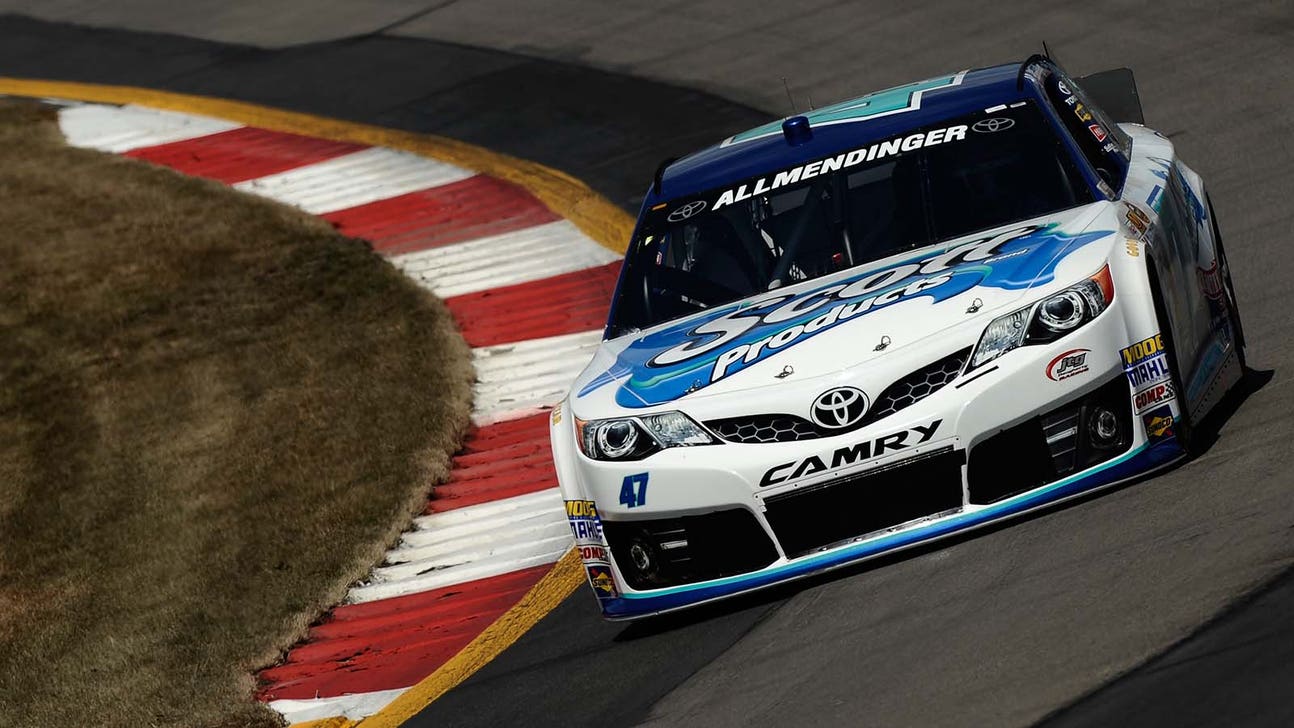 Fantasy Auto Preview - CHEEZ-IT 355 AT THE GLEN
Updated
Mar. 4, 2020 5:32 p.m. ET

It is time to turn left and right once again on the NASCAR Sprint Cup schedule. After moving past Sonoma Raceway earlier this summer the Sprint Cup stars make their way to Watkins Glen in New York. The rolling course features long straights and can produce its fair share of side-by-side action as well.
Carl Edwards took victory at Sonoma, but it was Kyle Busch that struck gold here last season. Busch's win broke a two-race win streak at The Glen for Marcos Ambrose, who is widely considered one of the best road racers in the series.
This weekend's race should present plenty of intrigue due to the number of drivers on the outside of the Chase for the Championship field looking to get in with a timely win. A road course can enable some very aggressive moves as well as some pit strategy not often seen to vault teams up the running order.
Tony Stewart – Stewart has had a hard time replicating the success of his teammates this season. Both Kurt Busch and Kevin Harvick have found their way into Chase contention, but Stewart remains on the outside looking in. A win is what it might take for him to clinch a spot, and Watkins Glen may be just the opportunity he needs. He has five past wins at the road course, in addition to the field's best driver rating of 120.4. He has only missed the top 10 here four times from his 14 tries. This is one of his best tracks, and if he doesn't claim a win this weekend he may be better off working toward 2015.
Marcos Ambrose – Despite having a disappointing 2014 season so far, Ambrose is never one to be discounted at a road course. His driver rating at Watkins Glen is second behind Stewart at 120.1, though his average finish is better at 6.8. Ambrose has two wins at the New York track, and a win this weekend could turn his season into a relative success with a Chase berth. He landed the pole here last season, and finished eighth on this season's only road course start. It almost goes without saying that despite whatever challenges Ambrose may be dealing with on a given season, he is always a threat to win at a road course.
Kyle Busch – A driver scratching at the door for another win is Busch. He has grown into a top road course racer, has had a fast car most weekends recently, and could be a contender this weekend at The Glen. Busch won last year's race here leading 29 laps. In total he has two wins at the track, and has only failed to finish inside the top 10 once in his nine career starts. Busch's driver rating at the track is among the best at 113.3. He holds the lead among active drivers with 188 laps led at the track as well. Simply put, Busch is a series regular that has all the attributes of a top road racer at Watkins Glen.
Brad Keselowski – He may have failed to live up to his favorite status last week at Pocono Raceway, but Keselowski stands a good chance of scoring a solid rebound this week. The Penske Racing driver has never won at Watkins Glen, but he has landed three top-5 finishes from four starts. Though Keselowski has consistently struggled at the other road course on the schedule, things have clicked for him in New York. The No. 2 driver has scored the second finishing position in each of the last three races at the track, making him a prime suspect to move one more step up the finishing order. Fantasy players leery of his Sonoma record should have less concern about this week's circuit.
Carl Edwards – This week's driver on the bubble is Edwards. The Roush Fenway Racing driver will be starting his last road course effort with the team before moving to new surroundings next season. He has struggled for most of the 2014 season, as has RFR in general, but he was able to snag a win in Sonoma earlier this year after leading 29 laps. Edwards has four top-5 and six top-10 Watkins Glen finishes along with a driver rating of 94.6. The No. 99 can usually be considered a threat on road courses, and finished fourth in this race last year. Despite his run of five consecutive finishes outside of the top 10 Edwards could be a decent selection this week.
Kasey Kahne – After 10 starts at Watkins Glen, Kahne has no top finishes to show for his efforts. His average finish of 20th at the track doesn't help his driver rating, making him one of this week's weaker roster options. Kahne has been racing better in the summer races than when this season kicked off, but he still hasn't found Victory Lane, and Watkins Glen might be his bogey circuit. While we're not ready to give up on Kahne's run to a spot in the Chase, this week is one to rest. His best Watkins Glen finish was 13th in 2012. The statistics are not on Kahne's side this week, and fantasy players would be well advised to leave Kahne out this week.
Greg Biffle – Another Roush driver needing to make something happen quickly is Biffle. At this point in the year a win might be the only thing that could salvage the season. This week will be a challenge to replicate last week's relative boost at Pocono, too. Biffle and team have been on the downside of a slump this season, and his Watkins Glen history is nothing that will inspire thoughts of a turnaround. Biffle's average Watkins Glen finish is 23.1, and he has failed to finish on the lead lap four of his 11 outings there. Biffle's driver rating is only 75.5 for this week's event, and fantasy rosters would probably be best if they didn't include the No. 16.
Dale Earnhardt Jr. – Fresh of his sweep of Pocono Earnhardt is probably looking beyond Watkins Glen. The Hendrick Motorsports driver is safely in the Chase field, and can focus completely on the types of circuits that comprise the Chase schedule, none of which look like Watkins Glen. The road course has only given Earnhardt three top-10 finishes in his 14 efforts, and his driver rating is 73.4. Earnhardt was able to score a top-10 result earlier this season at Sonoma, but his last Watkins Glen top-10 came all the way back in 2005. His best finish since then was 15th in 2011. Though Earnhardt could offer some upside this week, there are probably better options available.
Brian Vickers – Vickers is another driver that is racing fairly well for deeper fantasy roster selections, but might not show too well at Watkins Glen. The driver of the No. 55 Toyota has only landed one top-10 finish at the New York circuit, and has an average finish of 24.1 from nine career starts. Vickers failed to finish this race three times, and finished off of the lead lap a total of four times. His driver rating at the track is 65, indicating that he is one of the least valuable fantasy options available this week. While past performance may be no guarantee of future results, Vickers' prospects don't look terribly bright this weekend.
A.J. Allmendinger – This week's top longshot is Allmendinger. The former IndyCar driver qualified on the front row at this season's other road course, and finished 10th in last year's visit to Watkins Glen. In fact, Allmendinger has finished inside the top 10 in each of the last three visits to this track. The JTG Daugherty Racing driver boasts a Watkins Glen driver rating of 94.7. His average finish at the track is 9.2 from five career starts, and has a top-5 and three top-10s under his belt. Allmendinger should make an excellent choice for fantasy rosters that might be in need of some lesser-used selections at this point in the season.
Follow @cjradune on Twitter.
Radune was named the 2012 Racing Writer of the Year by the Fantasy Sports Writers Association. Get a FREE RotoWire 10-day trial (no credit card required) at RotoWire.com.
---