USC Trojans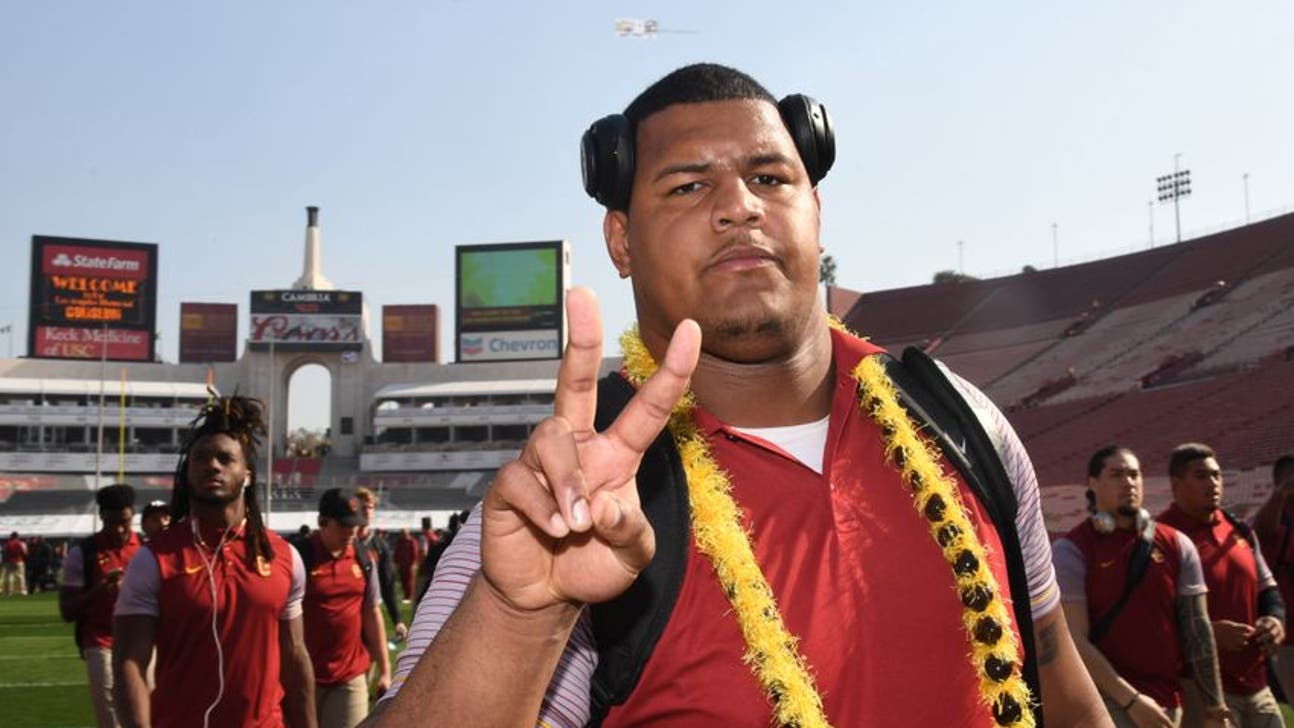 USC Trojans
Zach Banner's All-American Nod Pays Off USC Career In Tumultuous Era
Updated
Mar. 4, 2020 4:17 p.m. ET

Fansided, Alicia de Artola/FanSided via Reign of Troy
USC right tackle Zach Banner's All-American nod is a welcome payoff for a career entrenched in the Trojans' most tumultuous era.
Zach Banner and the Trojans are having fun.
"It's unreal. I don't know how to explain it," the Trojan right tackle said as USC began Rose Bowl prep. "We're really practicing hard, hitting each other, but it's fun because we know the end goal."
After practice the ever playful Banner sneaks in behind camera men and reporters interviewing Sam Darnold, squatting low so as not to stand out. He also wanders over to hover behind offensive line coach Neil Callaway while he speaks to writers.
That's Zach Banner's idea of fun in a nut shell. But it's not one that derives from his first-year position coach.
"Coach Callaway is the meanest person I've ever met," Banner said. "But he is also the best offensive line coach that I've ever had."
The redshirt senior has experienced his fair share of offensive line coaches — he's had a new one every year of his career at USC, from James Cregg to Mike Summers to Tim Drevno to Bob Connelly and now Callaway.
It didn't take long for Banner to realize that Callaway was a piece of work. He said it was clear from Day 1 just how mean the old-school coach could be.
"The only time he's ever given me a compliment is after we win a game and after I was announced first team All-American," Banner said. "But that's how it should be with an O-line.
"I don't want pats on my back. I want a coach that's going to work me because I do want to be the best."
Callaway certainly worked Banner and the rest of the offensive line. With an All-American nod for Banner and left tackle Chad Wheeler in 2016, it was mission accomplished.
Oct 15, 2016; Tucson, AZ, USA; USC Trojans offensive tackle Zach Banner (73) leaves the field with a Gwam flag after the second half against the Arizona Wildcats at Arizona Stadium. The Trojans won 48-14. Mandatory Credit: Joe Camporeale-USA TODAY Sports
It's been a long time coming for Banner. He grew up miles away from the University of Washington, but he brushed off pressure, and criticism, from local sources when he committed to play for the Trojans.
In doing so, he left behind his support structure and branched out on his own.
"That's what it takes to be the best," Banner said. "It takes being a thousand miles away from your family. It takes taking time away from your loved ones."
That time away included a never-ending storm of turmoil.
Banner committed to a USC team that was a favorite for the national championship in 2012, but during his redshirt season the Trojans collapsed and talk of USC being "back" was stifled.
As a redshirt freshman he was sidelined after the first two games of the year, undergoing double-hip surgery. Weeks later, head coach Lane Kiffin's firing threw USC into chaos.
The 2014 season saw Banner earn a starting job at right tackle and a Sophomore All-American honorable mention from College Football News, but as a redshirt junior in 2015 history repeated itself.
Steve Sarkisian was fired midseason, the Trojans once again rallied around an interim head coach and Banner continued to progress, earning All-Pac-12 first team honors.
The lineman had a choice. Leave for the NFL, where he would almost certainly garner selection, or return for his final season of eligibility and a shot at achieving the lofty goals he held coming into college.
Heeding advice from newly-minted head coach Clay Helton, Banner elected to stay.
RELATED: Blunt Honesty is Key for Helton on NFL Draft Decisions
But by the end of September, with losses to Alabama, Stanford and Utah, at least one of those goals was completely and utterly dashed.
"I'm never going to be a national championship winner at USC," Banner said before the Trojans faced off with UCLA in November. "To be honest, that kind of hurt, but I got over it and I realized the type of thing that I can do and the legacy that I, and the rest of this senior class, can leave. We can start this wave for Coach Helton."
While the Trojans had reignited their season and Banner's thoughts turned to laying the groundwork for others, another personal goal seemed almost as unlikely.
In 2015, ProFootballFocus.com named Banner to their All-American first team, but USC does not recognize that selector. He was left waiting another season to gain official recognition. Only, the national buzz wasn't there in 2016.
For his role in helping USC average more than 200 yards for the first time since 2005, Banner was named a first team All-Pac-12 lineman for the second time. But talk of All-American honors was limited.
SEE ALSO: 5 Notable Statistics from USC's 2016 Season Turnaround
More from Reign of Troy
Then, CollegeSportsMadness.com came through and acknowledged the mauling run-blocker as a first team All-American.
"I'm going on the All-American wall. I'm going to be on there forever," said an emotional Banner, citing the honor as vindication of his decision to leave home for USC and proof of his dominance on the football field. "So if anybody wants anything to say they can go talk to the wall."
Few players can say that they faced as much instability through their college careers as Banner. Few can say they accomplished more than the Trojan captain either.
Before he leaves to the NFL draft, he has one more task to accomplish — USC's first Rose Bowl victory since 2009.
---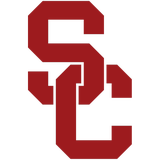 Get more from USC Trojans
Follow your favorites to get information about games, news and more
---